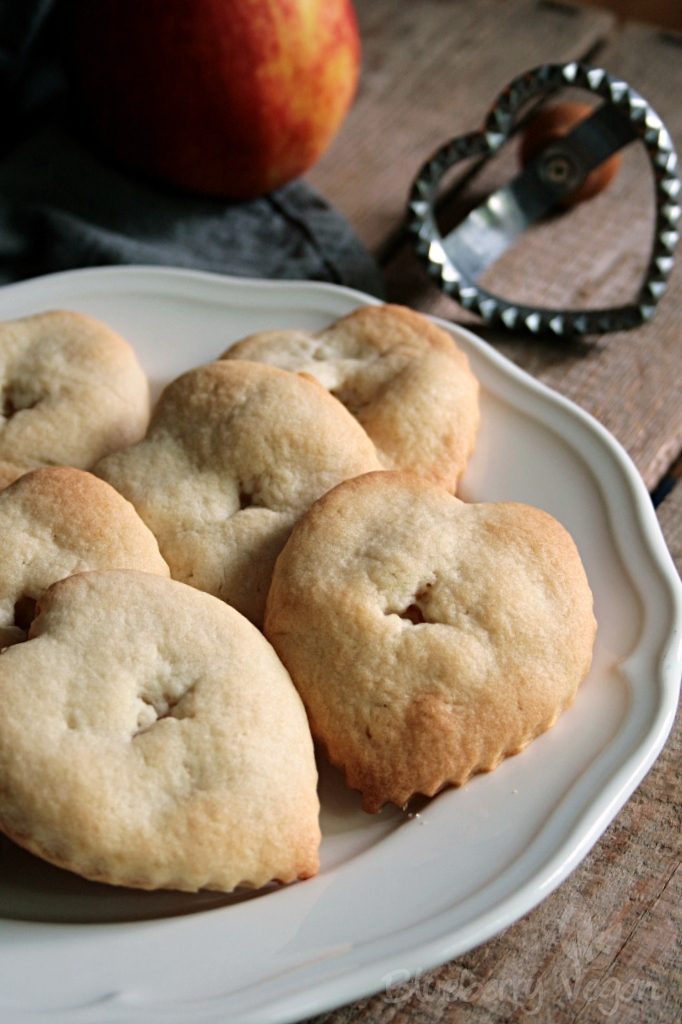 [Advertising: Affiliate Links]
When there is a family gathering, my beloved ones always ask me to make my apple pie. They just love it. You can find the recipe here: Apple Pie.
These cute little hearts are handy apple pies that you can eat without a dish or fork. So they are perfect for children's birthday parties. But also as a thank you or gift to the host(ess) they are great.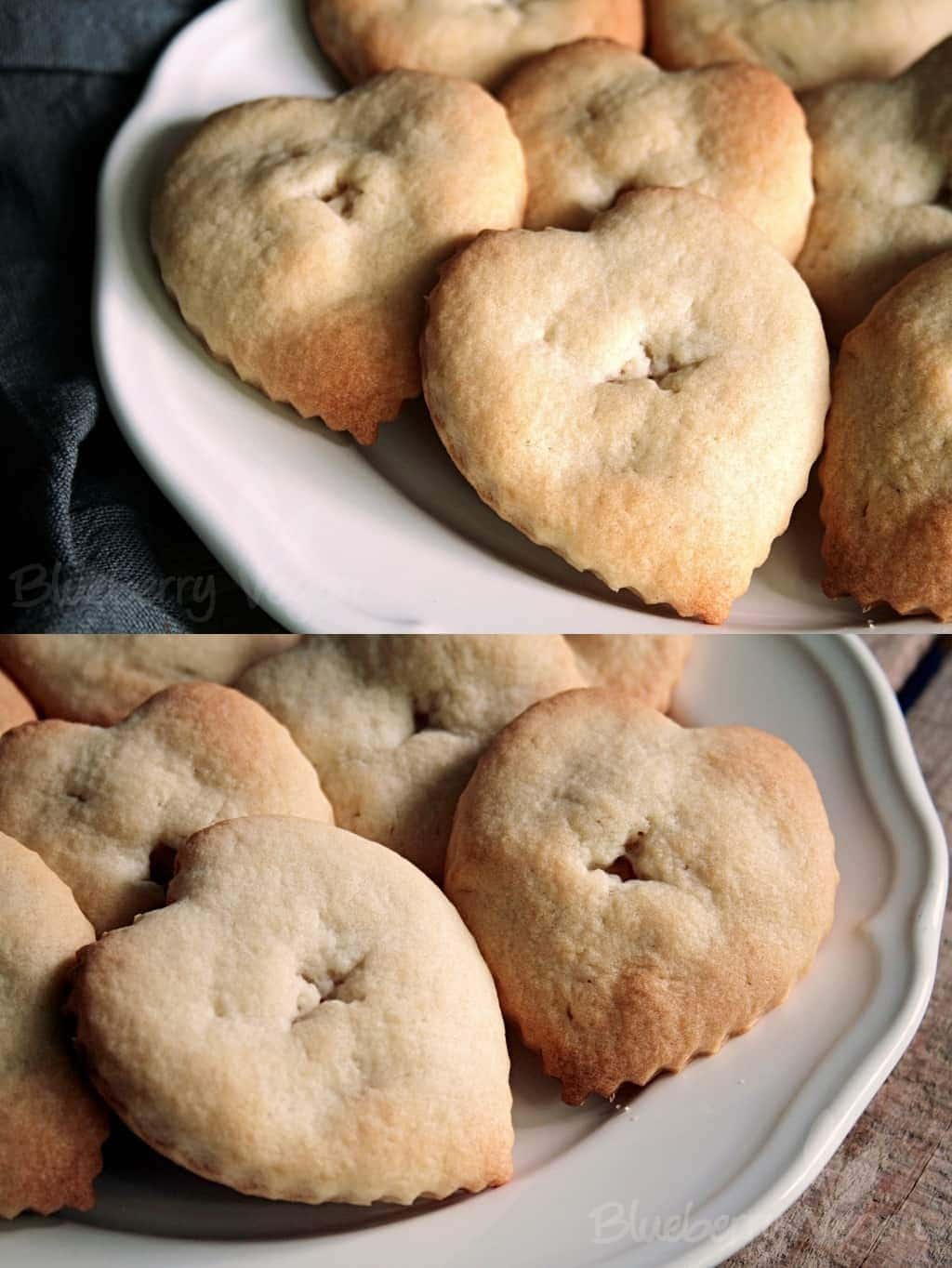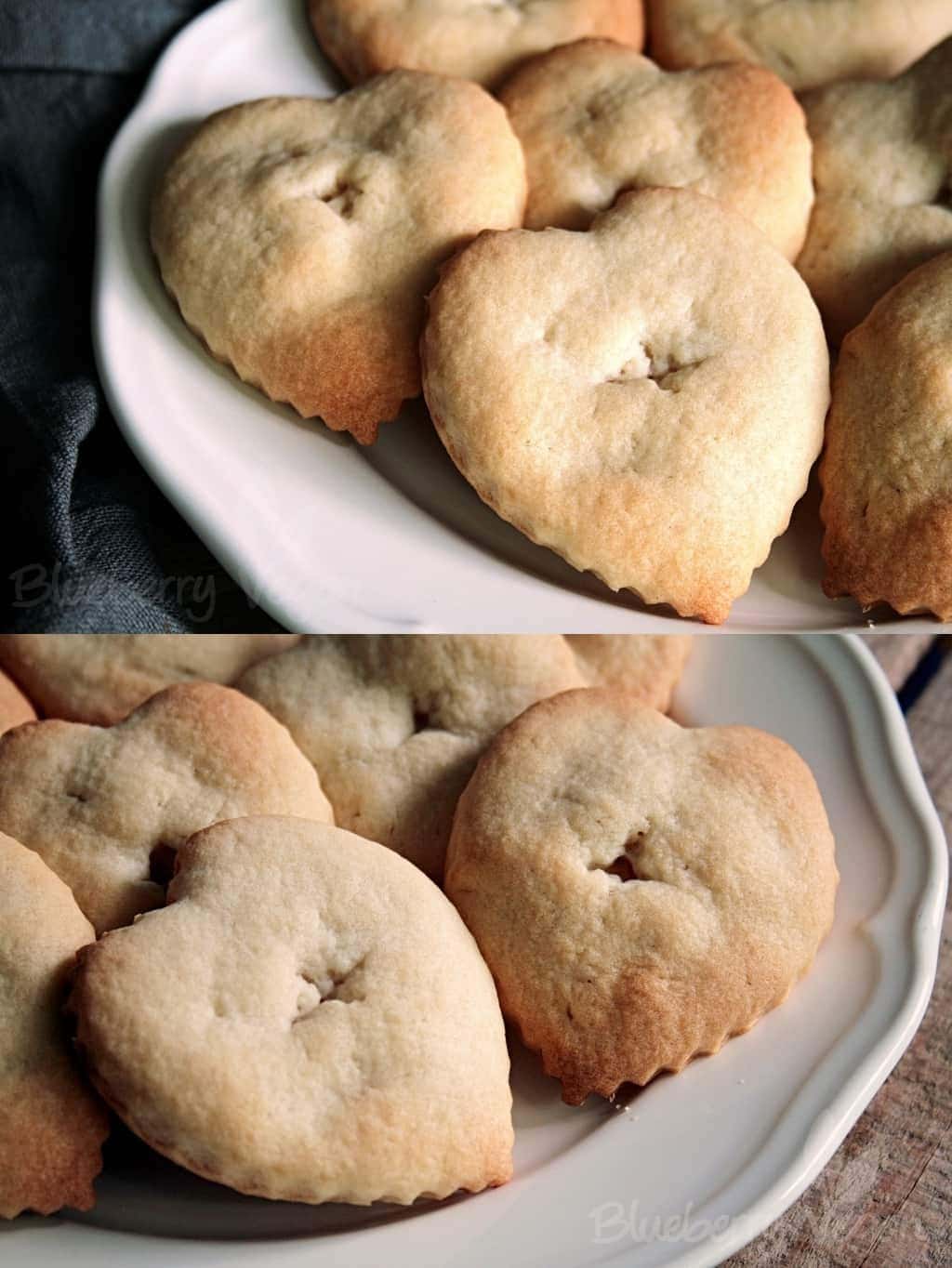 I wrote down two different instructions to make them. The first one is the homemade one. You make the short pastry and apple compote from scratch. For the second version you'll need short pastry and apple compote or sauce from the store and turn that into apple hand pies in a second or two.
Enjoy!
Love,
Rina
Cute Apple Hand Pies
Ergibt/Yield:
12 Hand Pies
Zutaten/Ingredients
Homemade Version:
For the short pastry:
250 g (8.8 oz) white flour - spelt or wheat
1 tbsp soya flour or chickpea flour
50 g (1.8 oz) sugar
2 tsp baking powder
1 pinch vanilla
80 ml (1/3 cup) soy milk
75 g (2.6 oz) vegan butter, chopped


For the apple compote:
2 apples, sourly
1 tbsp lemon juice
1 tsp maple syrup


Quick and lazy version:
1 pk. vegan short pastry
12 tsp apple compote or apple sauce
Zubereitung/Instructions
Peel the apples, cut in small pieces and mix with lemon juice and maple syrup. Bring to boil and let simmer for about 10 - 15 minutes. Stir occasionally and add some water if needed. Set aside.
Preheat the oven to 200° C (390° F) and line a baking tray with parchment paper.


While the compote is simmering, knead all ingredients for the short pastry until the sugar crystals dissolved. Roll out on the dusted working surface with a rolling-pin.


Place each one teaspoon of the apple compote on one half of the pastry and let some room between the heaps. Fold over the second half of the dough and slighty press it on. Use a ravioli cutter or big cookie cutter and cut out the hand pies. Place on the baking tray. Roll out the excess pastry again and cut out more hand pies. Cut a cross in the middle of the pies and bake in the oven for 18 - 20 minutes.


Let cool until lukewarm. If you like it extra sweet. Mix some icing sugar with water and sprinkle the pies with it.
Tipps/Notes
I bought the cutter at Xenos. You can get one (also in different shapes) online:
Ravioli Cutter