I enjoy the asparagus season at the moment. Recently I marinated some asparagus with oil, salt and pepper and put it on the grill. That was perfect with the aioli that I prepared. (I used this mayo recipe and exchanged a quarter of the oil with garlic oil). Some of the grilled asparagus I sliced in pieces and threw it in a salad, that I have made from noodles, dried tomatoes, some rocket and roasted pine nuts… Mhh! This is another recipe with asparagus for you. It is prepared quickly and on the table in under 30 minutes. A perfect meal for weekdays!Steam the asparagus in the microwave (just toss it wet in a container suitable for microwave ovens and put on high power) or blanch the asparagus in a pot with water for about 1 – 2 minutes. A glass of whitewine fits perfectly to this tart.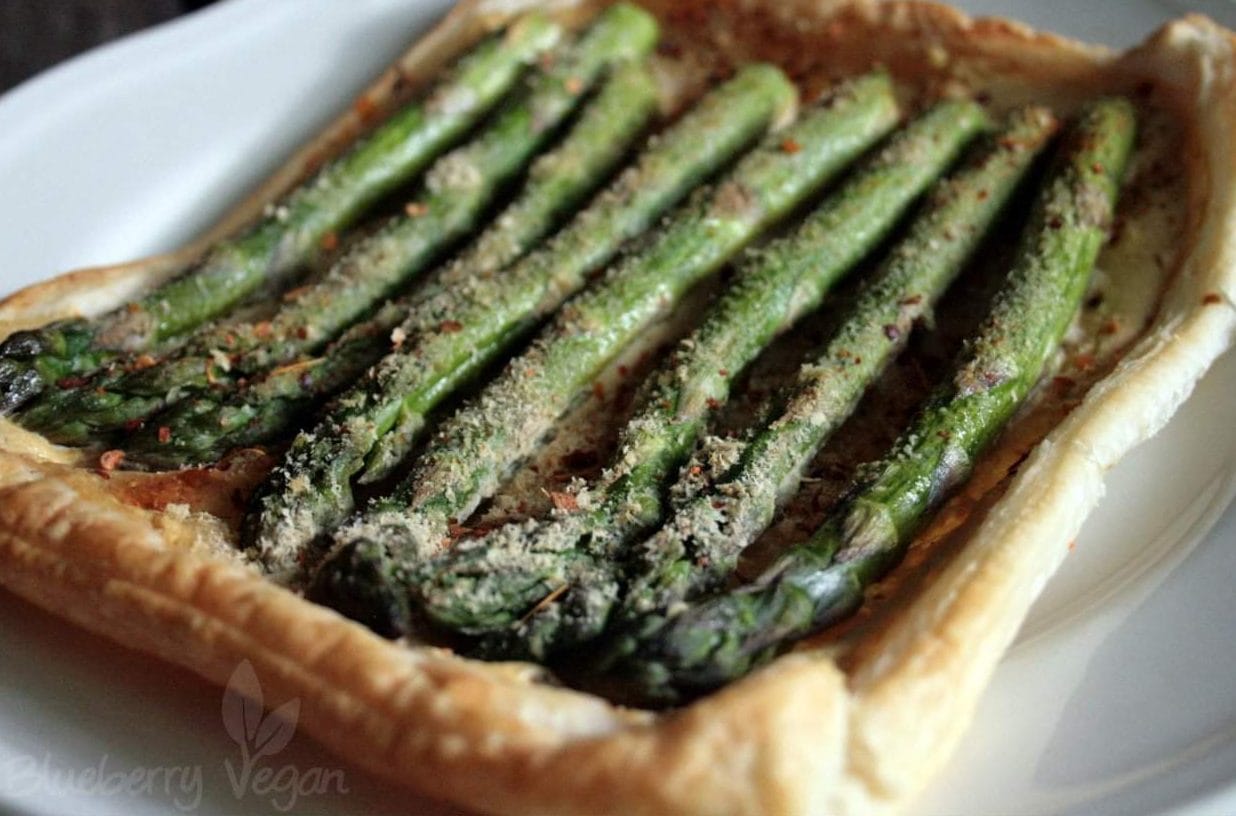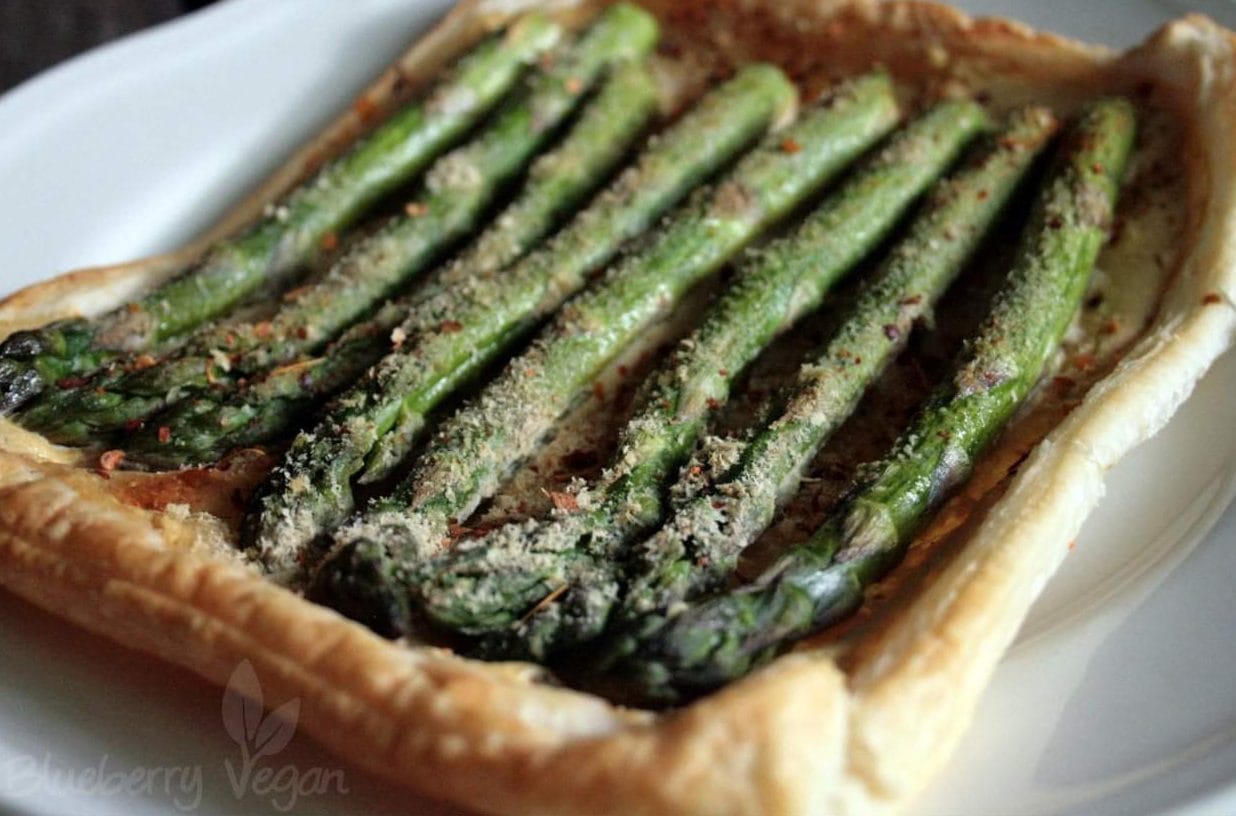 Enjoy your tarts!
Love,
Rina
Asparagus Tart with Yoghurt Mustard Mousse
Zutaten/Ingredients
For the tarts:
1 pk. puff pastry, vegan
1 bunch green asparagus (14 - 16 spears)
1 tsp olive oil
2 tbs nutritional yeast flakes
salt
chili flakes


For the mousse:
4 tbs soy yogurt
2 tbs mustard
Zubereitung/Instructions
Preheat the oven to 200° C (390° F).


Unroll the puff pastry and cut in half. Tweak the corners and form an edging to build the tarts. Perforate the bottom with a fork and bake in the oven for 5 minutes.


Cut off the wooden ends of the asparagus and steam it in the microwave or blanch in boiling water for about 1 - 2 minutes.


For the mousse combine yoghurt and mustard. Push down the risen part in the middle of the tarts with a fork, but keep the edges up. Spread the mousse in the middle of the tarts and arrange the asparagus on top.


Cover the asparagus with some oil and sprinkle over salt, chili and yeast flakes. Bake for another 10 - 12 minutes.