[Advertising: Affiliate Links]
When I was grocery shopping a couple of days ago, I viewed a fennel, that was so fresh as I have last seen it, when I harvested it directly from my kitchen garden.
Many people like fennel because of its anise taste and at least just this many people don't like it for the same reason. I like fennel, but it is not my favorite vegetable. But I eat it regularly and enjoy it.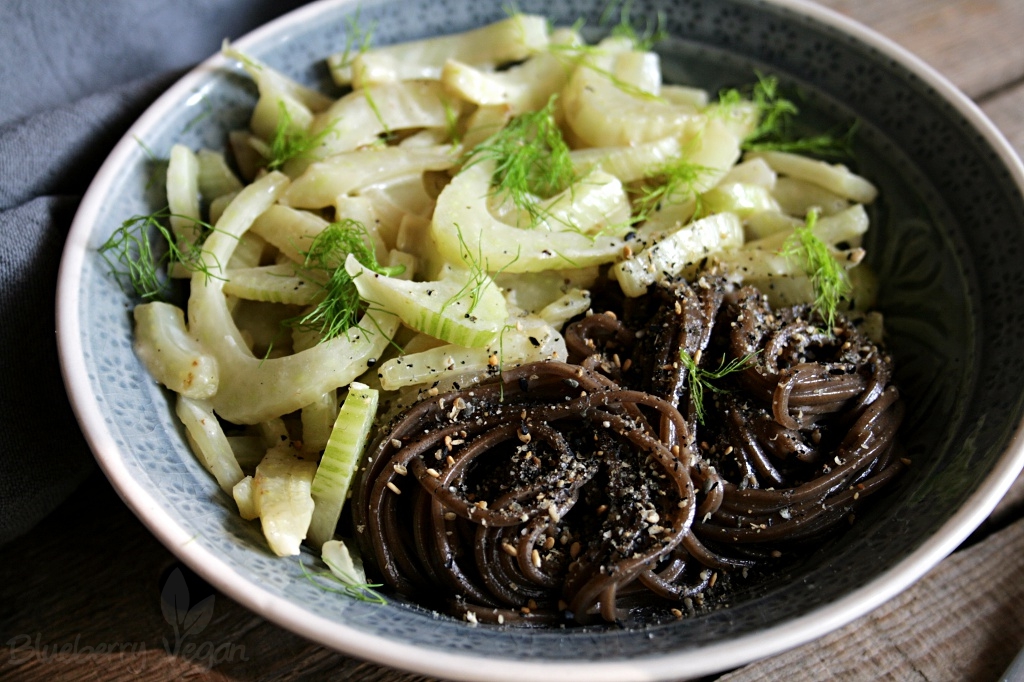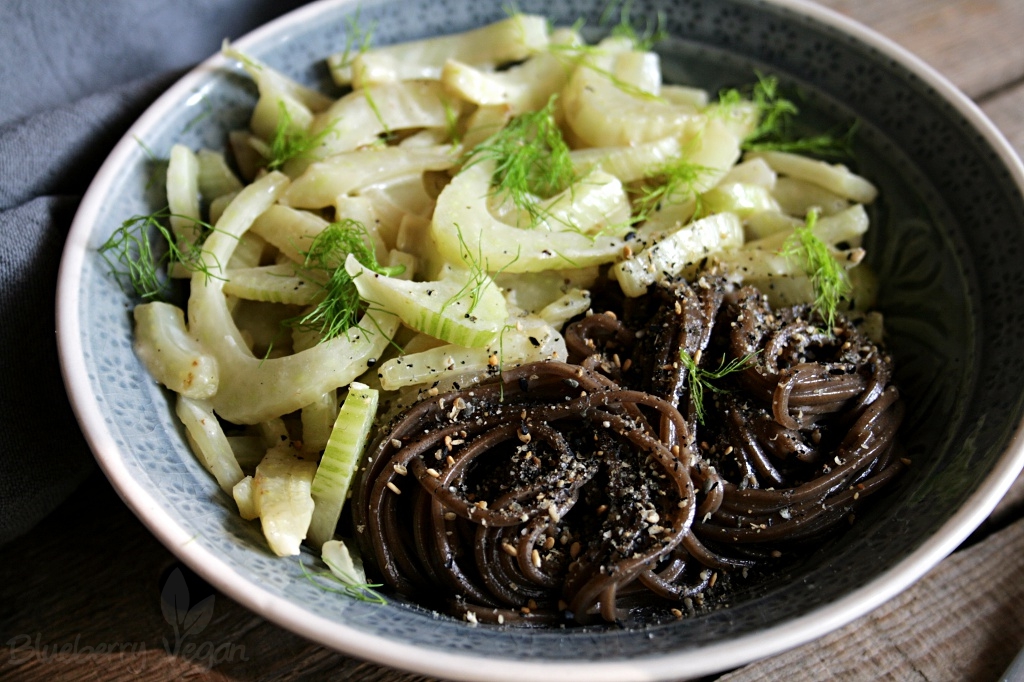 I simply sliced the fennel and fried it in olive oil with onion and garlic. At last I added some cream, sprinkled it with gomasio and served it with soba noodles. This tastes sooo good, that I don't want to deprive you of this ridiculously easy recipe.
If you don't want to use soba noodles, use thin spaghetti instead.
Enjoy!
Love,
Rina
Soba Noodles with Fennel and Gomasio
Zutaten/Ingredients
100 - 150 g (3.5 - 5.3 oz) soba noodles
2 bulbs fennel
1 small onion
1 clove garlic
2 tsp olive oil
salt
pepper
100 ml (1/2 cup) plant-based cream
50 ml (3 tbsp) water
lemon juice
2 tsp gomasio
Zubereitung/Instructions
Finely slice the fennel and onion, press the garlic. Cook the noodles in salty water until firm to the bite and arrange in two bowls.


While the noodles are cooking heat the oil in a pan and fry the fennel onion mixture in it for about 5 minutes. Then add the garlic and season with salt and pepper and fry for another 2 minutes.


Mix the cream with the water and pour into to pan. Season to taste with salt, pepper and lemon juice. Pour the fennel over the noodles and drizzle with gomasio before serving.