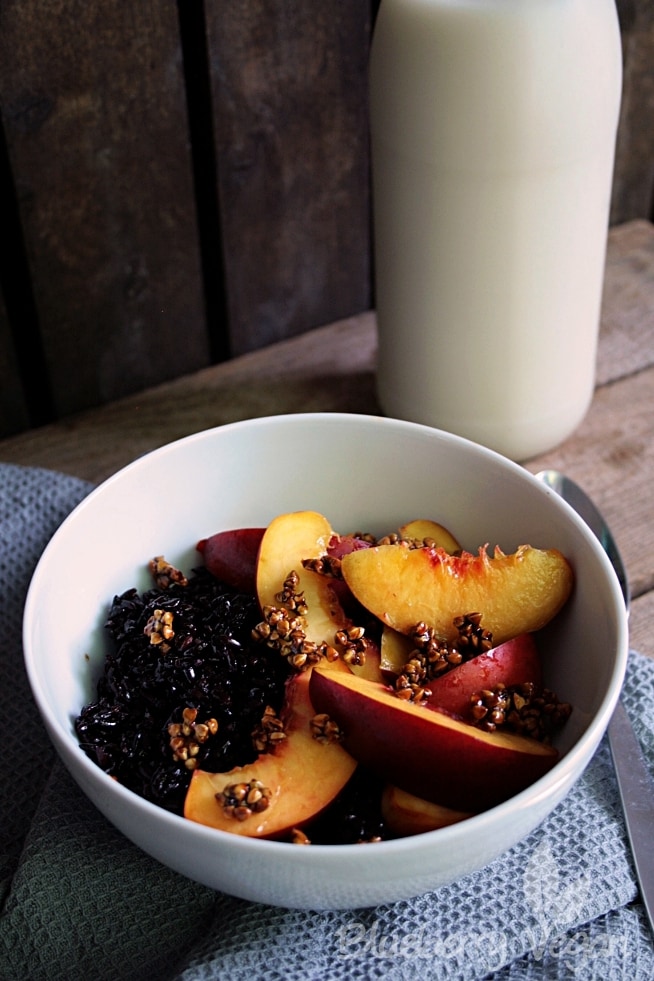 A couple of weeks ago I bought a rice cooker and had to try it immediately. So I cooked some rice in the middle of the night, when I got home that day ?. I ate it the next morning with yoghurt, banana and cacao nibs for breakfast. I liked it very much and it kept me satisfied over a long time. So I am having rice for breakfast more often now.
I bought the black sticky rice, that I used for this dish, in an asian supermarket. I planned to make rice balls with it. Believe it or not: Sticky rice isn't sticky anymore when you mix it with sticky maple syrup…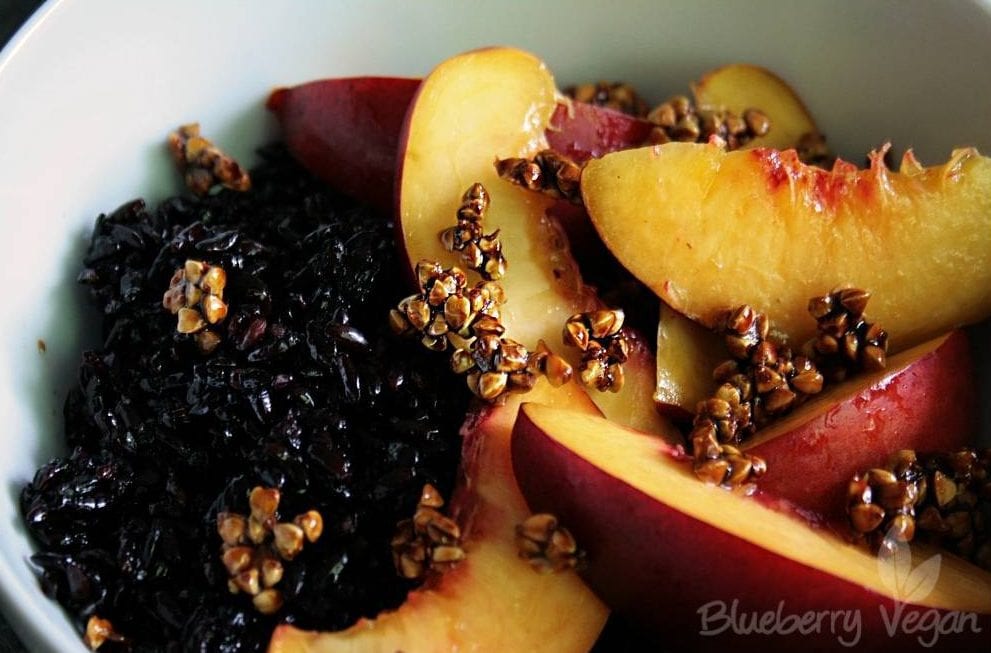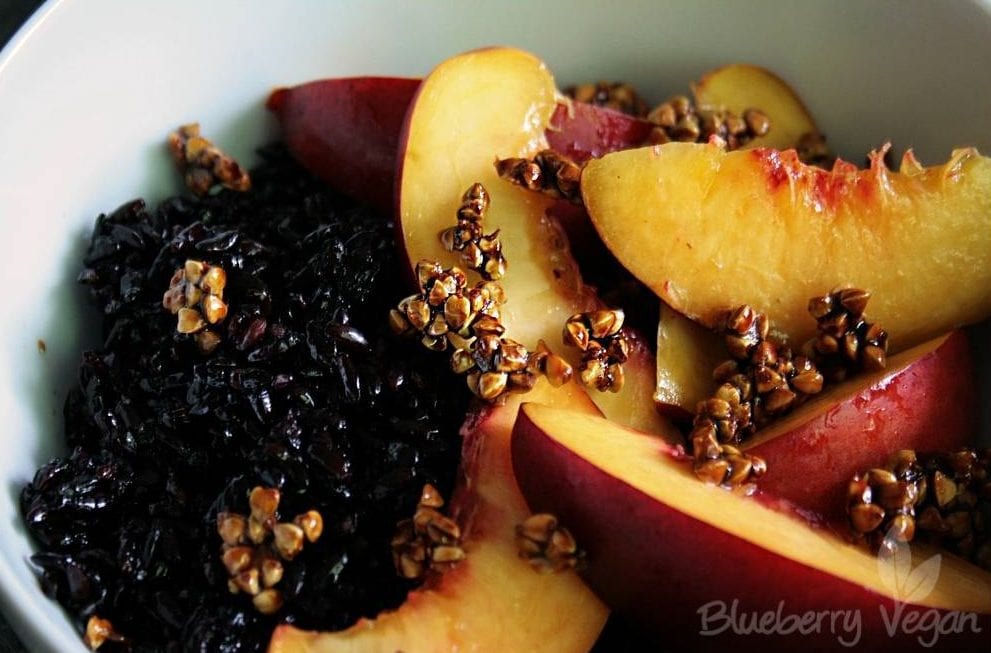 So I poured it in a bowl, added a nectarine and sprinkled it with buckwheat brittle. Before eating, I added some ice-cold oat milk. Delicious! I am sharing the recipe with you, of course. Enjoy!
Love,
Rina
Vanilla Rice with Nectarine and Buckwheat Brittle
Zutaten/Ingredients
For the vanilla rice:
1 cup sticky rice or other short-grain rice
2 cups water
1 tbsp maple syrup
1/4 tsp vanilla, ground


For the brittle:
2 tbsp buckwheat
2 tbsp (coconut) sugar
1 tbsp water


Also:
2 nectarines
non-dairy milk of your choice
Zubereitung/Instructions
Cook the rice in the water until soft, let cool to lukewarm. Spice with maple syrup and vanilla.


While the rice is cooling, make the brittle. Toast the buckwheat in a non-stick pan over medium heat for about 5 minutes. Add sugar and water and melt the sugar. Stir well and pour on a piece of parchment paper for cooling.


Divide the rice in two bowls, cut the nectarine in wedges and pour over. Sprinkle with buckwheat brittle and enjoy with a generous dash of non-dairy milk.