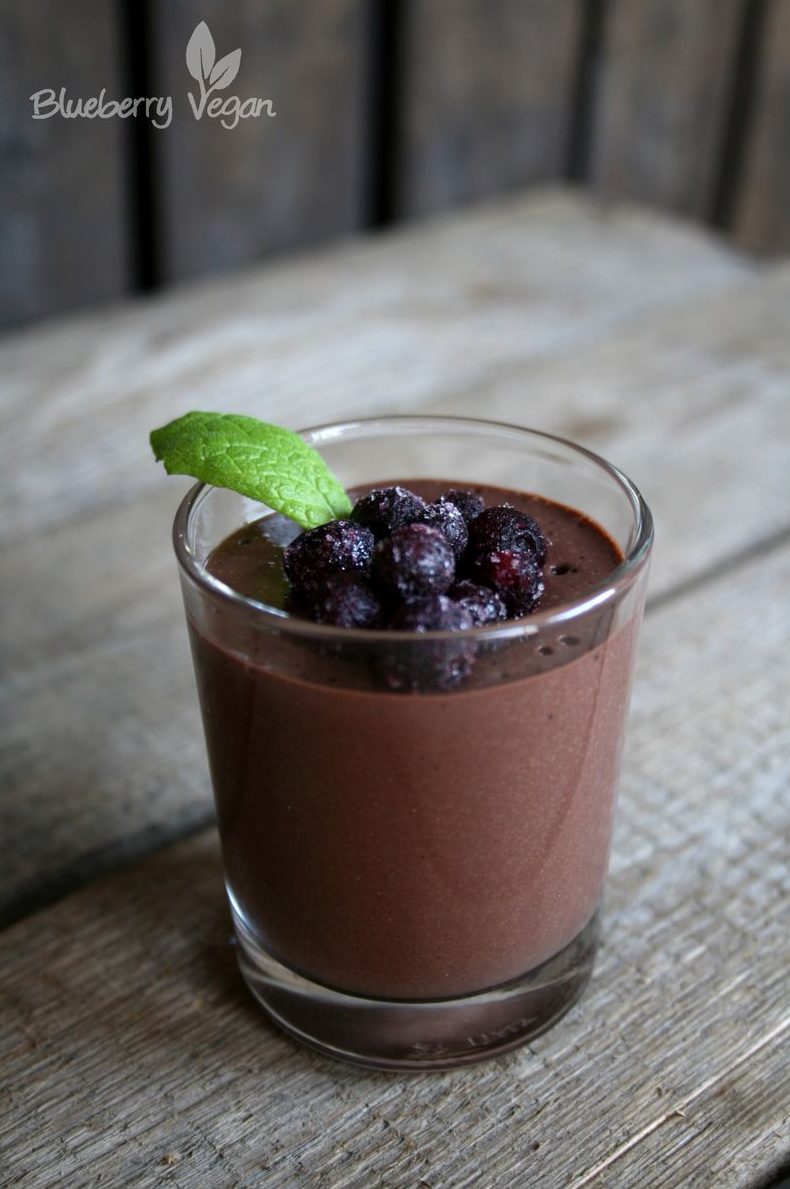 [Advertising: Affiliate Links]
I love dark chocolate. I like the melting and the tickling in my throat when the rich flavor develops…. Mhhh! (Did I roll my eyes while typing that?)
That is what this chocolate mousse does to me. I made it the first time when I had some silken tofu left over and it was about to go bad.
With some cocoa powder, sugar and a few drops rum flavoring this made a fabulous dessert "by accident". The main ingredient is silken tofu, which makes the mousse fresh and low in fat.
The chocolaty note comes from the cocoa powder. To sweeten the mousse I used coconut sugar. You can use any kind of sugar, though the coconut sugar adds kind of caramel note to the mousse, which fits perfectly.
You can enjoy the mousse just the way it is or garnish it with some fresh fruits and whipped cream. I am looking forward to summer, when I can buy fresh blueberries, raspberries and strawberries…
Enjoy!
Love,
Rina
There's more chocolate mousse: mousse au chocolat and chocolate mousse with avocado.

Chocolate Mousse
Zutaten/Ingredients
For the mousse:
200 g (7 oz) silken tofu
2 tbsp coconut sugar
2 tbsp cocoa powder
2 - 3 drops rum flavoring


To dress:
fruit of choice
cream - whipped or unwhipped (optional)
Zubereitung/Instructions
Blend all ingredients for the mousse in a blender and let firm in the fridge for one hour.


Garnish to taste.
Tipps/Notes
Use the rest of the silken tofu to make scrambled tofu or an
omelette
.