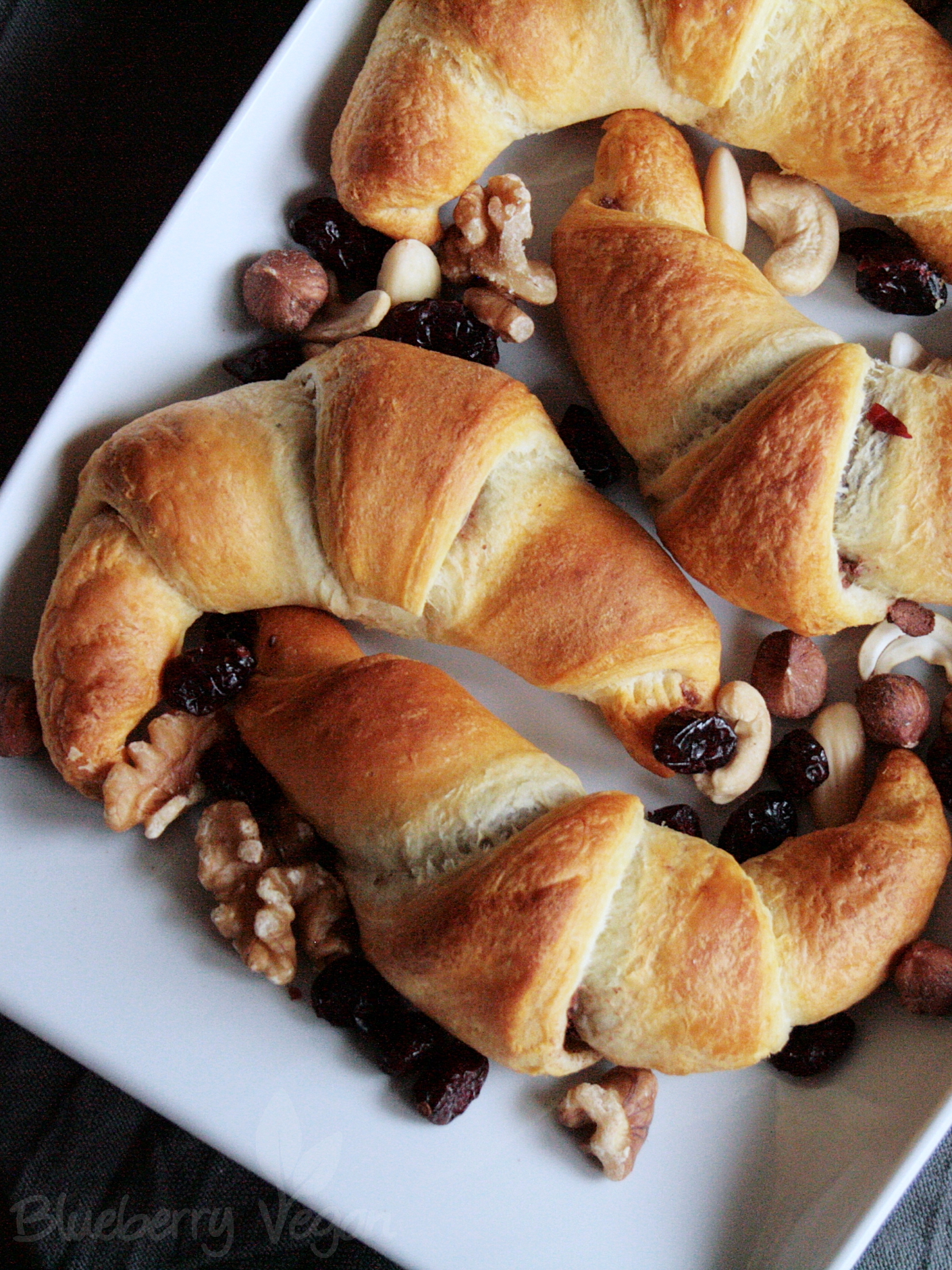 [Advertising: Affiliate Links]
I have to share this recipe with you, because my colleagues loved my chocolate hazelnut spread that I brought today for tasting. I prepared chocolate croissants this weekend and thus had a little glass of chocolate spread leftover. So I thought it would be nice to let my colleagues taste this healthier version of nutella. And what can I say, those dear greedy people didn't left me some for lunch. 😛
Well, this spread tastes amazing. So rich, chocolaty and nutty. Contrary to store-bought chocolate spread I don't use palm oil or refined sugar. The ingredients list is very short. Just hazelnuts, cocoa powder, agave or maple syrup, vanilla and non-dairy cream or water. I am not saying this spread is super healthy, but the fats are most unsaturated fats and the nuts add protein and b-vitamins to it.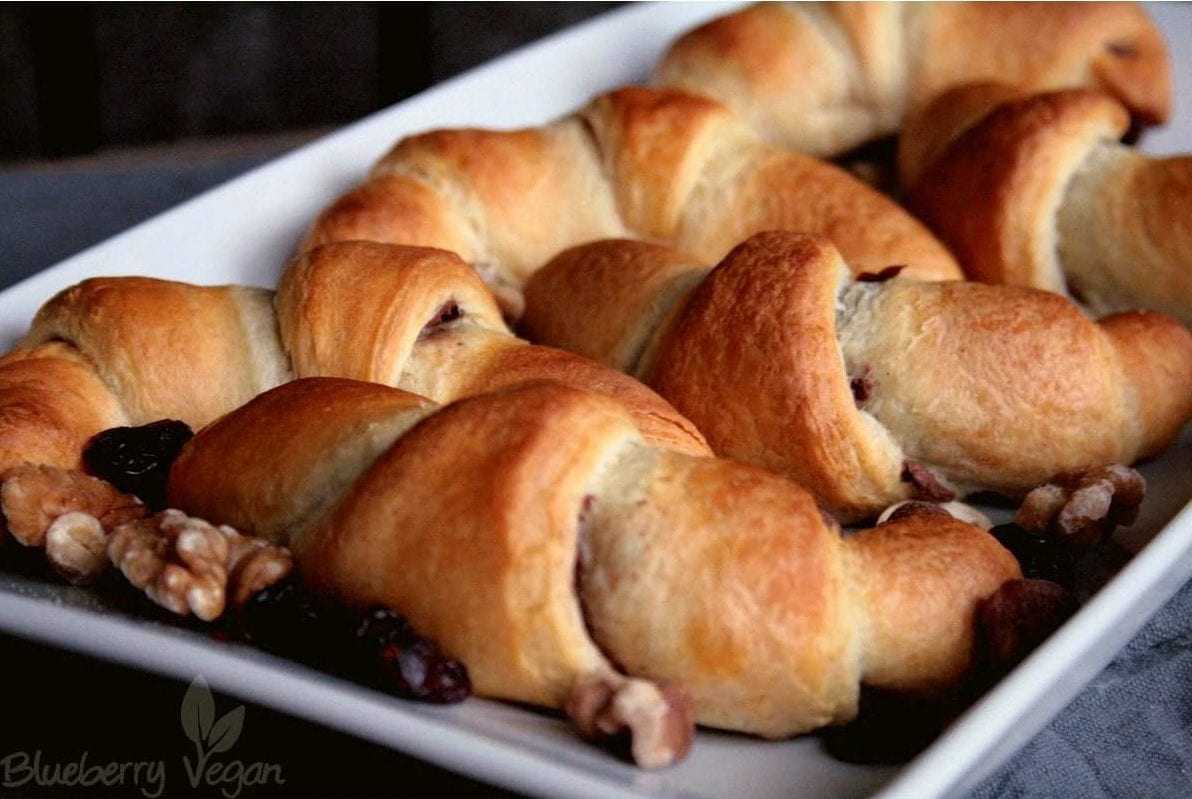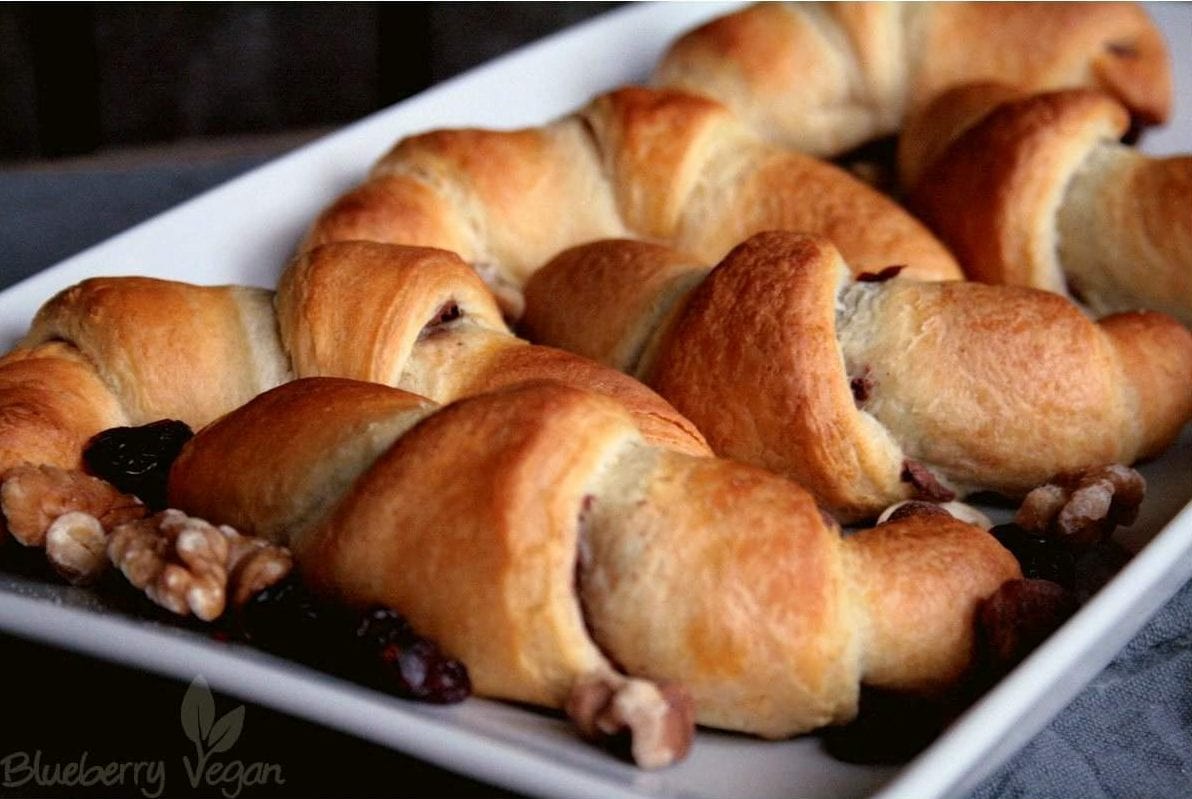 If you prefer a darker, more bitter chocolate spread, use water. If you use non-dairy cream it will be lighter and tends to milk chocolate.
Make sure to toast the hazelnuts. I tried to make this spread without toasting them, but that didn't work well. The nuts have to be in the machine much, much longer until a nut butter forms. You need a powerful food processor to make nut butter. It needs power and time. So your machine must be able to run 10 minutes or longer.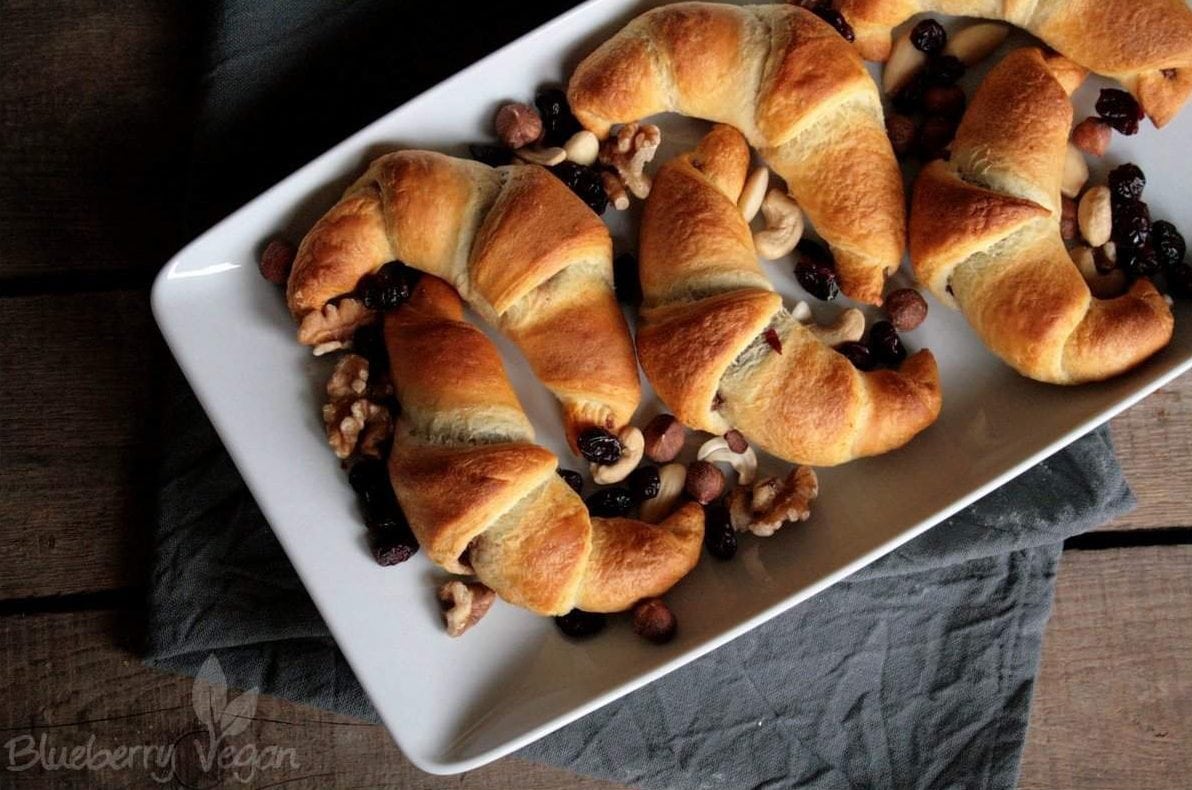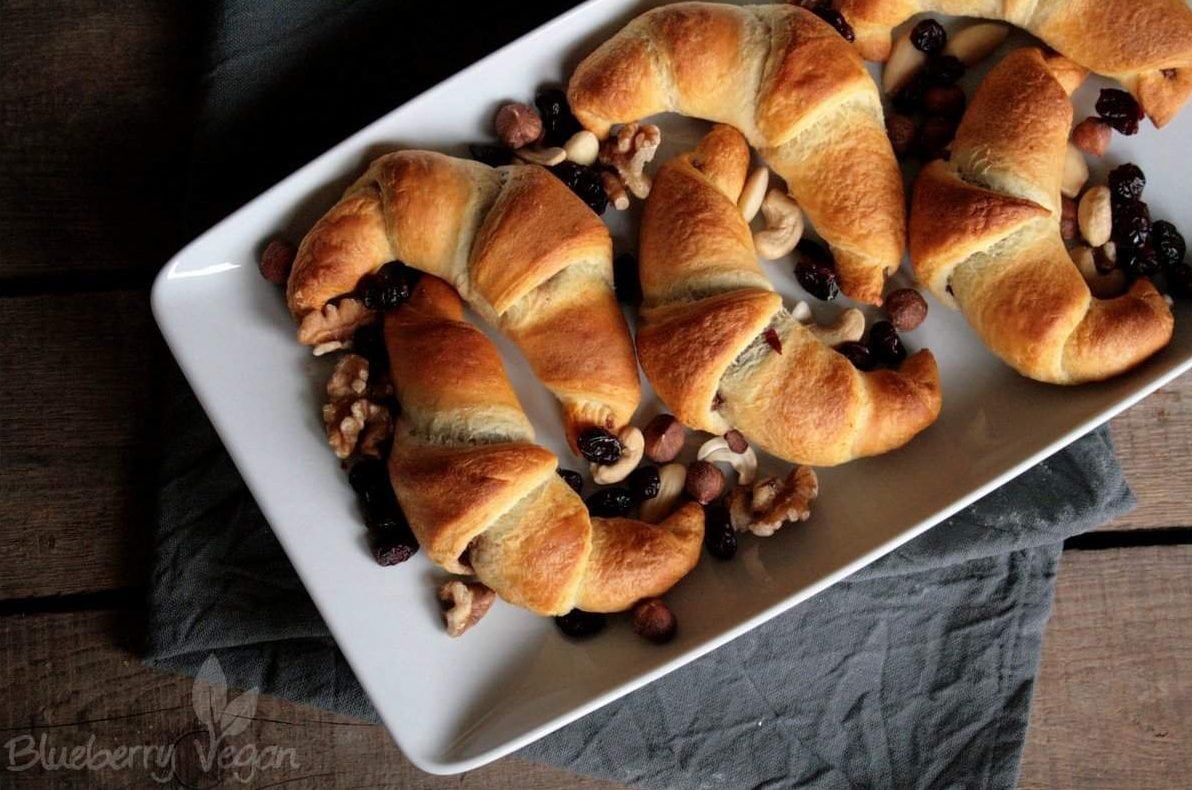 Enjoy your chocolate moment!
Love,
Rina
Chocolate Hazelnut Croissants with Homemade Chocolate Hazelnut Spread
Ergibt/Yield:
6 croissants and 2 small jars of spread
Zutaten/Ingredients
For the chocolate hazelnut spread:
200 g (7 oz) hazelnuts
100 ml (1/3 cup plus 2 tbsp) agave nectar or maple syrup
3 tbsp (raw) cocoa powder
1/4 tsp ground vanilla
1 pinch salt
3 - 4 tbsp non-dairy cream or water


Also:
1 pack Pillsbury crescents
Zubereitung/Instructions
Chocolate hazelnut spread:
Spread the hazelnuts on a baking tray and bake in the oven for about 10 minutes at 160° C (320° F), let cool.


Chop the nuts in your food processor until a nut butter forms. It takes about 10 minutes in my machine. Scrape down the nuts from the side from time to time.


Add cocoa powder, vanilla and syrup and mix well.


Last pour in the cream or water little by little until it reached your preferred consistency.


Chocolate hazelnut croissants:
Preheat the oven to 200° C (400° F), line a baking tray with parchment paper.


Unroll the dough and spread a little chocolate spread on it, then roll up, form a crescent shape and place on the baking tray.


Bake in the oven for 10 - 15 minutes until golden.
Tipps/Notes
Keep the spread refrigerated and use within a week. Also try it on freshly baked bread.

If you want to make this spread and don't have a food processor use store-bought hazelnut butter and mix with the other ingredients.