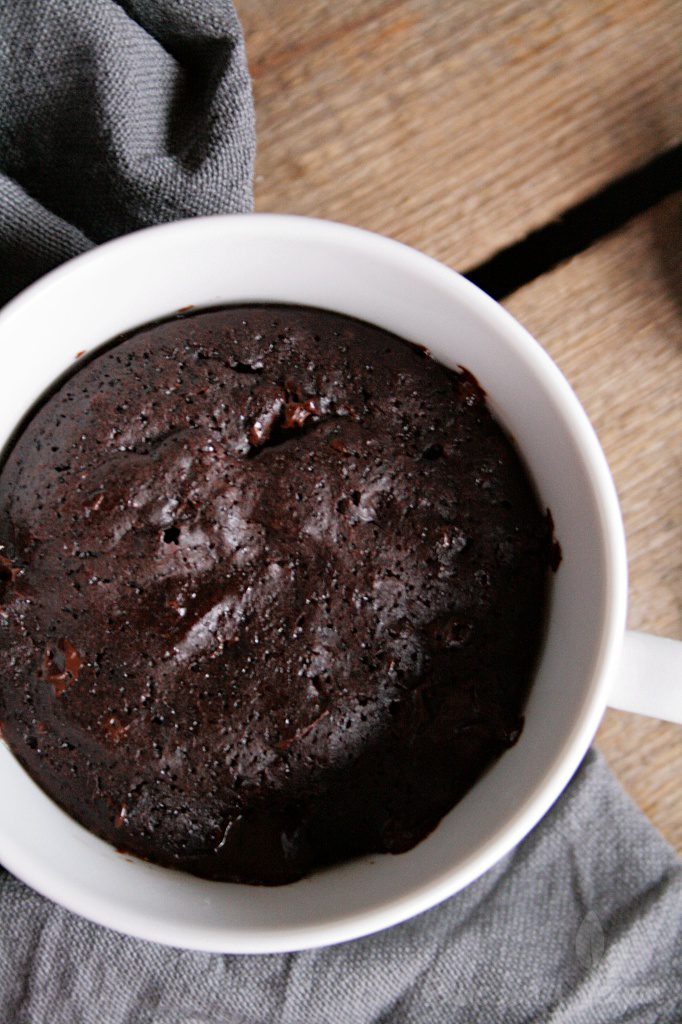 [Advertising: Affiliate Links]
I "baked" in the microwave again… I already made a simple mug cake, a cinnamon roll and this time I was going for something super chocolaty and out came this moist and rich brownie.
A tablespoon is a tablespoon is a tablespoon. To make sure, you get the right amount of ingredients in the mixture, level the spoons. Because a tablespoon of soy milk or oil is leveled and so should the tablespoons of flour, sugar and cocoa powder be. Don't put heaped tablespoons in your mug.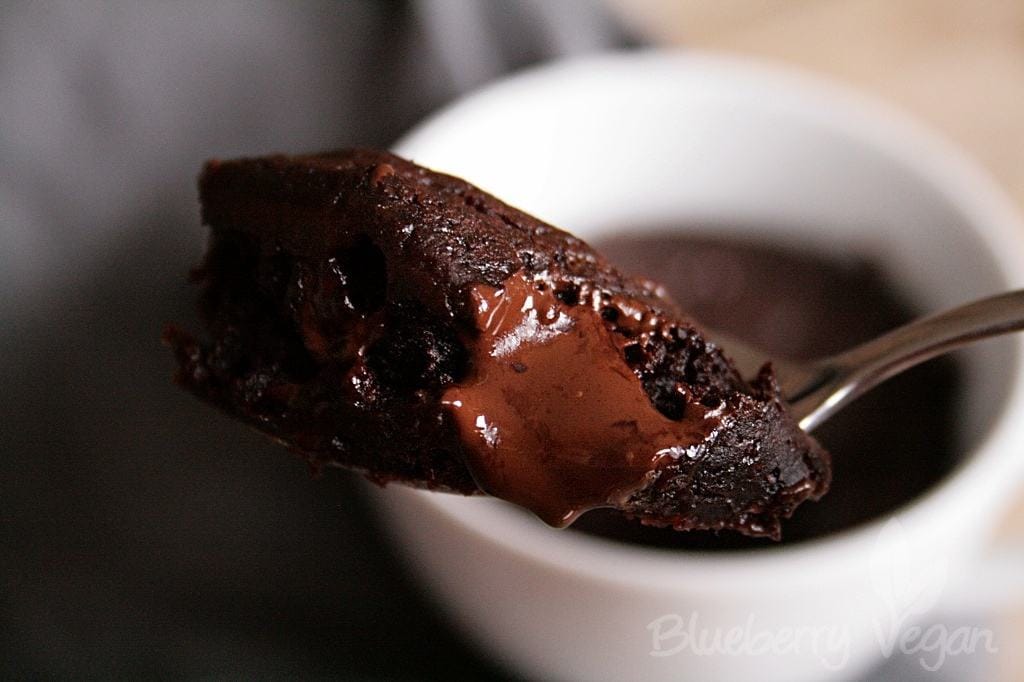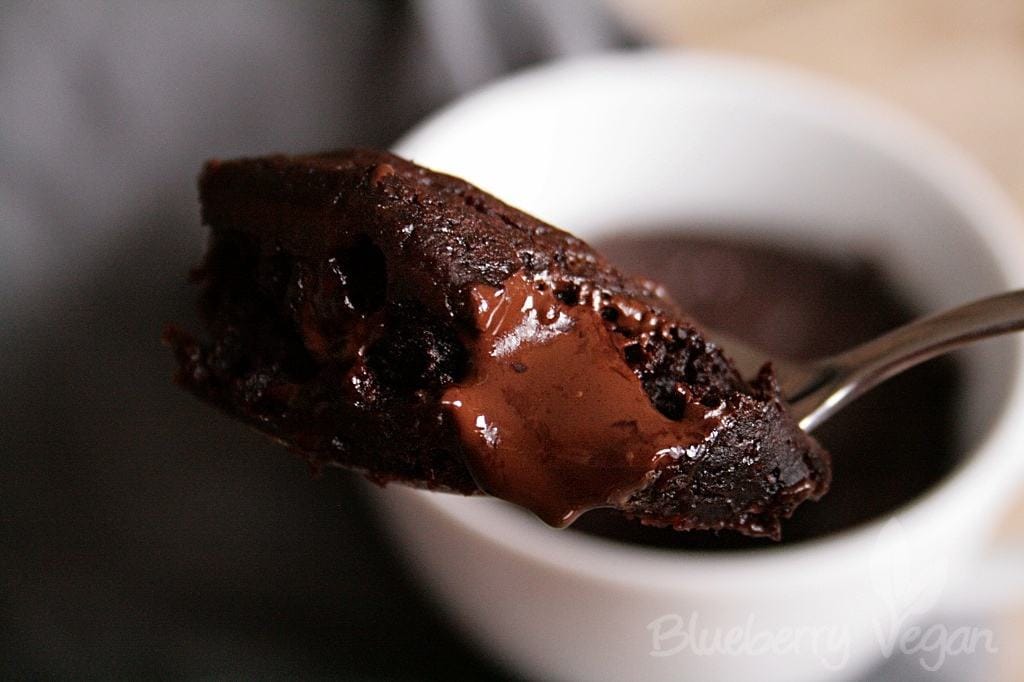 It's super easy to measure ingredients with measuring spoons or cups. To give you precise recipes, I bought a set of cups and spoons a while ago. Those are very handy at baking and cooking.
Get your super chocolaty brownie delight in only three minutes.
Love,
Rina
Brownie Mug Cake
Zutaten/Ingredients
3 tbsp flour
1 1/2 tbsp sugar
1 tbsp cocoa powder
1/2 tsp vanilla extract
1 tbsp oil
2 tbsp non-dairy milk
2 tbsp chopped, dark chocolate
Zubereitung/Instructions
Mix the dry ingredients in a cup, add the wet ingredients and stir until no big lumps are left. Then stir in the chocolate and bake in the microwave up to one minute.
Tipps/Notes
The brownie is done, when the microwave is full of steam. Don't let it run longer than a minute, so the brownie doesn't get too dry. You can easily make your own 
vanilla extract
.