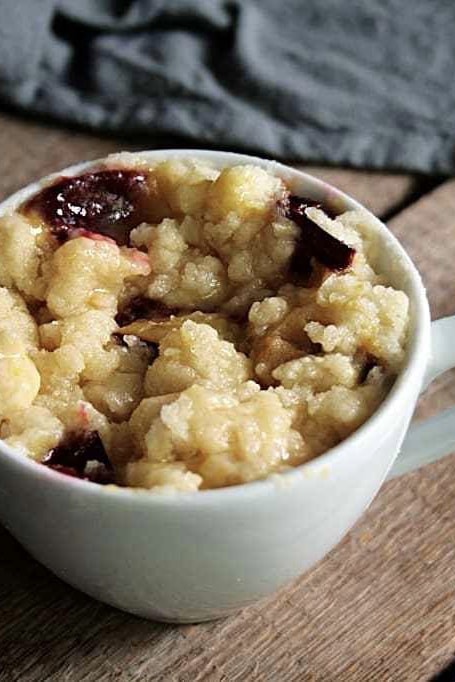 [Advertising: Affiliate Links]
I could eat plum cake daily at the moment… Last week I made a plum crumble cake for my new colleagues and it was very delicious.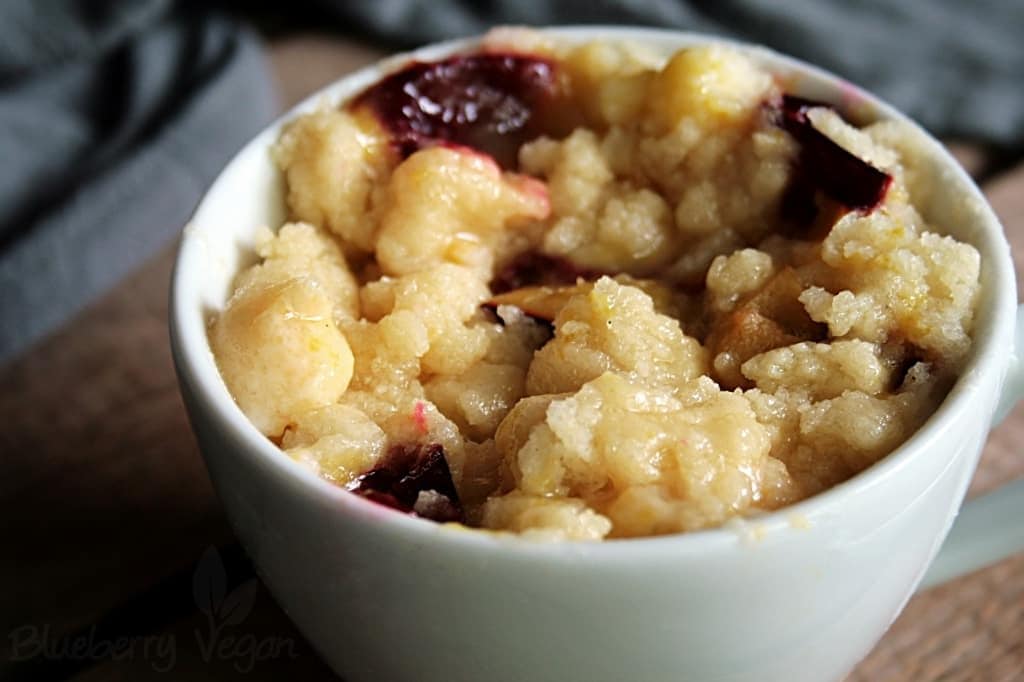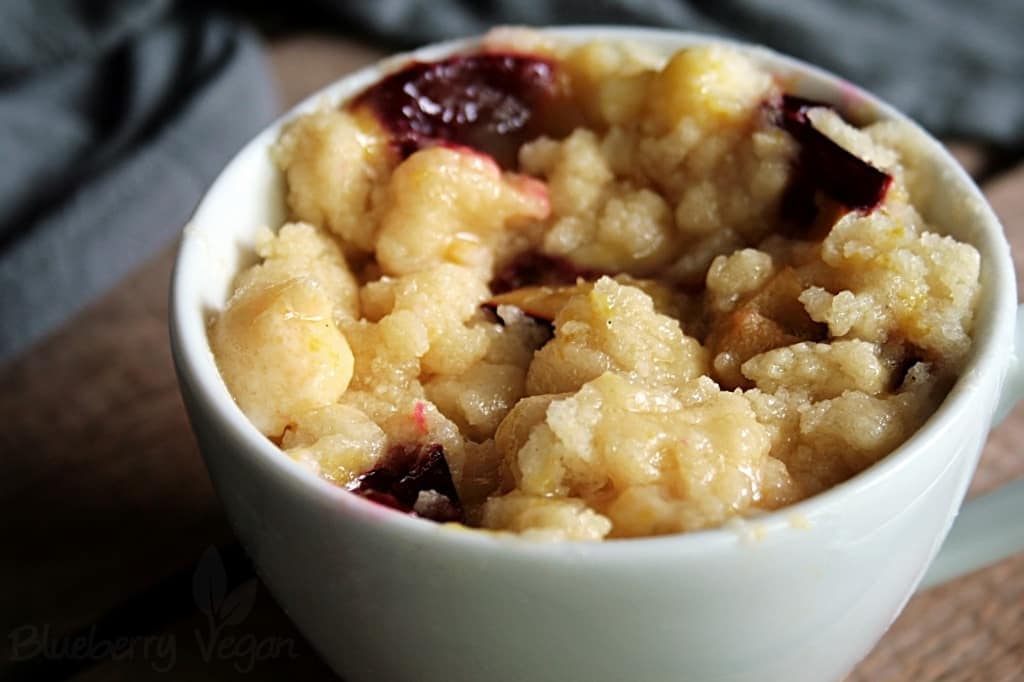 While I was editing the pictures of it today, I had a craving for this cake again. But what to do with a whole cake for only one person? So I thought of a mug cake with plums and crumbles. I had no idea if that would work.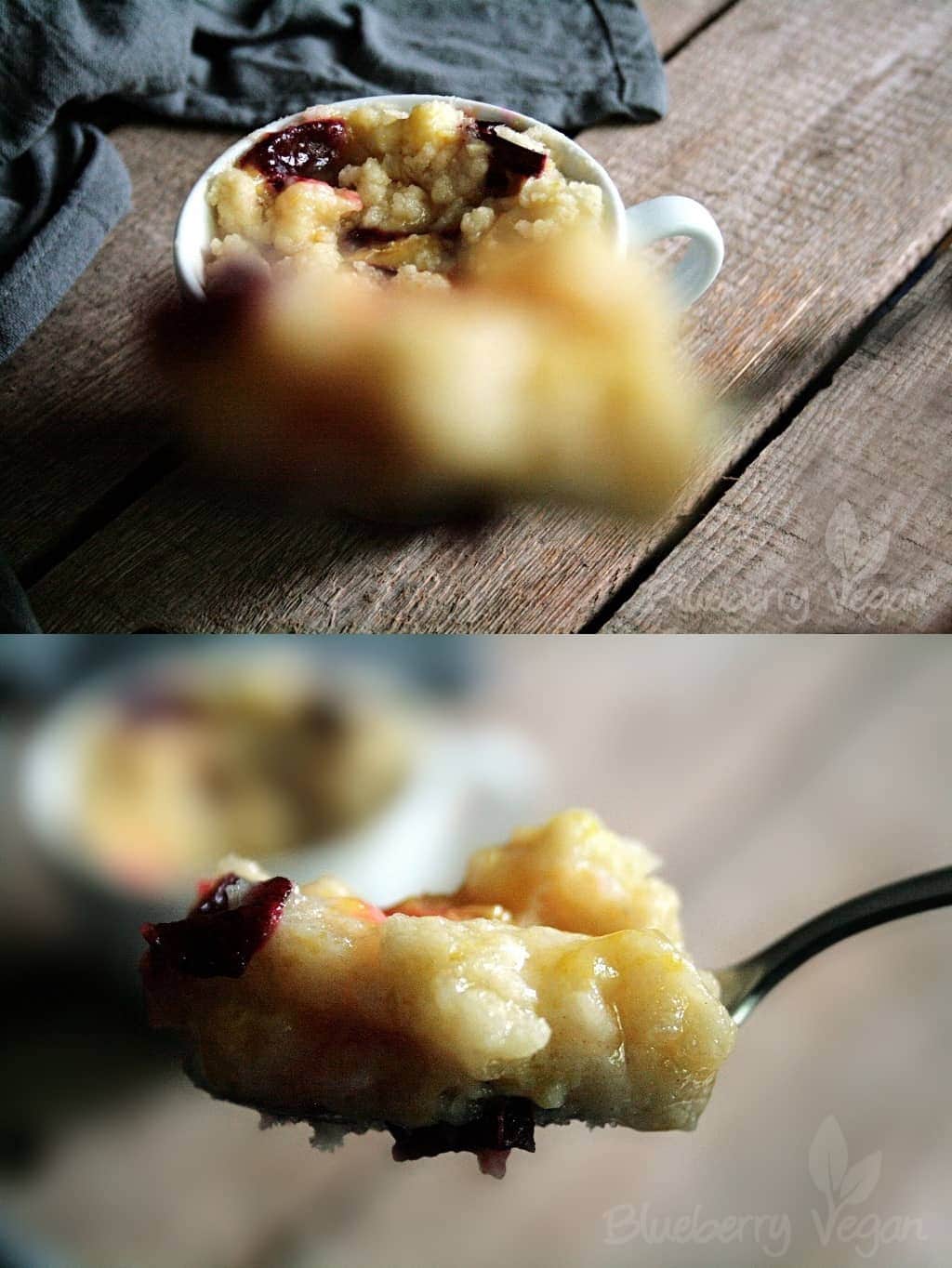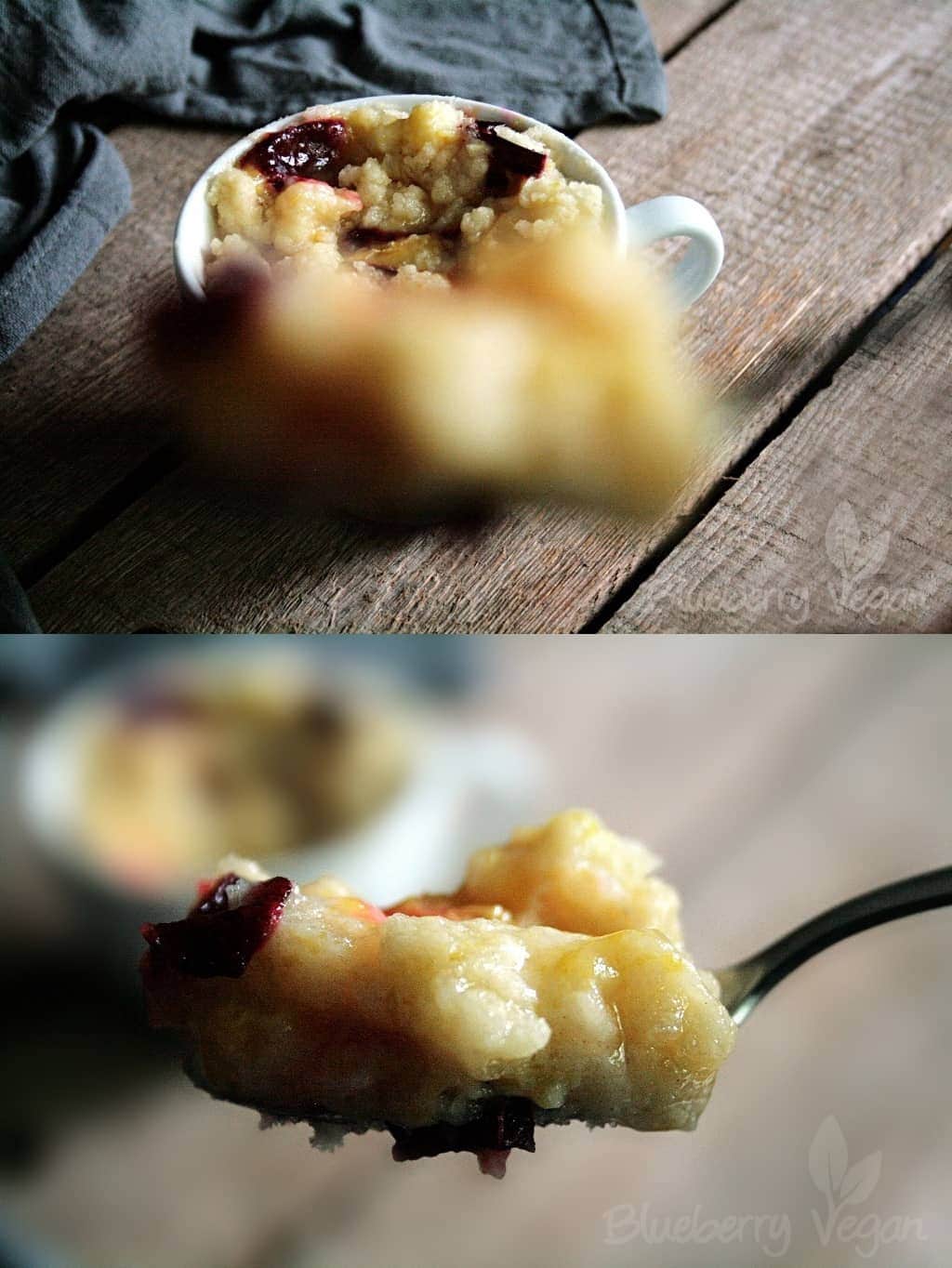 The crumbles won't get crispy, of course. But nevertheless I liked this mug cake very much. So here is the recipe for it.
Find the recipe for the big crumble cake here: fruit crumble cake.
Enjoy!
Love,
Rina
Quick Plum Crumble Mug Cake
Zutaten/Ingredients
For the crumbles:
1 tbsp vegan butter
1 tbsp sugar
2 tbsp flour


For the batter:
3 tbsp flour
1 tbsp sugar
1 tsp starch
1/4 tsp baking powder
1 pinch vanilla
1 tbsp neutral tasting oil
2 tbsp plant-based milk


Also:
Zubereitung/Instructions
Knead all ingredients for the crumbles with your fingers until crumbly. Set aside. Divide the plums into eights.


In a mug combine all ingredients for the batter until smooth. Add the plums and then the crumbles.


Microwave for 1 minute and then let cool for 2 minutes before eating it.