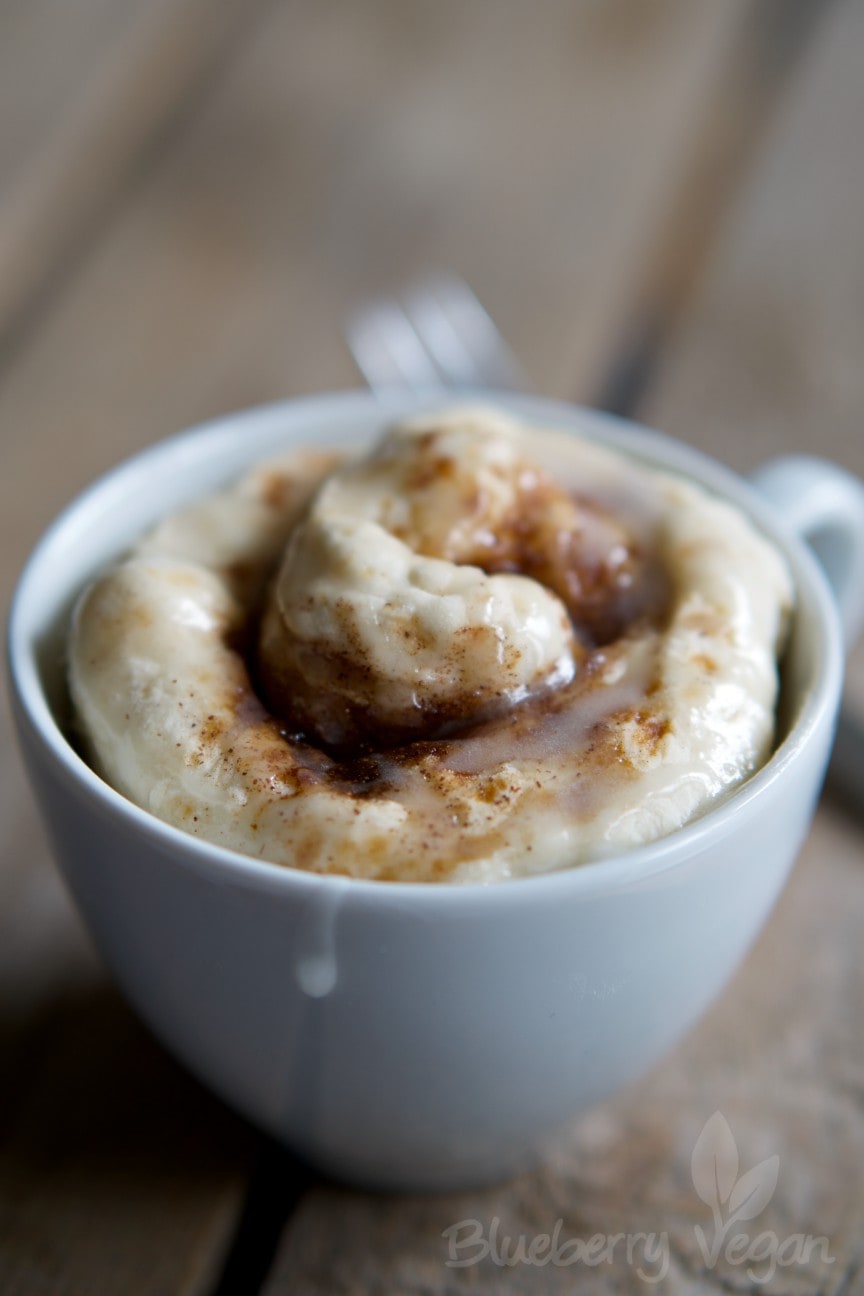 [Advertising: Affiliate Links]
I just had a craving for something sweet, but didn't want to be in the kitchen for long. If you feel the same right now, then I got something sweet for you. A cinnamon roll that is ready to eat in under 7 minutes.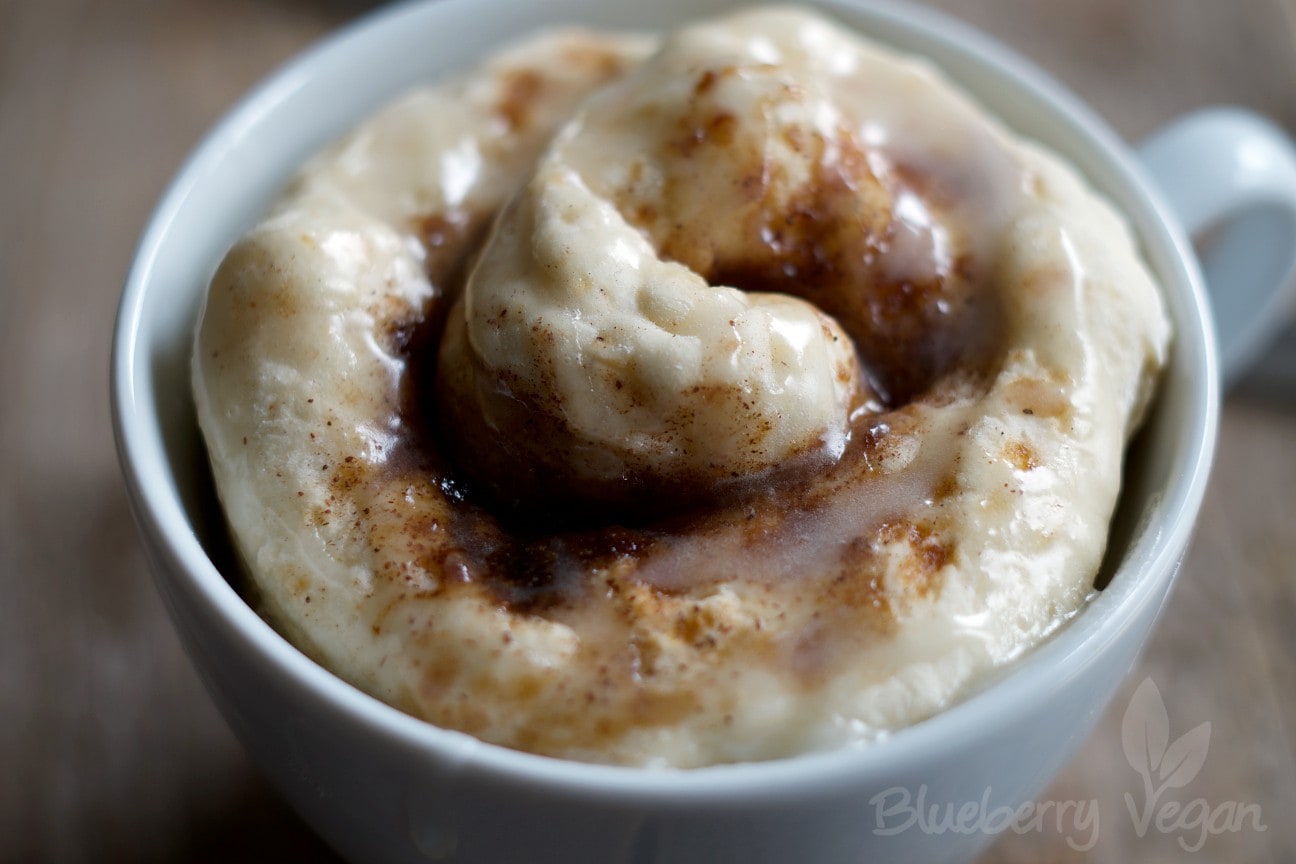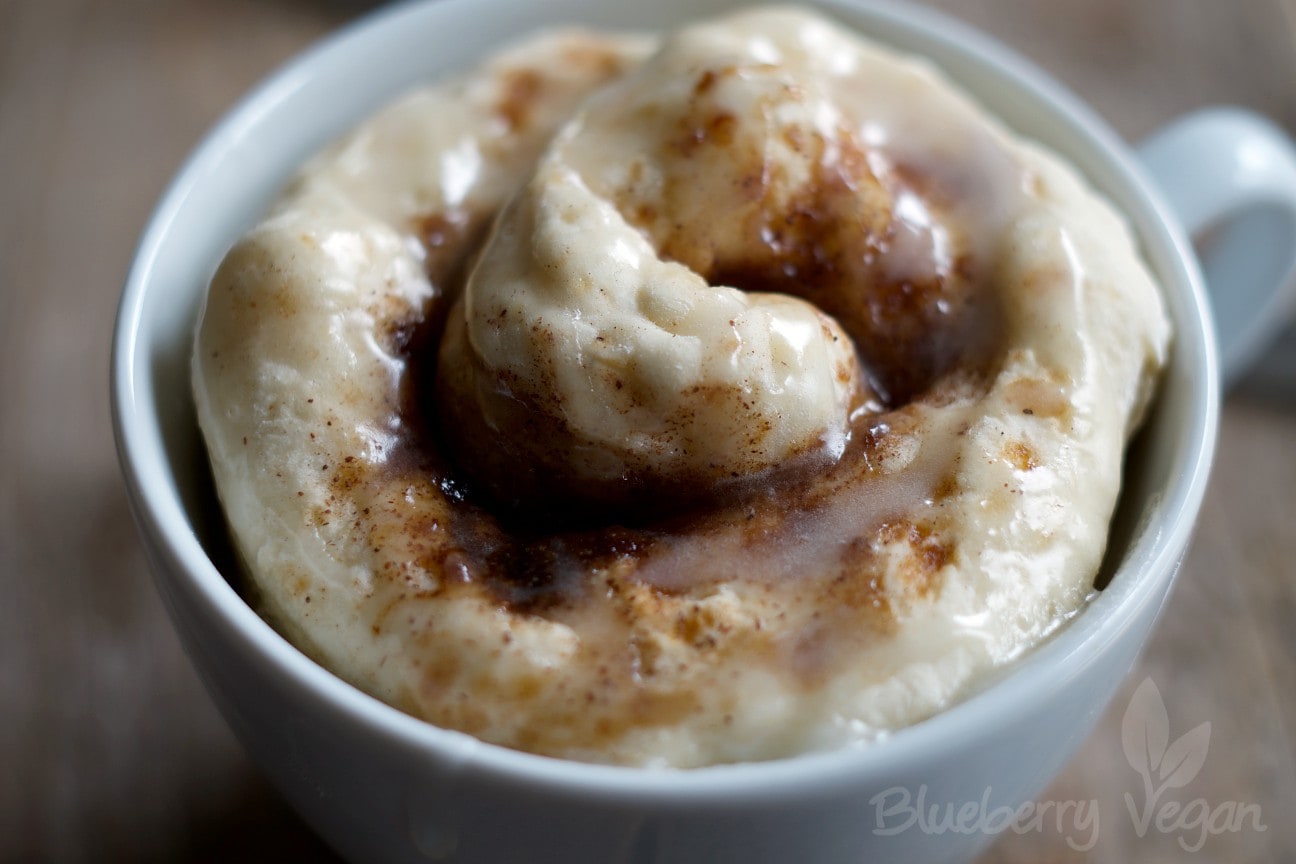 I made it like my 5 minute mug cake in the microwave oven. The dough of the cinnamon roll however, is much thicker so you can fill it and roll it up.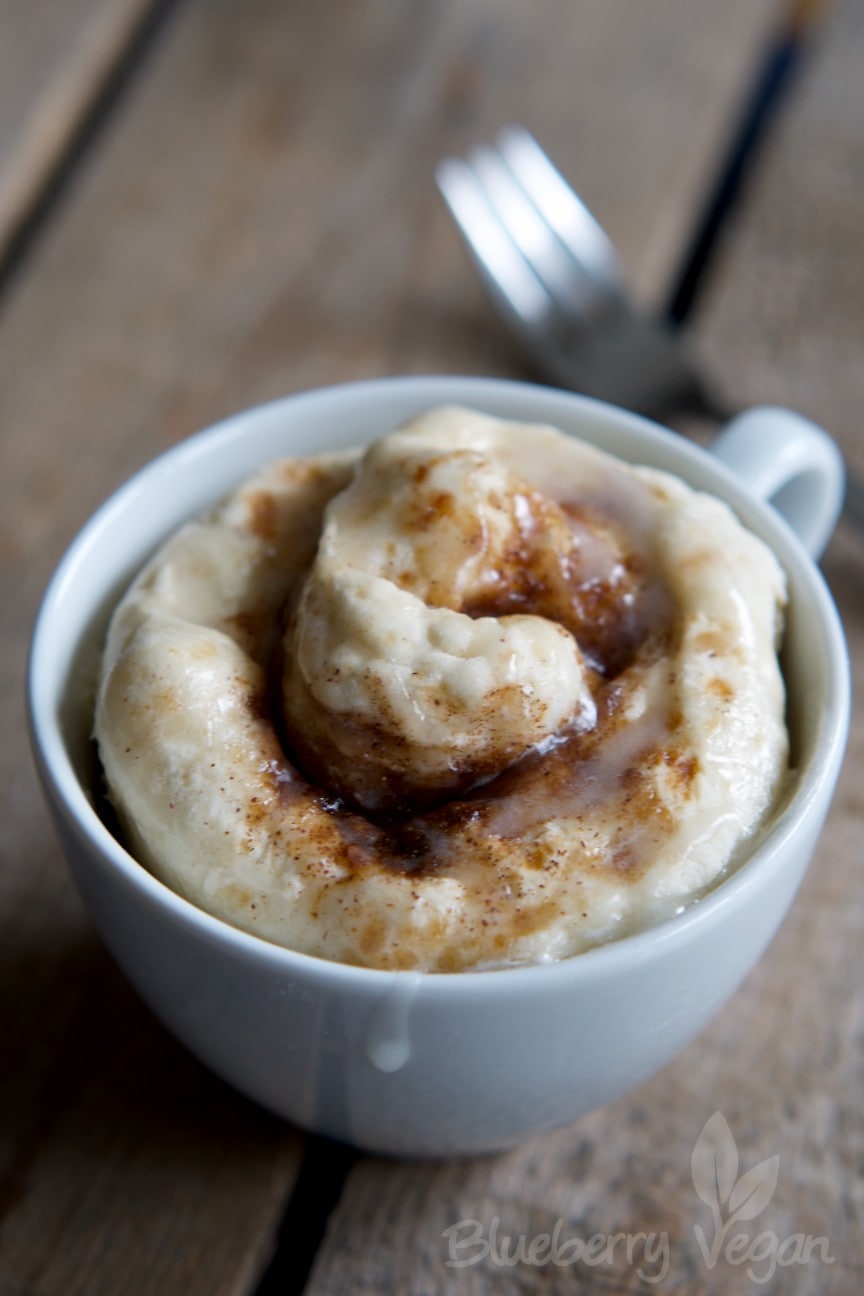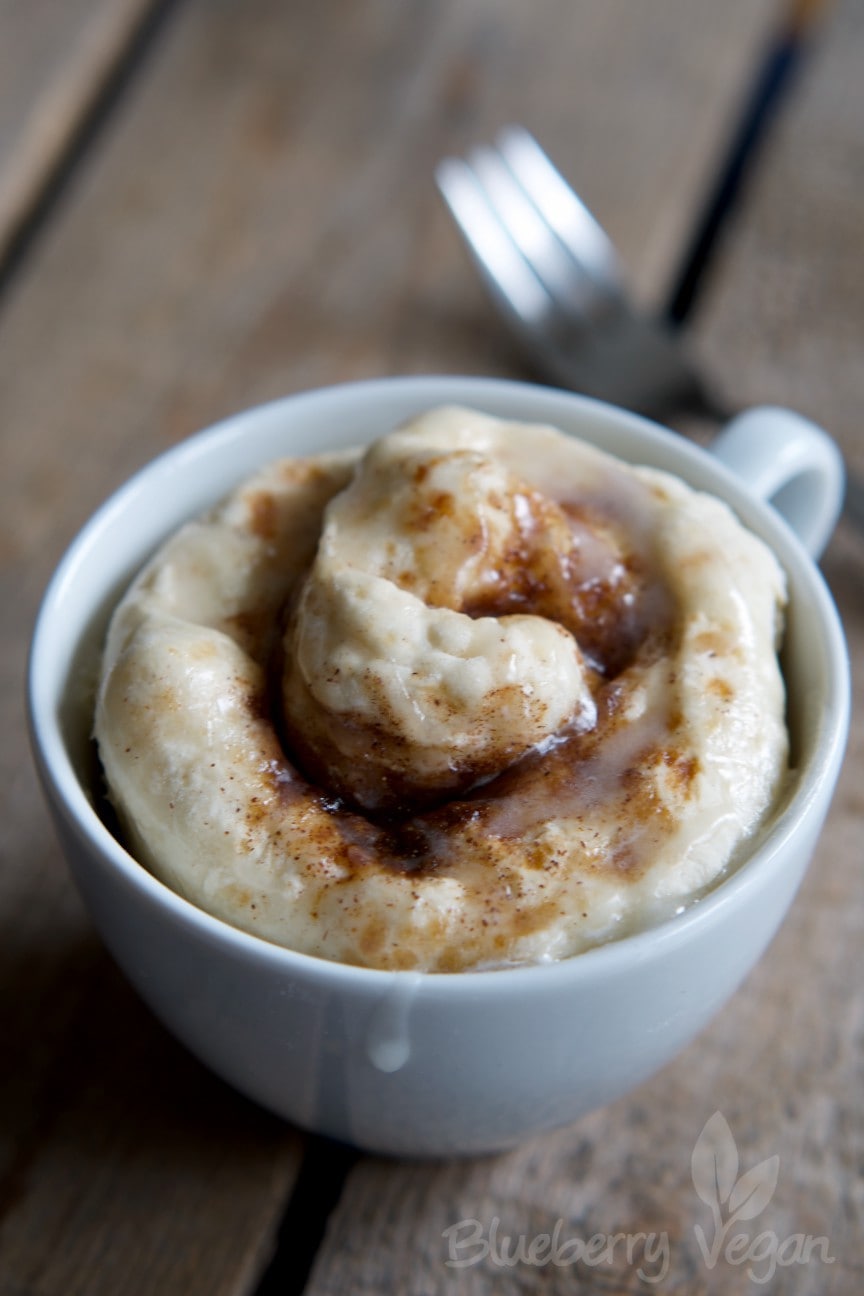 So, what are you waiting for? Try it!
Love,
Rina
Quick Cinnamon Roll in a Cup
Ergibt/Yield:
1 Cinnamon Roll
Zutaten/Ingredients
For the icing:
1 heaped tbsp powdered sugar
1/4 -1/2 tsp non-dairy milk or water


For the dough:
3 heaped tbsp white flour - spelt or wheat
1/2 tsp baking powder
3 - 5 tbsp water


For the filling:
1 tbsp coconut sugar - alternative brown sugar
1/4 tsp cinnamon
Zubereitung/Instructions
Combine all ingredients for the icing to a thick glaze. Set aside.


Stir all ingredients for the dough and knead until a soft, non-sticky dough forms. If your dough is too hard, add a few drops of water. If it is sticky, dust it with flour and knead until non-sticky. Roll on the counter to a long "sausage" and flatten with your hands.


Mix cinnamon and sugar and sprinkle on the dough. Roll up from one site and squeeze a bit. It should almost be as high as wide. Place in a coffee cup and bake in the microwave on high power for 1 - 2 minutes until the filling comes out on the top.


Drizzle the icing over the cinnamon roll and enjoy immediately.
Tipps/Notes
You better leave the cinnamon roll a bit shorter in the microwave than too long or it turns to stone.