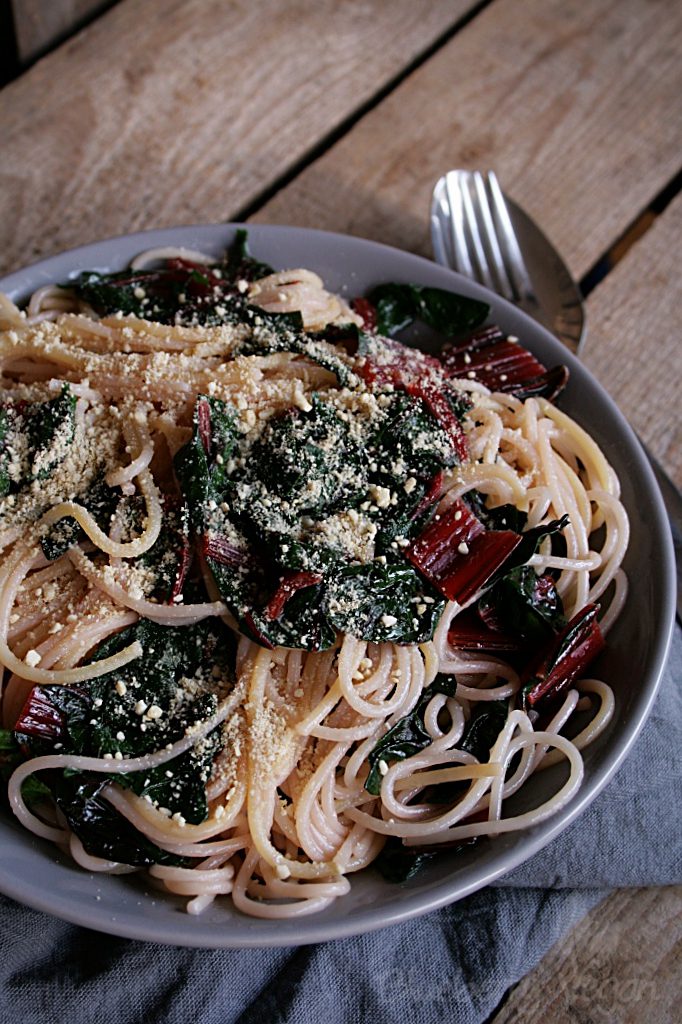 [Advertising: Affiliate Links]
I make these noodles, when I don't have much time, like on weekdays. You'll only need the time the noodles take to cook and 2 – 3 minutes more. And then your lunch or dinner is ready.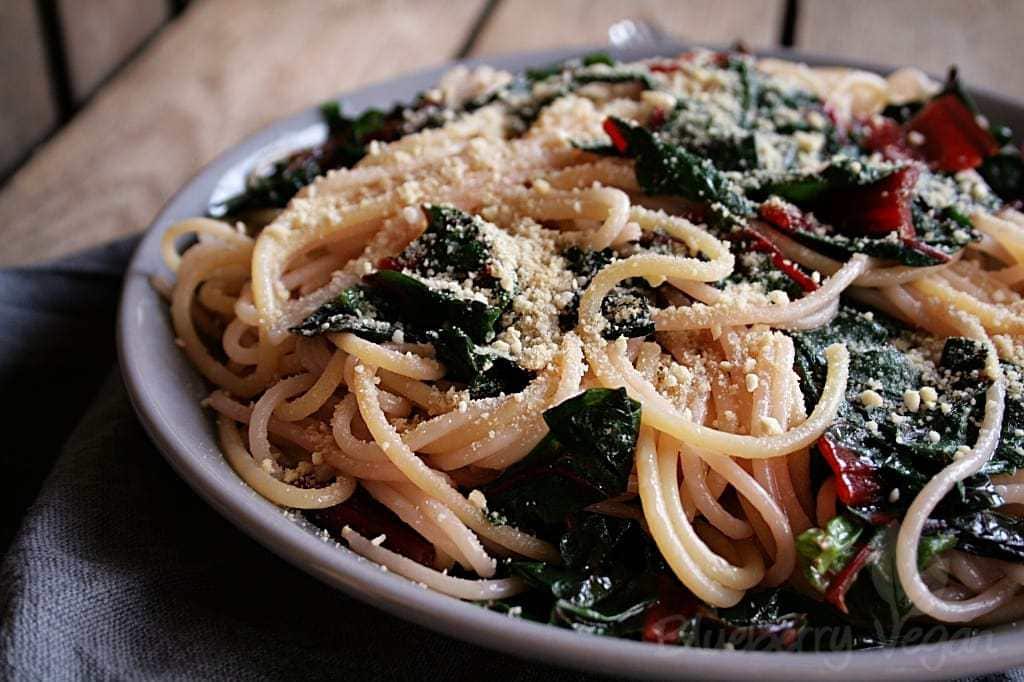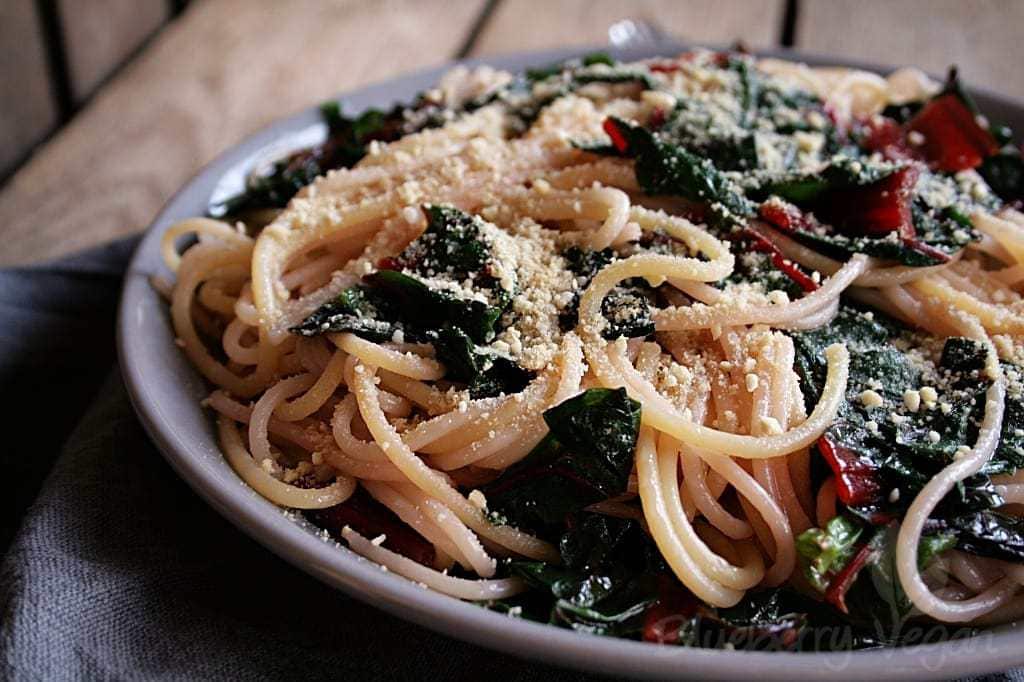 I add the chard to the spaghetti, just before they are done. This way it gets briefly blanched. Then I drain both and pour some oil over.
Perfect as a topping is this vegan parmesan. I make it with pine nuts or chashews, depending on what I am up to, nutritional yeast flakes and a pinch of salt.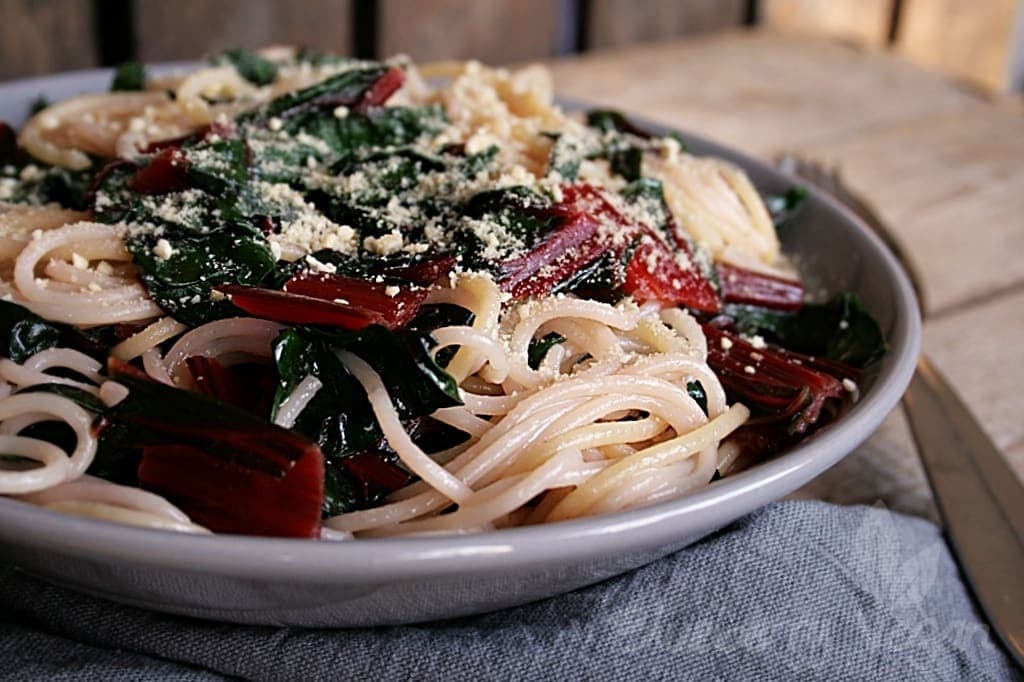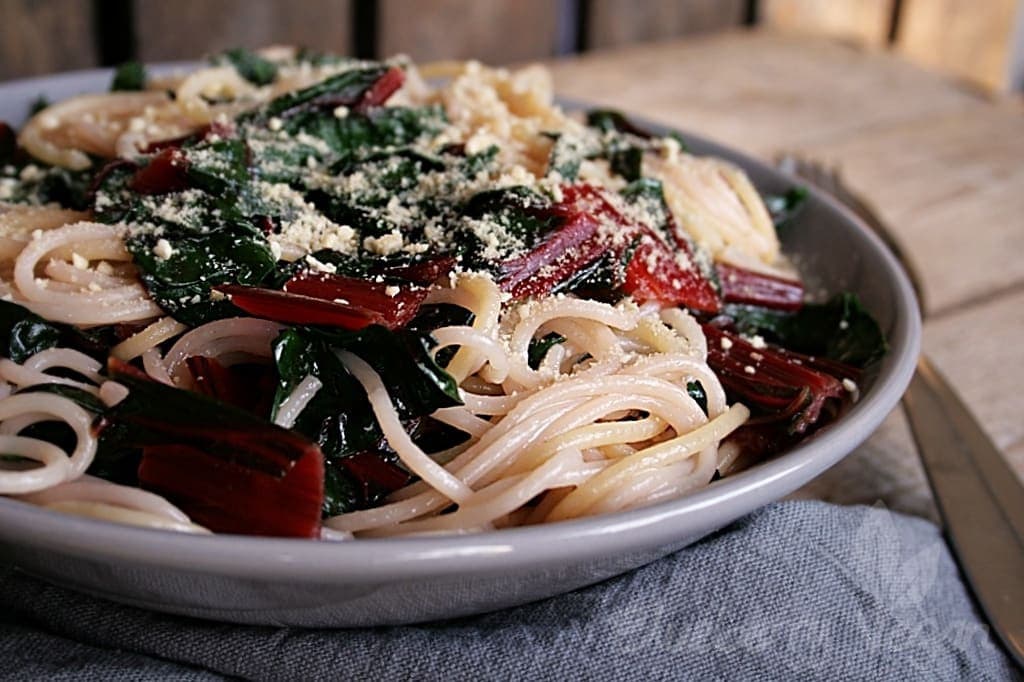 Also try this dish with bok choy or spinach instead of chard. It's great, too.
I hope you like this dish.
Love,
Rina
Quick Chard Spaghetti
Zutaten/Ingredients
For the spaghetti:
200 g (7 oz) spaghetti
1 chard plant
1 tbsp garlic oil
salt
pepper


For the vegan parmesan:
1 tbsp pine nuts or cashews
1 tbsp nutritional yeast flakes
1 pinch salt
Zubereitung/Instructions
Cook the spaghetti in salty water. Slice the chard. For the parmesan pestle all ingredients in a mortal.


Two minutes before the noodles are done, add the chard to the water and cook with. Then drain and pour over the oil. Sauté for 2 - 3 minutes then arrange on two plates.


Season the noodles with salt and pepper and sprinkle over the parmesan.
Tipps/Notes
The noodles are also great with spinach or bok choy. You can buy
nutritional yeast
online.