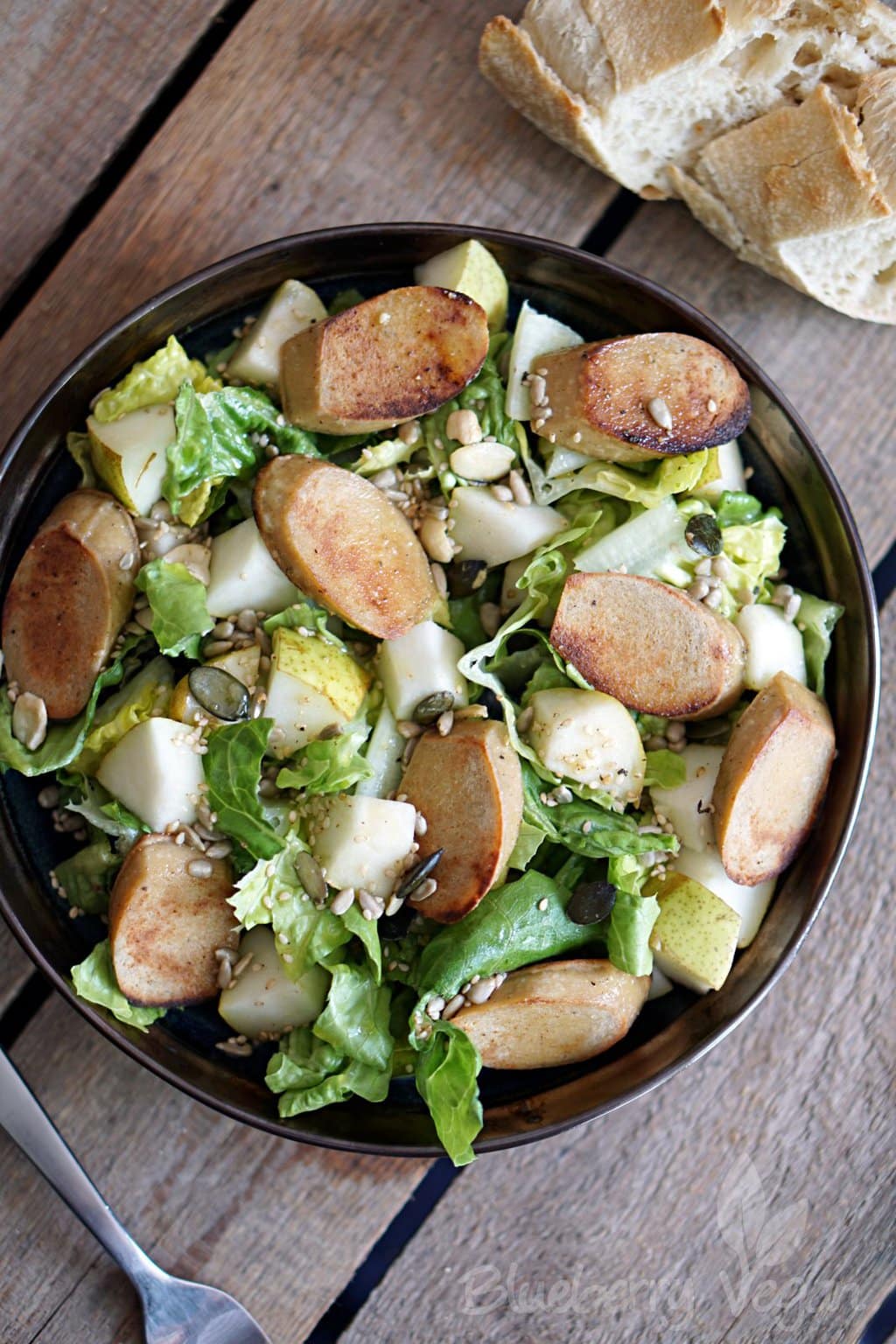 Sounds strange? It is: strangely good!
A salad made from things that had to be made into a meal or being trashed. I had four pears in my veggie box this week and four more the week before. I didn't want them all to eat as a snack, so I turned two of them into a salad.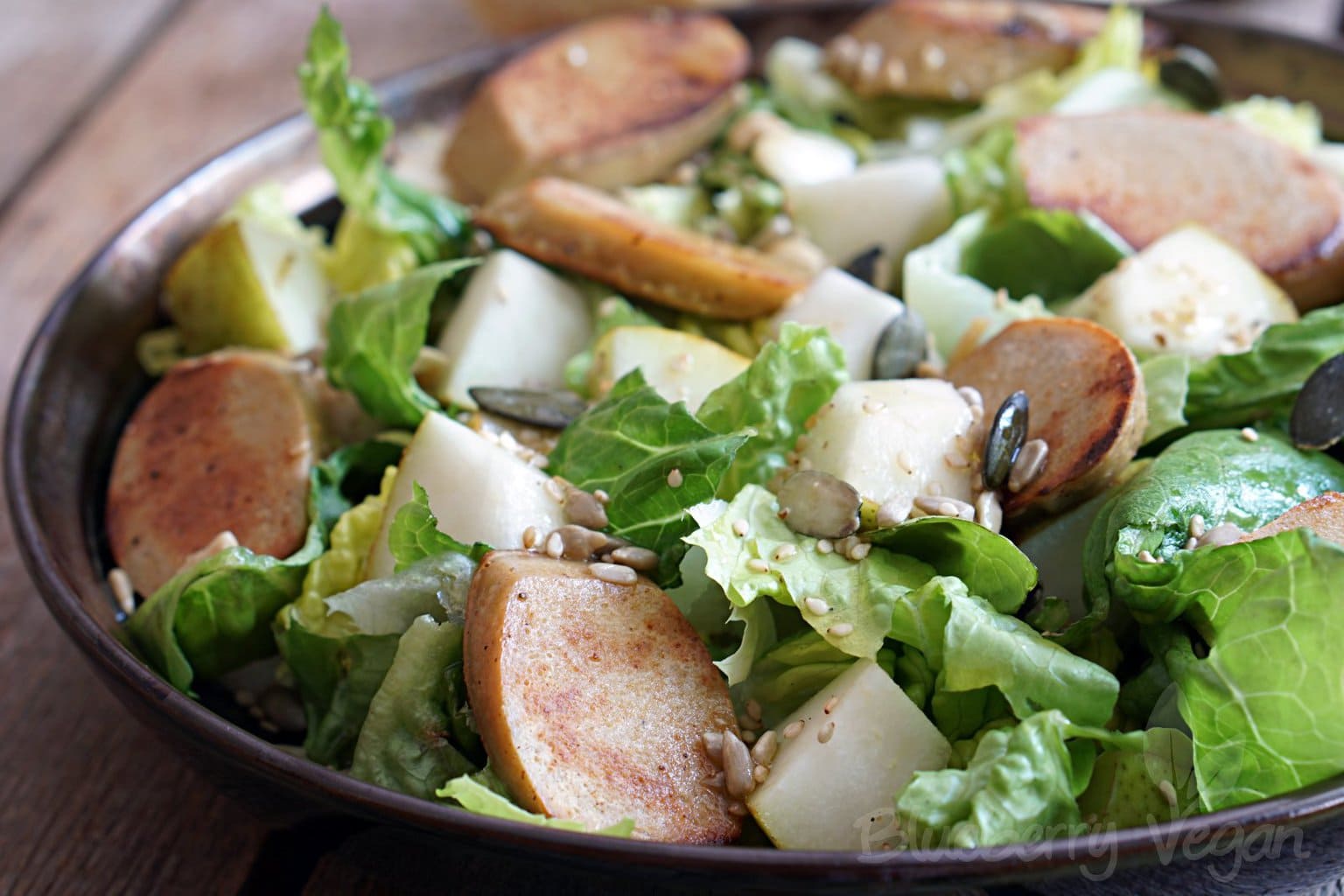 You can also add cayenne pepper to the dressing. That tastes awesome! But since my mom was eating with me today, I kept the dressing without the cayenne pepper.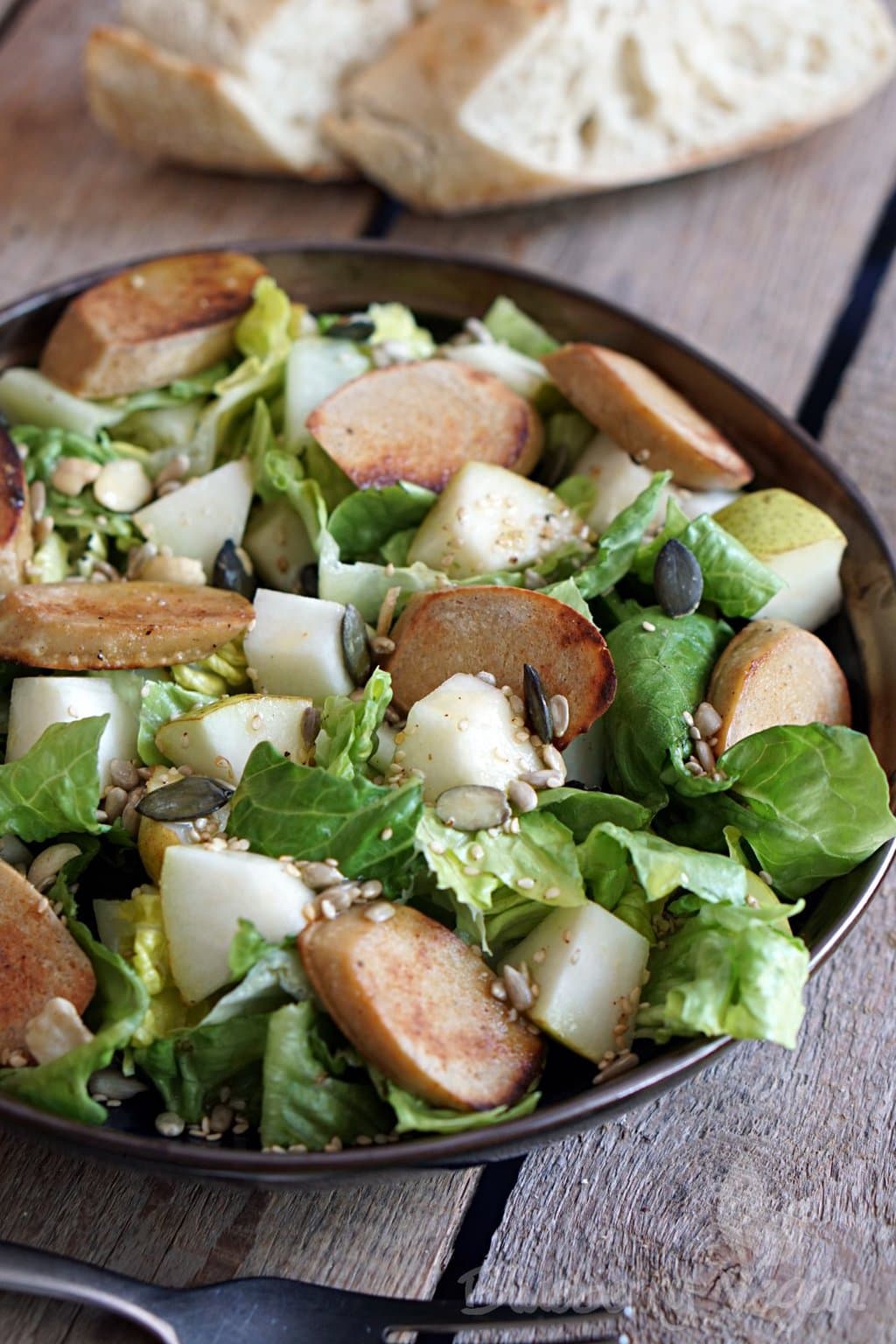 Enjoy this salad!
Love,
Rina
Salad with Pear and Bratwurst
Zutaten/Ingredients
For the salad:
1 small head romaine lettuce
2 pears
2 vegan Bratwürste
some oil for frying
2 tbsp mixed seeds - sesame, pumpkin, sunflower


For the dressing:
4 tbsp olive oil
2 tbsp vinegar
salt
pepper
cayenne pepper - to taste
Zubereitung/Instructions
Tear the lettuce into pieces and spread on two plates. Quarter the pears, de-seed and cube them. Slice the sausages diagonally.


Heat the oil in a pan and brown the sausages in it. In a second pan toast the seeds without oil. Mix all ingredients for the dressing.


Spread pear and sausages on the lettuce, add the dressing and sprinkle the seeds over. Serve the salad with fresh baguette.