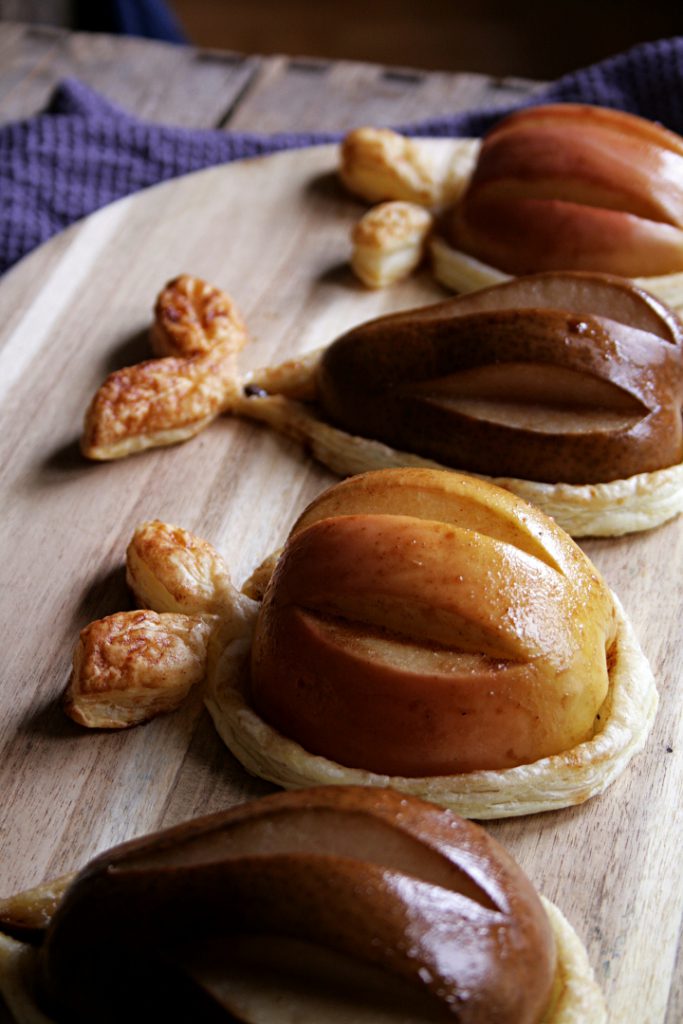 [Advertising: Affiliate Links]
When you suddenly expect company and you aren't prepared for it, these sweet fruits are perfect. You can make them in no time and they taste both warm and cold.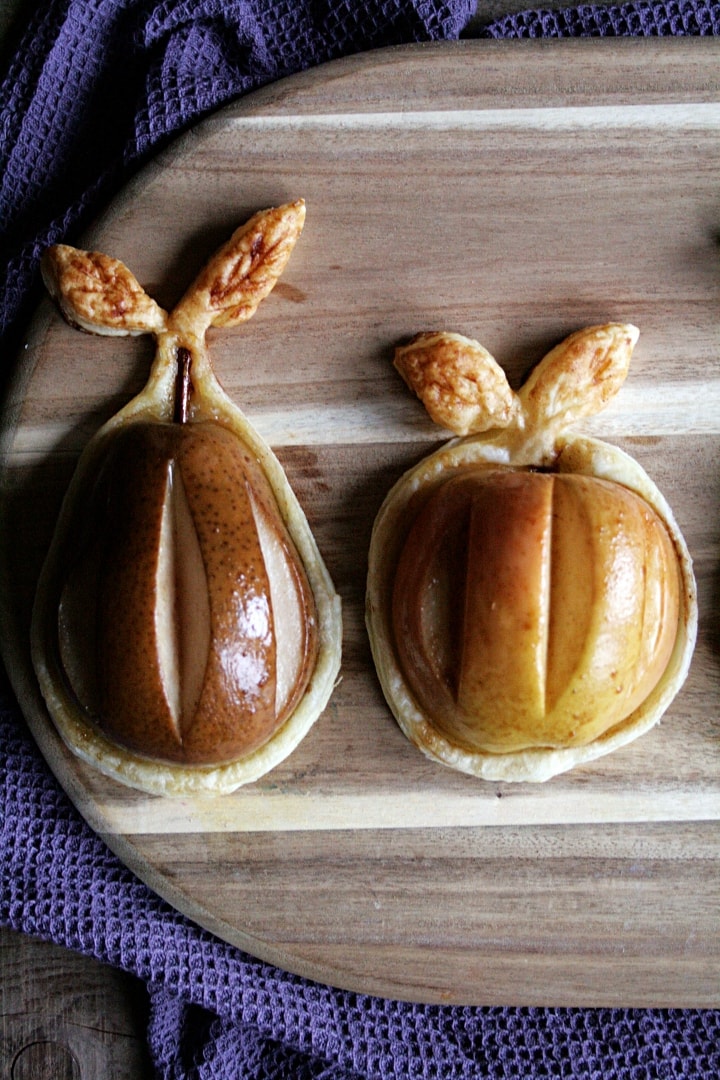 Well, you see the recipe when you look at the pictures. I just brushed the fruits and puff pastry with some melted, vegan butter with sugar and cinnamon and baked them in the oven until golden.
I love how they look, before putting them in the oven. But they taste much better, when you bake them and don't eat the raw pastry…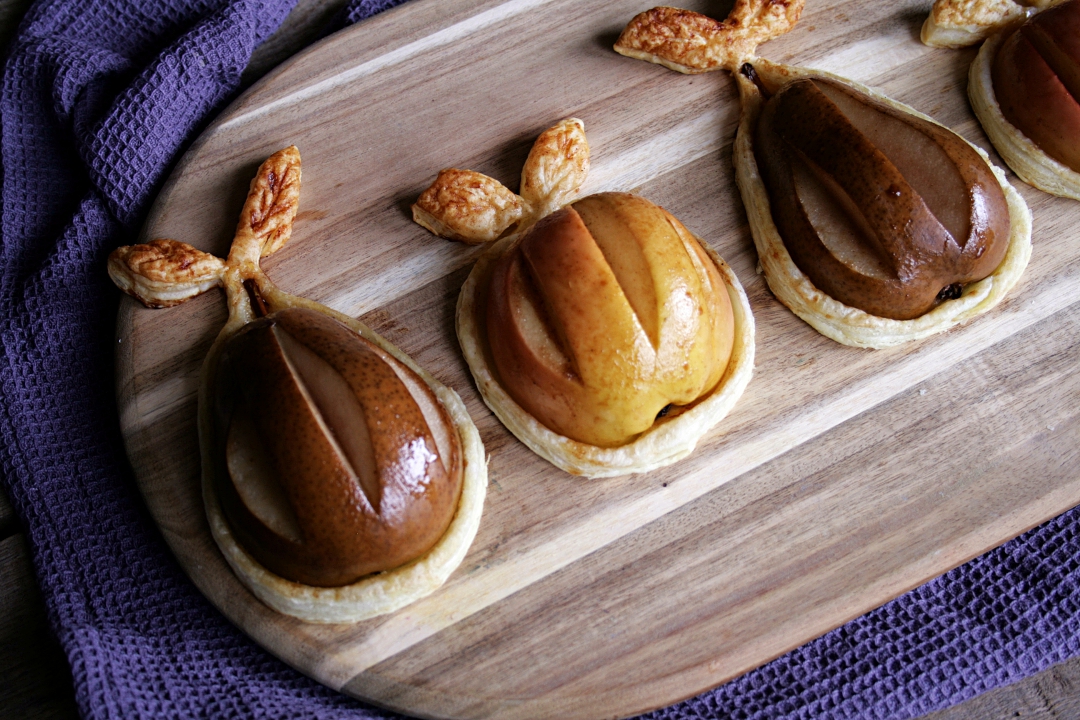 I ate two fruits right away and I had the other two for dinner with – wait for it – cheese on top. It was sooo good! I just added a slice of vegan cheese on top of the fruits and baked them again on medium heat until the cheese melted.
Have fun baking these sweeties and enjoy them!
Love,
Rina
Puff Pastry Fruits
Zutaten/Ingredients
1 apple
1 pear
1/2 pk. vegan puff pastry
1 tsp vegan butter
1 tsp (coconut)sugar
1/8 tsp cinnamon
Zubereitung/Instructions
Heat the oven to 180° C (360° F). Place the puff pastry on a lined baking tray.


Halve the apple and the pear and remove the core. Cut out three wedges from each fruit half and place them on the puff pastry. Use a knife or a pastry wheel und cut around the fruit, leave a margin and two leaves on top.


Melt the butter and mix with sugar and cinnamon. Brush on the fruit and pastry. Bake in the oven for about 20 minutes until the pastry turns brown.


Serve the puff pastry fruits warm or cold.