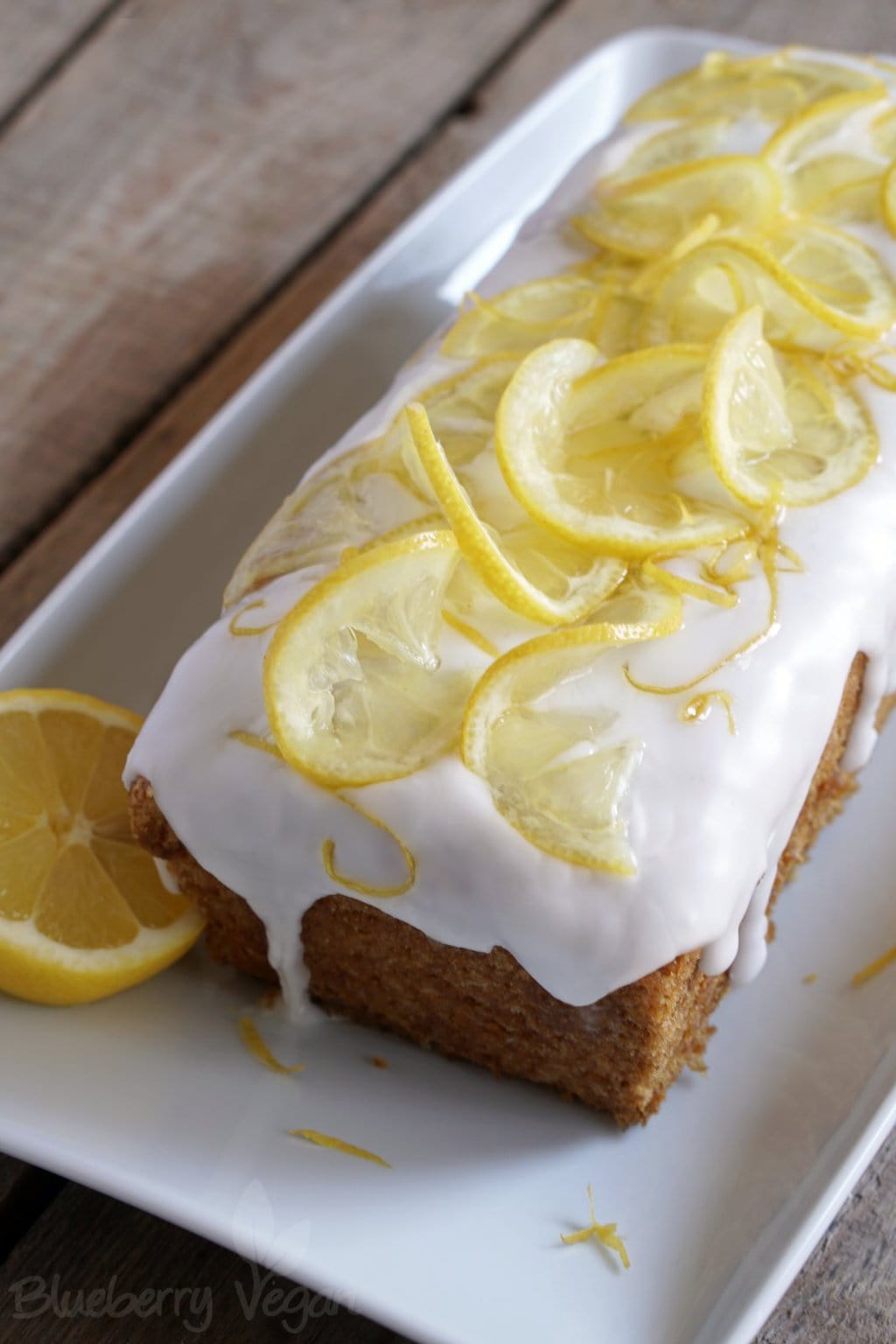 [Advertising: Affiliate Links]
There's a thing with vegan lemon cake… Without eggs and with the acid of the lemon juice the raising agents tend to "go off" before baking, leaving the cake dense or collapse while cooling.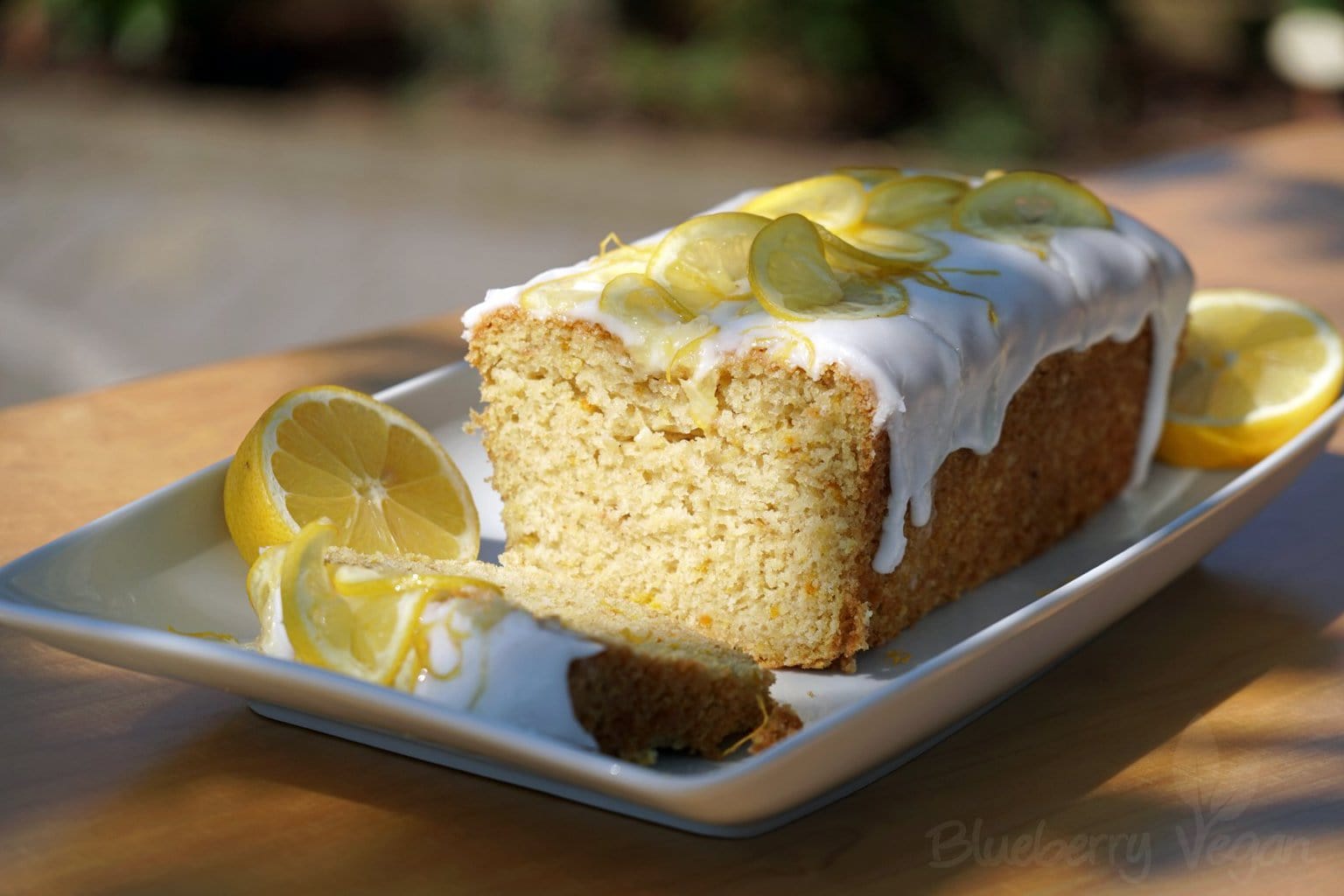 You might want to use lemon flavoring, which makes your cake lemony, but doesn't affect the texture. But hey, where is the challenge in that? I added some ground flax seeds to give this batter more stability. This way it turns out fluffy and juicy at the same time.
I cut the cake in my brother-in-law's garden, by the way. We celebrated my nephew's first birthday today. He got a mini birthday lemon cake for himself.
Well, what about you now? Are you going to accept the challenge and try this cake? Have fun baking!
Love,
Rina
You want to make more cakes? Take a look at those: strawberry cake, apple pie, chocolate dark beer cake, fruit streusel cake, chocolate orange cake, vegan cream cheese cake und chocolate cake for chocoholics.

Juicy Lemon Cake
Zutaten/Ingredients
For the batter:
2 tbsp golden flaxseed, ground
6 tbsp water
2 small organic lemons
200 ml (3/4 cup plus 2 tbsp) soy milk
100 ml (1/2 cup minus 2 tbsp) neutral-tasting oil
300 g (10.6 oz) flour
2 tbsp corn starch
180 - 200 g (6.3 - 7 oz) sugar
2 tsp baking powder
1 tsp baking soda
1/2 tsp salt


For the icing and decoration:
2 lemons, maybe also 1 lime
250 g (8.8 oz) powdered sugar
Zubereitung/Instructions
Preheat the oven to 180° C (360° F) and grease a loaf pan (25 cm - 10 in).


For the batter rub off the lemon peel and press the lemons. Mix the soy milk and lemon juice and let curdle. Mix ground flaxseed with water and let jelly.


Combine the dry ingredients, including the lemon peel, in a bowl. Mix the wet ingredients and pour over the dry ones. Briefly mix with a spatula until only little lumps are left. Don't overmix!


Pour the batter in the loaf pan and bake in the oven for about 35 - 40 minutes until golden-brown. Leave in the pan for another 10 minutes, then remove the pan and let cool completely on a cooling rack.


For the icing and decoration zest one lemon and juice it. Finely slice the other lemon (with a mandoline) and pat-dry with a kitchen paper towel. If you want to add some green to your cake add one lime. Mix powdered sugar and some water and lemon juice to make the icing. It should be really thick, not to run down the cake. Decorate the cake with lemon slices and zest.