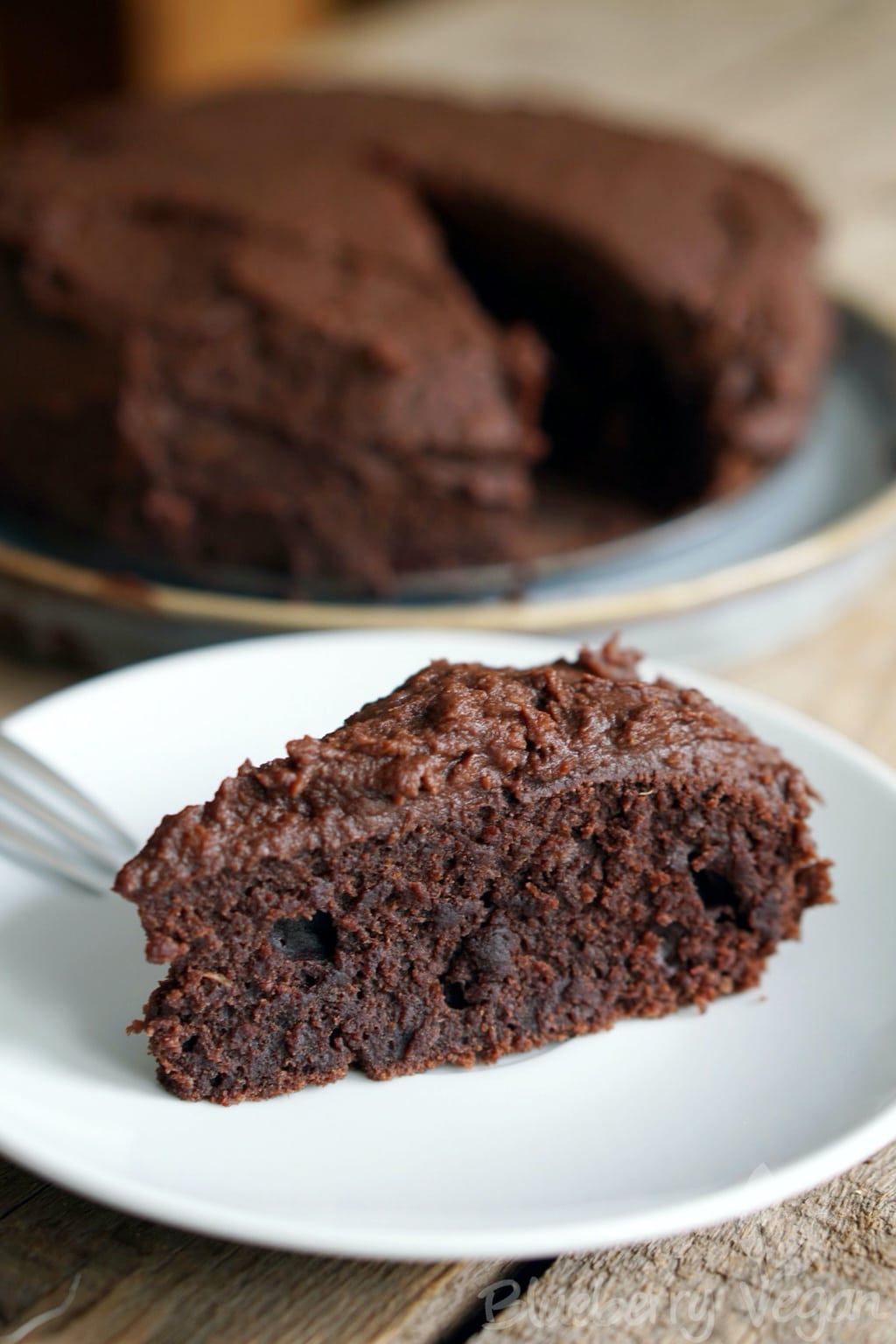 Watch out, chocolate bomb coming in! I had two sweet potatoes sitting in my kitchen, which I had to turn into something. I was thinking of something sweet…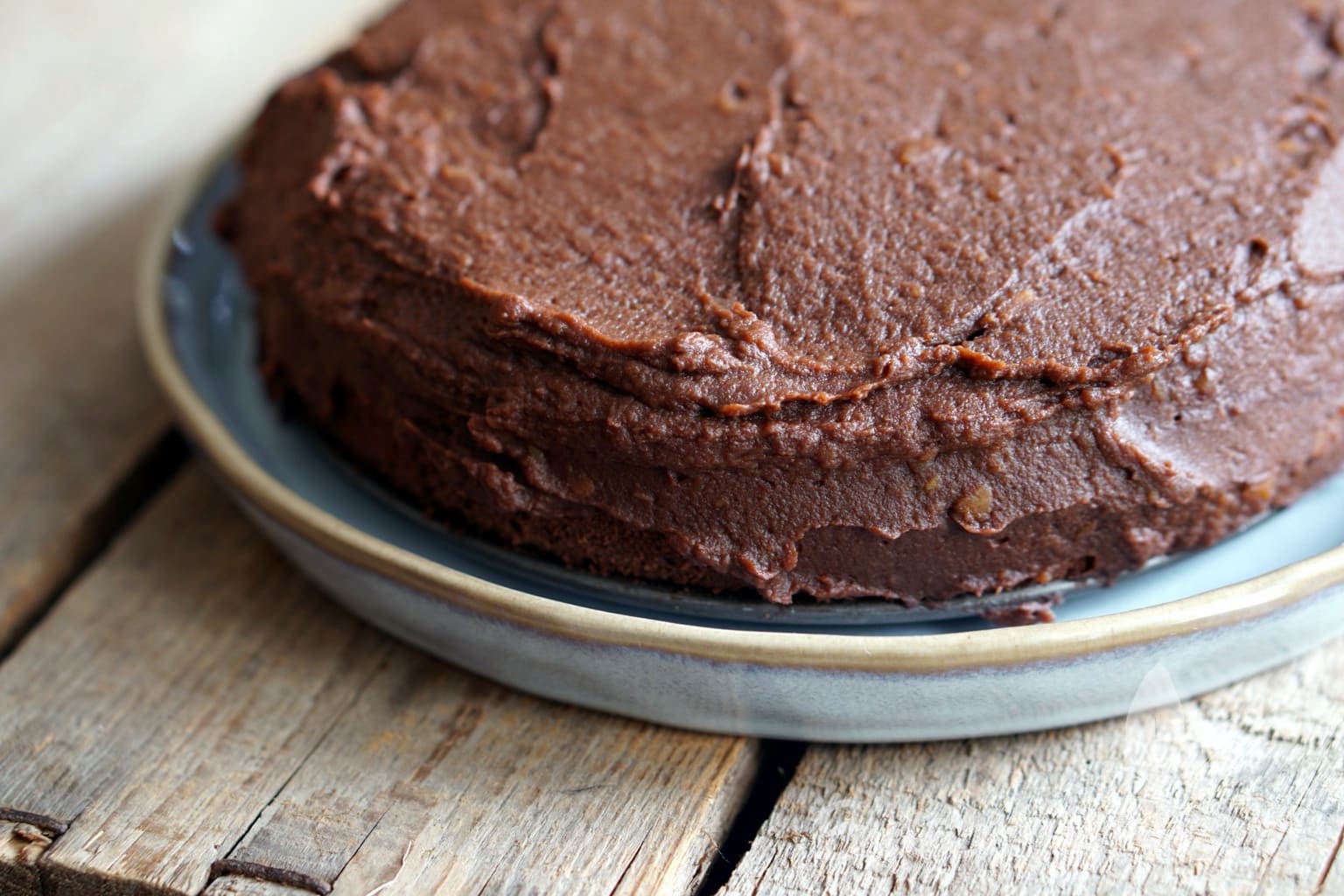 If you like sweet potatoes, you'll love this chocolate cake. If you do not like them at all, you should keep away from this cake, because you'll definitely taste the sweet potatoes here!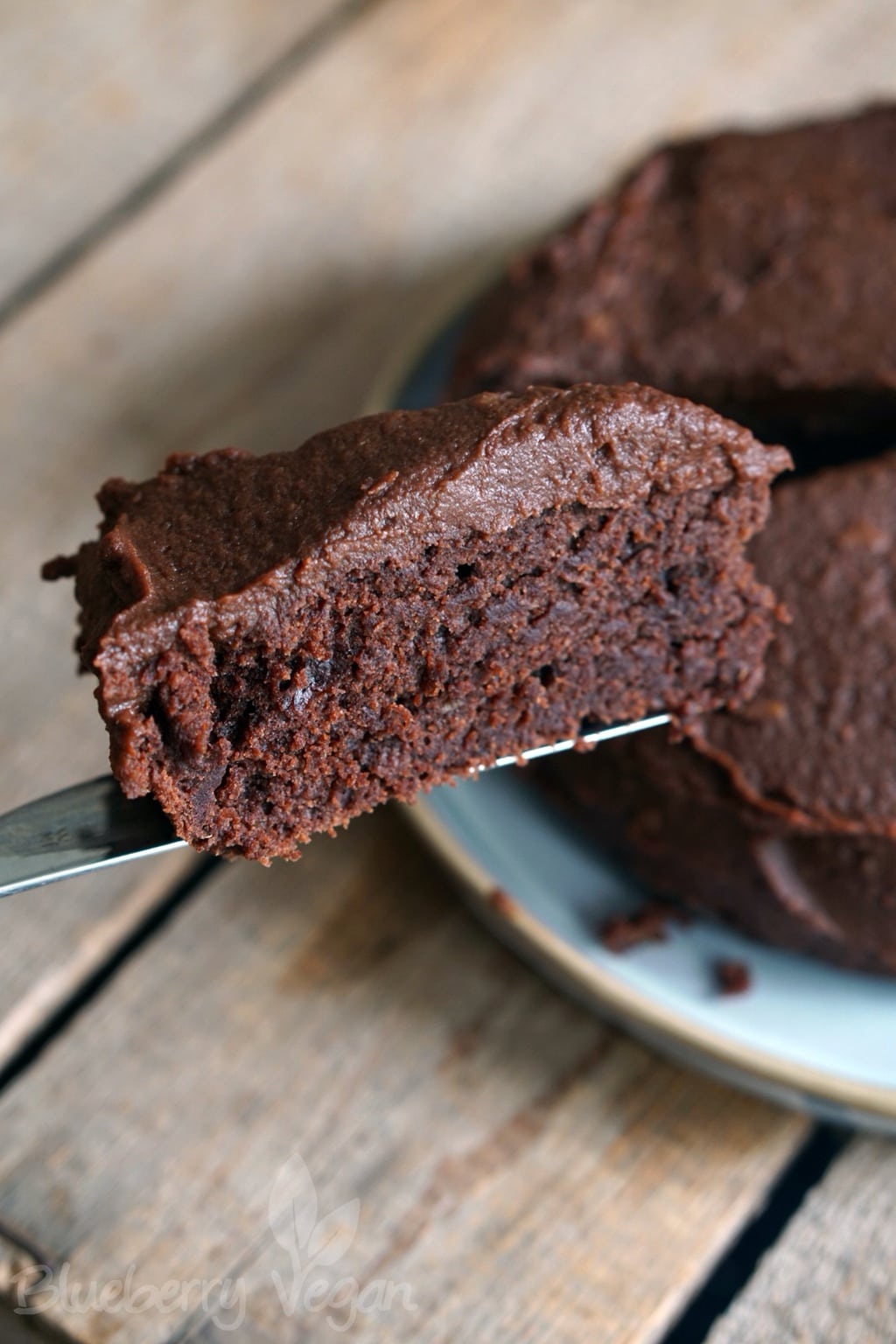 Don't be cheap on the maple syrup in the frosting. You'll need some to make it sweet and delicious!
Have fun baking your cake and enjoy it!
Love,
Rina
Sweet Potato Chocolate Cake
Zutaten/Ingredients
For the cake:
130 g (4.6 oz) sweet potato purée
150 g (5.3 oz) soy milk
40 g (1.4 oz) neutral-tasting oil
70 g (2.5 oz) sugar
25 g (0.9 oz) cocoa powder
50 g (1.8 oz) flour
1 tsp baking powder
1/2 tsp baking soda


For the frosting:
50 g (1.8 oz) sweet potato purée
1 - 2 tbsp cocoa powder
vanilla extract or ground vanilla
maple syrup to taste
Zubereitung/Instructions
Preheat the oven to 180 ° C (360° F) and grease a springform pan (20 cm - 8 in).


Weigh sweet potato purée, soy milk, oil and sugar in a bowl and mix thoroughly with a whisk. Then weigh the remaining ingredients in the bowl and stir until smooth with a spatula.


Pour the batter in the springform pan, smooth it out and bake for about 30 - 35 minutes until a pierced wooden stick comes out clean. Allow to cool for 10 minutes in the springform pan. Then remove and allow to cool completely on a cooling rack.


For the frosting mix sweet potato purée with cocoa powder and vanilla and season to taste with maple syrup, using more or less maple syrup depending on the desired sweetness. Spread the frosting on the cake and serve.