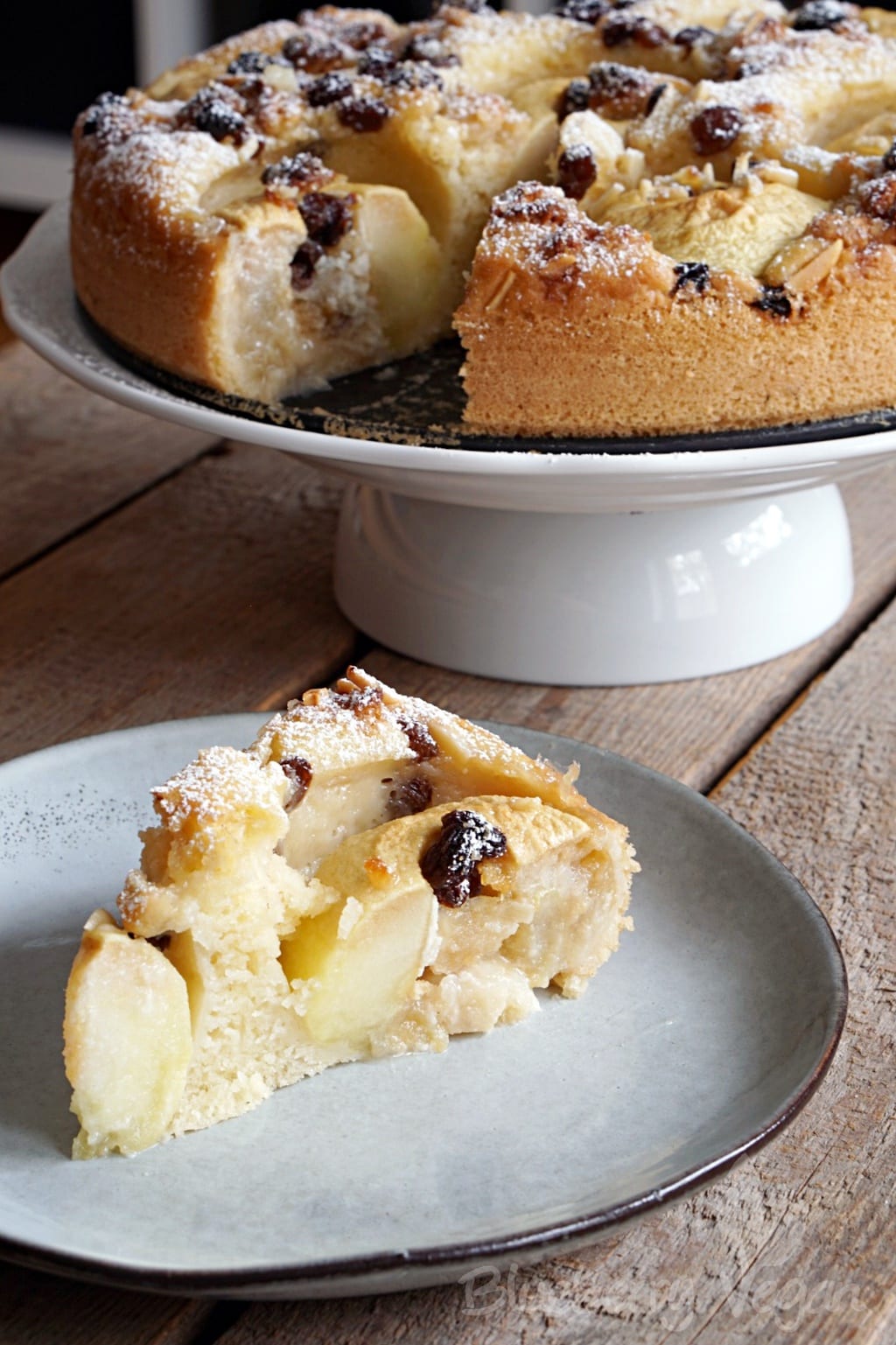 Baked apple cake has always been in my family since I was a child. We liked it so much that it was a regular treat on our coffee table. Last week, I remembered it again and decided to bake a vegan baked apple cake.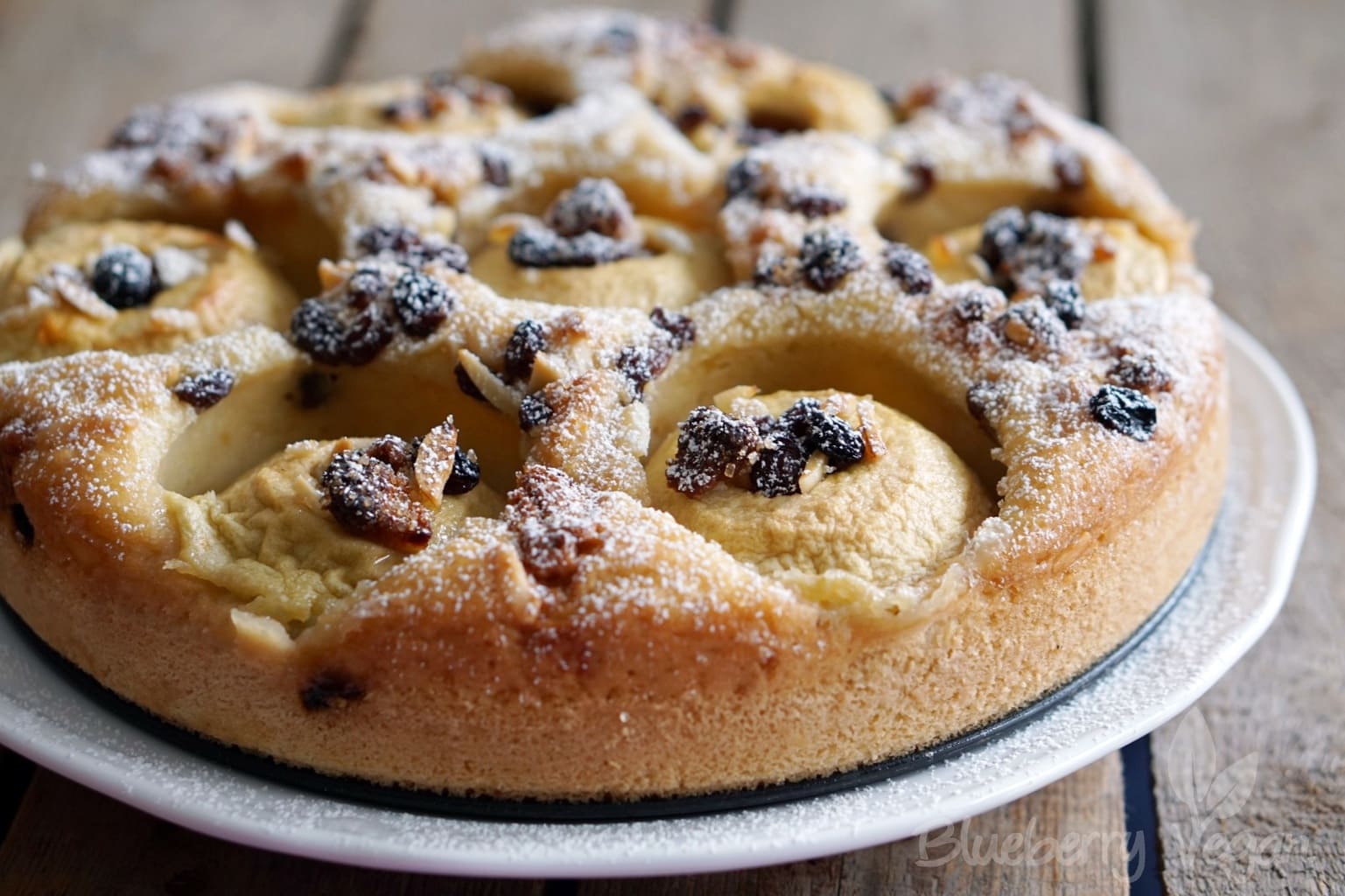 For the filling, it is best to use soft-boiled apples, such as Boskoop, to make it especially delicious.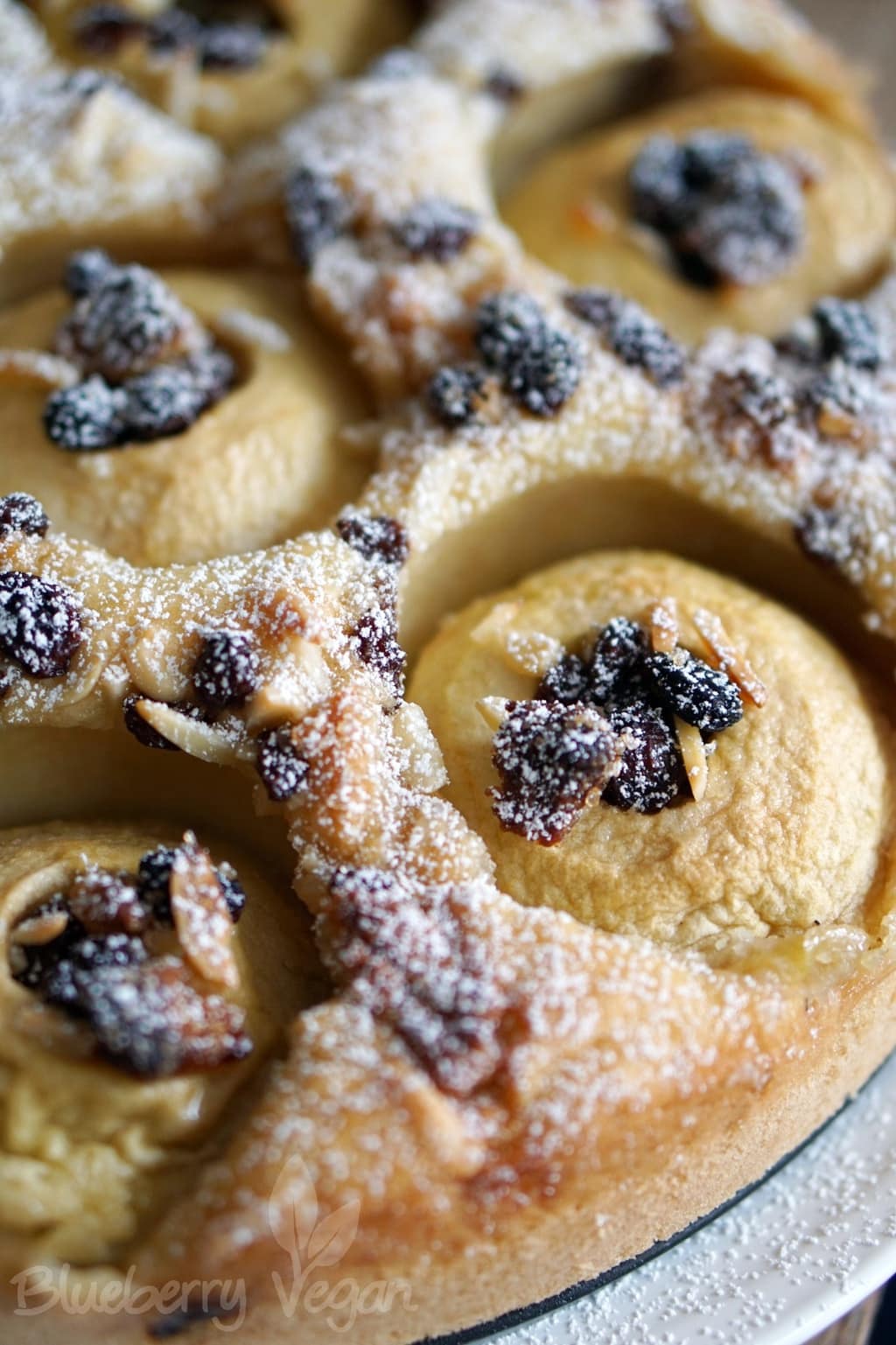 Of course you can also add cinnamon to the batter or the filling to make it even more festive. Since I eat apples very often in conjunction with cinnamon, I have omitted it this time.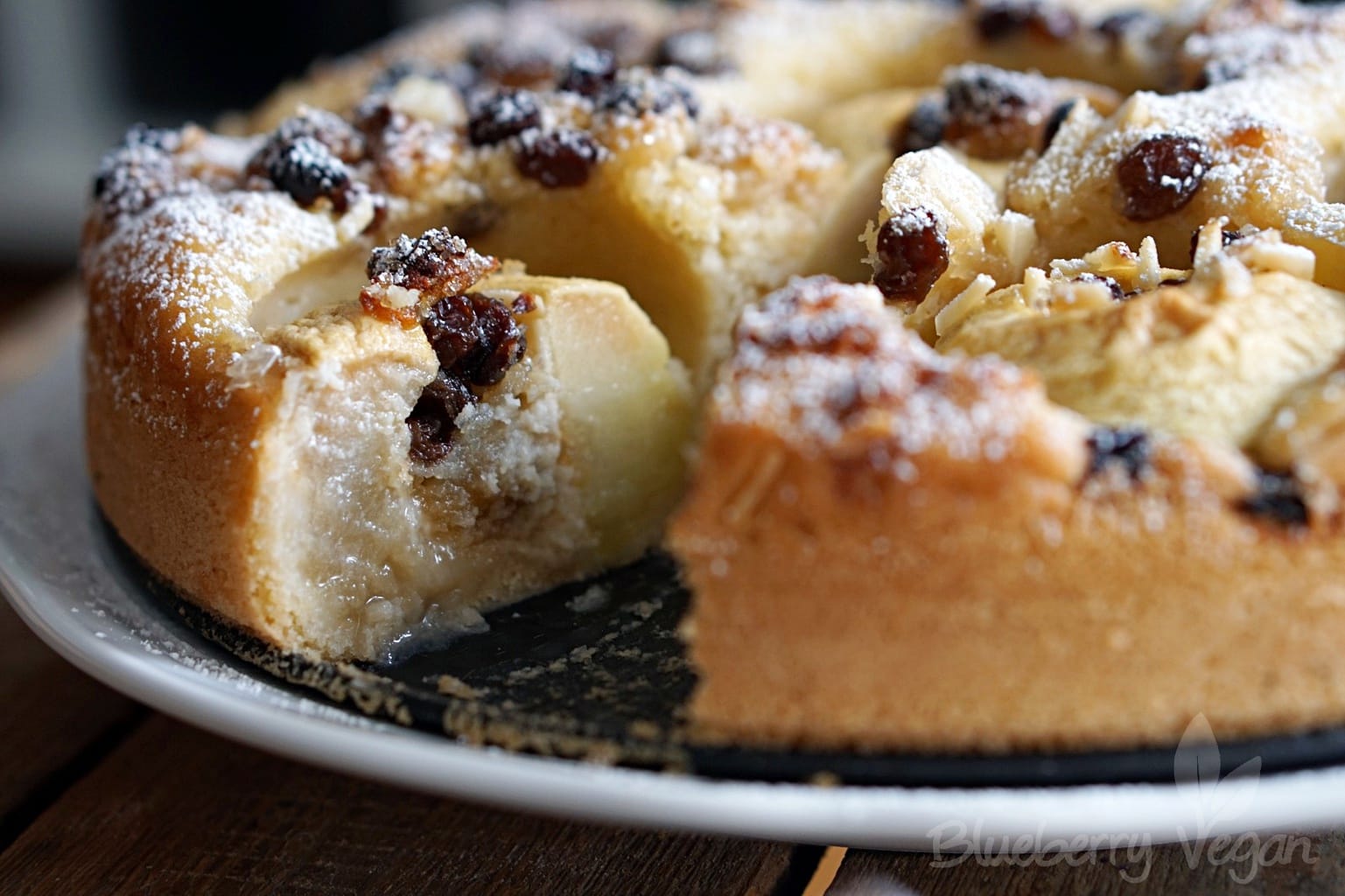 If you press the apples into the batter, do not be surprised. It will seem to you that the batter might not be enough. But it rises wonderfully and encloses the apples while baking.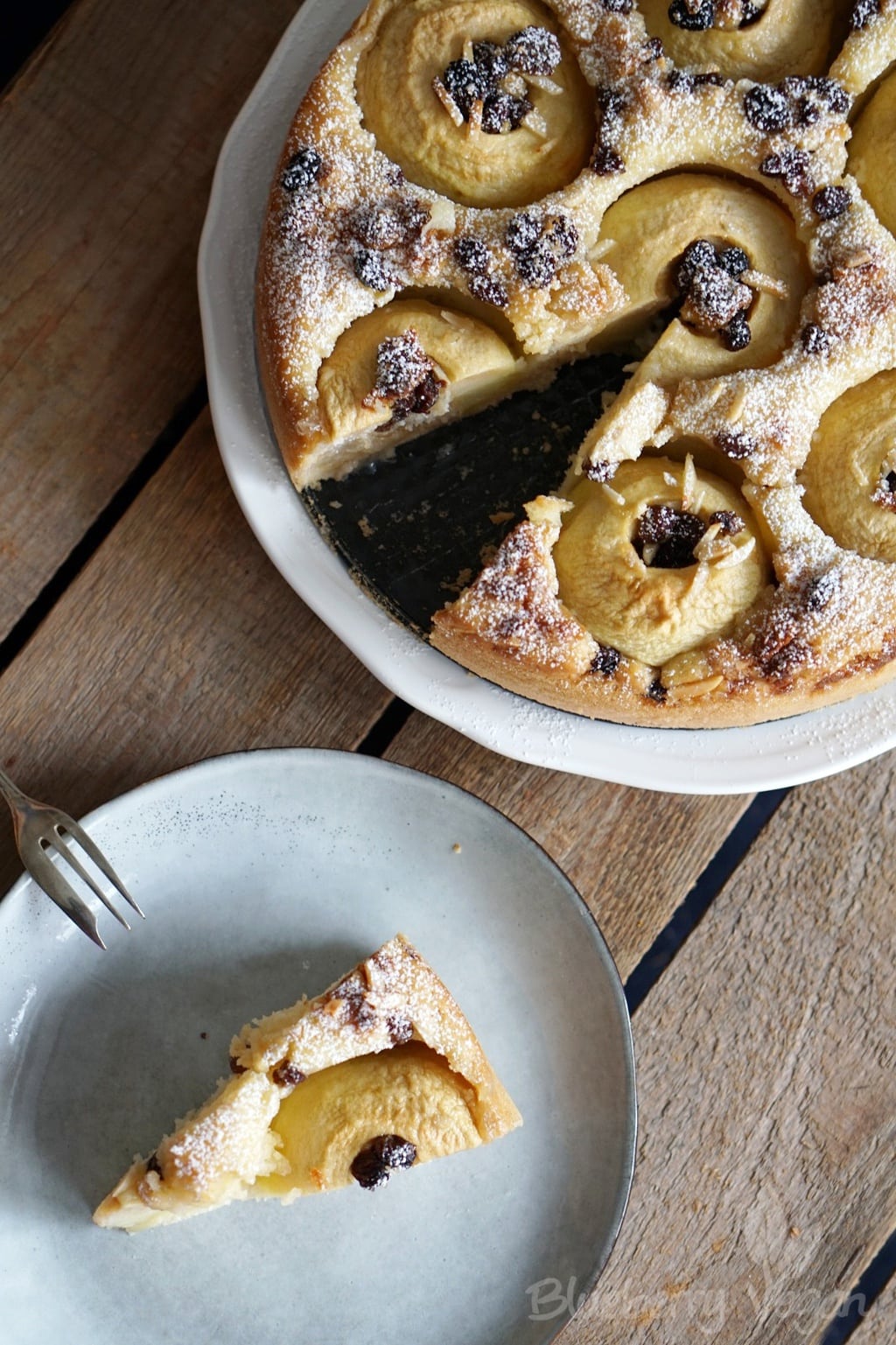 I wish you a lot of fun baking and feasting!
Love,
Rina
Juicy Baked Apple Cake
Zutaten/Ingredients
For the batter:
250 g (8.8 oz) flour
150 g (5.3 oz) sugar
1/2 pk. baking powder - about 2 tsp
1/2 lemon
100 g (3.5 oz) soya yoghurt
75 g (2.6 oz) vegan butter, molten
1 tsp vanilla extract
180 ml (3/4 cup) sparkling water


For the stuffing:
7 fist-sized apples - Boskoop
100 g (3.5 oz) marzipan
50 g (1.8 oz) raisins
2 tbsp almond sticks
2 tbsp brown sugar


Also:
lemon juice
powdered sugar
Zubereitung/Instructions
Preheat the oven to 180 °C (360 °F). Grease a springform pan (26 cm - 10 in). Peel the apples and remove the core. Rub with lemon juice so they do not turn brown.


For the stuffing chop the marzipan and combine with raisins, almonds and brown sugar. Fill the apples with it and set the rest of the stuffing aside.


For the dough, mix flour with sugar and baking powder, zest the lemon and squeeze out the juice, adding both to the batter along with soya yoghurt, vegan butter, vanilla extract and sparkling water. Mix briefly with a whisk until only a few small lumps are left and pour into the springform pan.


Press the apples into the dough and sprinkle the rest of the filling over the whole cake. Bake in the oven in the lower third for 60 minutes. If necessary cover for the last minutes, so that nothing burns.


Allow the cake to cool and dust with icing sugar as you like.