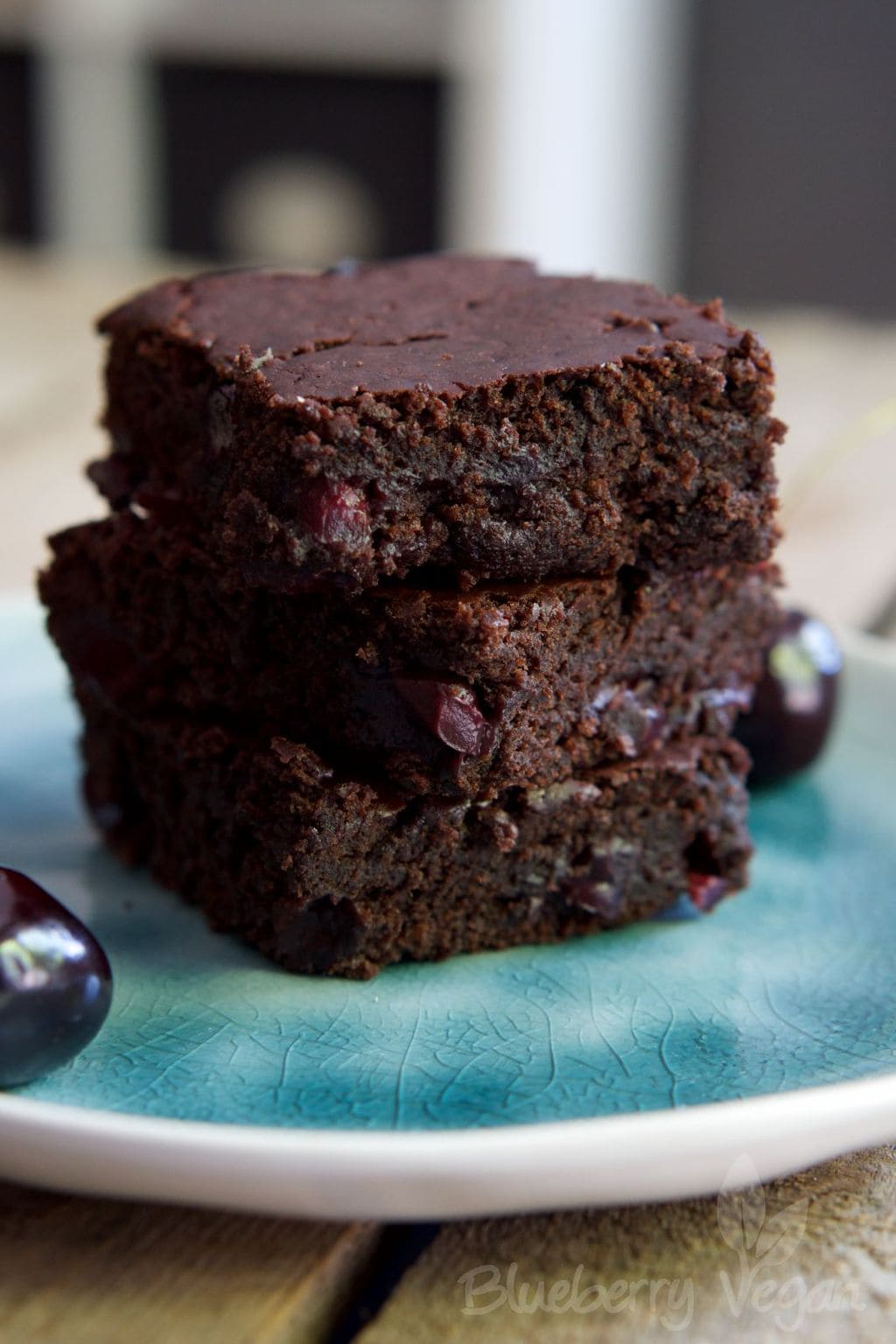 [Advertising: Affiliate Links]
When it comes to all things with chocolate, you don't have to ask me twice. If there is fruit involved, too, there is no holding back. So I turned on the oven this weekend and created something fruity and chocolaty. I often read about "fluffy" brownies – excuse me? Brownies are rich, moist, thick, juicy and heavy, never fluffy! So this is a recipe for moist and rich brownies.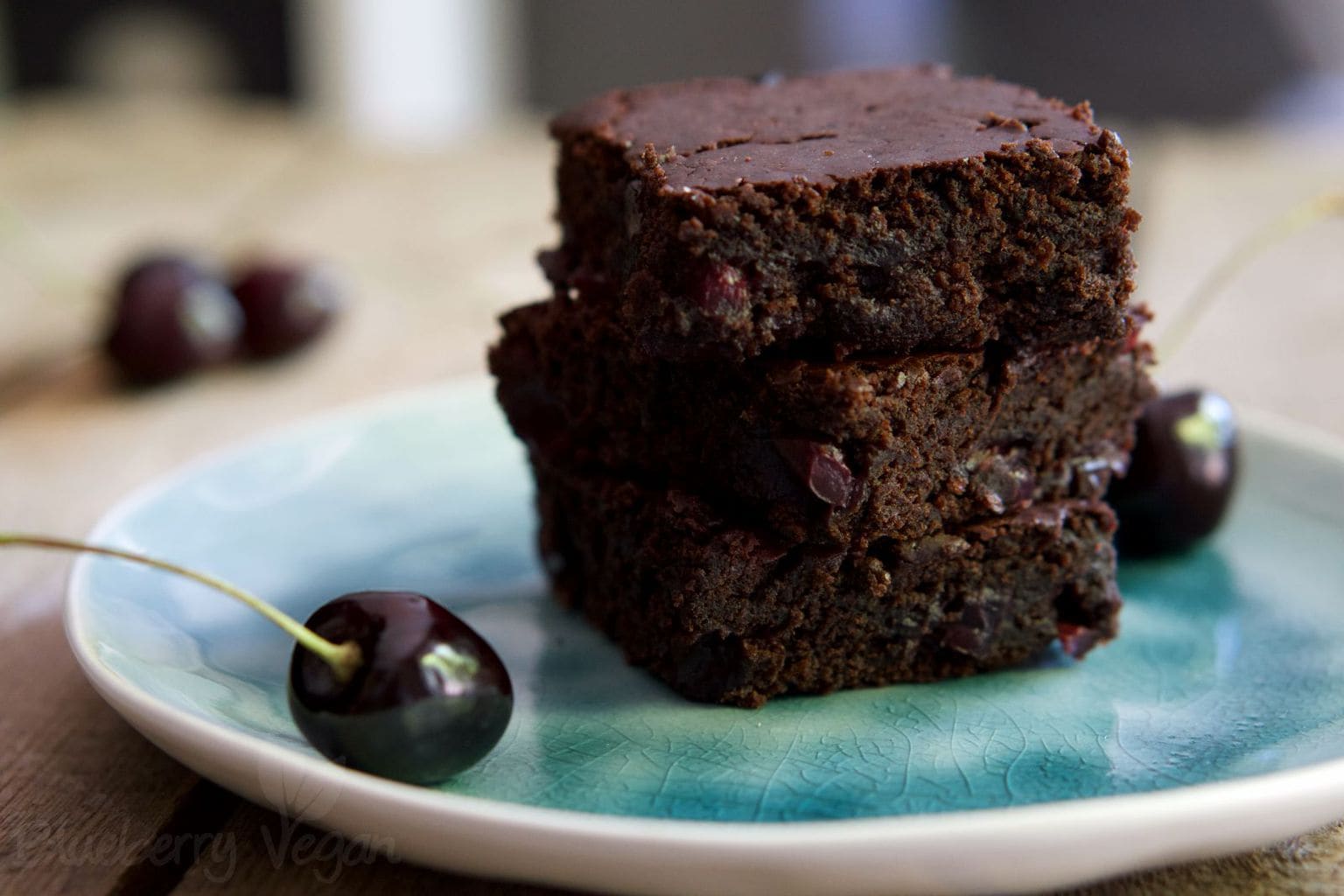 I have already posted the recipe for my chocolate orange cake and you maybe have also tried my chocolate pear muffins. And today I add this recipe to my fruit and chocolate collection.
If you like it very sweet, you might want to add some more sugar to the batter or glaze the brownies. The glaze that I made for my zucchini brownies is perfect for these brownies, too!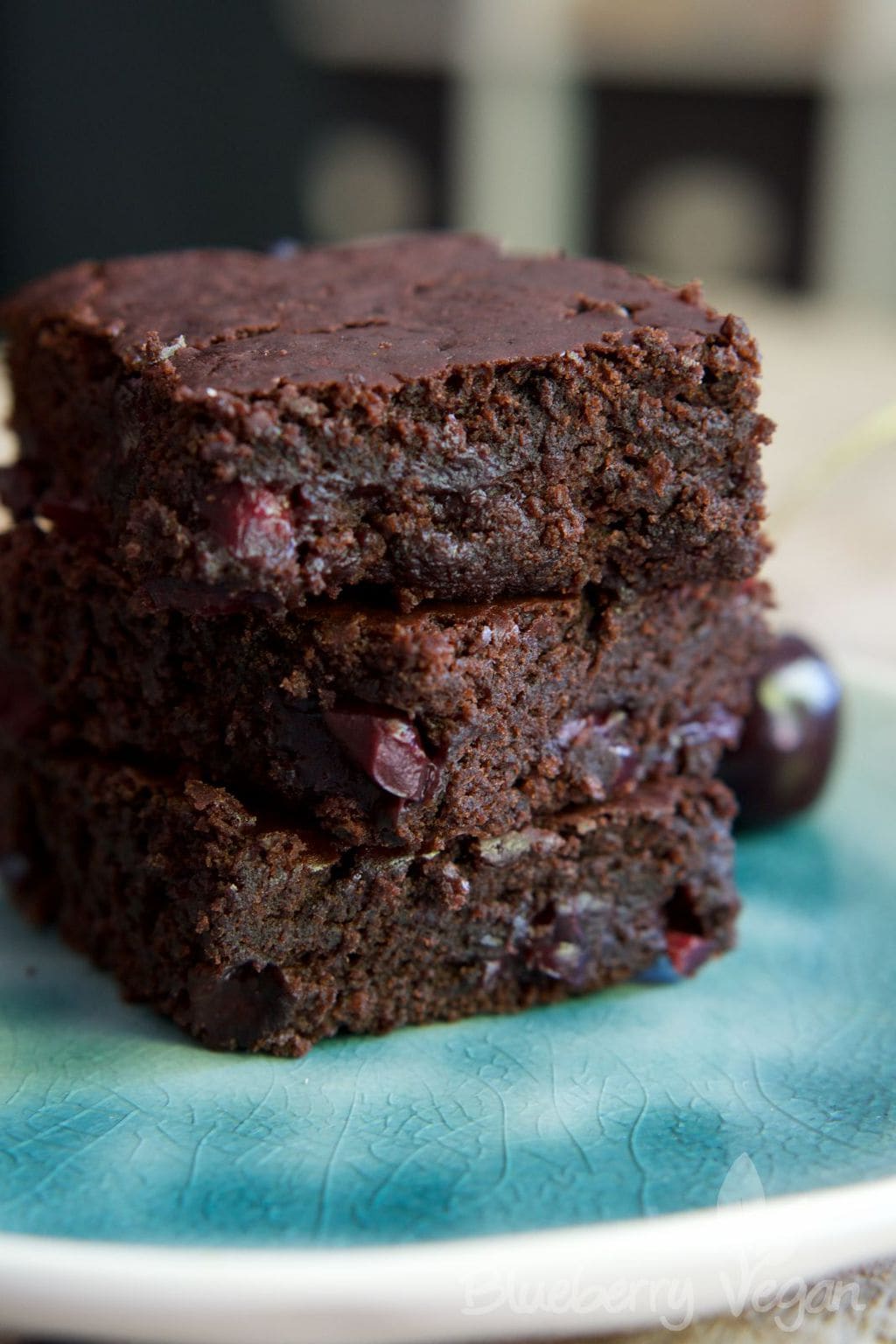 I wish you much fun baking these brownies and hope you enjoy them!
Love,
Rina
Juicy Cherry Brownies
Zutaten/Ingredients
1 tbsp flaxseed, ground
3 tbsp water
160 ml (2/3 cup) soy milk
1 tsp apple cider vinegar
3 tbsp neutral-tasting oil
1 tsp vanilla extract
120 g (4.2 oz) flour
30 g (1.1 oz) cocoa powder
100 g (3.5 oz) sugar
1 1/2 tsp baking powder
1/4 tsp salt
12 cherries
50 g (1.8 oz) dark chocolate
Zubereitung/Instructions
Preheat the oven to 180° C (360° F), grease a small baking dish (about 20 x 15 cm - 8 x 6 in). Combine flaxseed and water and let jelly. Mix soy milk and apple cider vinegar and let curdle. Deseed the cherries and finely cube them. Finely chop the chocolate.


In a bowl mix the dry ingredients, add the wet ingredients and briefly combine until the flour and cocoa powder are wet. Fold in the chocolate chunks and cherries and pour the batter into the baking dish. Bake in the oven for 20 - 25 minutes, until just done and a toothpick comes out clean.


Remove the dish from the oven and cover with a kitchen towel. Let the brownies cool a bit and gently press down the little baking hump a bit.


When the brownies are lukewarm, cut into 8 pieces and enjoy or let cool completely and store in an airtight container.