[Advertising: Affiliate Links]
Okay, there is not much to tell you about my trip yesterday, but I want to share the recipe for red lentil dal with you that I cooked outside.
After waking up I pack my backpack with the ingredients for lunch, 2 liters water, my camping stove, a tarp, a fleece jacket, extra socks and incidentals like a power bank, a pocket knife and things like that. Around 10 o'clock I get on my bike and have 25 km (15.5 mi) to go. I packed my skates into the side bags on my bike, because my destination is the lake Kemnader See" with its skating route Ruhr-InLine.
For a couple of years now I like to go there and take blade around the lake. An alternative is lake Baldeneysee in Essen, which is also good for skating. I like to go skating in the morning, when the lakes aren't to crowded and I will get a parking space easily. I will arrive there today at noon.
It is windy today and thus the trip is exhausting sometimes. But it is mostly going slightly downhill, so all in all a great trip so far. As I start the skating with my backpack I feel that I haven't been on skates for a couple of months. And I am still fighting with headwind… Not cool on skates!!! But I make it around the lake faster, than I expected. I am quite exhausted and looking forward to my lunch.
I simply throw all ingredients into a pot and bring it to boil. Then let it simmer until mushy. At last season to taste with salt and pepper and dress with fresh cilantro.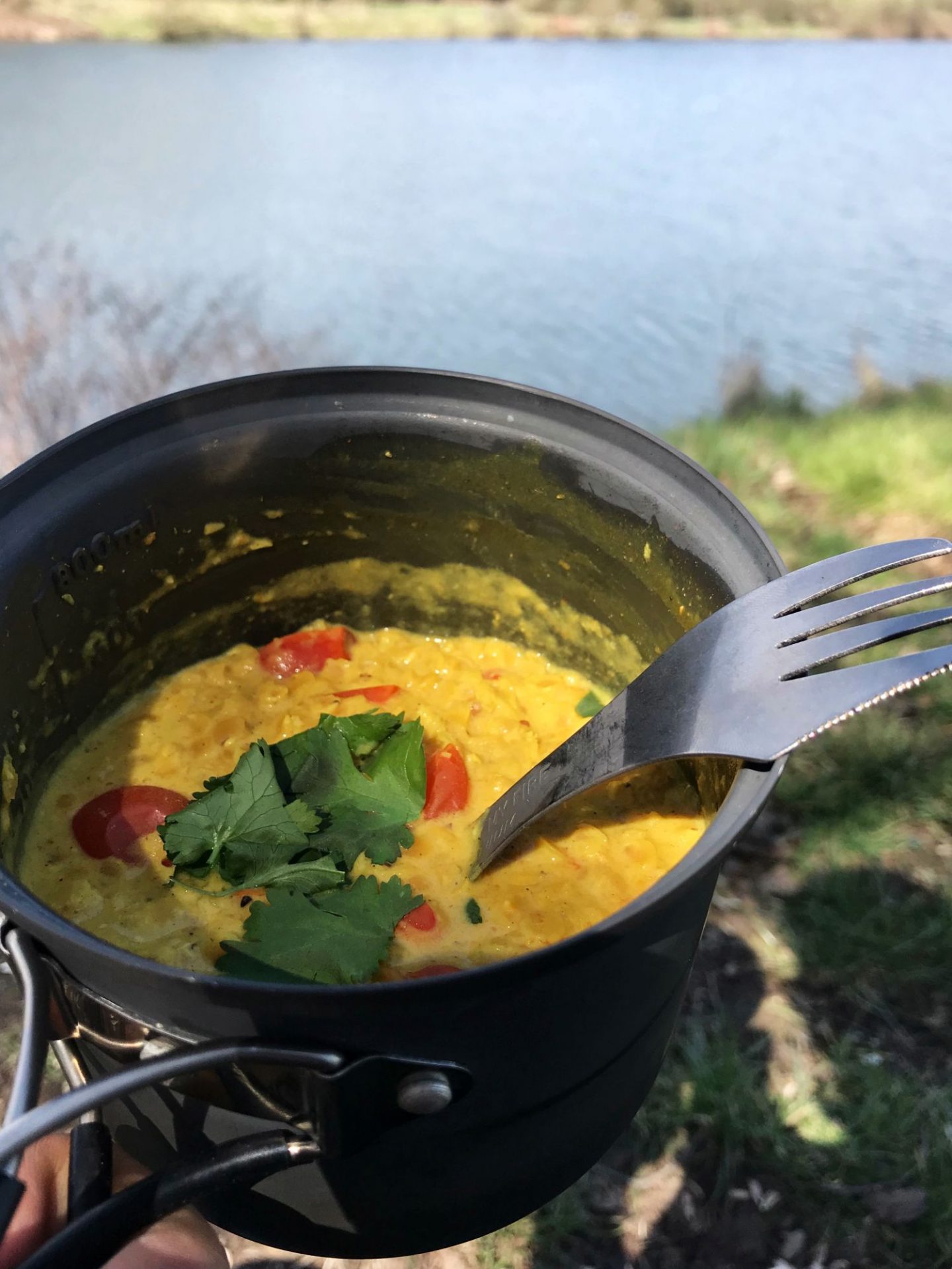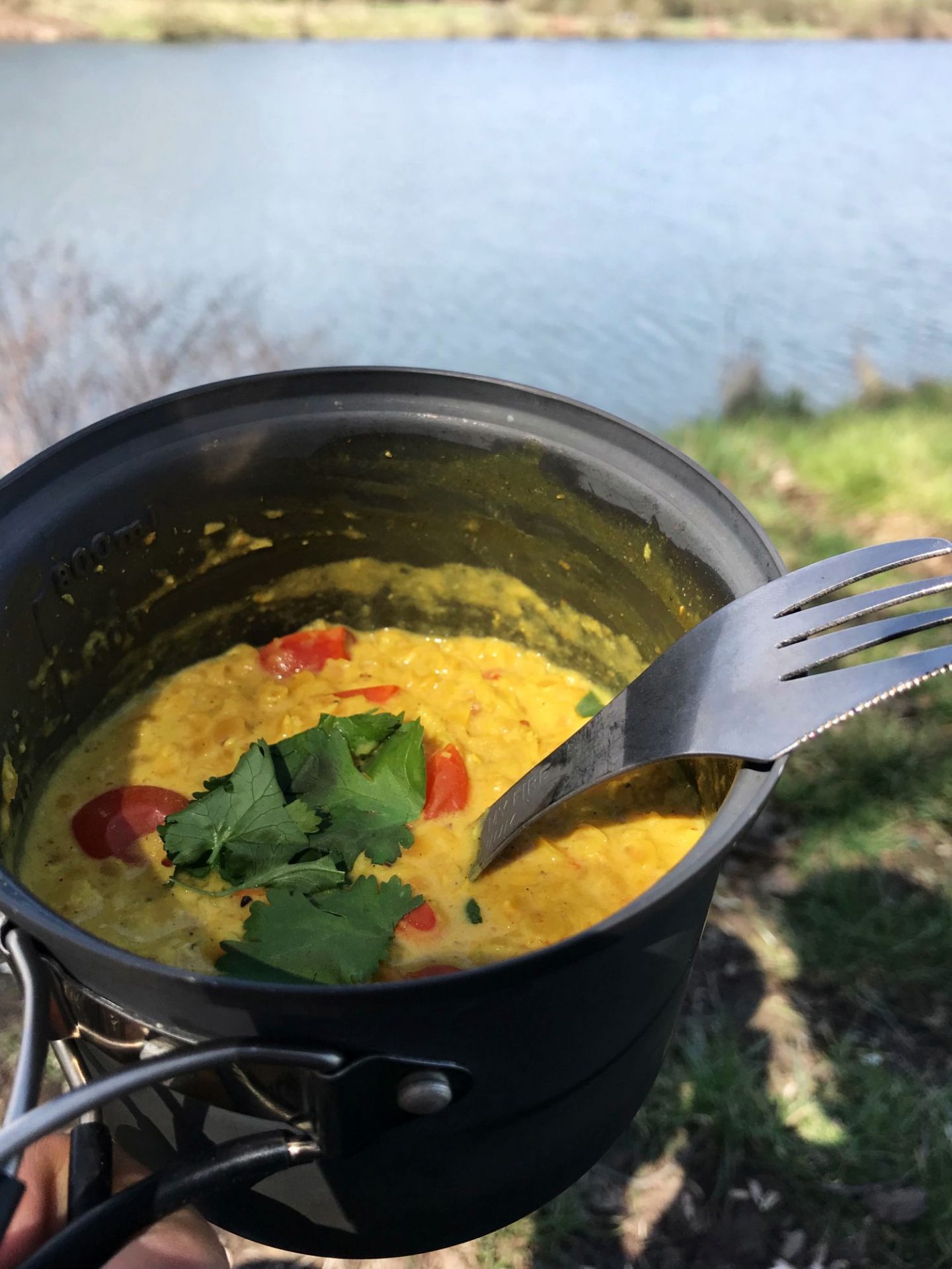 After my meal I lay in the grass and enjoy the blue sky, until the wind starts to freeze me through the fleece jacket and I get on my bike to head home.
The way back goes slighty uphill (of course) and thus takes a bit longer, also because I am tired. As I arrive at home I treat myself with an extra strong latte macchiato and have a great wrap with white bean hummus, wild garlic pesto, arugula, white beans, tomatoes and avocado for dinner.
Here's the recipe for red lentil dal. Enjoy!
Love,
Rina