It's Christmas in two weeks. So it's about time, I show you my Christmas Menu for this year. It is a plant-based menu without any vegan substitutes. So you can easily stay in your budget and there will be no comparisons to meat, which most of the time ends in phrases like "It's ok, but I like roast better". A seitan roast, how delicious it may be, will never be a beef roast. But we don't need comparison. There are countless ways to prepare vegetables in a delicious way, so that you won't miss meat.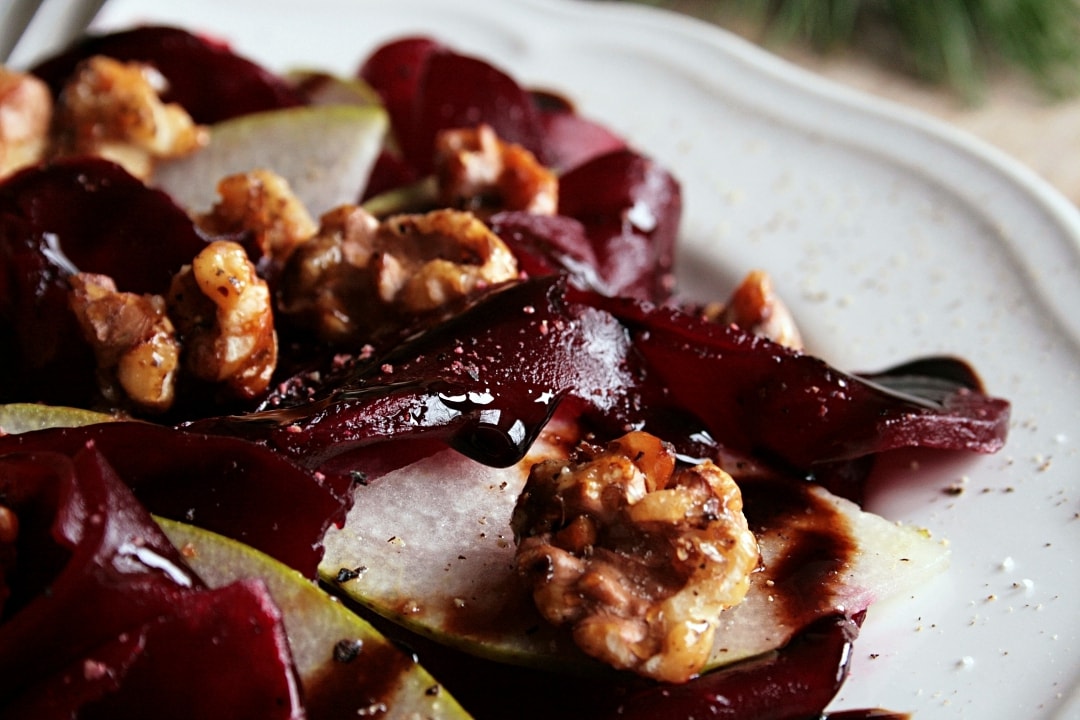 The menu is gluten-free and soy-free. So also people who suffer from intolerances, can have a feast. ? The starter is a beetroot carpaccio with pear and peppery caramelized walnuts. The carpaccio tastes best when you slice the beetroot and pear really, really thin. I use a mandoline for that. This way the slices are evenly and it's done super quick.
I caramelized the walnuts with some pepper, which I love. To make things easy, I used cooked, vacuum-sealed beetroot. If you want to use fresh beetroot, rub it with olive oil and salt, wrap it in aluminium foil and bake it in the oven at 180° C (360° F) until soft. Let it cool, before you slice it!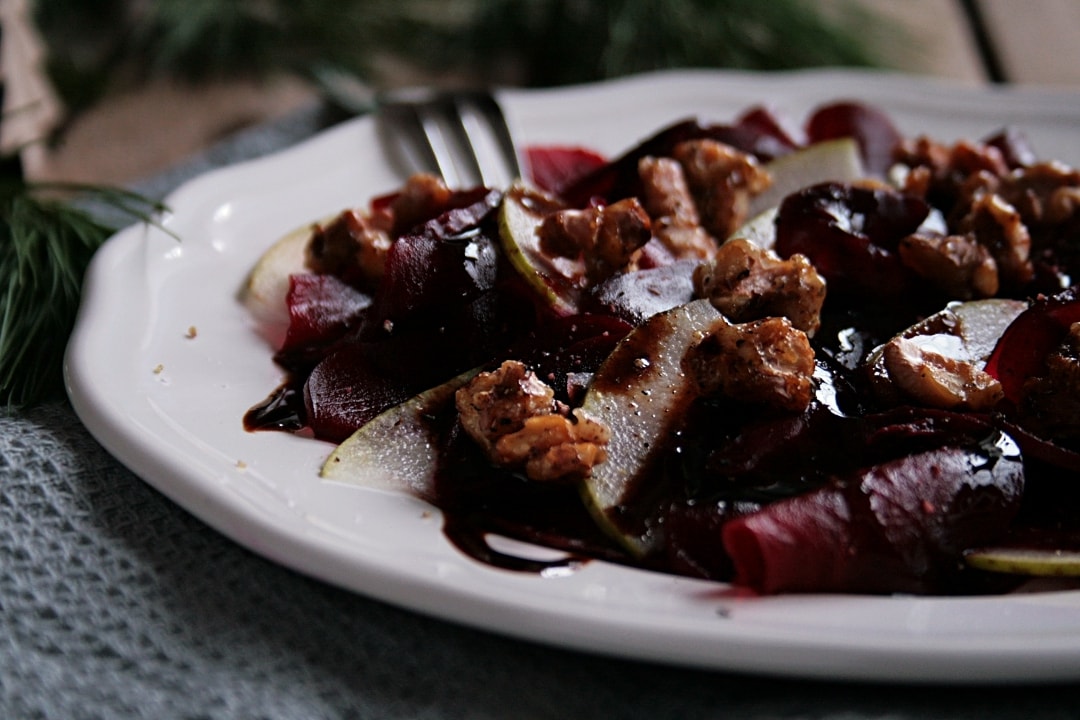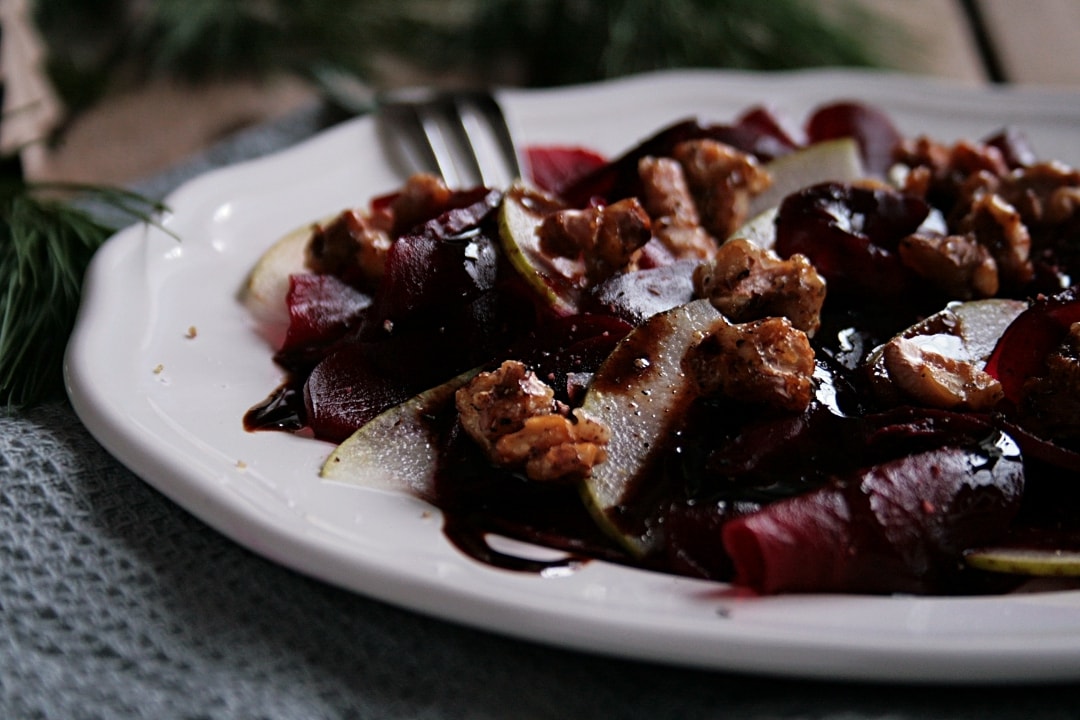 I hope you like the starter!
In a couple of days, I will post the main course and dessert. If you sign up for my newsletter, it will directly go to your mailbox. ?
Love,
Rina
Beetroot Carpaccio with Pear and Caramelized Walnuts
Zutaten/Ingredients
For the carpaccio:
2 big bulbs beetroot, cooked
1/2 pear
2 tbsp olive oil
2 dashes lemon juice
2 tbsp Crema di Balsamico
salt
pepper


For the walnuts:
4 tbsp walnut
1/4 tsp pepper
1 tbsp sugar
Zubereitung/Instructions
Roughly chop the walnuts and roast in a non-stick pan on medium heat. Then add the pepper and sugar and let melt, while stirring. When the walnuts are covered with sugar and turned golden, spread on a piece of parchment paper and let cool.


Finely slice the beetroot and pear and arrange on two plates. Drizzle olive oil and lemon juice over and dress with Crema di Balsamico. Add salt and pepper and sprinkle over the caramelized walnuts.