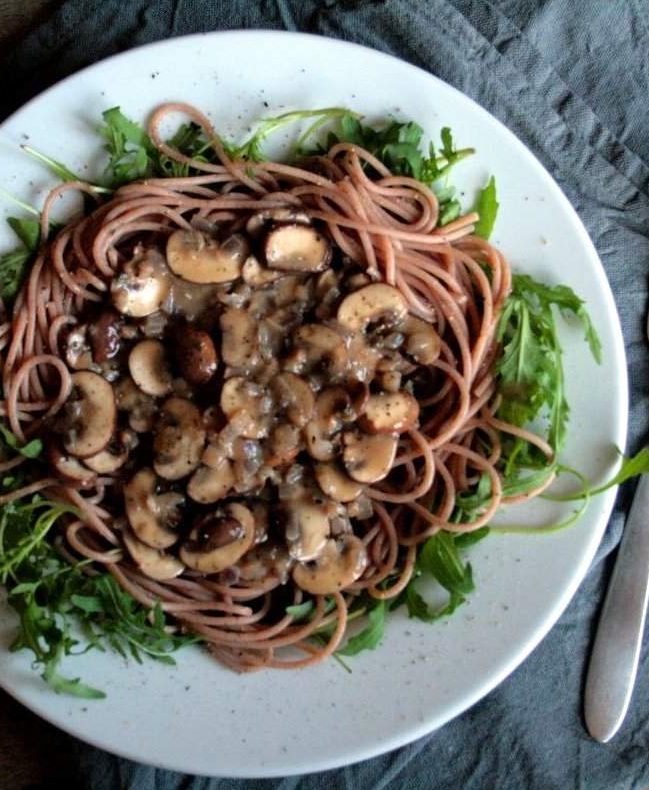 [Advertising: Affiliate Links]
Today I took the easy way out. The sauce for this creamed mushrooms is from a box. This box: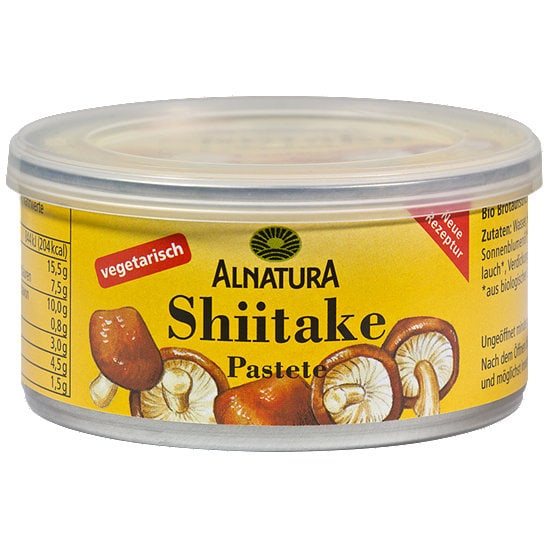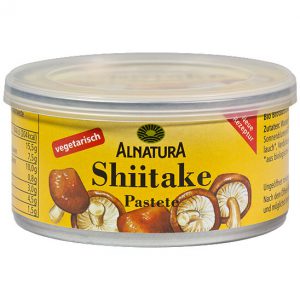 The Alnatura Shiitake Pâté has such a fine and tangy mushroom taste, that takes the mushrooms to the next level, which cream on it's own couldn't do. Just add a glass of water to your mushrooms and stir in the pâté. Season with vegetable stock and with that you got yourself a creamy, tangy sauce.
To enhace the veggie part in this meal I put some rocket beneath the spaghetti, which is a great conrast not only to the eye. Have you tried that yet? Also with a tomato sauce or spaghetti bolognese a handfull of rocket is a great addition.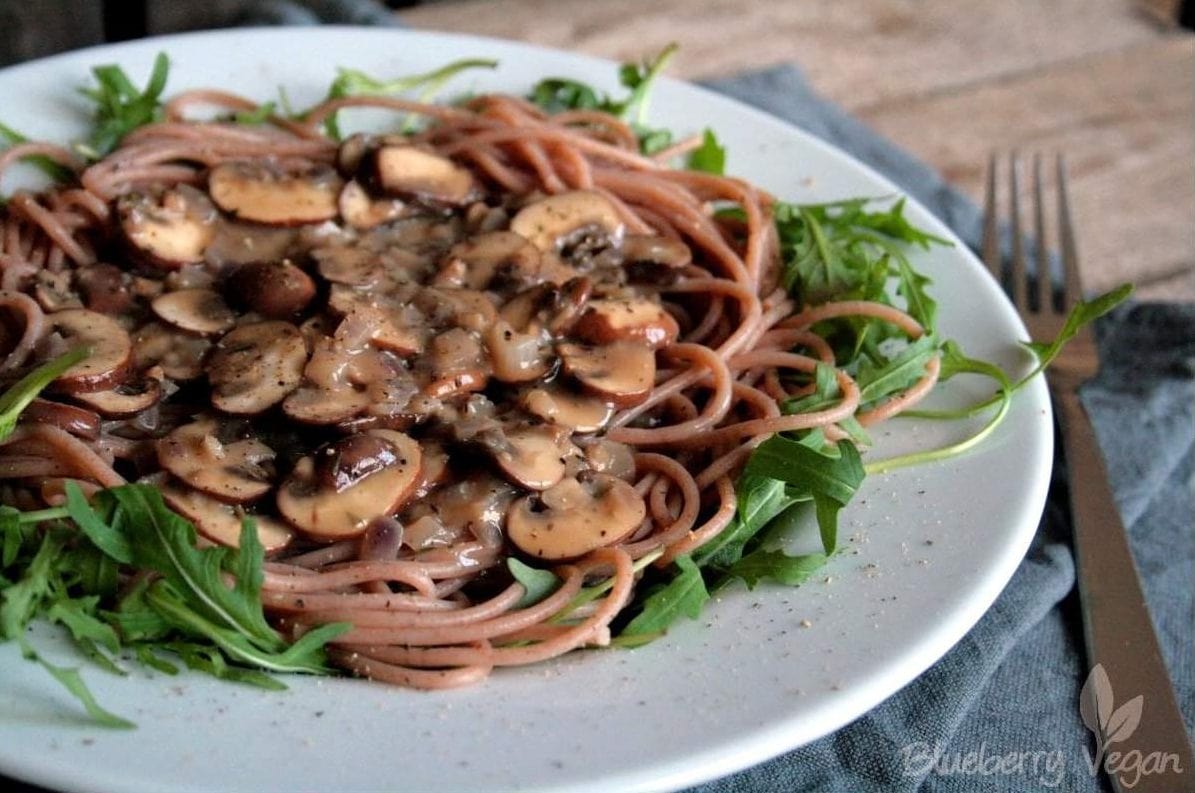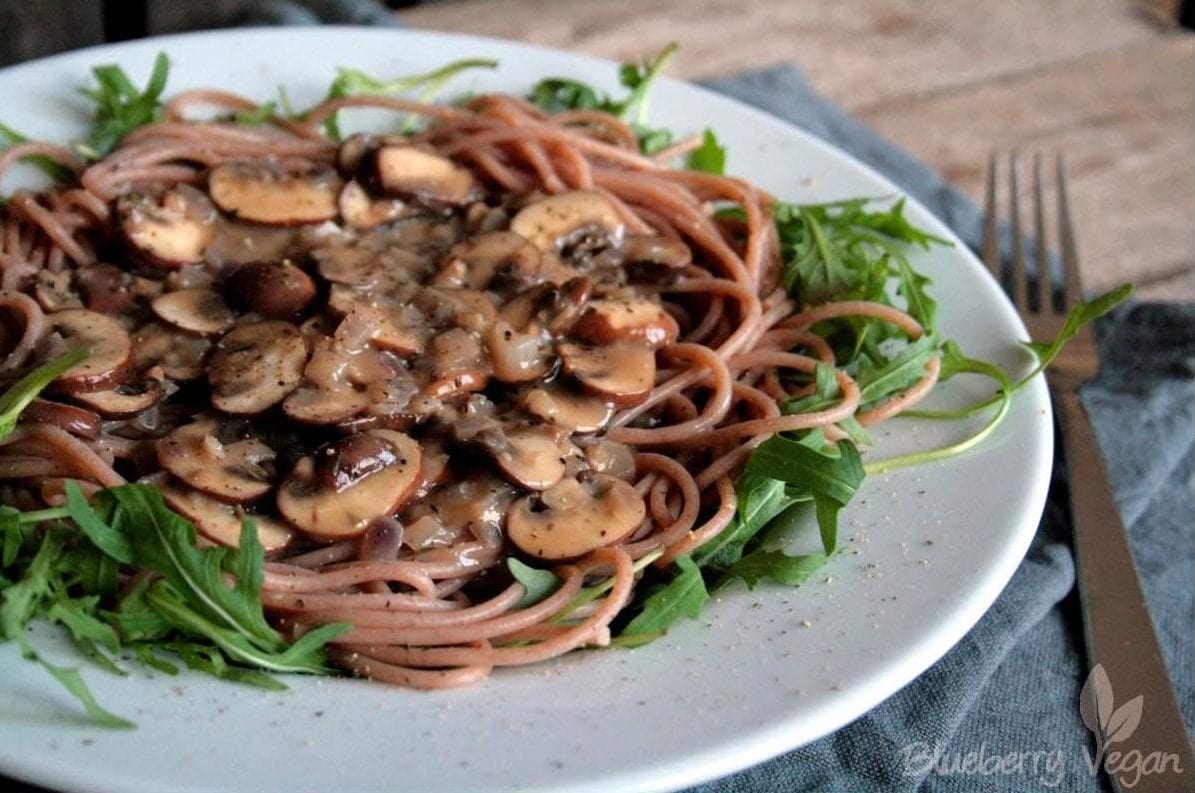 Enjoy!
Love,
Rina
Creamed Mushrooms with Spaghetti and Rocket
Zutaten/Ingredients
For the creamed mushrooms:
1 small onion
1 tbsp olive oil
250 g (9 oz) brown mushrooms
1 pk. Shiitake Pâté (alnatura or any other brand)
250 ml (1 cup) water
1 tsp vegetable stock
salt
pepper


Also:
160 g (6 oz) whole wheat or spelt spaghetti
2 hands full rocket
Zubereitung/Instructions
Wash the rocket and spin-dry and arrange on two plates.


Dice the onion and finely slice the mushrooms. Cook the spaghetti according to package instructions.


Sautée the onions in hot olive oil until transluscent, then add the mushrooms and sautée for about 2 minutes.


Add the water to to pan and stir in the pâté and vegetable stock and let it simmer for about 5 minutes. Season with salt and pepper


Drain the noodles and mix with the sauce. Pour over the rocket and enjoy.