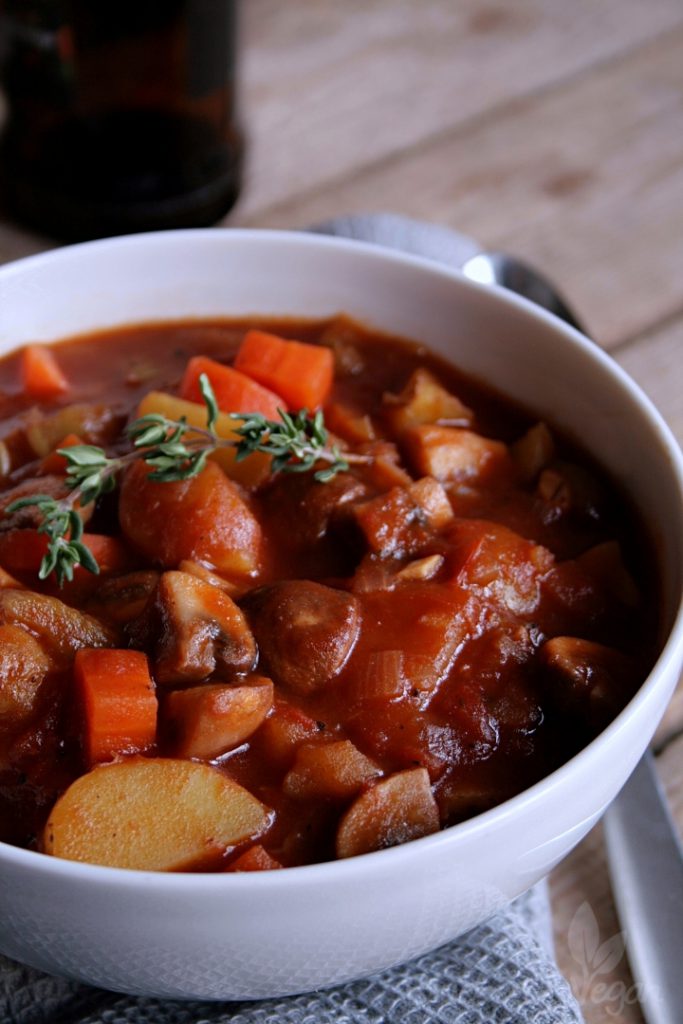 Every Sunday I make a dish for the week that tastes good when reheated and also freezes well. So I have something on the table very quickly, when I come home late. This helps preventing me looting the fridge.
This hearty stew is so delicious and maybe even better, if reheated. I used Köstritzer Black Beer, but every dark beer is fine, such as Guinness or malt beer, if children are eating with.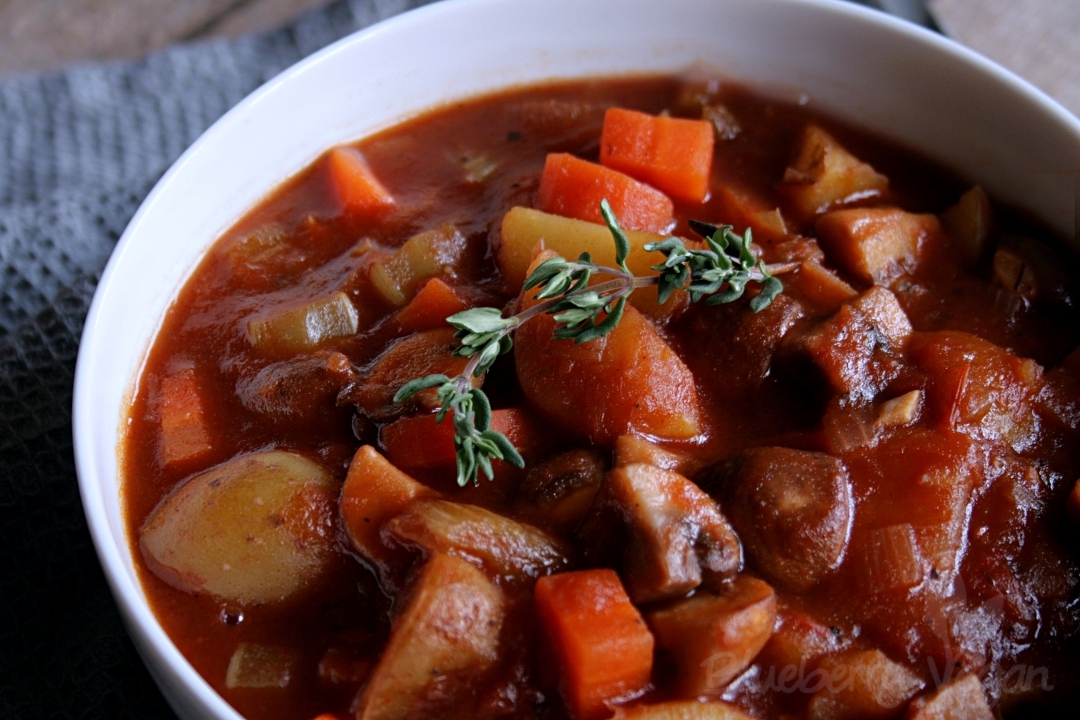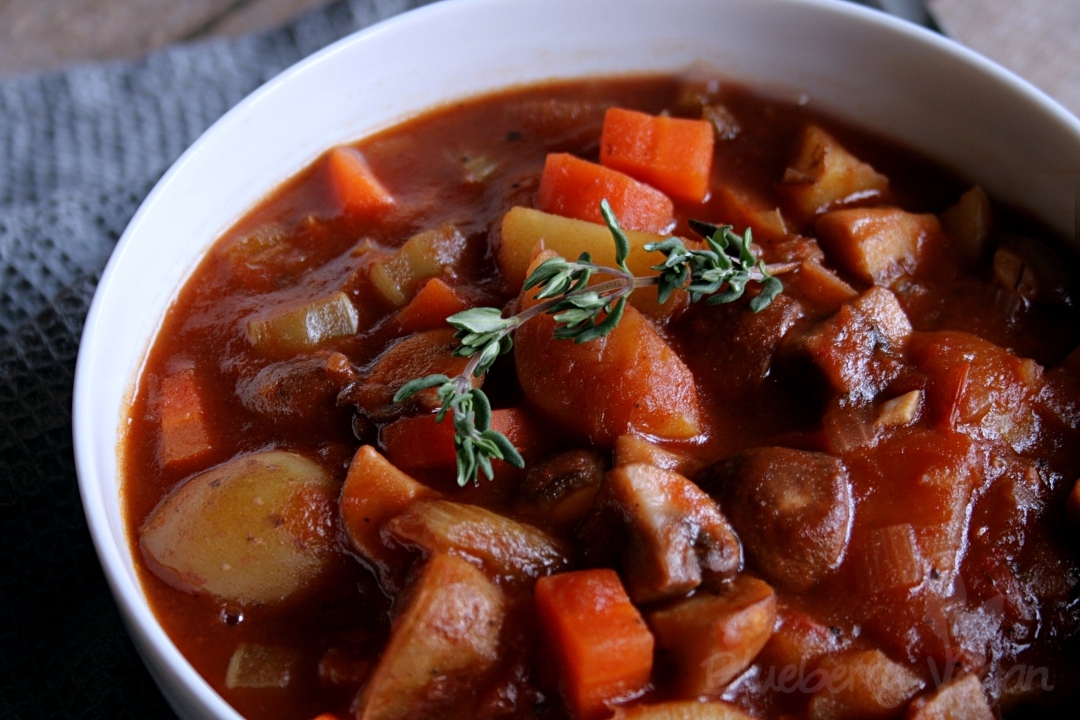 Don't try the stew before fully cooked, it tastes a bit strange at first, because of the beer. But when it's fully cooked, it's perfect.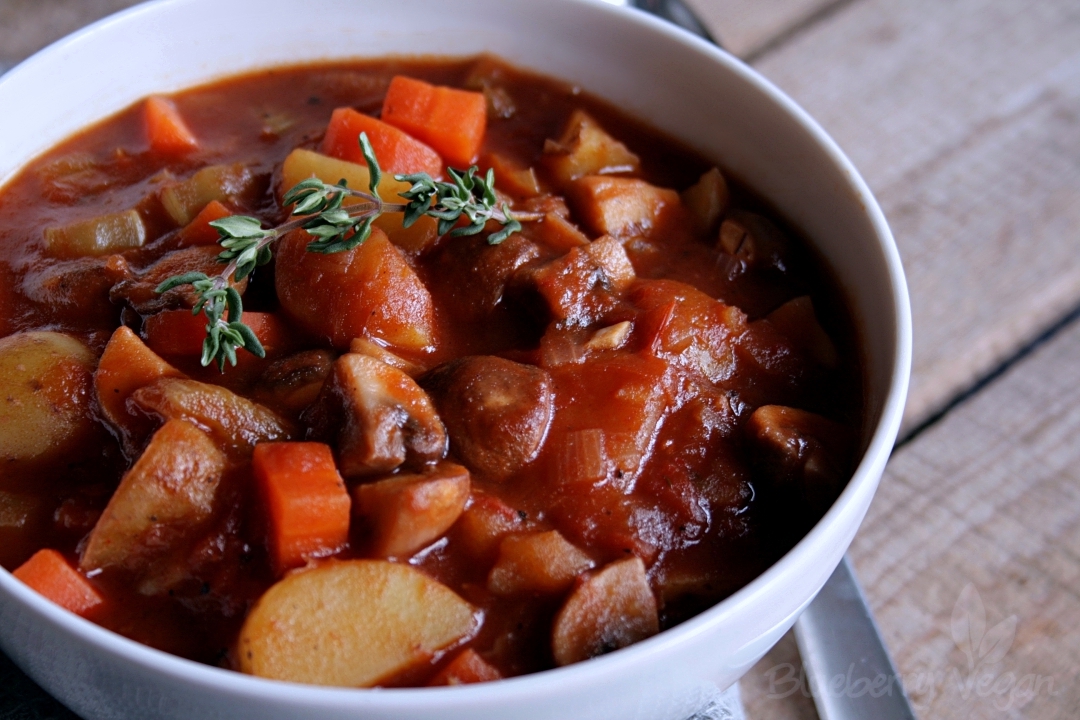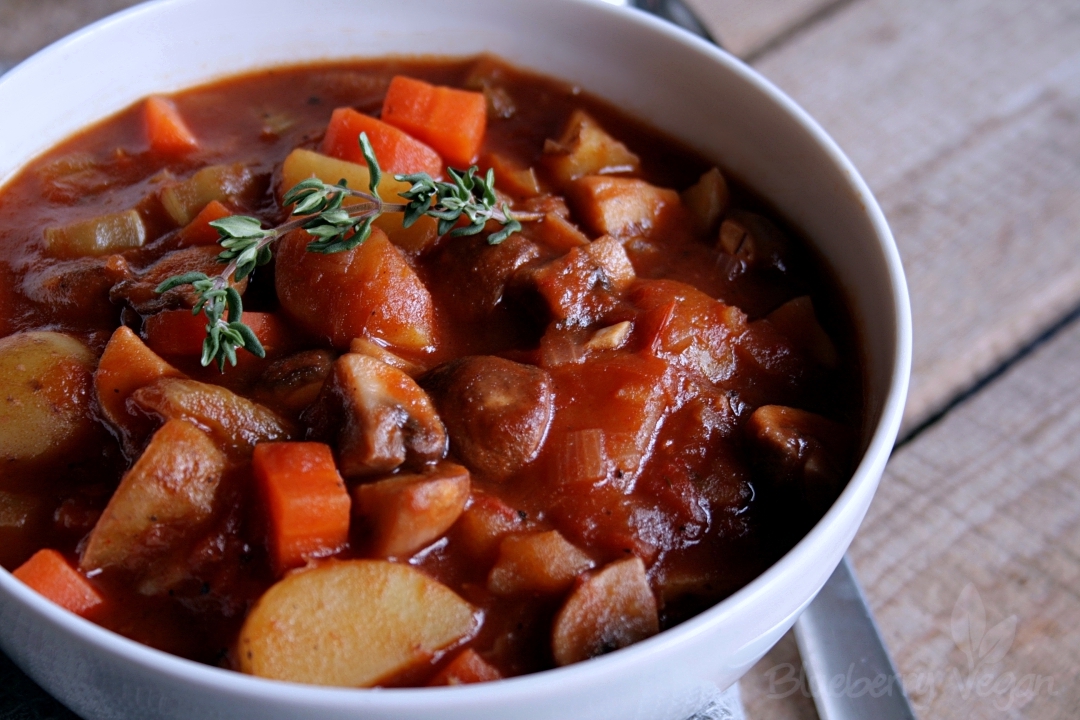 Enjoy this hearty stew!
Love,
Rina
Got a craving for mushrooms? Finde more recipes here: pulled mushroom bites, fried mushrooms like from the fair, zoodles with mushroom carbonara, mushroom pot pies and many more…

Mushroom Potato Stew with Dark Beer
Zutaten/Ingredients
1 onion
2 cloves garlic
2 carrots
2 stalks celery
1 tbsp olive oil
1 tbsp flour
500 g (18 oz) (brown) mushrooms
600 g (21 oz) potatoes
1 small can chopped tomatoes
500 ml (2 cups) dark beer
2 bay leaves
1 tsp thyme
salt
pepper
Zubereitung/Instructions
Finely chop the onion, press the garlic. Peel the carrots and finely cube, also cube the celery. Quarter the mushrooms and roughly cube the potatoes.


Heat the oil in a big pot and sauté the onion and garlic until translucent. Then add the carrot and celery and fry a little. Dust with flour and stir well. Then add mushrooms, potatoes, tomatoes and spices, then the beer.


Let the stew simmer covered for about 30 - 45 minutes, stir occasionally to prevent sticking. Then remove the bay leaves and season to taste with salt and pepper.