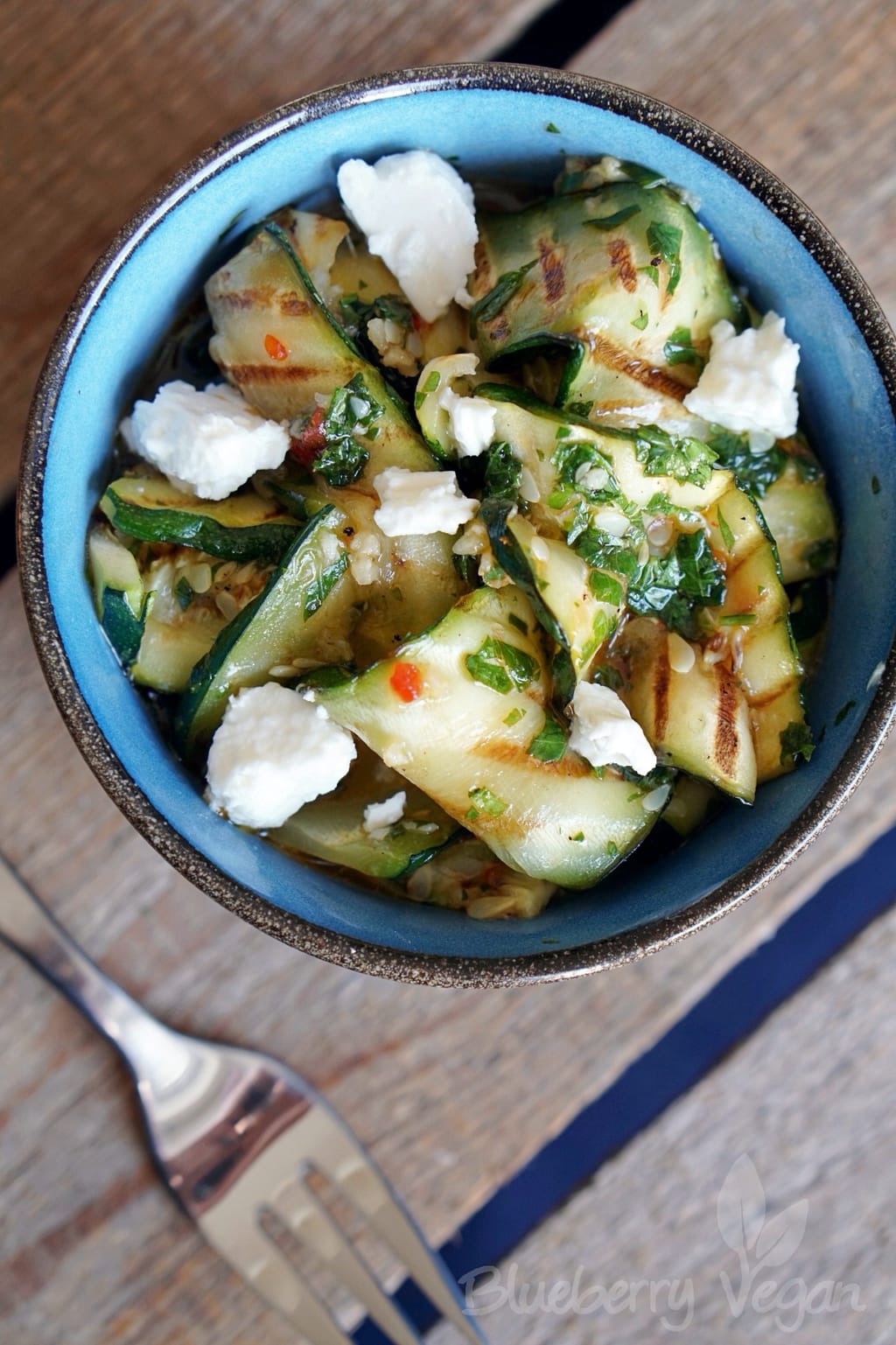 The barbecue season started early this year thanks to the warm and sunny weather. And of course, in addition to all the goodies that end up on the grill, a salad should not be missing.
With this salad you combine grilled food and salad. And since the salad is almost all zucchini, it doesn't stuff you so that you can still eat all the other grilled delicacies.
Oh, did I mention the dressing? I could take a bath in it…
Love,
Rina
Tangy Salad with Grilled Zucchini
Zutaten/Ingredients
For the salad:
2 zucchini
maybe some oil
some vegan feta alternative


For the dressing:
1 clove garlic, minced
½ lemon, the juice
2 tbsp olive oil
½ tsp Sambal Ulek - or a little less
2 tbsp parsley, chopped
salt
Zubereitung/Instructions
Cut the zucchini lengthwise into thin slices, brush with a little oil if necessary and grill. The thinner the slices, the more careful you have to be not to burn them.


While the zucchini is grilling, mix the ingredients for the dressing in a bowl.


Add the zucchini strips to the dressing and stir. Sprinkle with crumbled vegan feta alternative and enjoy.