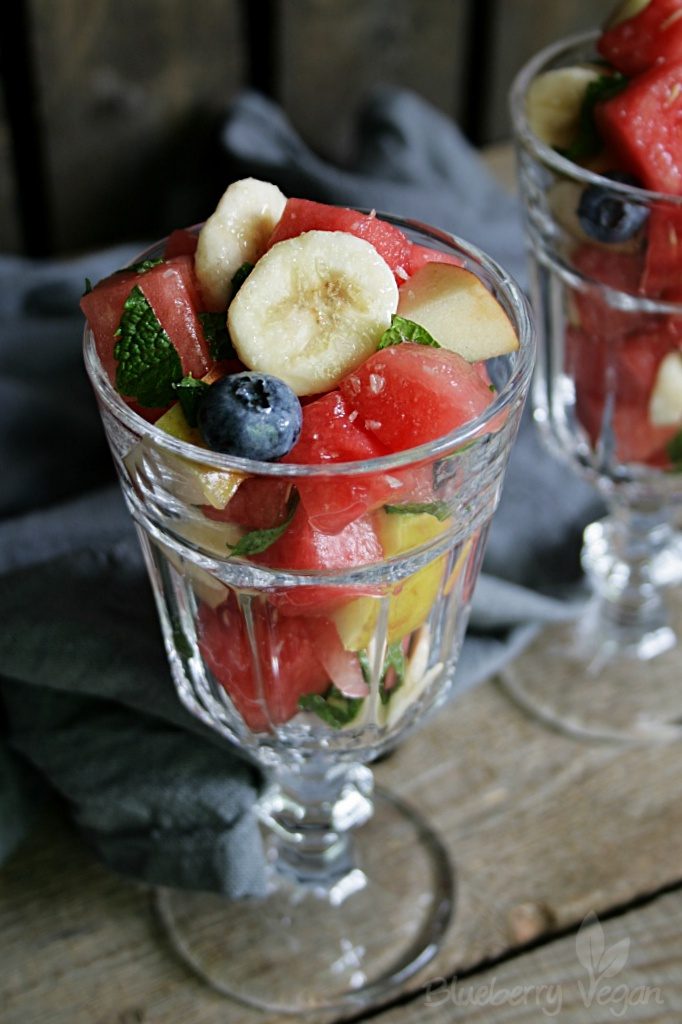 [Advertising: Affiliate Links]
Fruit salad with salt. Have you tried it yet? Sounds wicked at first, but it is very delicious. You can choose any fruit you like for your salad. I decided to use watermelon, apple, banana and blueberries.
A bit of mint adds an extra freshness kick to your salad. It tastes great as a breakfast, as a dessert or just in between.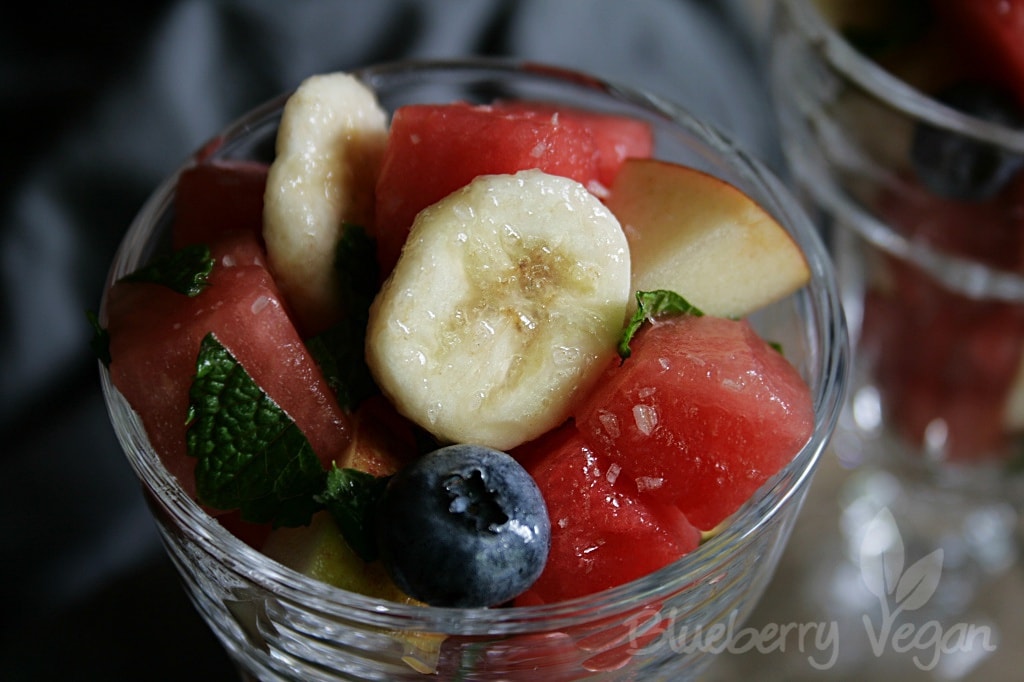 Enjoy!
Love,
Rina
Fruit Salad with Mint and Chili Salt
Zutaten/Ingredients
2 thick slices watermelon
1 small banana
1 small apple
1 hand full blueberries
12 leaves mint
1 dash lemon juice
1 tsp agave nectar
chili salt
Zubereitung/Instructions
Cube the watermelon and apple, slice the banana and mint.


Combine all ingredients except for the salt. Arrange in glasses or bowls. Add a pinch of salt in the middle of the salad, and one pinch on top of the salad. Serve immediately.
Tipps/Notes
I used the
salt from Falksalt
, because I like the flakes, that you can easily crush between your fingers. But you can use simple coarse sea salt, too. Just pestle it a bit in a mortar.