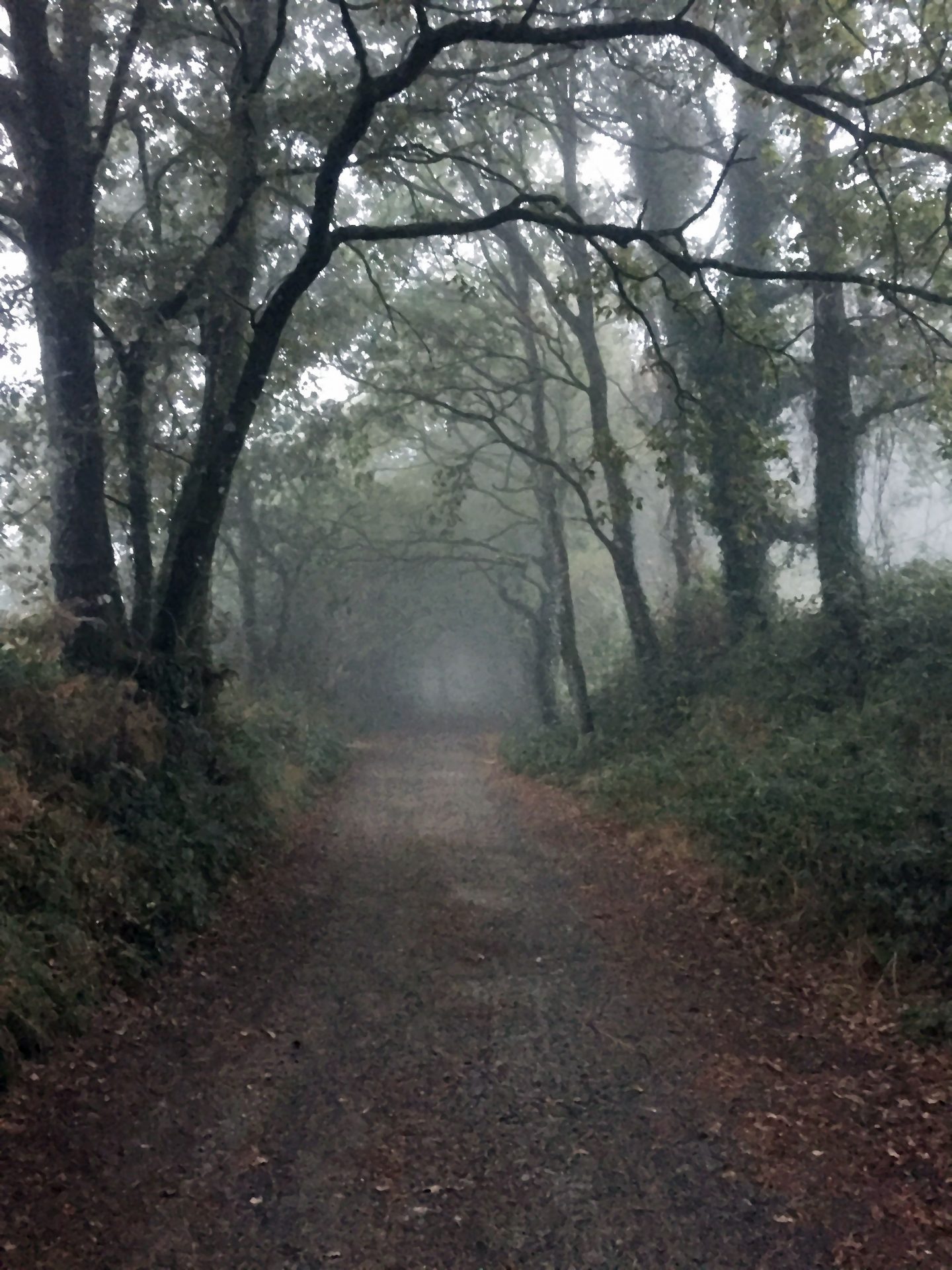 The closer I get to the destination, the less I want to walk. My feet hurt and I walk so slowly now. This way time passes, but not kilometers. At least my watch and my step counter say that. In my breakfast break, while I am having tea, cookies a small cucumber and a peach, I see, that I have walked 12 km (7.4 mi). Katy and I thought it would be 14 km (8.7 mi) and are disappointed. Then the wi-fi kicks in and corrects the step counter to 15.something (9.x mi) and brings us back some motivation. We needed this break so much.
After the break we are refreshed and walk easily. If it was just the break or the fact, that I took a pain pill, I can't say. I am glad that my feet hurt less and I can raise my pace. Katy also had trouble to get going this morning. She also feels better after the break. This way we have our minds open for the nice things on the camino.
At 12:15 a.m. we arrive at the albergue and place our backpacks in line. After we were let in, we quickly make our beds, take a shower and go to the supermarket. I am hungry before my siesta today. Then we take a nap.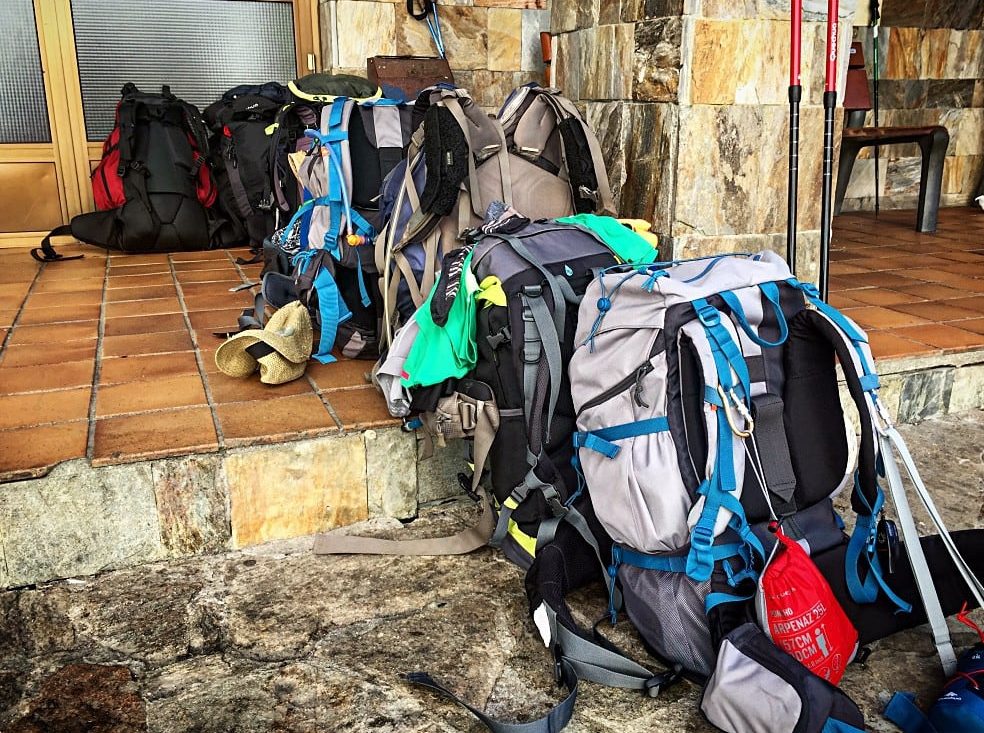 Since the supermarket has not the right vegetables for our soup, we decide to make noodles with tomato sauce, chickpeas, artichokes and olives again. The kitchen has only three pots and so many beds, I hope we get to cook before we go to bed.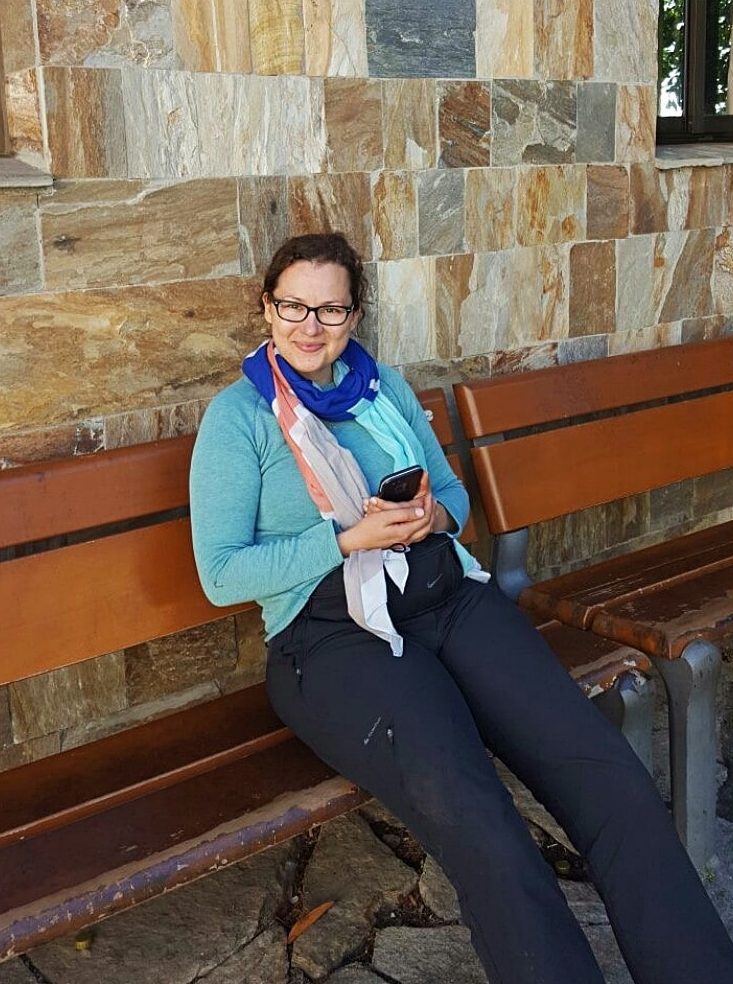 I am a little excited about tomorrow. I hope it will be a great experience when we walk into the city of Santiago. But I am afraid, that it is nothing special. I am looking forward to our hostel, though. It has a garden and we could technically have a barbecue. I am curious how we will spend the time. I think I am going to stay one more day in Santiago to keep up with my impressions before going to Finisterra. I don't know yet, if I am going to walk there or drive.
See you tomorrow in Santiago de Compostela!
Love,
Rina