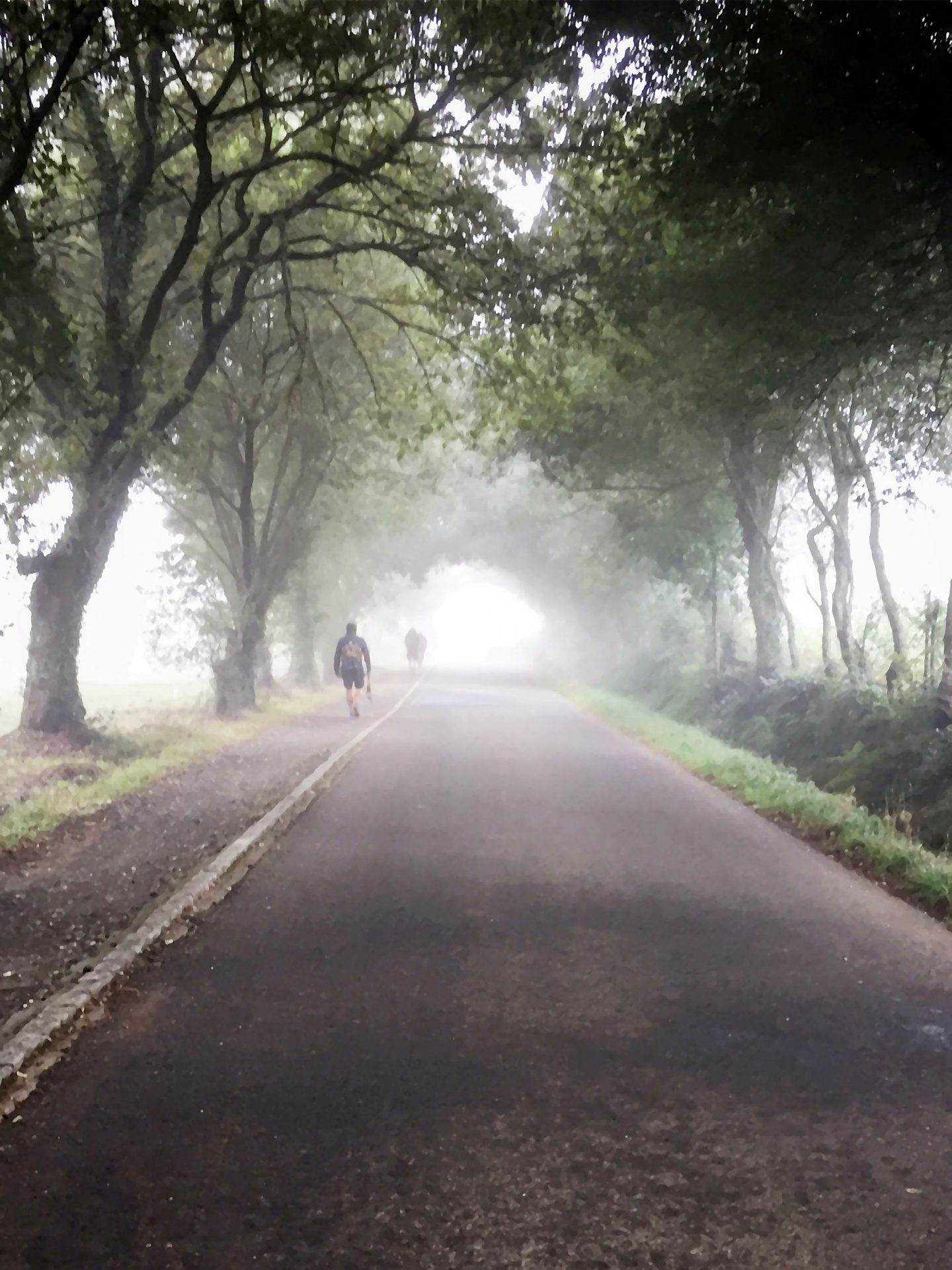 It's not going well today. Katy and I meet at 7 a.m. at Sand Andreas church in Portomarín and start our hike. But we walk in different paces. That is why it is stressful for both of us. Katy feels that she has to walk faster and I have to pace myself not to lose her. If that is the reason why my heels start to hurt as hell, I don't know.
The first 8 km (5 mi) go by fast, but the rest is stretchy as chewing gum. It is foggy today, at some points we can't look further than a few meters.
My feet got used to the daily hikes, at least when it comes to blisters. I only get blisters on the little toes and they take forever to heal. In the late afternoon, after my siesta the sun comes out. We go to the supermarket and buy salad and potatoes. The rosemary, that I picked a couple of days ago, is starting to wilt, so we are going to use it today. We cook fried potatoes with salad. We forgot to buy pepper, it's still delicious.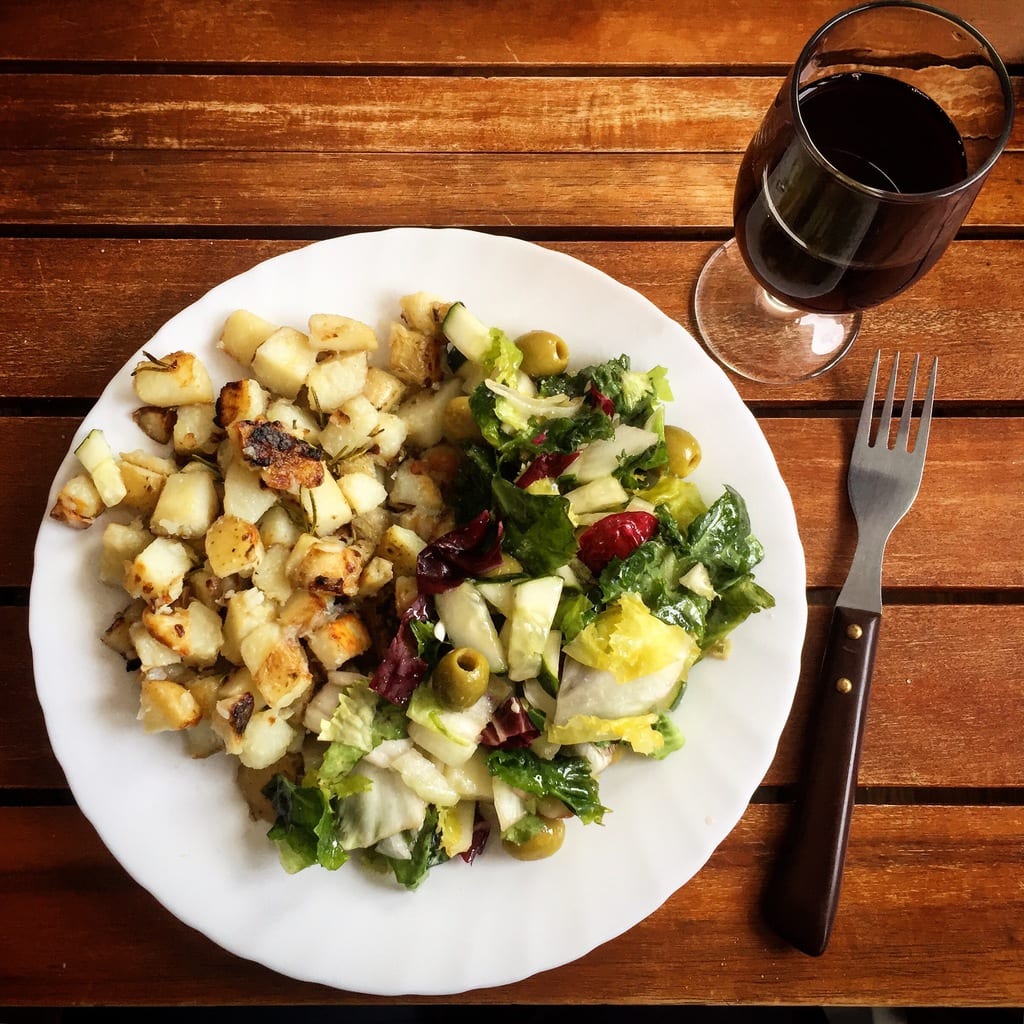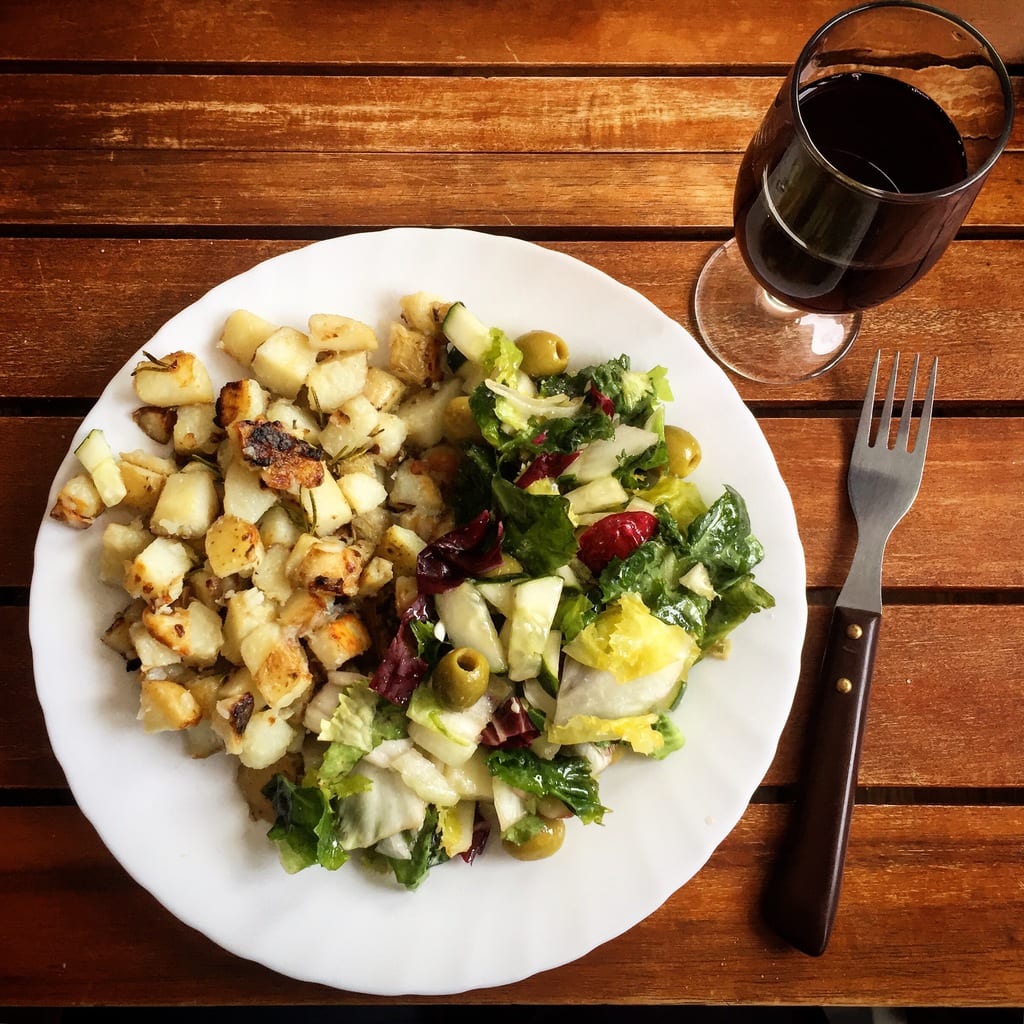 We have a nice evening with red wine and think about the passed stages. I look up a hostel in Santiago de Compostela and book two beds in a hostel with a kitchen and garden near the cathedral. The bed costs 16 €, which we pay gratefully, since we don't want to run from place to place to find a bed and we most certainly won't sleep outside Santiago.
We are looking forward to Saturday, when we meet the rest of the group again. It is three more days. Tomorrow we have to hike 27 km (16.7 mi). We plan to go by ourselves and meet in the evening. Since the municipal is supposed to be beautiful, I didn't reserve a bed and will sleep there, too. There is no kitchen and no wi-fi, but I guess there will be a connection in the restaurant.
See you tomorrow on the Camino!
Love,
Rina