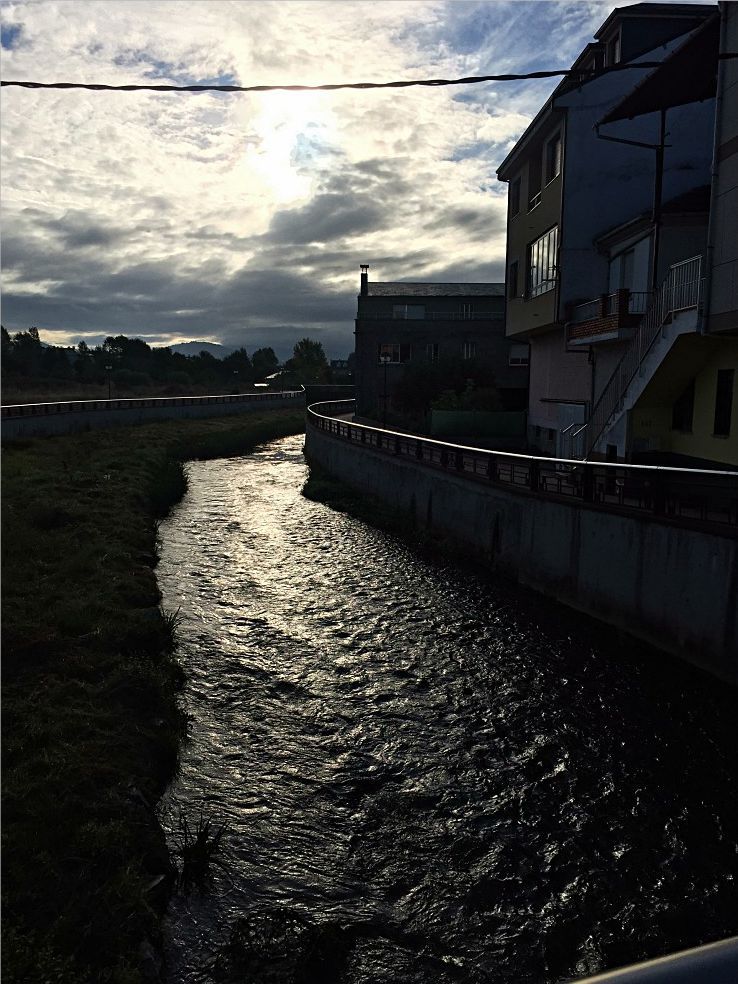 It's much warmer this morning so I leave my ski underwear in my backpack. At 7 Sandra and I start our hike. I have problems to get in the flow today. My Achilles tendon aching. It takes almost half an hour until you can call it walking, not limping what I am doing.
Then I walk faster, leave Sandra behind and do the hike today by myself. It is the first time, that moments of thinking of something else than the pain and the wish of the end of this hike, come up. I can even enjoy the walk. It smells like rosemary. I pick three branches and take them with me. Maybe we can make fried rosemary potatoes tonight.
The track isn't as beautiful as other trails, but still very varied. Half the day I walk along a road and pass a lot of small villages. I take a break in two of them and have some baguette, a few nuts and an apple. I apply some pain-killer cream to my Achilles tendon and some cortisone cream to my mosquito bite. Like always starting to walk again after a break is horrible. I almost can't move and it takes minutes to change that. The sun comes out and it's getting warmer.
The last 8 km (5 mi) seem to never end, although the trail is beautiful. It leads through the wine growing area of bierzo. And thus it goes up the hill and down the hill again. On the trail I get to know an older woman from Washington, who is doing the camino from Saint Jean. She started only two days earlier than the others. Respect! She asks, if I am ok and I tell her about my aching Achilles tendon. She tells me, that a pilgrim stepped on her toe and her toe nail broke into several pieces. But she is feeling better. She is wearing two different shoes, but not because of the toe nail, but because of her arthrosis. She's got two different shoe sizes and there was no other way than to buy two different shoes.
The last 4 km (2.5 mi) it's limping again, what I am doing down the hill. Luckily the albergue is just at the end of the hill. I wash up a bit in the ice-cold shower and wash mit underpants and socks. Then I make my siesta.
The rest of the day I spent on the terrace and sort photos and write. Then also the other wake up and keep up their diaries. Then we go to the city centre. I need more ibuprofen, tape, baguette and fruits. For dinner we will make noodles with pesto, because there are no pans in the albergue. So the rosemary potatoes will have to wait until tomorrow.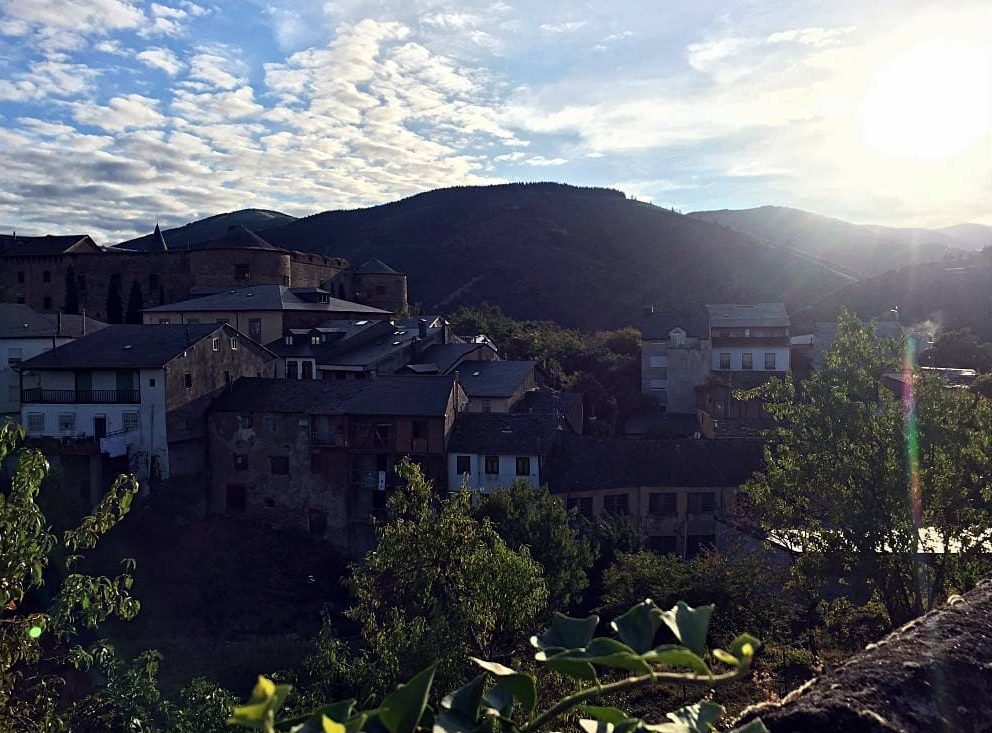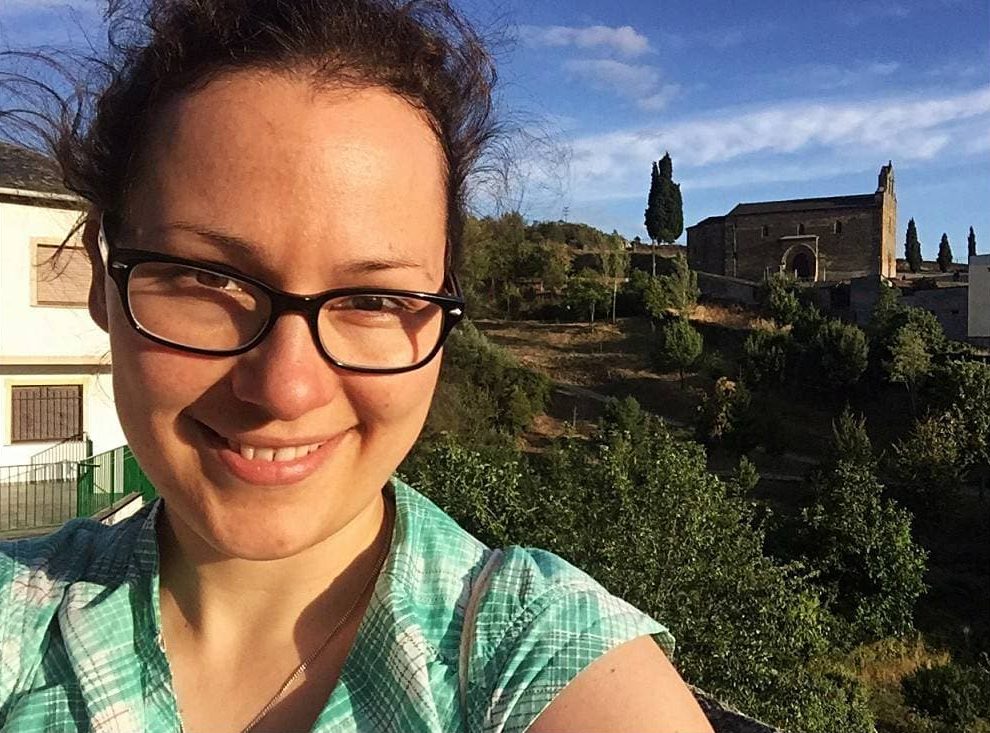 After our dinner we sit outside and Sam from Belgium and Jonas from Denmark create songs with the ukulele. The lyrics are hilarious: They sing the text on the black pepper mill and the vinegar bottle. We can't stop laughing.
See you tomorrow!
Love,
Rina