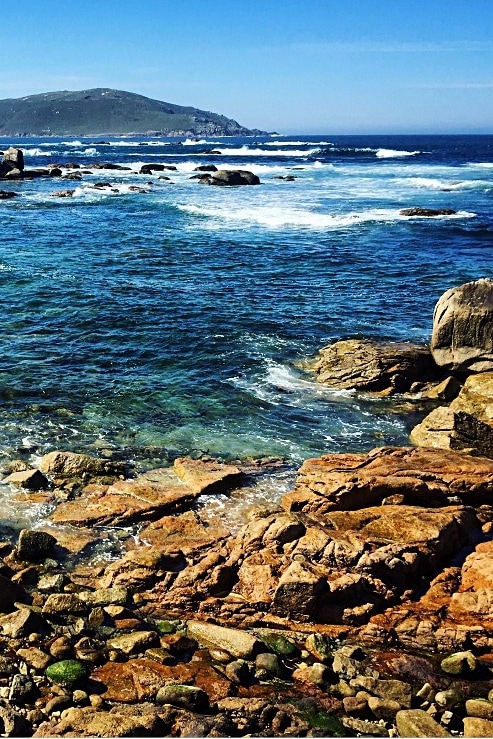 While I am in Finisterra to rest some days I am doing a day trip to Muxía that lies north. The bus there goes at 9:45 a.m. and it takes 1 1/2 hours to get there.
As I arrive the tide is low and thus I have millions of seashells to photograph.
It is much windier in Muxía than in Finisterra. The Waves at the west coast are really high. It is very calm in Muxía, which I enjoy. I spend the whole day by myself and walk around. I like it here. Huge empty beaches and cliffs with roaring waves.
In the early afternoon I return to the port to eat something and wait for the bus to take me through the curvy hills in its speedy way back to Finisterra. The tide is high now and the place where I stood this morning taking pictures is flooded.
In Finisterra I meet Katy again. She is now also sleeping in the same albergue as I am. We cook some noodles for dinner and go to bed early today.
Love,
Rina