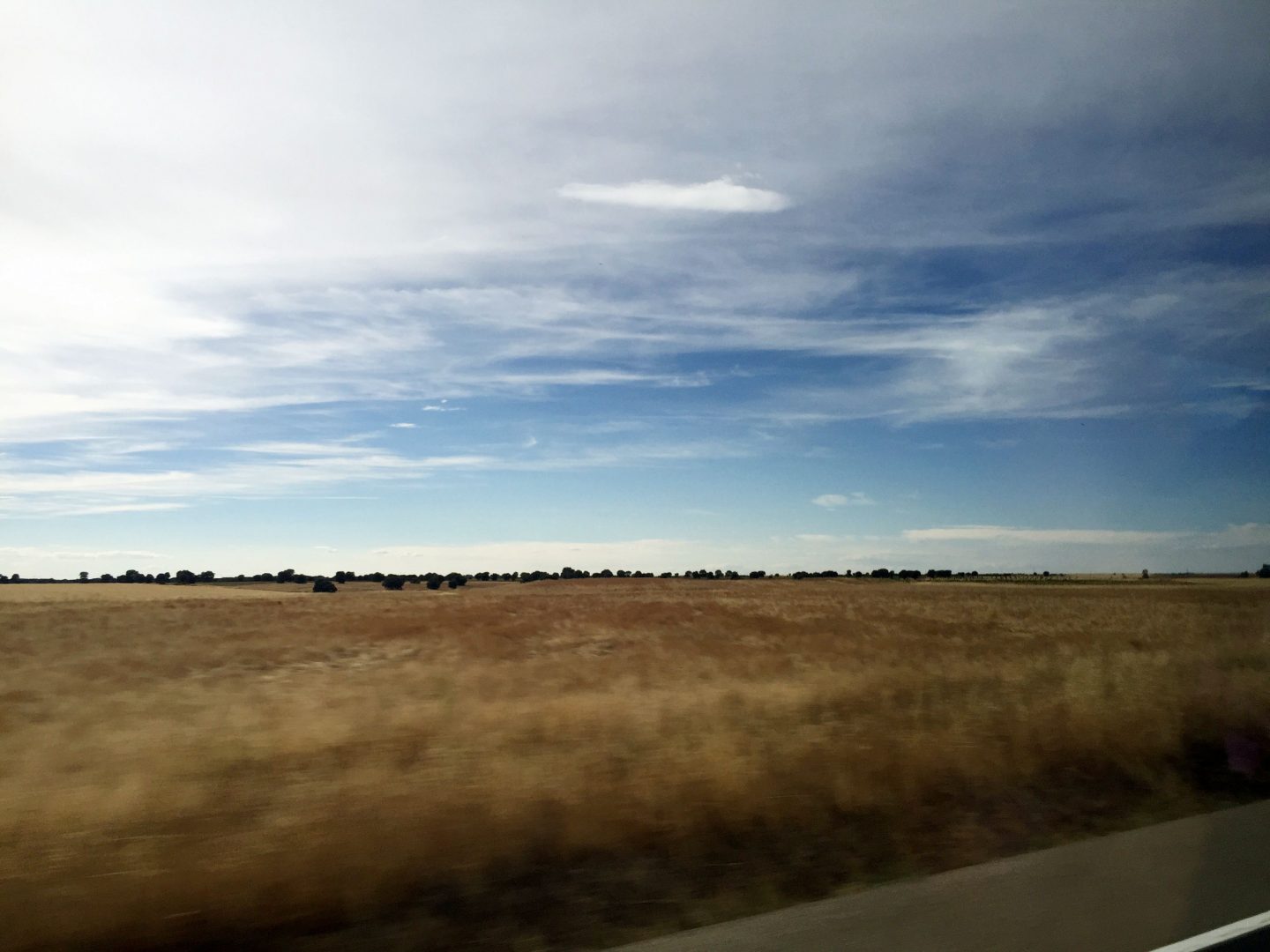 My journey is finally starting and the preparations of the last weeks go into action.
My day started very early with the alarm clock ringing at three o'clock. Half an hour later, I left home with my backpack on and two bananas in my hand, going to the train station (hiking of course). On the way I picked up a stone. I will lay this down at Cruz de Ferro and with it an annoying attribute of mine, that I want to discard. Maybe it will be my fear? I have been very excited about this trip…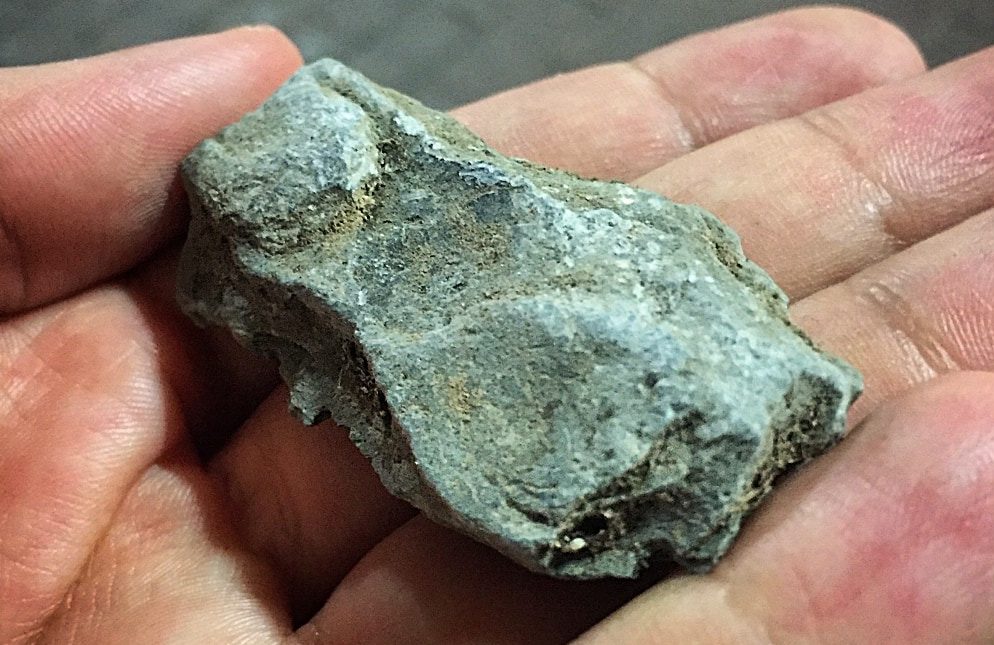 It was very quiet at the airport, due to the early hour, and I could watch the sunrise over Düsseldorf.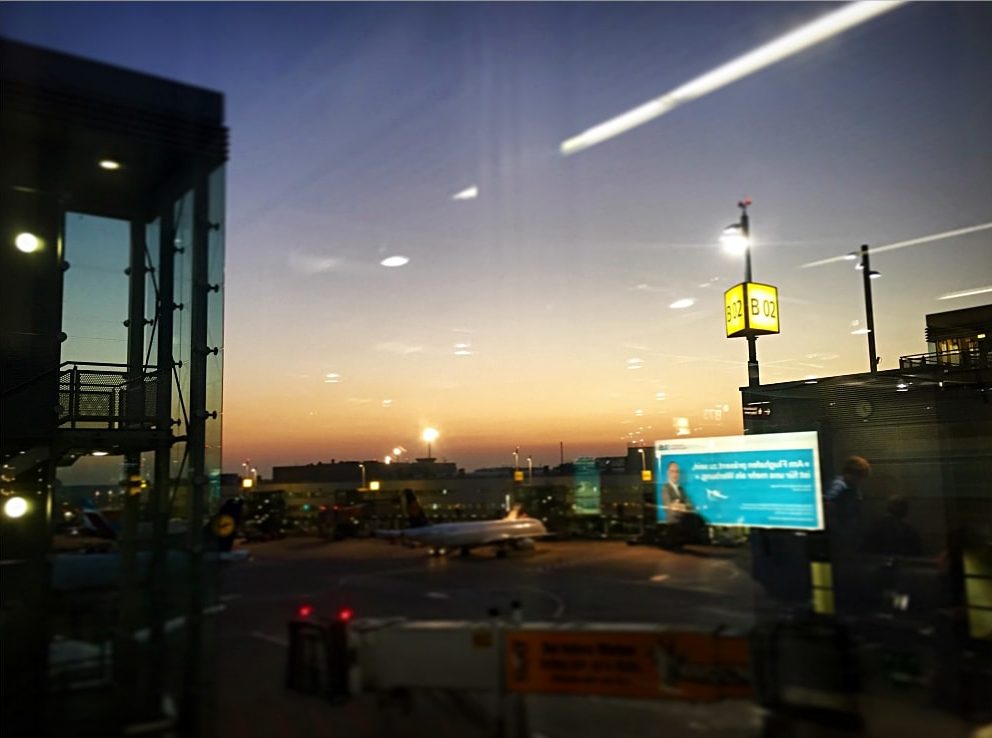 The flight was calm and since I had a seat by the window I could watch Düsseldorf and Madrid from above. If you see them next to each other, you can see, that the climate is very different.
In Madrid I first looked for a bus connection to León and after 2 1/2 hours of waiting, a bus took me to León in 5 hours. It's a good thing, there's free WiFi at Madrid airport. So the time, I had to wait, flew by as I was preparing a new recipe for this blog. What wasn't so good was, that there was no vegan food at the airport. I only had two bananas and now an apple. This was seriously the only thing I could get, except for Oreos. But I wasn't in the mood for cookies.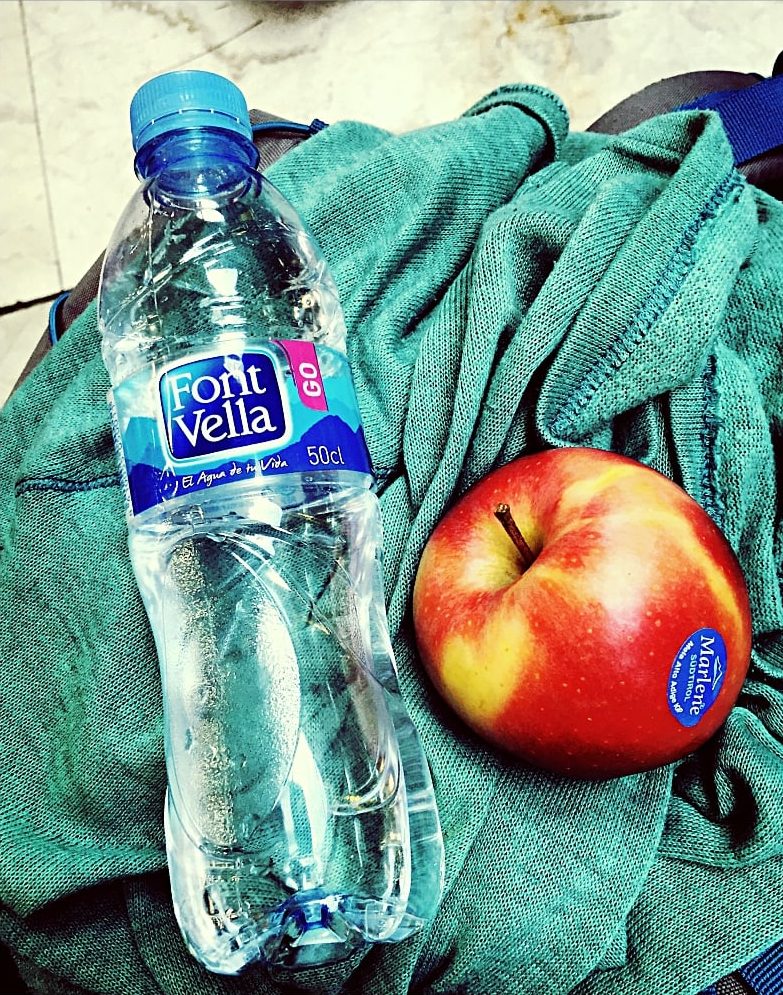 I am telling you: 5 hours of riding a bus are the worst. Even more, when the air conditioning is so cold, that it desiccate your nose mucosal, so that you have to sit in the bus, covering your mouth and nose with your scarf, to get some humidity in your nose. My seat-neighbor must have thought I am a lunatic or have a contagious disease. At least he looked at me that way.
The only distraction was the bus pad, that offered to play angry birds. I played for some time and watched two movies in Spanish. Fortunately I knew the movies, so I had a clue what is happening, because there were no subtitles. However, the praised WiFi wasn't working, so I couldn't use the trip to work on the blog and make the time seem to move faster.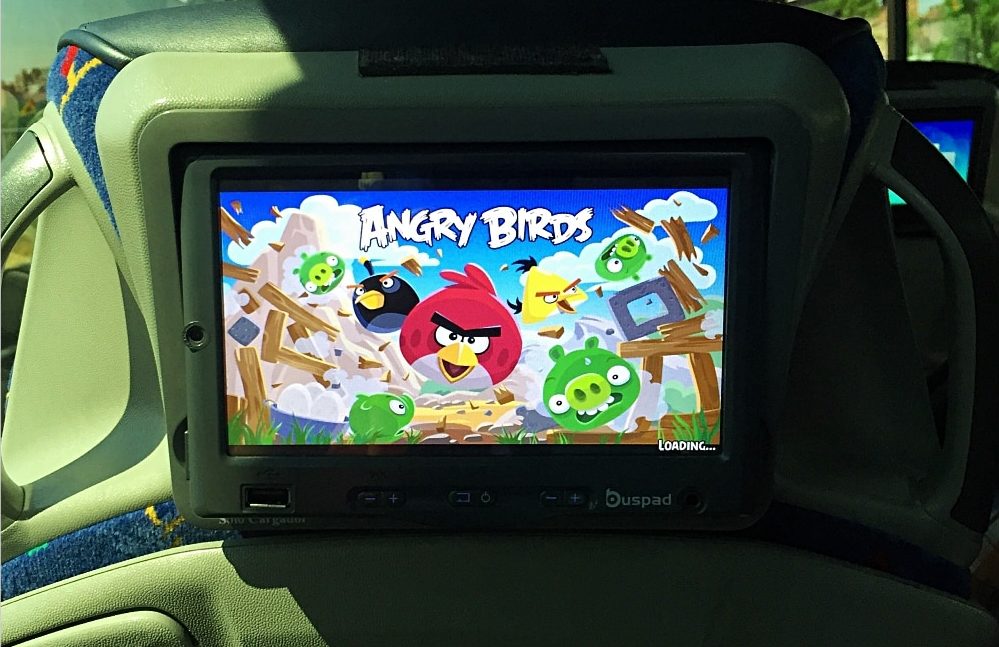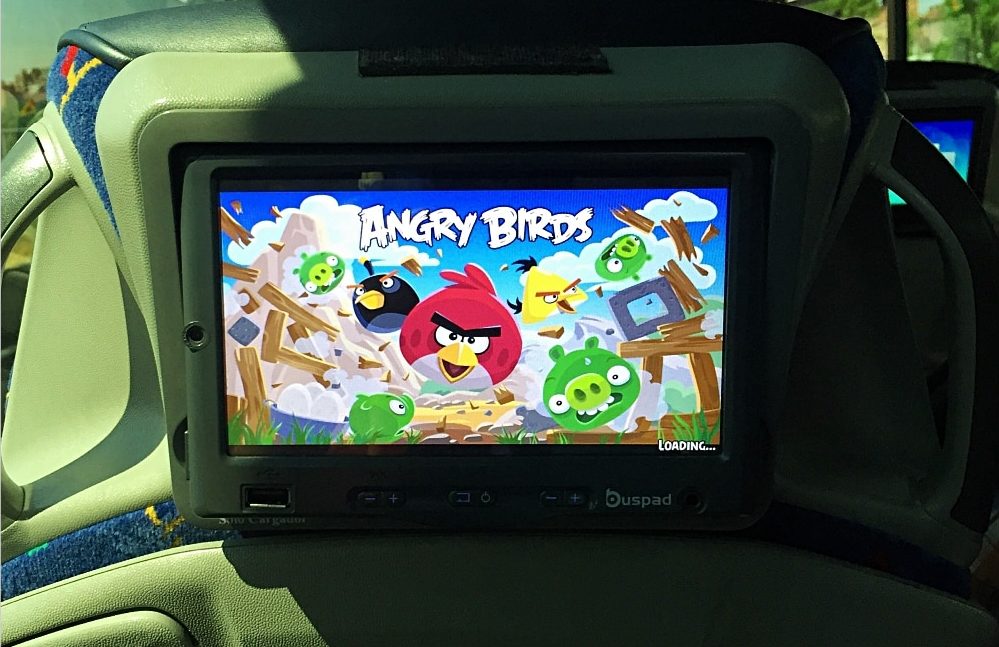 After an eternity I arrived with aching legs and the sunset in León. And I could finally take off my pullover again, because it was warm in León. After a short view on the map, I could figure out, that my hostel was in a 8 minute walking distance. The owner of the hostel only speaks Spanish, but seems to be nice. I am having a very small single-bedroom with a bathroom, that I am sharing with 5 other rooms. I haven't met anybody, but I can hear them snoring, watching TV and walking ?.
There is supposed to be WiFi, at least in theory. My phone and laptop are connected to the network, but have no connection to the internet. It is kind of odd not to be online for that long time…
Around 8 o'clock, I am going to the supermarket to finally get some food. There are a lot of soy milk options in Spain. I bought some oat cookies, walnuts, bananas, a peach and roasted and salted corn.
In only nine minutes walking distance, there is a vegetarian-vegan restaurant. I did go there just the moment, that it opened that day, at 8:30 p.m. to finally end my starving. I could only drink part of my pint-sized beer, because I felt a little drunk. Not only the absence of food all day, but also the missing sleep last night are probably to blame for that. On the way back to the hostel, I discovered a McDonald's branch and made an inconspicuous approach towards their WiFi. But nothing. So I went back to the hostel and fell into bed exhausted.
I slept well. At least until 6 a.m., then the first people got up and started their way to the bathroom. I turned over for a further nap, because I had to get some more sleep. At noon I had finished my beauty sleep, took a shower, washed some clothes and had a little breakfast with the food, I bought yesterday. So I walked in the city center, because I wanted to do some sightseeing in León.
How León looks like, I will show you in my next post.
Love,
Rina