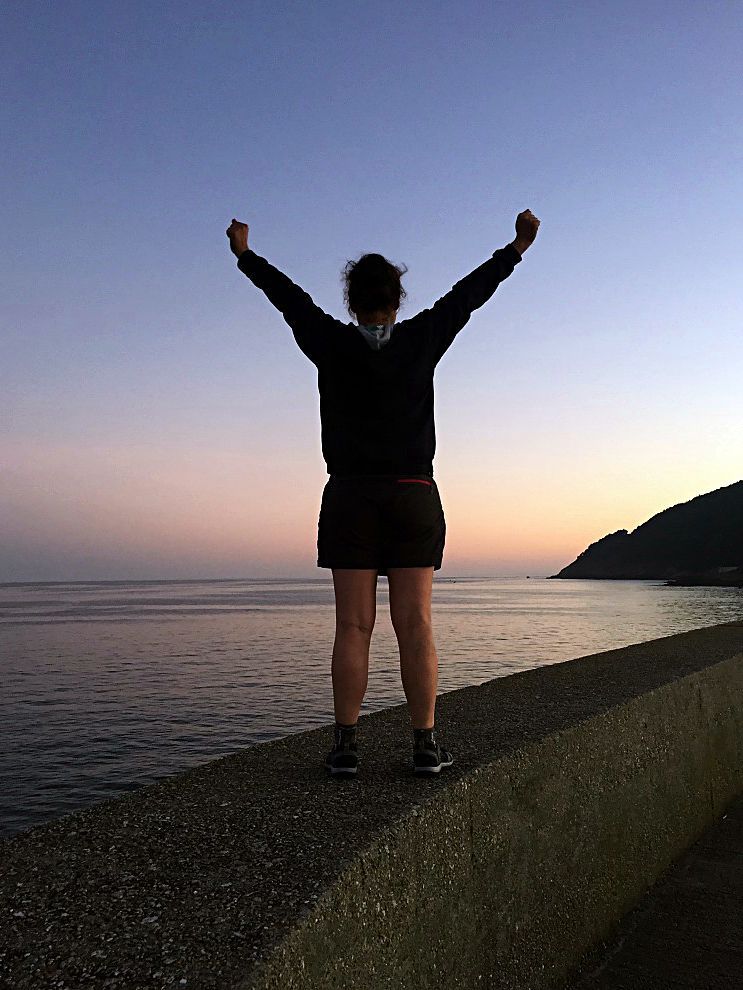 The time has come: The last day of my journey arrived and I am spendig it with my friends Katy, Sandra, Matti, Lara, Julia and many more.
I spend the midmorning with Katy at the beach. We search for seashells and walk along the water and
rest in the sand.
While we are lying there Julia and Lara arrive in Finisterra. The walked here from Santiago de Compostela and I am so glad to meet them again. We make plans to meet in the late afternoon to go to the lighthouse and watch the sunset. But before that Katy and I visit the store that offers the goa fashion and I finally eat the veggie fritters with fries and salad. I wanted them already on monday, when I was here the first time with Solveig and Anna to get some pants for Solveig. This dish is delicious!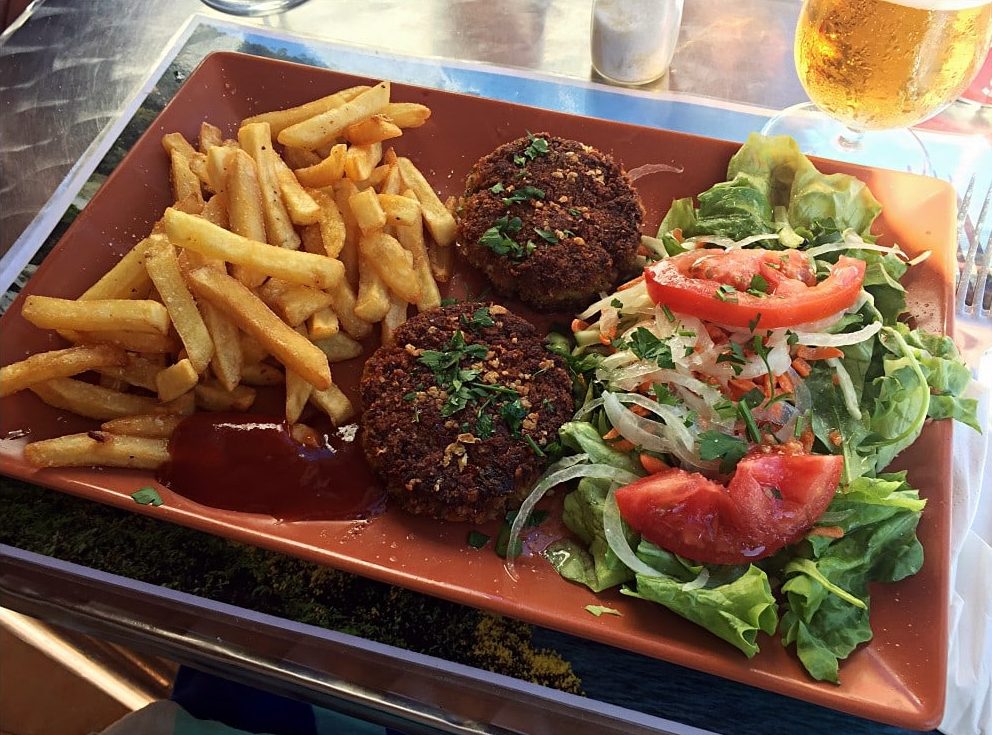 Danach gehe ich in die Albergue, um schon mal zu packen. Meine Wanderschuhe sind so abgelaufen, dass ich sie einfach wegschmeiße. Wofür sollte ich sie mit nach Hause tragen?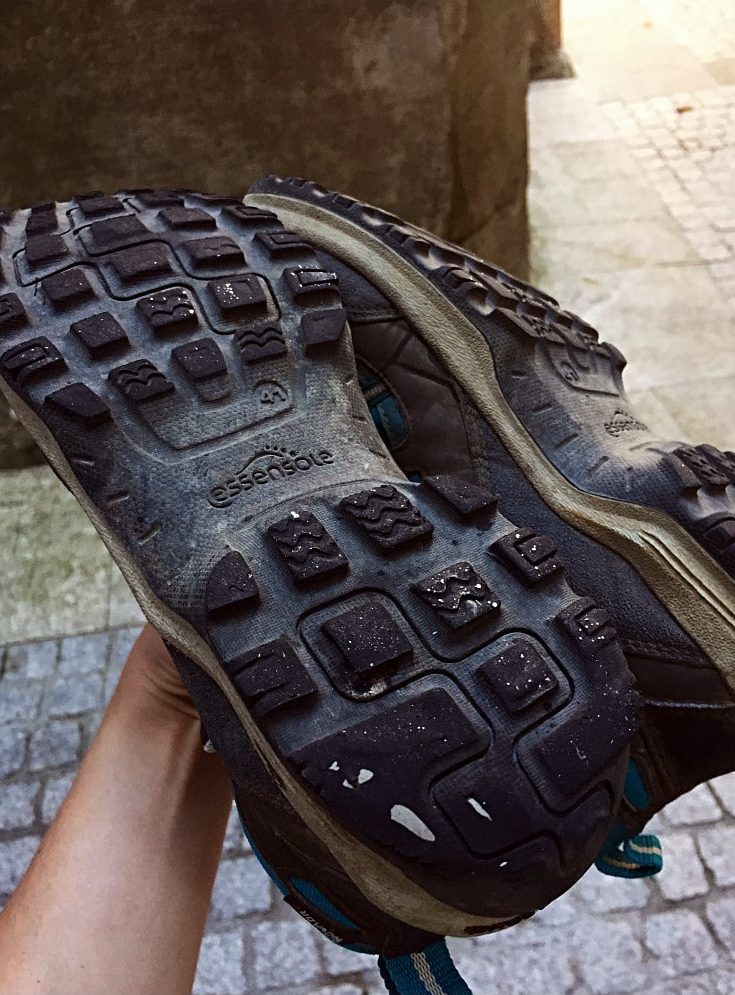 The sunset at the lighthouse is the perfect ending of my journey. The atmosphere is cheerful and the sunset is beautiful.
In the dark we go down the hill and to an offside beach to celebrate. We got some snacks and drinks at the supermarket and now want to eat and drink.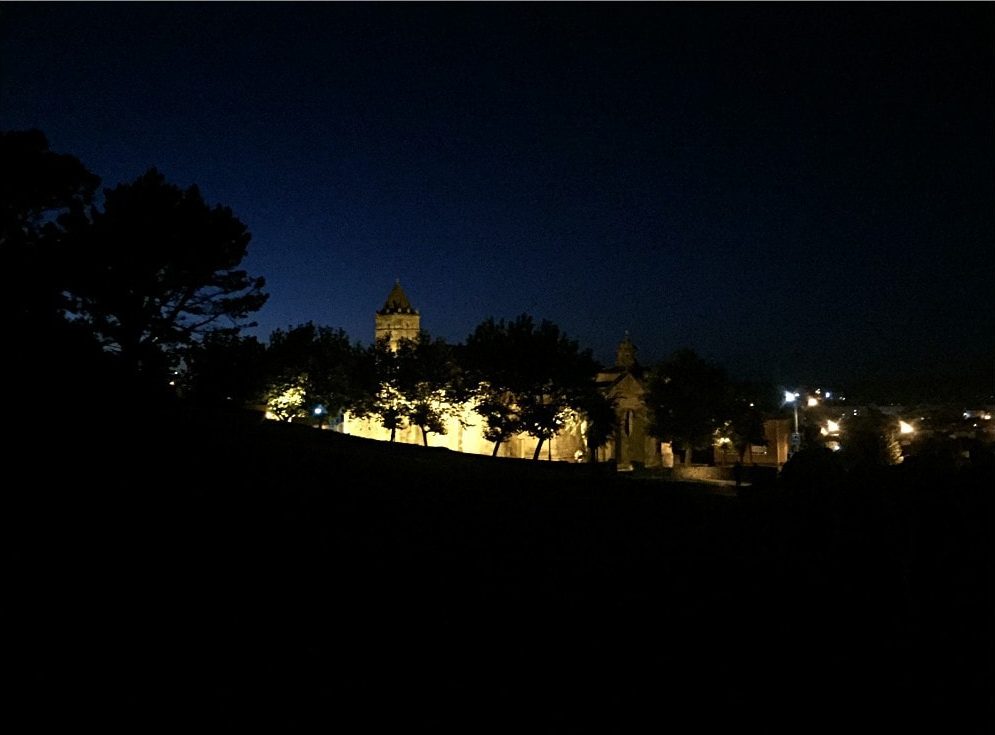 As we arrive we meet two Germans who lit a bonfire. We ask if they mind us joining them and they don't. So 30 recently strangers spend an incredible evening togehter. We have the rocks in the back, beneath us the sand and in front of us the roaring sea. The sky is so amazing, I have never seen this before! I seems as if a tent of sparkling stars is covering the scene. I lie in the sand for a while and watch the stars. It is feeling so wide and yet so protected. An indescribable feeling. I spot a shooting star and make a wish.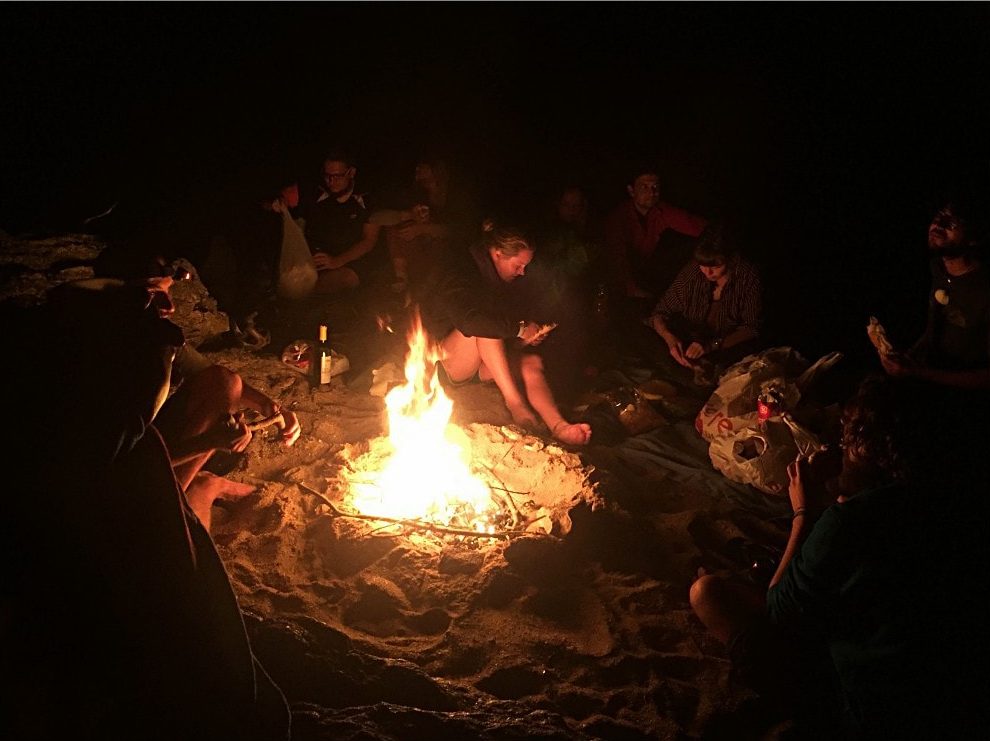 Then I go back to the albergue and to bed. The next day I am going home.
I will miss the Camino and all the people I have met very much. But I am also looking forward to be home again. My bed, sleeping in a room all by myself, fresh clothes and a full range of spices to cook with.
I have decided a couple of days ago, that I will be back!! Maybe I will walk the Camino del Norte, along the ocean. Main issue: out, away, into nature and by feet.

"You have only been really there, if you went by feet."
Johann Wolfgang von Goethe
Love,
Rina