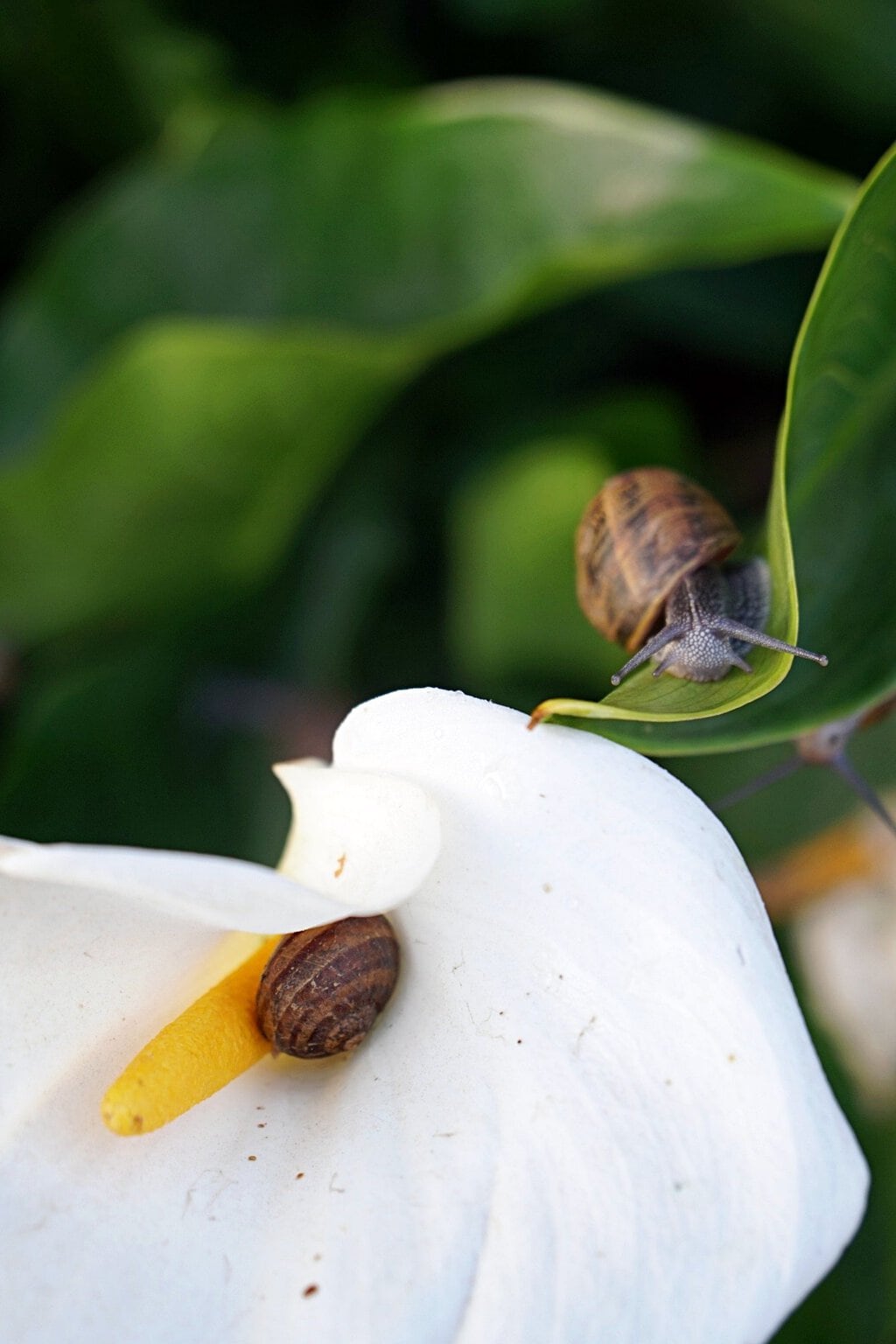 I didn't get much sleep again last night. A new mosquito bite kept me awake and the plastic bed made me feel either too warm or too cold. At 4 o'clock the first people get up and pack their things while I turn around one more time and snooze a bit.
When Steffi and I get up at 6 o'clock everyone is gone. Nerdy pilgrims!
At 6:30 we are on the way today. It is very foggy, but the sun is already breaking through. The light is amazing!
We follow a rocky path and it takes like forever to walk a few kilometers, because every three seconds I stop to take some photos. Then we come to an eucalyptus forest which smells sooo good. The floor is covered in fog and the sun is shining through the trees.
We like this way much better than yesterday. We are walking along the street through a small village and approach a couple of Portuguese. Some are going to church and a group of women meds to do some sports. Everyone is greeting friendly. In the backyards there a veggie gardens and the cabbage is growing very high. just like I have seen it in northern Spain.
In the next village we see a café in which some other programs are sitting. We take a table and two chairs and also sit next to them on the terrace. We are having a coffee, eating some cookies and I am having an ice cold cola. This is good right now! Then we continue our hike. The first few minutes after a break are always a little edgy, but then it's going great. Better than yesterday off the breaks.
We are walking through and eucalyptus forest again and I am inhalating the amazing smell.
On a cobblestone path we are going straight to the next town. As we are under-crossing the highway Steffi is spotting a graffiti. "Se Feliz" is written there. We guess that it means something like "be happy" and this is why we sing "Don't Worry Be Happy" the next 20 minutes.
Coming closer to the town, we are walking past some big houses and we guess, there are living rich people here. Then we come to the Town Barcelinhos. We are overtaking the Austrians there, who started their hike much earlier than us. At 11:30 were the first people in the albergue and can choose our bed freely. We are taking a shower first and wash our clothes, then we're having the leftover noodles from yesterday and I am editing the pictures of today. And today there are a lot…
The longer I sit, the more my feet hurt. I'm taking a pain pill to make the pain go away or at least be less strong, so that I can move normally.
After our siesta we are heading to the city center in the afternoon. Barcelos is a beautiful town. There's some kind of celebration going on and the Portuguese are dancing to music on the platform in front of the church. We are sitting down in the café and enjoy a great cup of coffee.
Since it is Sunday not every shop is open. but we are finding a supermarket and get some potatoes. We found some rosemary on our hike and we want to make it into rosemary potatoes.
We are getting two different kinds of potatoes and a bag of mixed salad. In the albergue there is some oil but no vinegar. So we are getting also some vinegar for the dressing. 1 L of white wine vinegar cost 59 cents and is the smallest packing size. So we donate the rest of the bottle to the albergue. The watermelon looks great, so we get a quarter of a watermelon for dessert.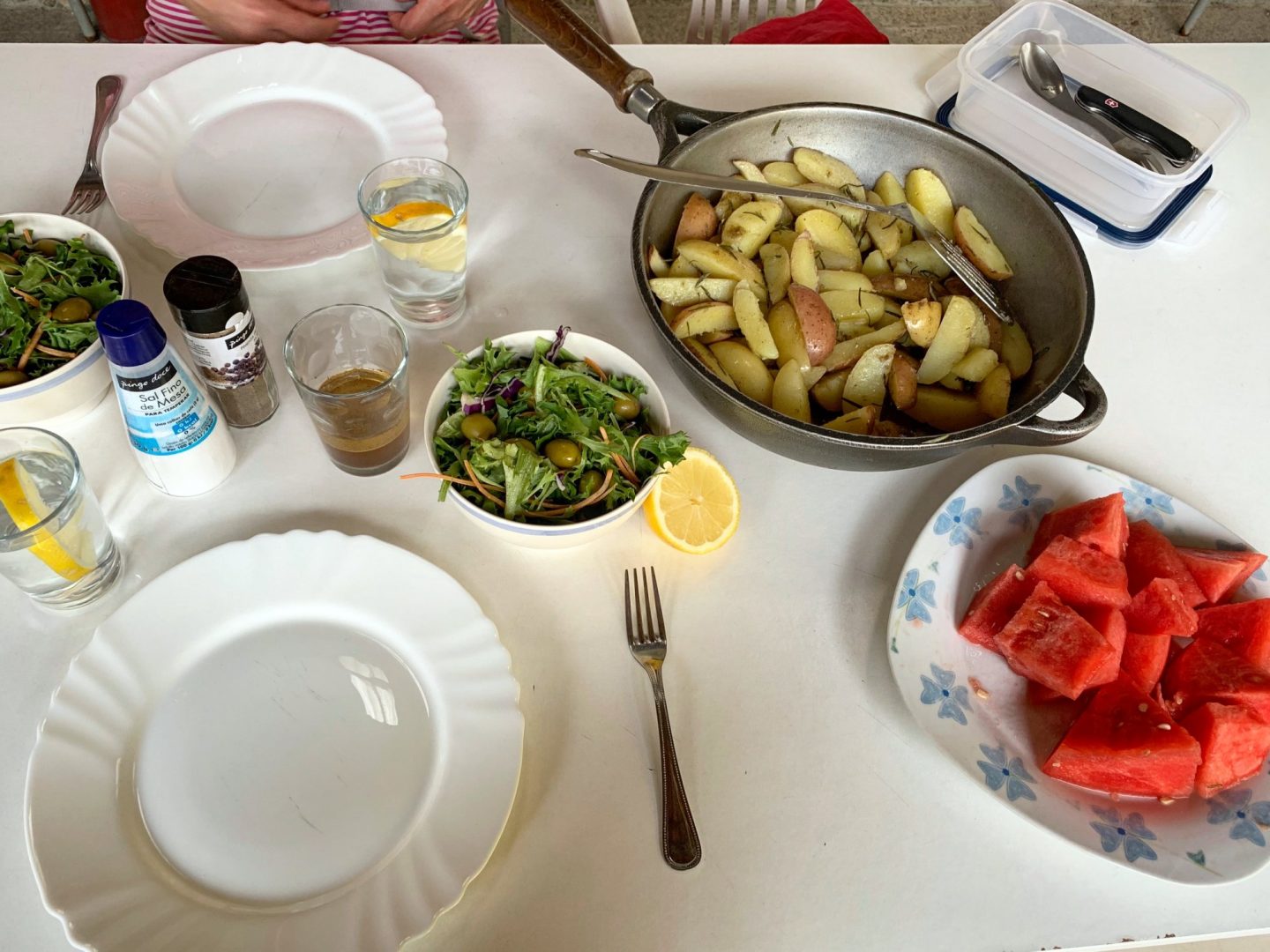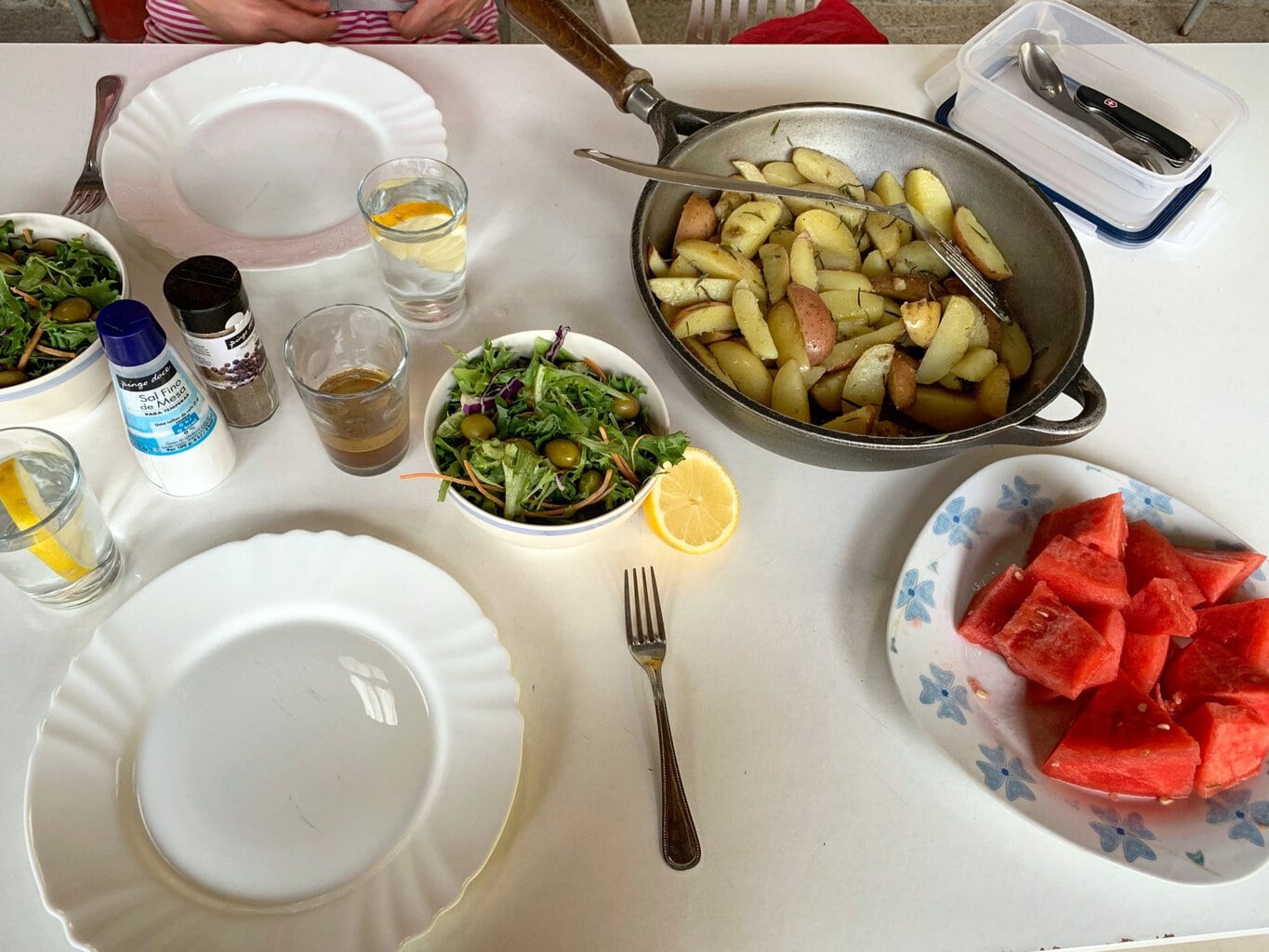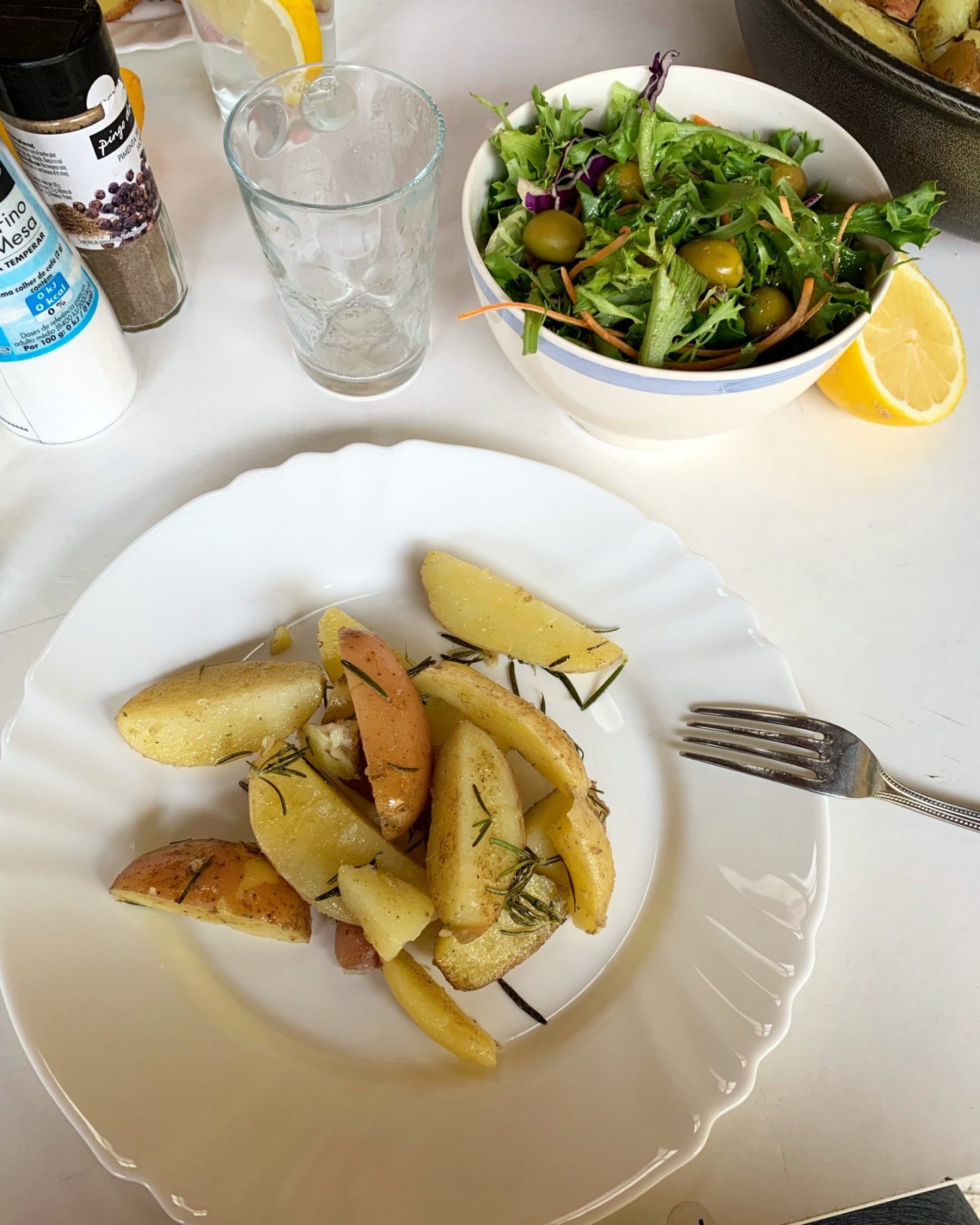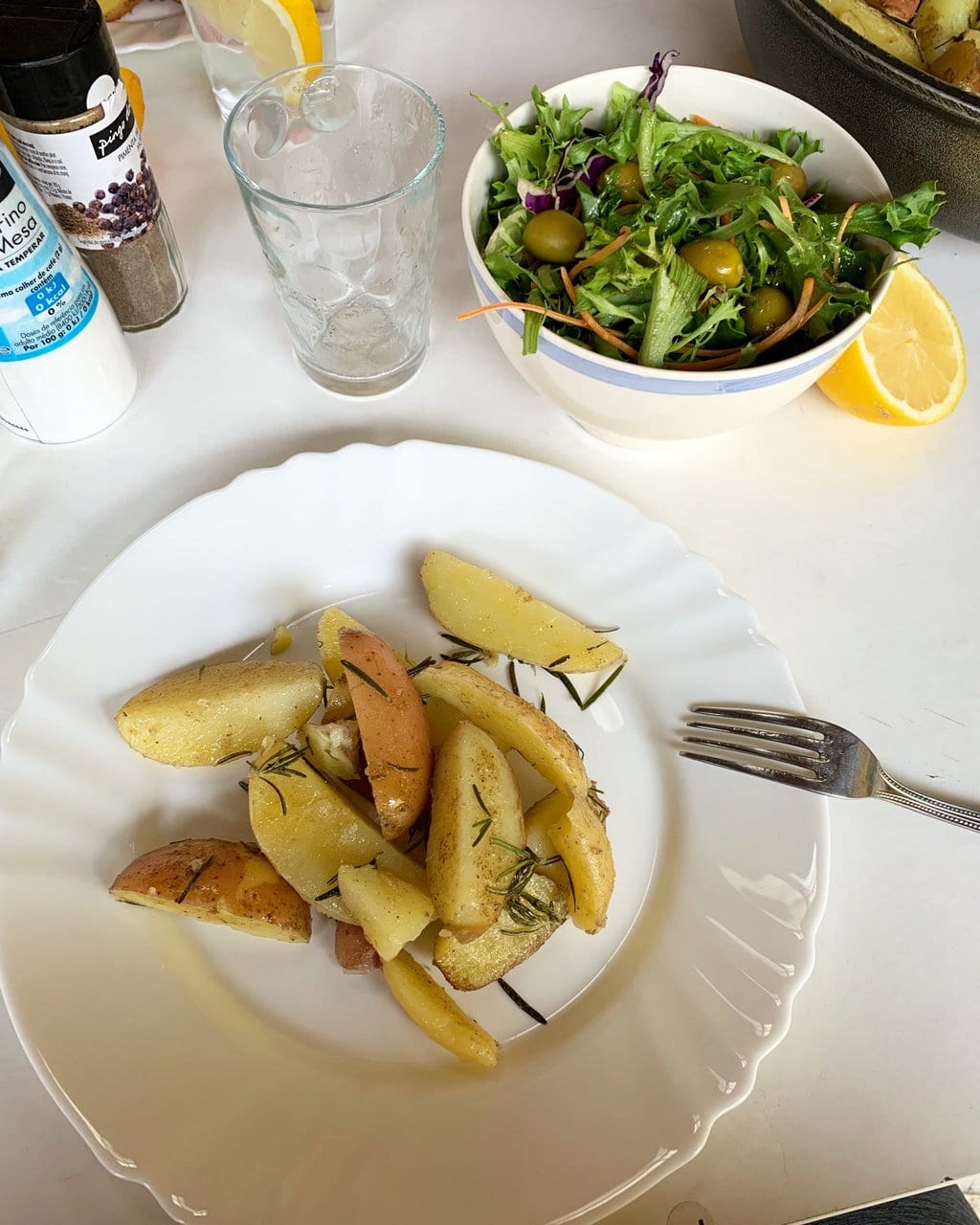 We spend the rest of the evening with the other programs and have wine and great conversations. I am already in Camino fever and I'm so glad that the Camino Português it's also providing this energy. Around nine I'm going to bed to write today's post. Also the others are going to bed one after another. At 10 PM sharp everyone is calm and starting to sleep.
See you tomorrow!
Love
Rina