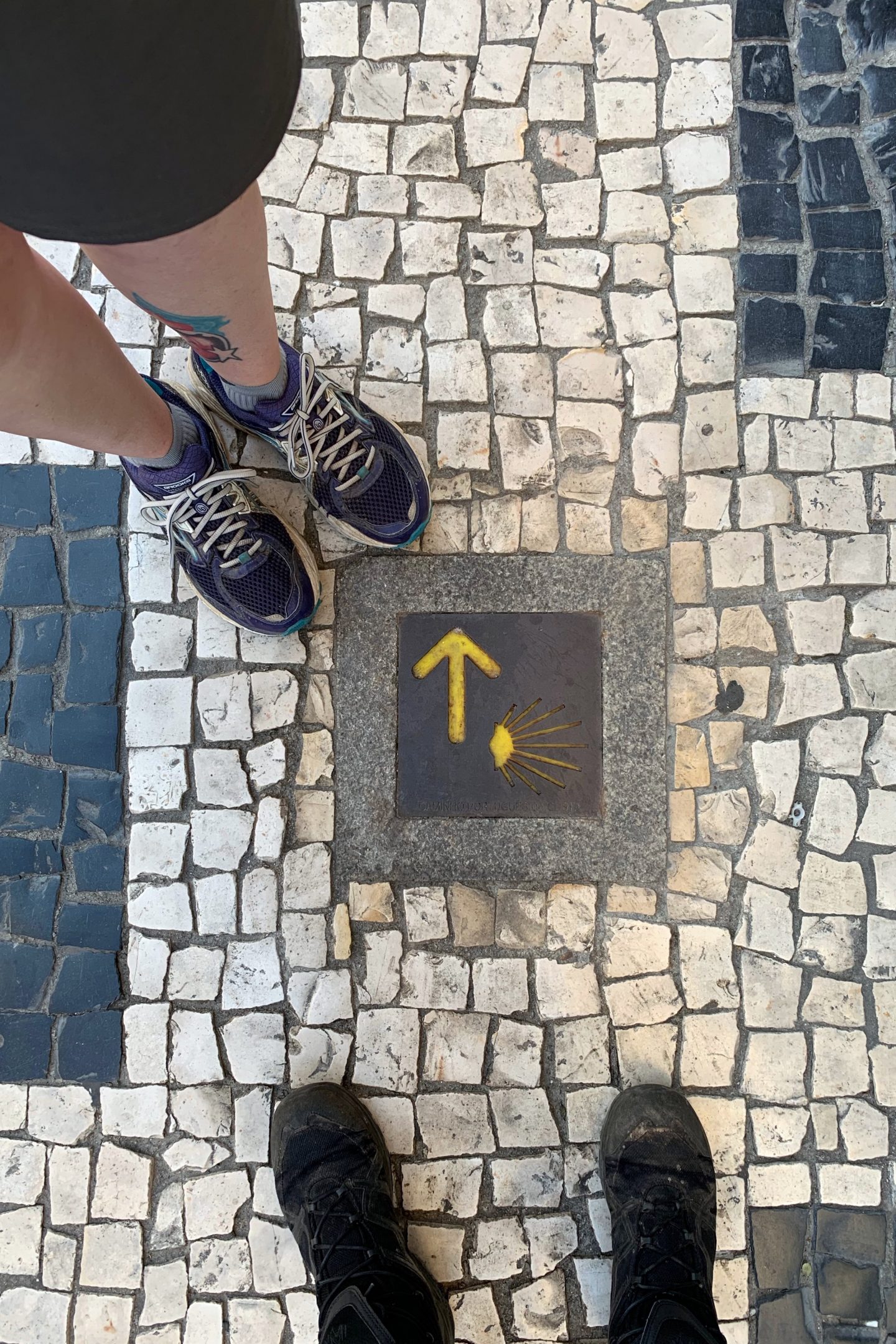 Steffi and I landed well in Porto yesterday. Today we are going to do a little sightseeing and since we have been walking a lot yesterday, we decided to take the bus. The Yellow Bus passes the historical city center and drives a little bit outside the city along the biggest beach in Porto.
It is very hot in Porto. The highest temperature is 31°C. One thermometer shows even 40°C, but this is in pure sunshine. We are thankful for every air movement that is coming through the window into the bus and we are glad that we didn't take a seat in the sun outside, but in the bus upfront with a roof over our heads. As the bus tour is over, we are happy to get outside again. But the bus tour also has its great sides. Behind us sits a couple, that is constantly fighting. She wants to see all the castles, but he just wants to sit in the bus. We are having a blast.
The night doesn't bring the cooling down, that we were hoping for, but nevertheless we're sleeping well. We found a place in a little house which is lovely decorated. We are feeling home and I found it, like always, on Airbnb.
At noon we are taking a break at O Burrito, and odd, small restaurant which is inviting us to share our table with people we don't know. A great start to the Camino. 😉
The food is completely vegan and tastes fantastic. We are sharing a serving of quesadillas as a starter and then have a burrito each. One is an Asian burrito and one is South American. I highly recommend this restaurant!
After finishing the burritos we are going a couple houses further to get vegan donuts at DUH Vegan Donuts.
In the late afternoon we are going back home and try to cool down a bit. Later we are cooking a delicious one pot pasta and I have a little Vinho Verde while Steffi is having an ice cold beer.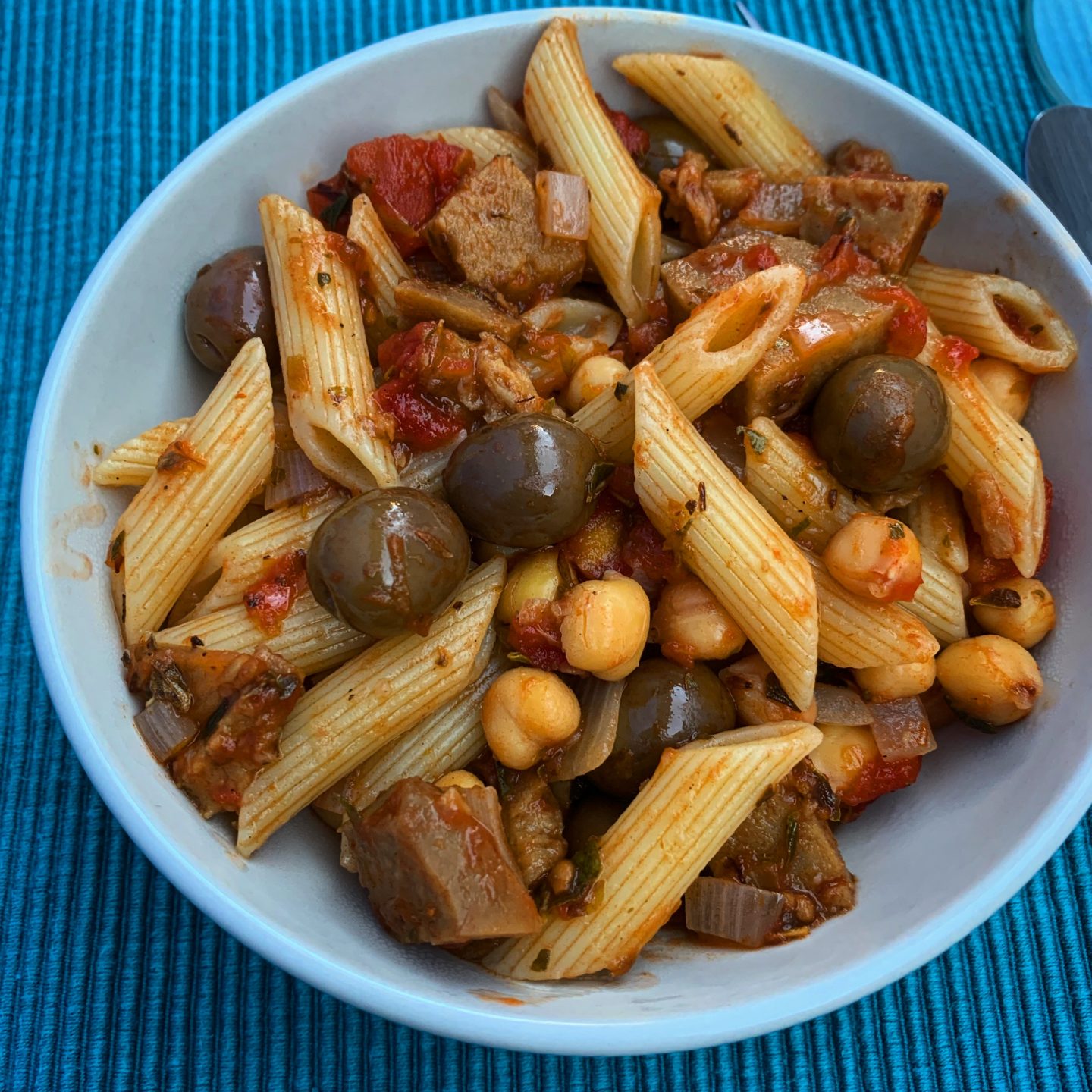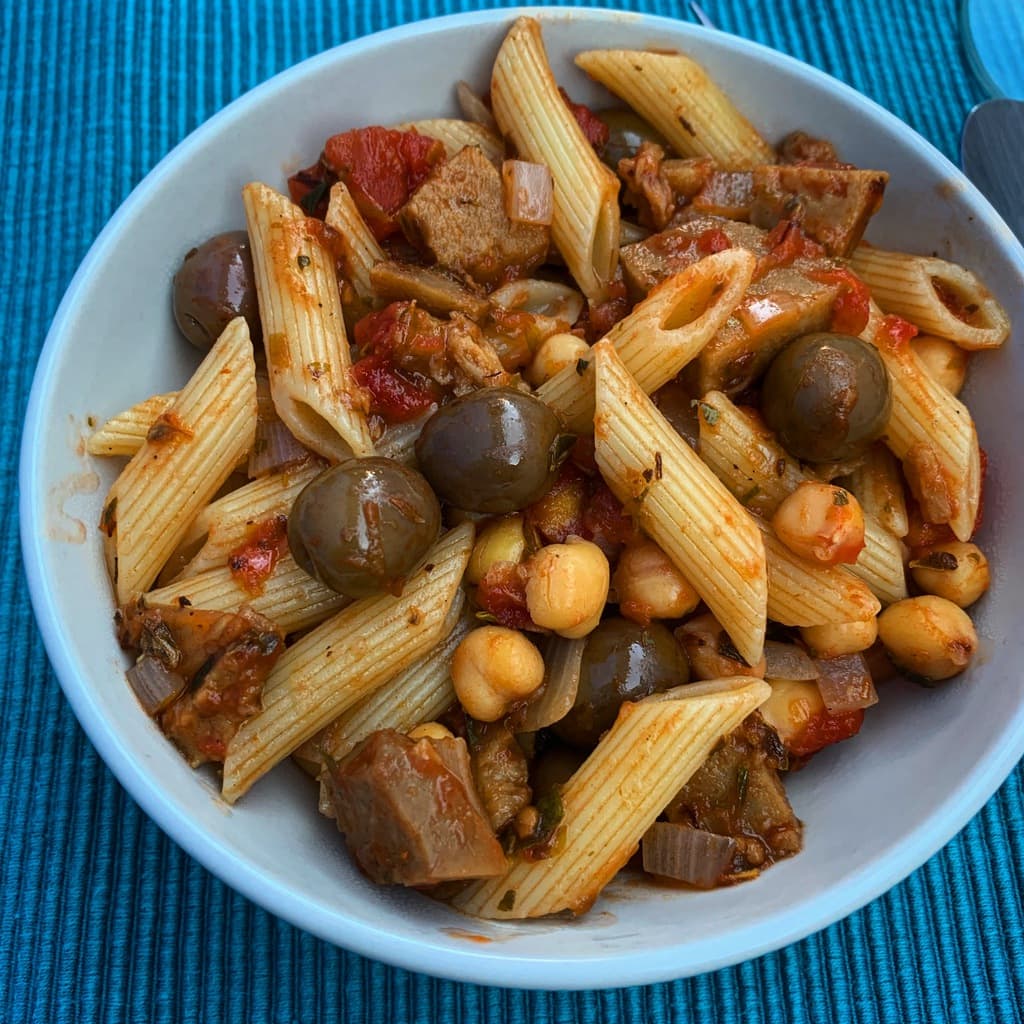 After our dinner Steffi is so dear and is doing the dishes for both of us so that I can use the meantime to write this article. As I am dictating these lines, suddenly our neighbor is standing beside me and is offering to use her clothes line. We would find clothes pins in a bowl next to her entry. How nice of her! Our clothes that we have washed are however already dry.
It is getting cooler and a little wind is coming up. How nice!
Tomorrow we want to start early and are cleaning up the house a bit. We are packing the biggest part of our stuff together already, so that we can start right after getting up. The first two days we are going to walk along the coast because this way is supposed to be nicer. The plan is, that we're going to dive into the ocean after hiking half the way, to cool down a bit. I'm looking forward to it! "Diving into the ocean NAKED!" Steffi is shouting from the kitchen. Okay. Naked. This is the plan…
Love,
Rina