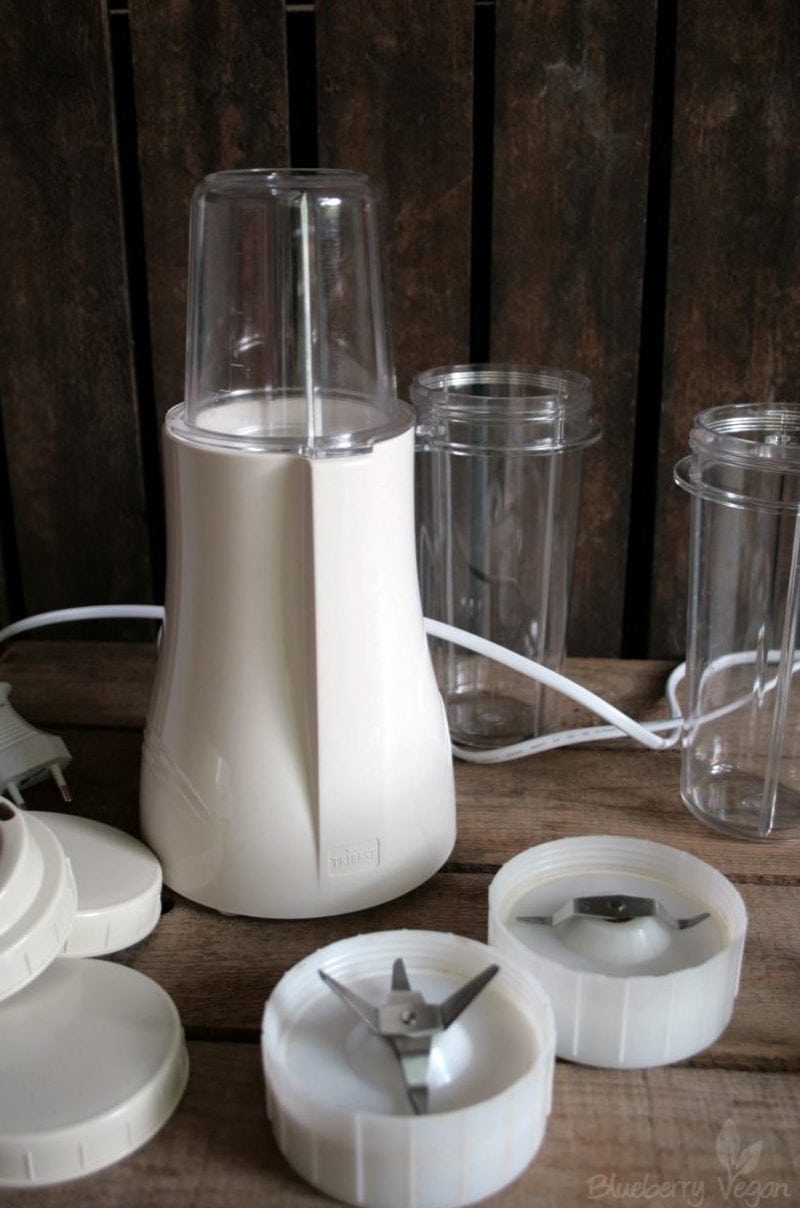 [Advertising: Affiliate Links]
When you know my recipes, you have read the term "Personal Blender". This is because I use it every day. I am going to present it to you in this post. I'd like to say before I write this lines, that I have bought the blender by myself and have no advertising contract or whatsoever with Tribest. They don't even know, that I'm writing this post.
What does the Personal Blender do?
The Personal blender can mix and grind. So in practice that means, that I don't have to soak my cashews to make a smooth cashew cream. This way I can spontaneously make a creamy, soy-free sauce or make some cashew cheese for a delicious pizza. First grind the cashews with the grinder and then add the other ingredients and mix with the mixer. There you go.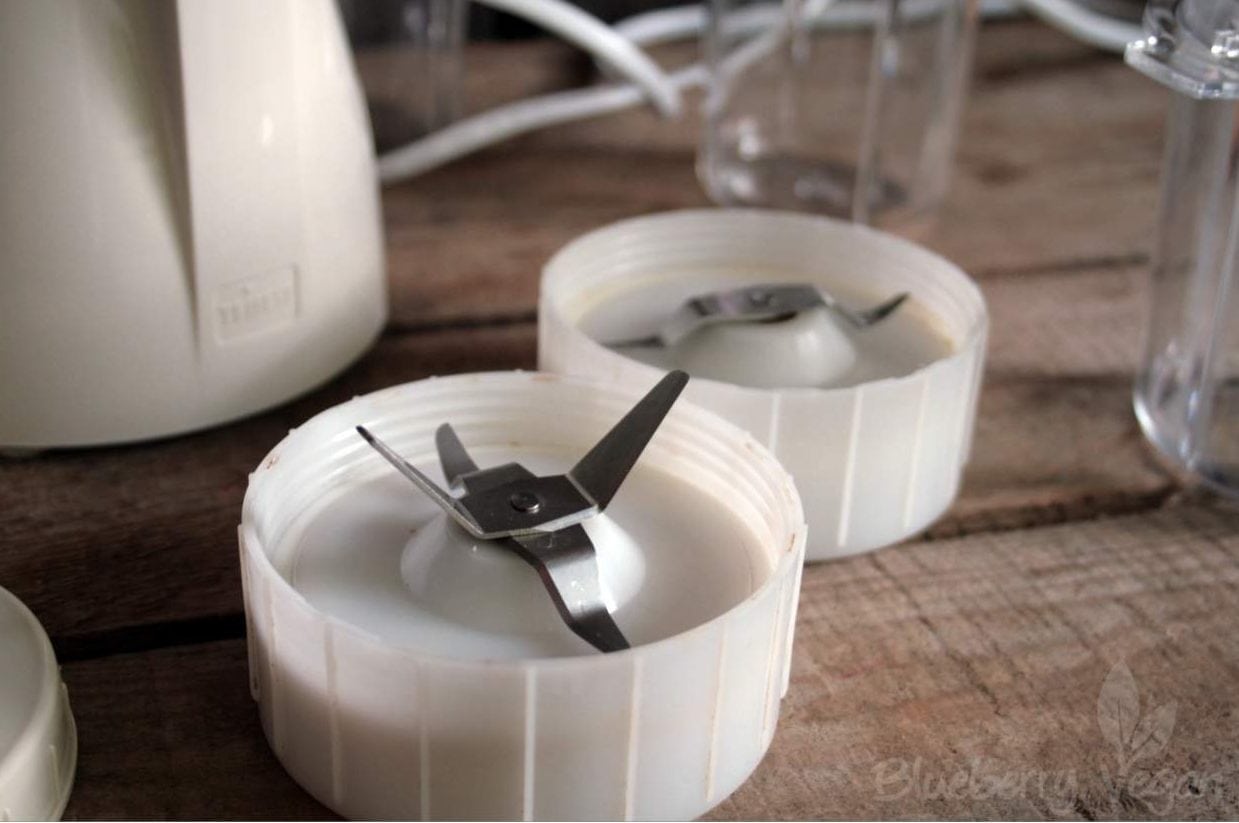 Just as easy you can make an egg substitute from flax seeds. Grind a tablespoon of flax seeds and mix it with 3 tablespoons water. Wait for 5 minutes and the "egg" is ready and can be used to make fluffy and moist pastry, such as donuts or burger buns.
Also for pestos and salad dressings this little blender is worth gold. My mayo is prepared in less than 10 seconds. And for my pancakes I use the bigger cup and mix all ingredients very quickly and don't have to wash up much. Speaking of it: The cups are dishwasher safe. Wash the mixer and grinder under running water and let it dry.
You can prepare delicious smoothies with the Personal Blender. Just fibrous greens are not getting that smooth. So I use my high-speed blender for those to make them really smooth and velvety. I also regularly grind coffee and sugar in the little cup to make powdered sugar.
To blend you just fill in the ingredients, screw on the mixer or grinder and push it in the engine block to pulse the knifes. When you want to put it on a steady rotation, you twist the cup a little and it is locked.
The engine block is small and handy, so that you can take it with you on vacation. I have done a couple of times now and I enjoyed a fresh smoothie in the morning.
How much is the Personal Blender and which package do I need?
I bought the Personal Blender 250. It come with four cups (2 x 8 oz and 2 x 16 oz). The plastic cups are BPA-free. When you want to use glass instead of plastic, you better buy the Personal Blender 350.
What is your favorite small blender? I am looking forward to your comments!
Love,
Rina