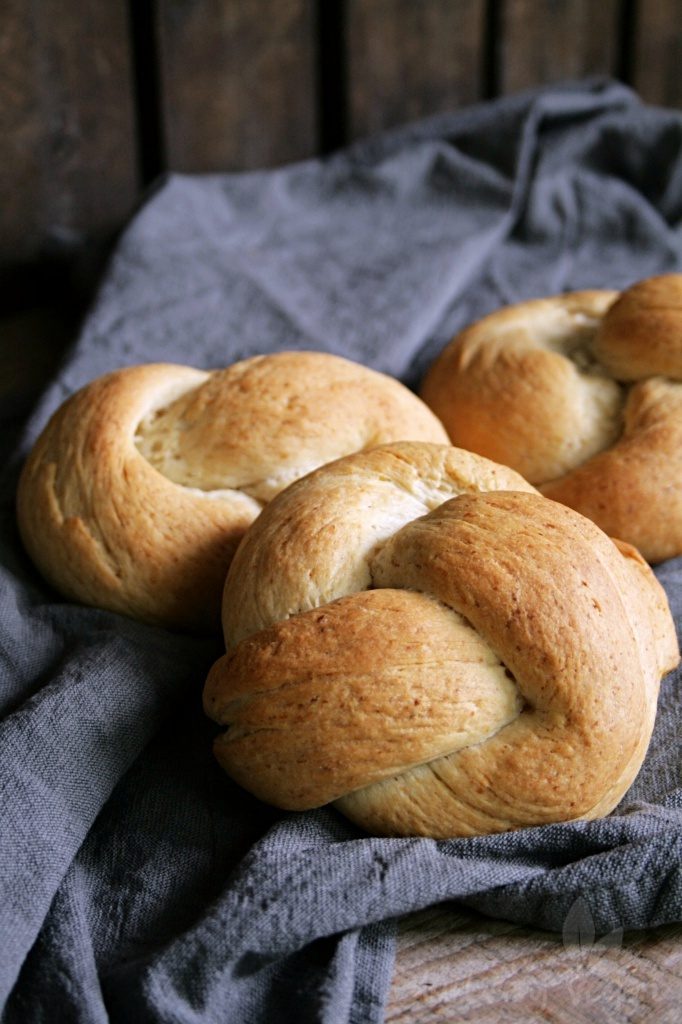 [Advertising: Affiliate Links]
Oh, I loved them! When I was going to the bakery and got me a treat it was either a pretzel or butter knot. I still get a pretzel every now and then from a bakery, because most of them are vegan. But I haven't had butter knots in a very long time.
So when my friend invited me over for breakfast, I planed on making homemade butter knots, so we could enjoy them together.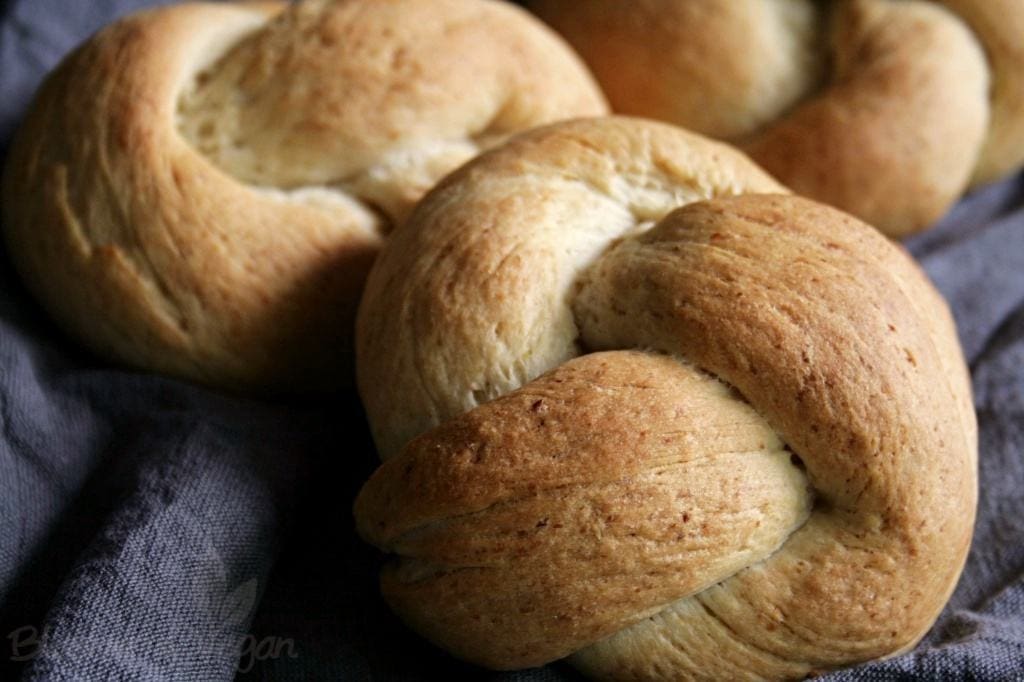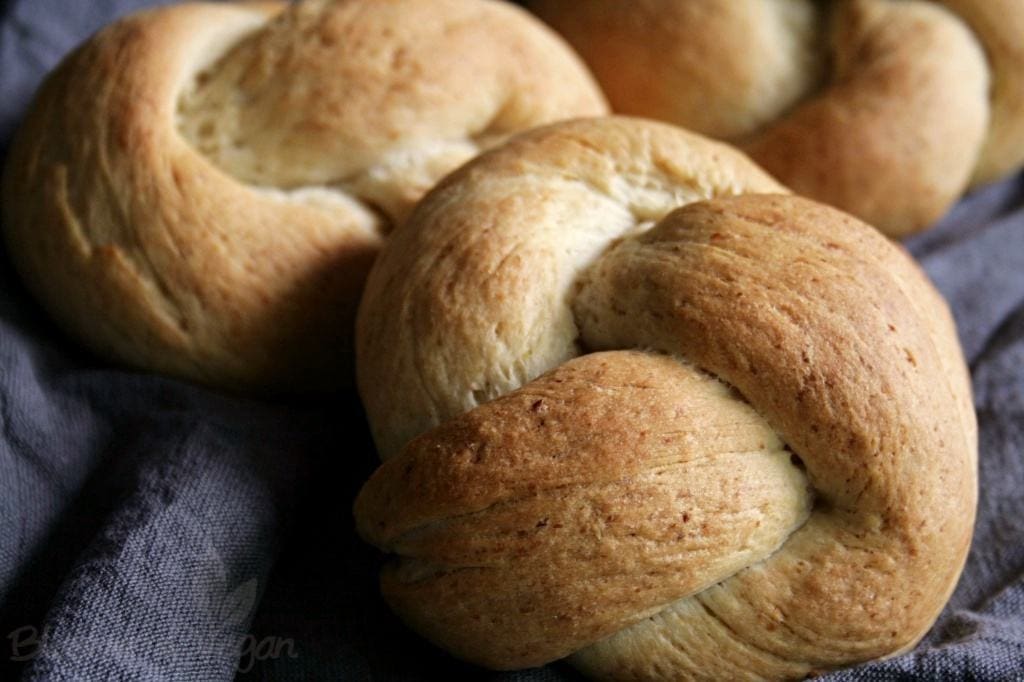 I made a simple sweet yeast dough, but used more vegan butter than usual. In the non-vegan butter knot eggs make this special texture, that when you pull it apart, it tears into strips. Flaxseed does that to my vegan dough. I used golden flaxseed for the looks.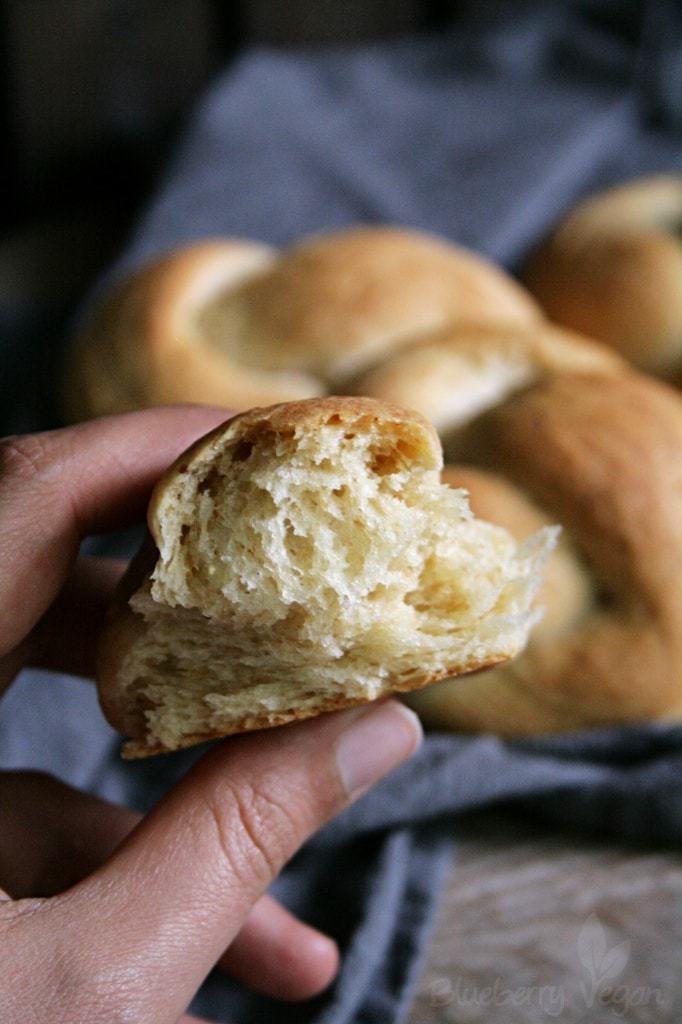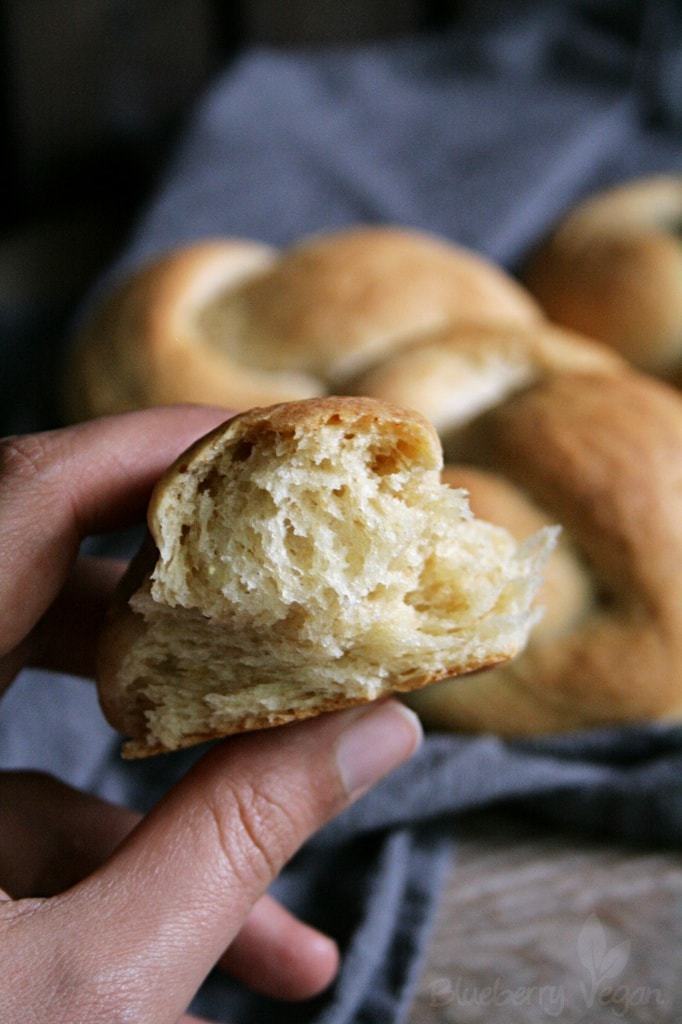 I hope you have fun baking these butter knots and enjoy them!
Love,
Rina
Fluffy and Tender Butter Knots
Gang/Type:
Breakfast, Snack
Ergibt/Yield:
4 butter knots
Zutaten/Ingredients
For the dough:
250 g (1 1/2 cups) white flour - spelt or wheat
1 pinch salt
2 tbsp sugar
1 tsp dry active yeast
2 tbsp (golden) flaxseed, ground
6 tbsp water
80 g (5 tbsp) vegan butter
50 ml (3 tbsp) soy milk


To brush on:
1 tbsp vegan butter, melted
Zubereitung/Instructions
Mix the flaxseed with water and let jelly. In a bowl combine the dry ingredients for the dough. Melt the butter and combine with the soy milk. Pour over the dry ingredients and knead with the machine for 5 minutes until soft and well combined.


Cover the dough and let rest in a warm spot for 1 hour. Then knead again. If the dough is too wet knead in a little more flour. Divide the dough into four pieces. Form each piece into a long, 1/2-inch thick rope. Make a knot in each rope and hide the ends underneath. Place on a lined baking tray, cover with a kitchen towel and let rest for 30 minutes.


Heat the oven to 180° C (360° F). Brush the butter knots with some melted butter and place them in the oven, while it is heating. After 15 - 20 minutes the knots should be golden and ready. Remove from the oven and let cool on a cooling rack.