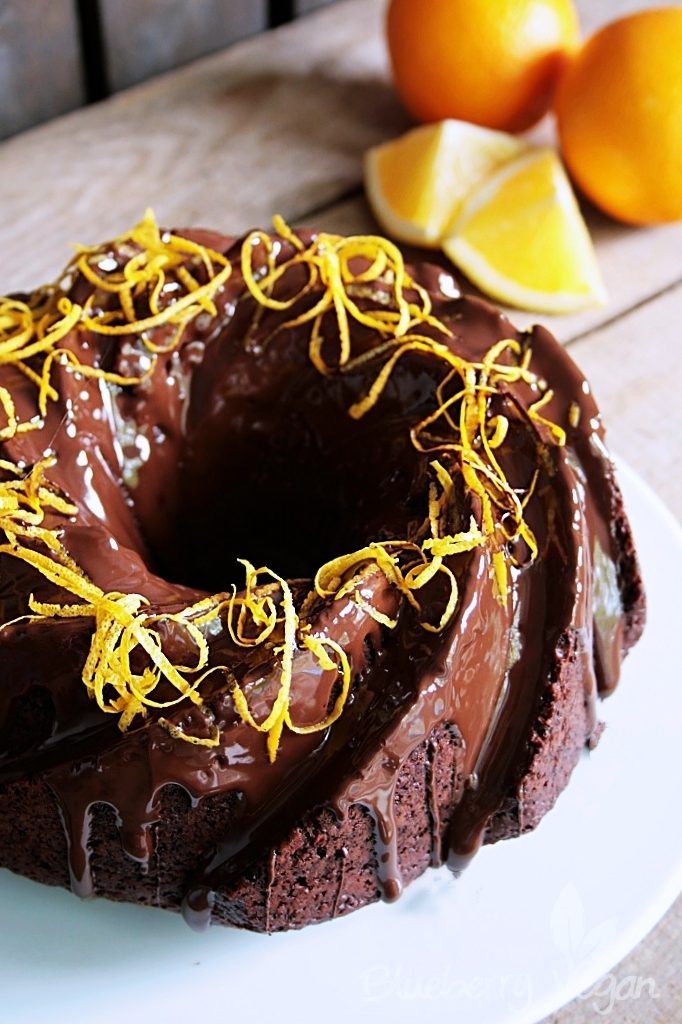 [Advertising: Affiliate Links]
I love chocolate and orange and you know that since I wrote about my energy balls with chocolate and orange. I had this bundt cake dish on my amazon wishlist for ages. And a couple of days after I looked after my nephew I got mail… Thanks again, Kathi and Jörg!
This happened a couple of weeks ago and finally I got to test it. For this chocolate dream you'll only need ingredients that you can buy in a normal supermarket, no fancy stuff added. I even found the orange blossom water among the baking ingredients. But you don't necessary need this.
I added orange flavoring (oil) to the chocolate glaze. Don't try to flavor the chocolate with orange juice, you'll have a big chocolate lump. You can also add ground orange peel if you don't mind small pieces in the glaze.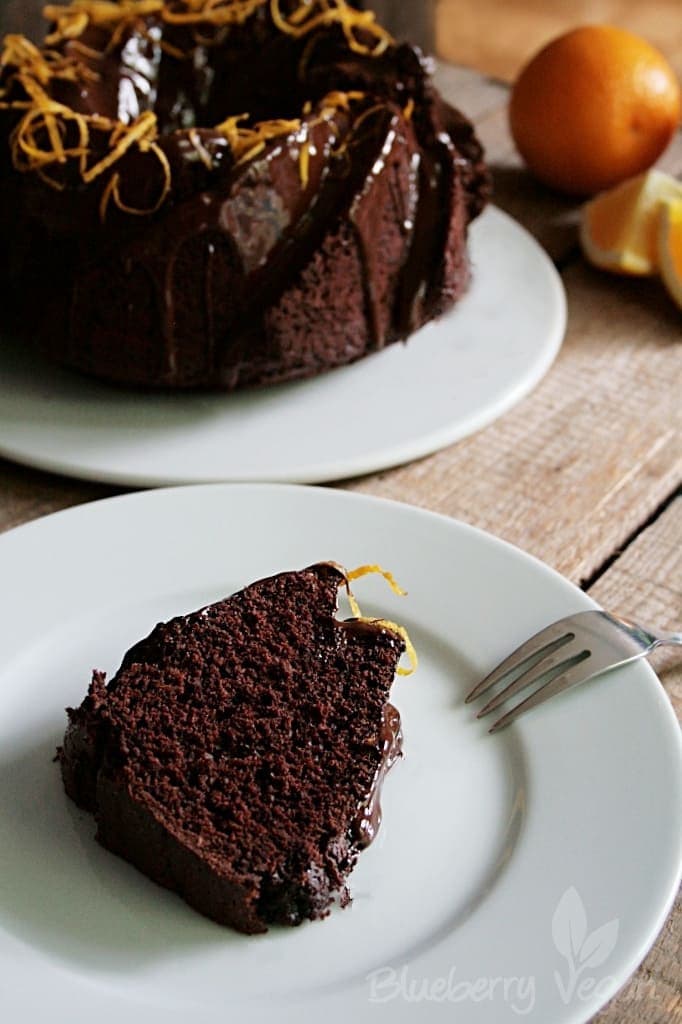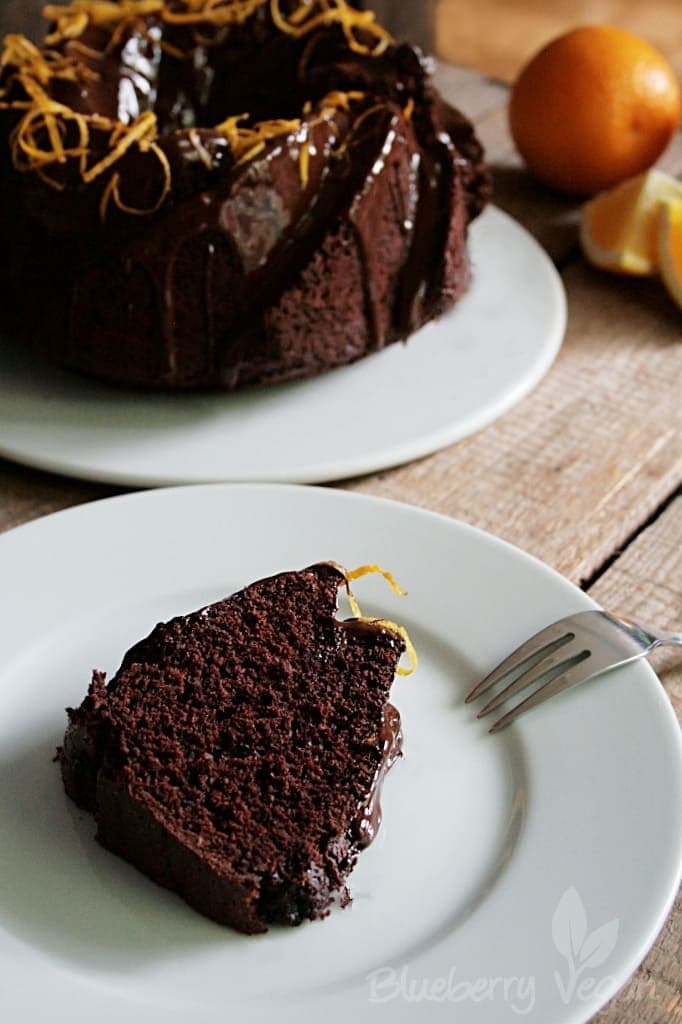 After one night in the fridge I liked it even better.
Have fun trying this recipe and enjoy!
Love,
Rina
You want to make more cakes? Take a look at those: lemon cake, strawberry cake, apple pie, chocolate dark beer cake, fruit streusel cake, vegan cream cheese cake and chocolate cake for chocoholics.

Chocolate Orange Cake
Zutaten/Ingredients
For the cake:
250 g (8.8 oz) flour
60 g (2.1 oz) corn starch
60 g (2.1 oz) cocoa powder
220 g (7.8 oz) sugar
2 tsp baking powder
1 tsp baking soda
1/2 tsp salt
150 ml (1/2 cup plus 2 tbsp) soy milk
1 tsp apple cider vinegar
2 organic oranges, and there from
180 ml (3/4 cup) orange juice
80 ml (1/3 cup) neutral-tasting oil
1/2 tsp orange blossom water - optional


For the glaze:
200 g (7 oz) dark chocolate
a few drops orange flavoring oil
Zubereitung/Instructions
Preheat the oven to 180° C, grease a bundt cake dish.


Rub off the peel of one orange and zest the peel of the other orange (keep the zests in an airtight container to prevent drying), press both and fill up the juice to 3/4 cup with water, if needed. For the batter mix soy milk and apple cider vinegar and let curdle.
Mix all dry ingredients and the ground orange peel with a wooden spoon. Then add the wet ingredients and mix briefly until smooth. Pour into the baking dish and bake for about 45 minutes until a toothpick comes out clean. Let cool in the dish for 10 minutes, then remove the dish and let cool completely.


For the glaze melt the chocolate and flavor with the orange flavoring. Let cool until it is thick but still slightly runny and pour over the cake. Add the orange zests on top.
Tipps/Notes
You can keep the cake for a couple of days in a freezer bag in the fridge. It gets even juicier then. You can buy the bundt cake dish online:
bundt cake dish