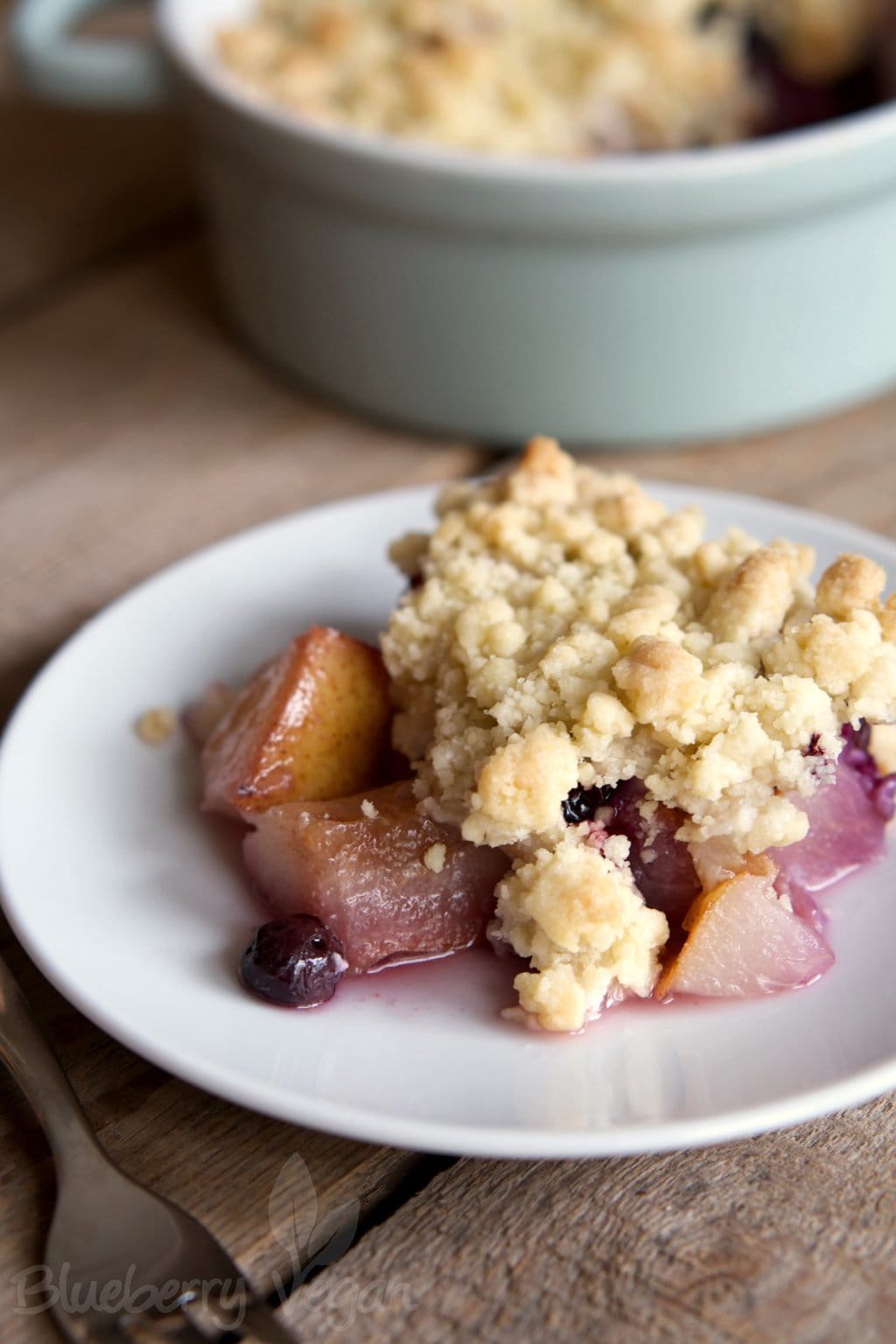 The easiest way to turn a lot of fruit into a dessert without just eating raw fruit is probably making a crumble. And it is also the most delicious, if you ask me.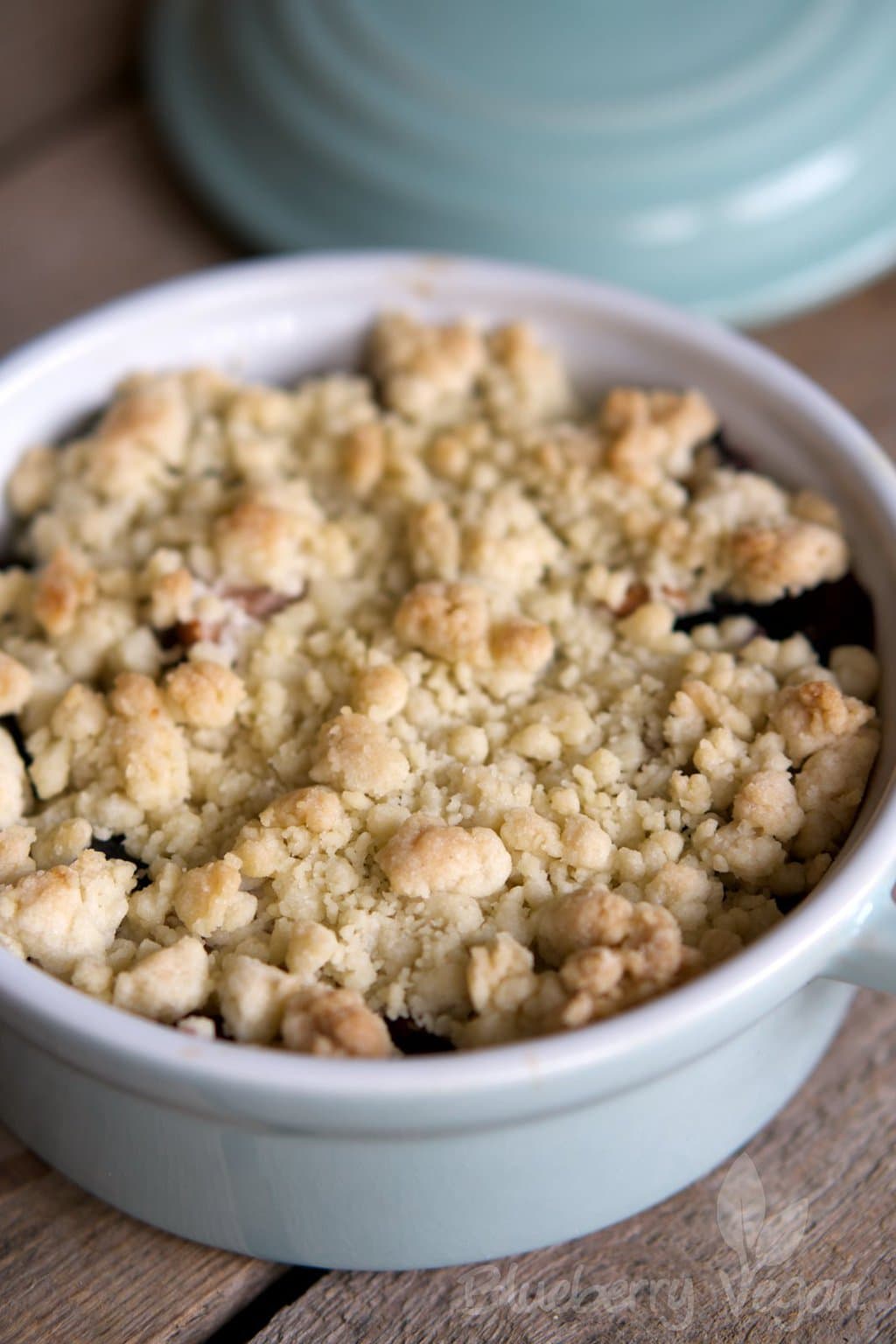 You can make crumbles with all kinds of fruit. I decided to make one with pear and blueberries today, which is a nice change to my usual beloved apple crumble.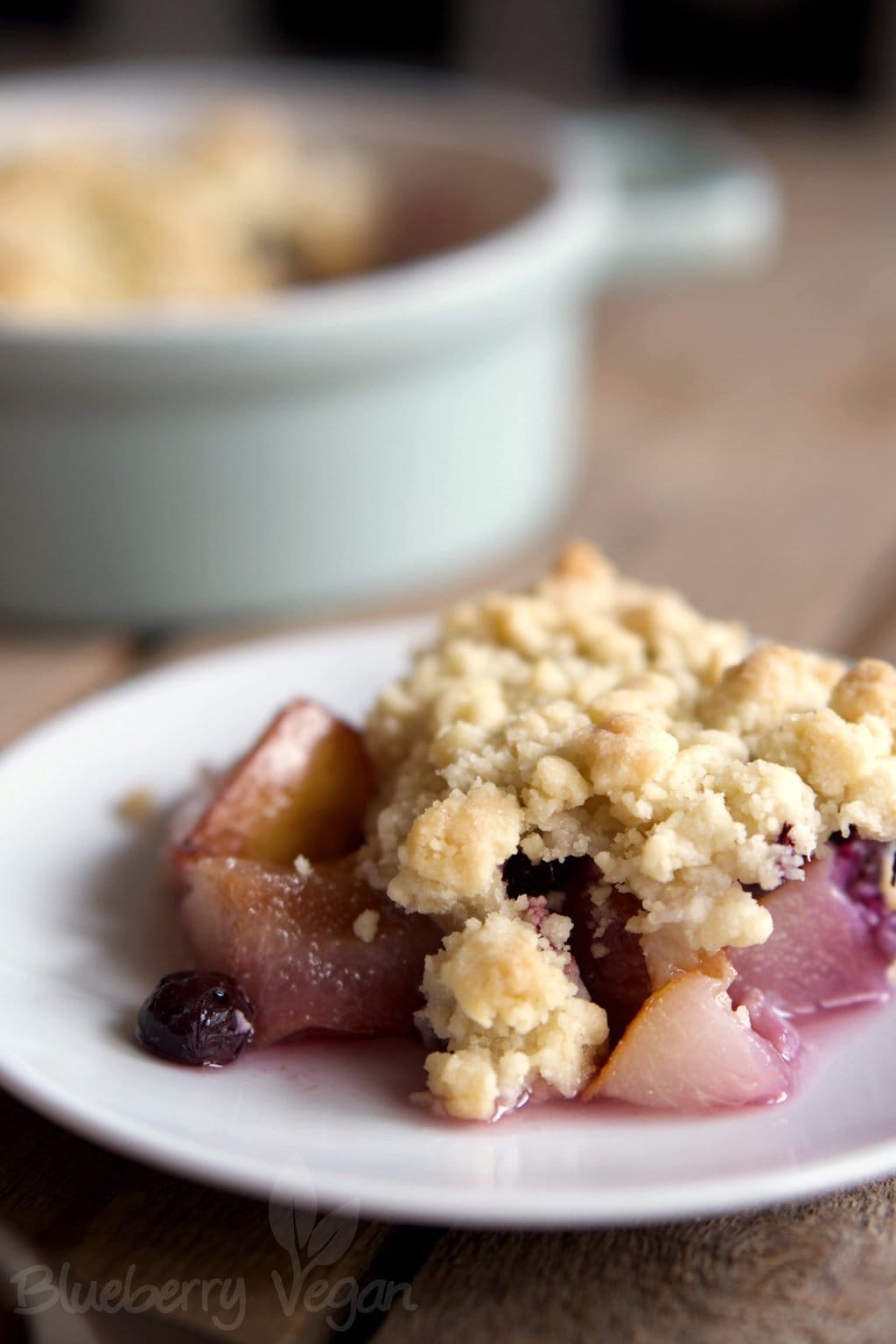 Enjoy!
Love,
Rina
Are you looking for more fruity desserts? Also try mango tiramisu, chocolate cherry dessert, lemon tiramisu, baked apple crumble, vegan Crème brûlée and nice cream.

Pear Blueberry Crumble
Zutaten/Ingredients
For the crumbles:
100 g (3.5 oz) flour
60 g (2.1 oz) sugar
60 g (2.1 oz) vegan butter
1/2 - 1 tsp water


Also:
2 ripe pears
2 hands full blueberries
Zubereitung/Instructions
Preheat the oven to 180° C (360° F).


Cube the pears and mix with the blueberries in an oven-safe dish. Knead all ingredients for the crumbles until crumbly and sprinkle over the fruit.


Bake in the oven for about 25 minutes until golden and serve warm with or without vanilla ice cream or whipped cream.
Tipps/Notes
Such a crumble is great with all kinds of fruit like prunes, cherries, quinces and apples.
Also try some cinnamon in your crumble and mix it with the fruit before sprinkling the crumbles over.