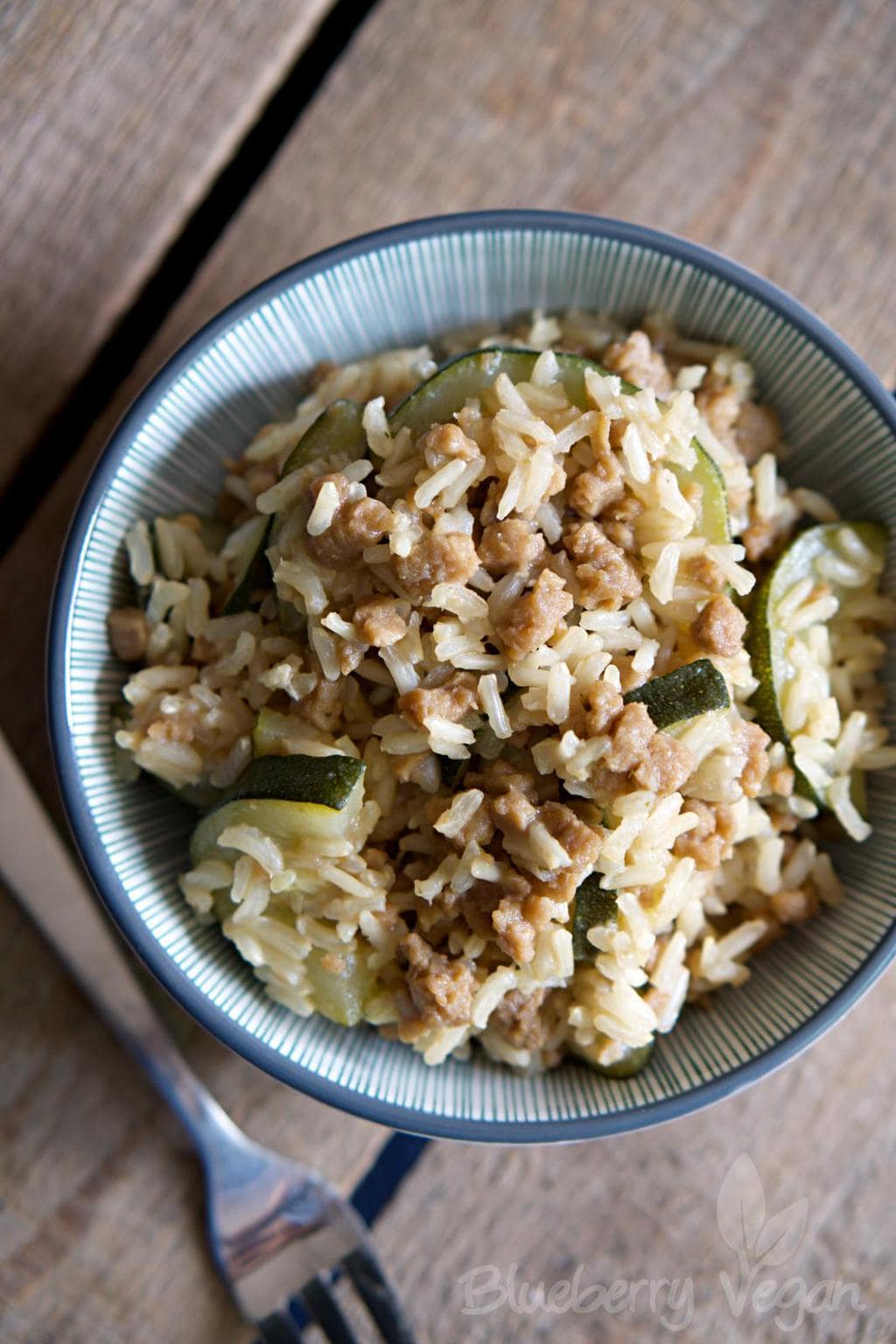 [Advertising: Affiliate Links]
Attention, this is one of my favorite dishes from my late childhood. My mom made this zucchini mince rice stir-fry regularly and I know why. It is not only delicious, but also made with almost no effort for 6 persons (I have 3 sisters).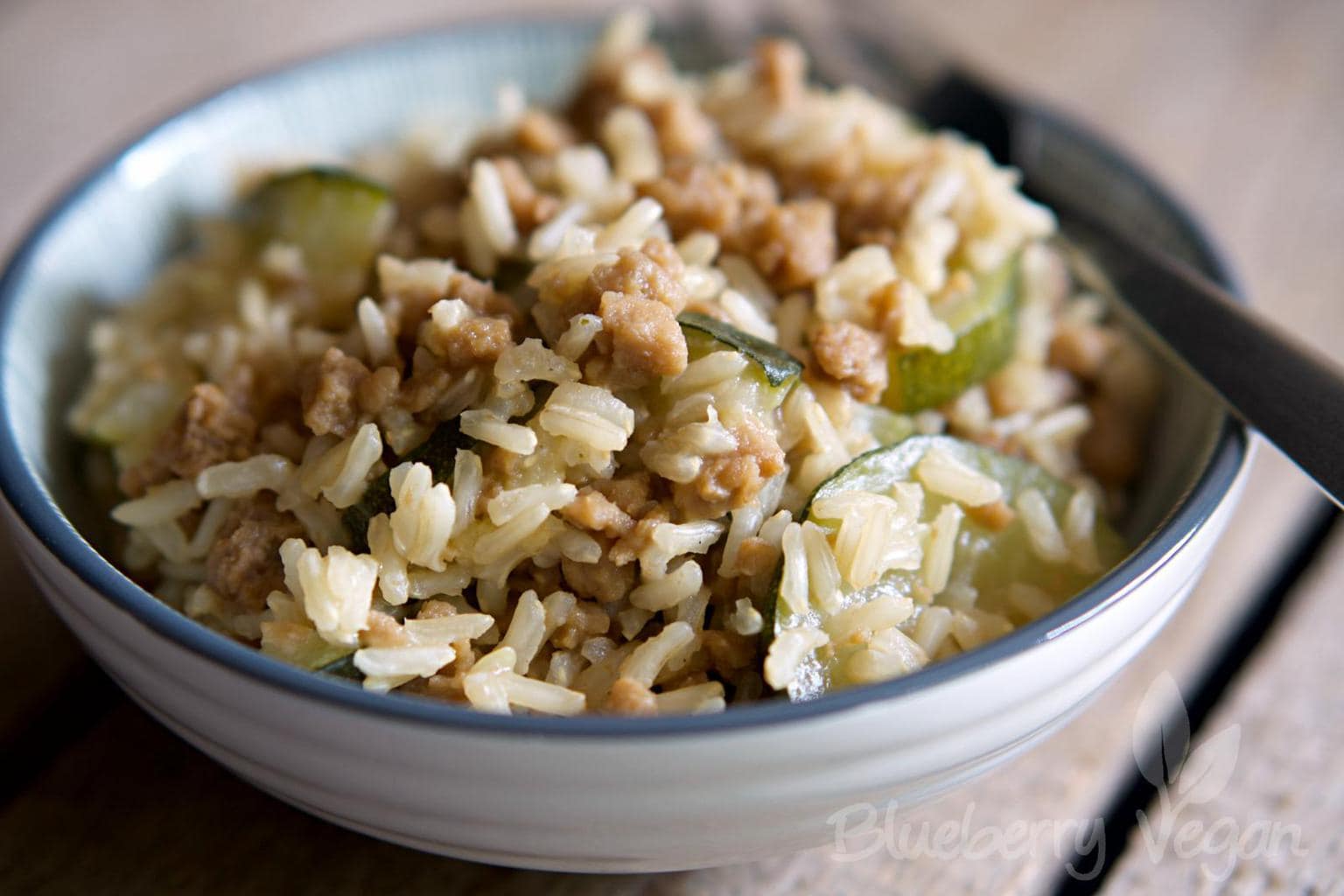 To make it taste just like then, I used a store-bought mince, because those have a firmer texture and are tangier. Thus it reminds me of minced meat and the dish gets that yummy umami note. If you can't find mince in a store use soy mince and yeast extract instead.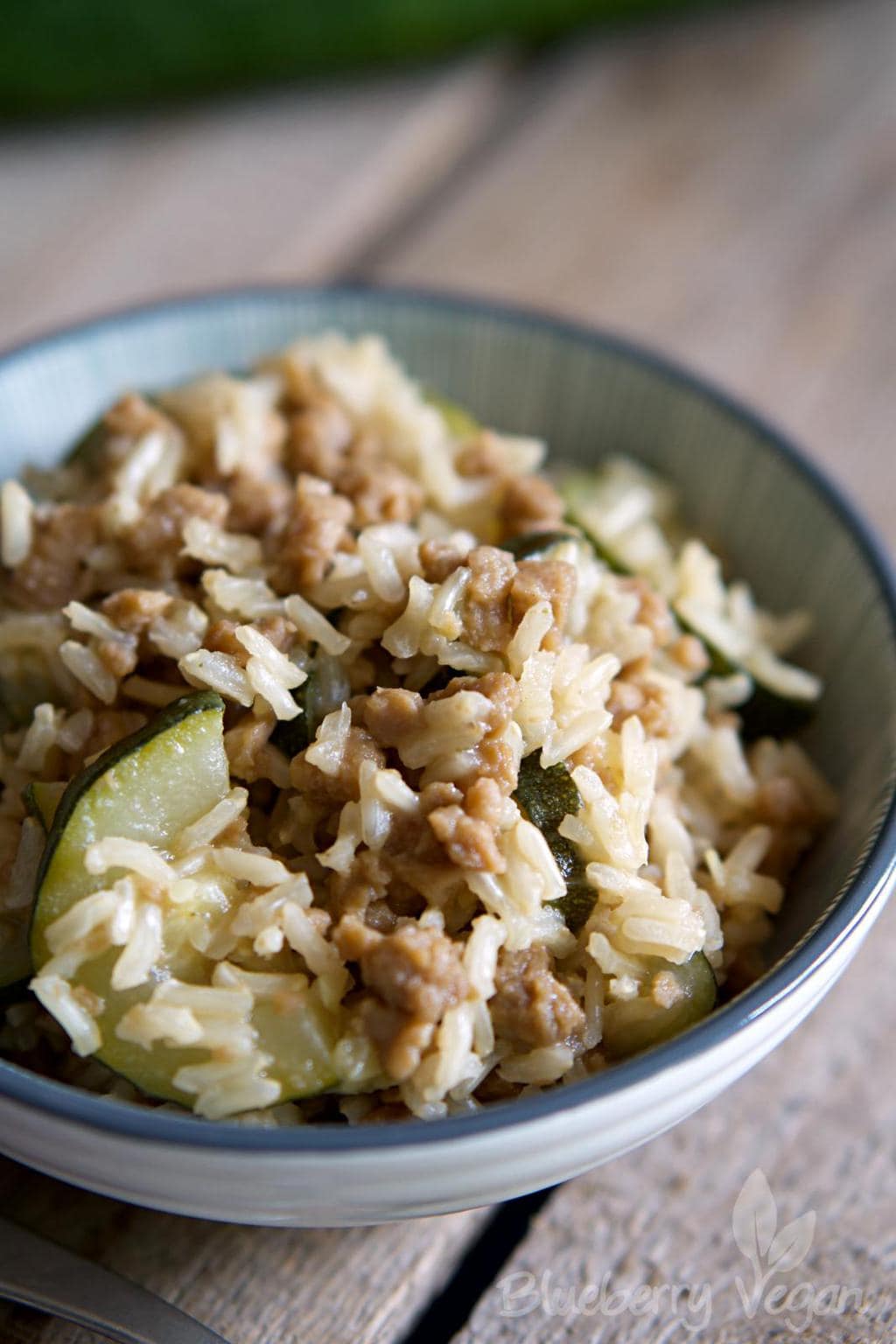 If you prefer white rice instead of brown rice, add the zucchini from the beginning and cook the dish for 10 – 15 minutes less than I noted.
Enjoy!
Love,
Rina
Zucchini Mince Rice Stir-Fry
Zutaten/Ingredients
200 g (7 oz) vegan minced meat
1 big zucchini
1 cup brown rice - 180 g (6.3 oz)
2 cups broth
salt
pepper
Zubereitung/Instructions
If the mince is lean, add some oil to a pan and fry the mince in it. Add the rice and briefly sauté and then deglaze with the broth. Cover with a lid and let cook for 10 minutes.


Halve the zucchini lengthwise and slice. Add to the pan and stir in. Cook for another 20 minutes, covered with a lid. Stir occasionally.


Turn off the stove and let the dish well for 10 minutes. Season to taste with salt and pepper and serve.
Tipps/Notes
If you can't find mince in a store use
soy mince
and
yeast extract
instead. Using white rice reduces the cooking time by 10 - 15 minutes. Add the zucchini directly then.