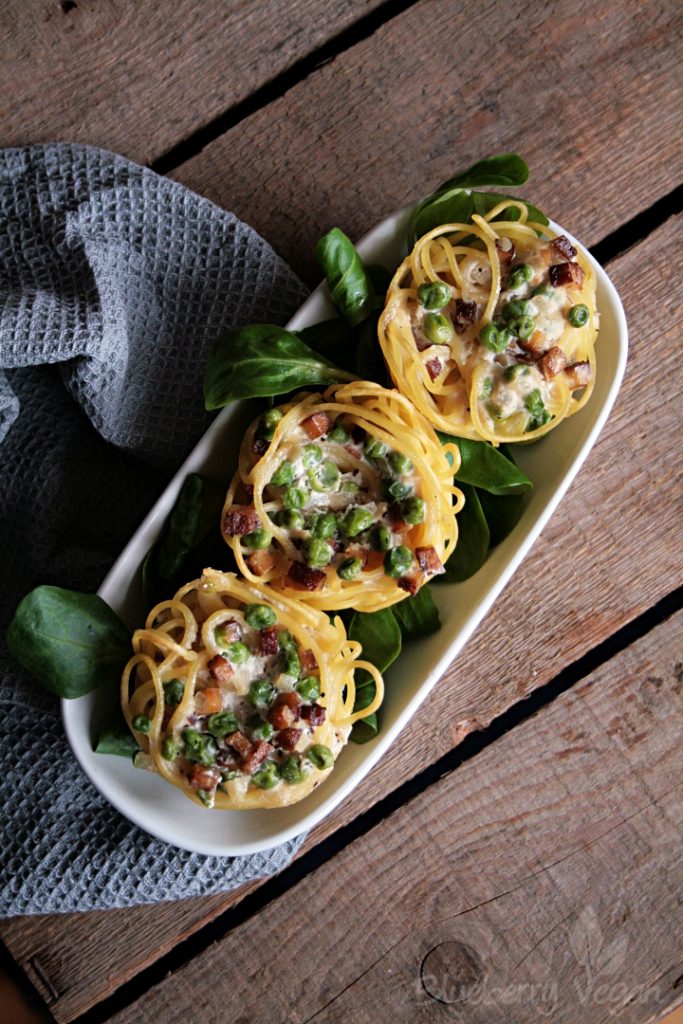 [Advertising: Affiliate Links]
I planned on making spaghetti muffins for ages. New Year's Eve sounded like the perfect opportunity to put the plan into action and make some as a snack.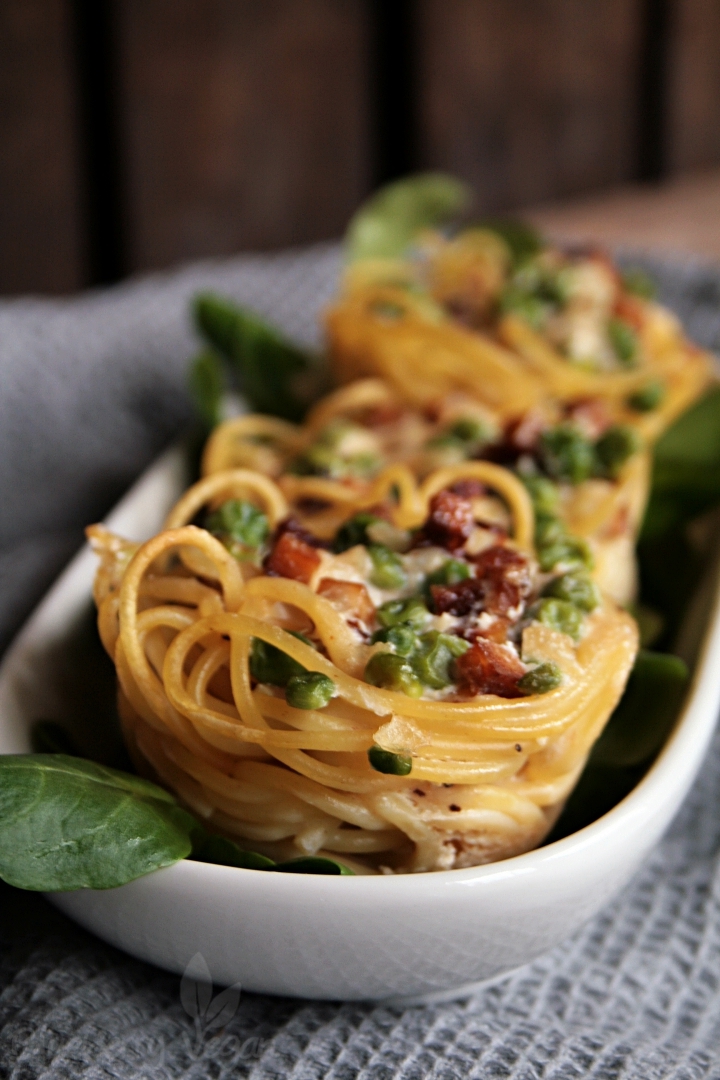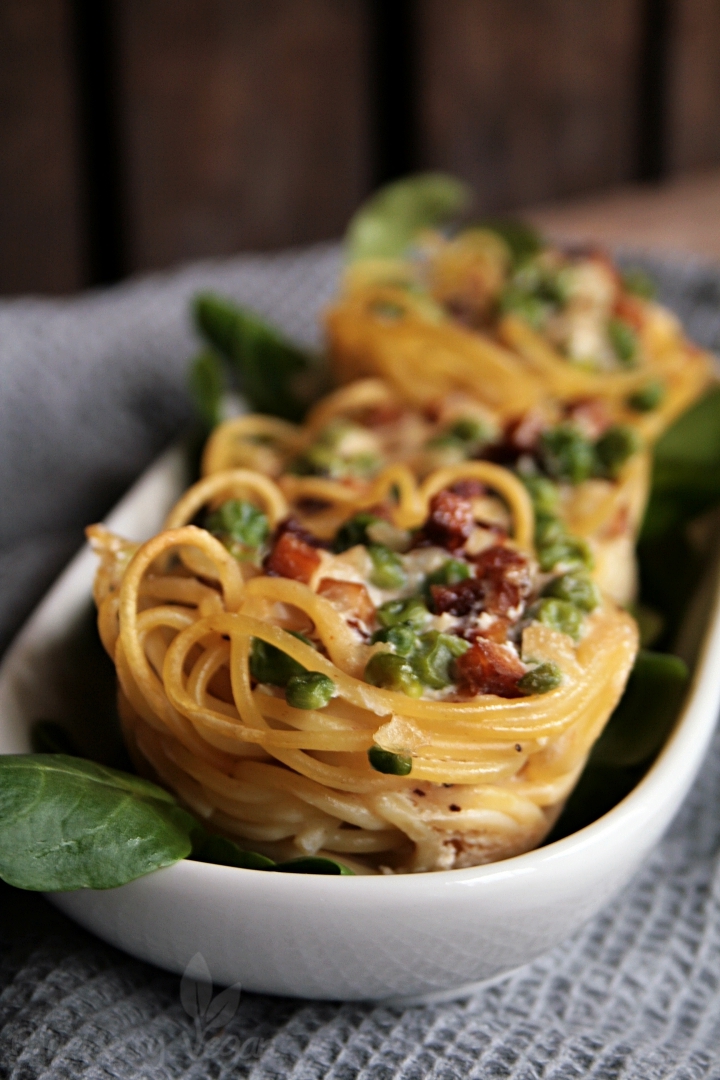 I wanted to make spaghetti not with a tomato sauce, but with a creamy sauce. I thought about using an omelette filling like with my broccoli cake. That would have been great, too. But I wanted it creamier. So it was decided pretty quickly that it's going to be spaghetti carbonara muffins.
Making a vegan carbonara is easy. I make it form soy cream, smoked tofu and add a pinch of kala namak for that eggy taste.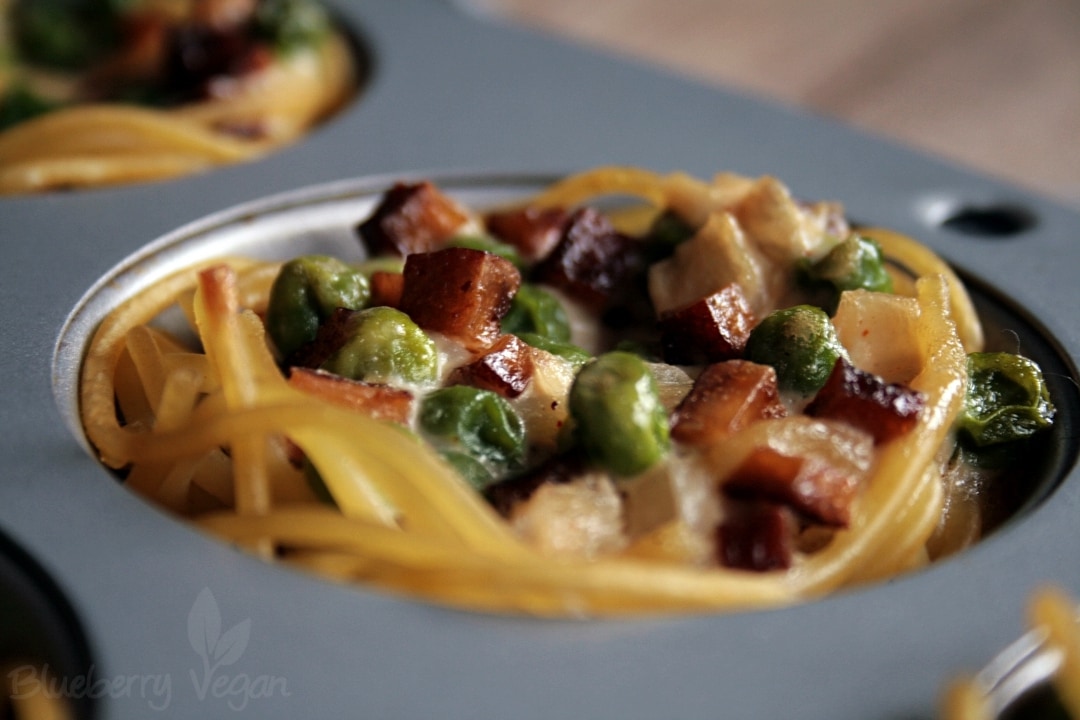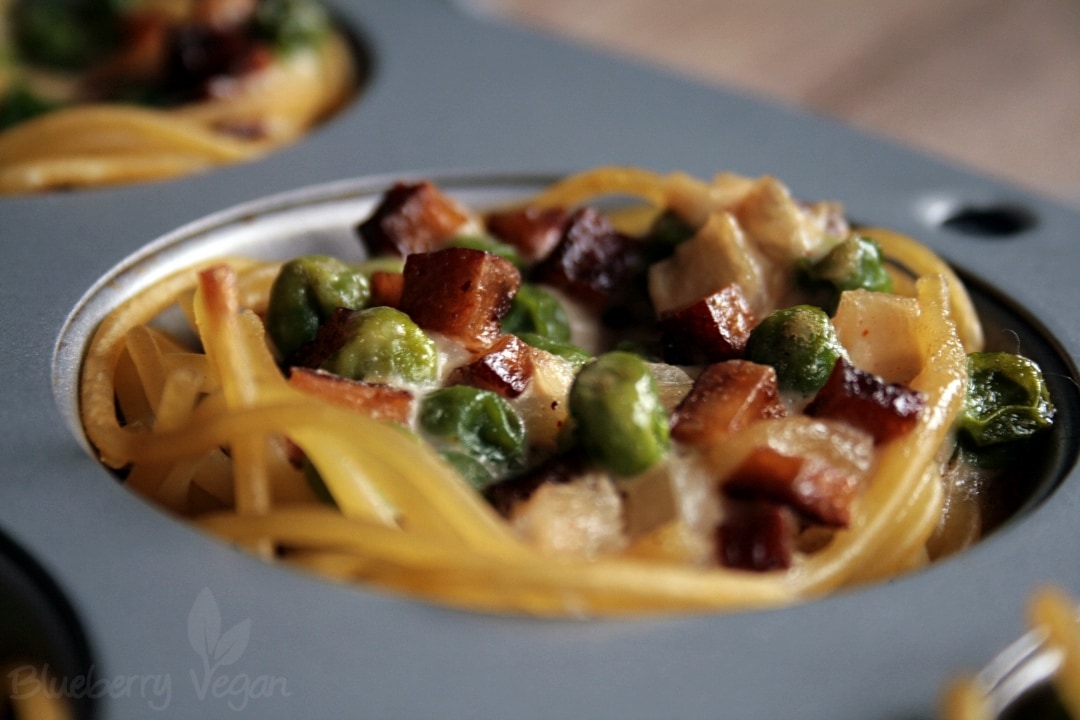 I used only a little sauce, because spaghetti muffins can get mushy easily. But I wanted loose spaghetti, firm to the bite with a nice taste. So if you want your muffins more compact and firmer, I recommend you raise the amount of liquids to one and a half times.
And now go right ahead and have fun with the recipe!
Love,
Rina
Spaghetti Muffins à la Carbonara
Zutaten/Ingredients
For the Carbonara:
1 onion
1 clove garlic
3 thin slices smoked tofu
1 tbsp oil
2 hands full peas - frozen
250 ml (1 cup) soy cream
100 ml (1/2 cup) water
1 pinch kala namak
salt
pepper


Also:
Zubereitung/Instructions
Cook the spaghetti in salted water until firm to the bite, drain, rinse cold and arrange in the moulds of a slightly greased muffin tin.


Finely chop the onion and garlic and finely cube the smoked tofu.
Preheat the oven to 180° C (360° F).


Heat the oil in a large pan and fry the tofu until crispy. Then add the onion and garlic and sautée until transluscent.


Add the peas, soy cream and water and season with kala namak, salt and pepper. it's better when your sauce is seasoned well. Cook for 5 minutes.


Pour the sauce evenly over the spaghetti. Bake in the oven for 20 minutes.


Let cool completely in the muffin tin, then remove and enjoy.
Tipps/Notes
If you want the muffins firmer, increase the amount of liquids to one and a half times. You can buy
kala namak
online.