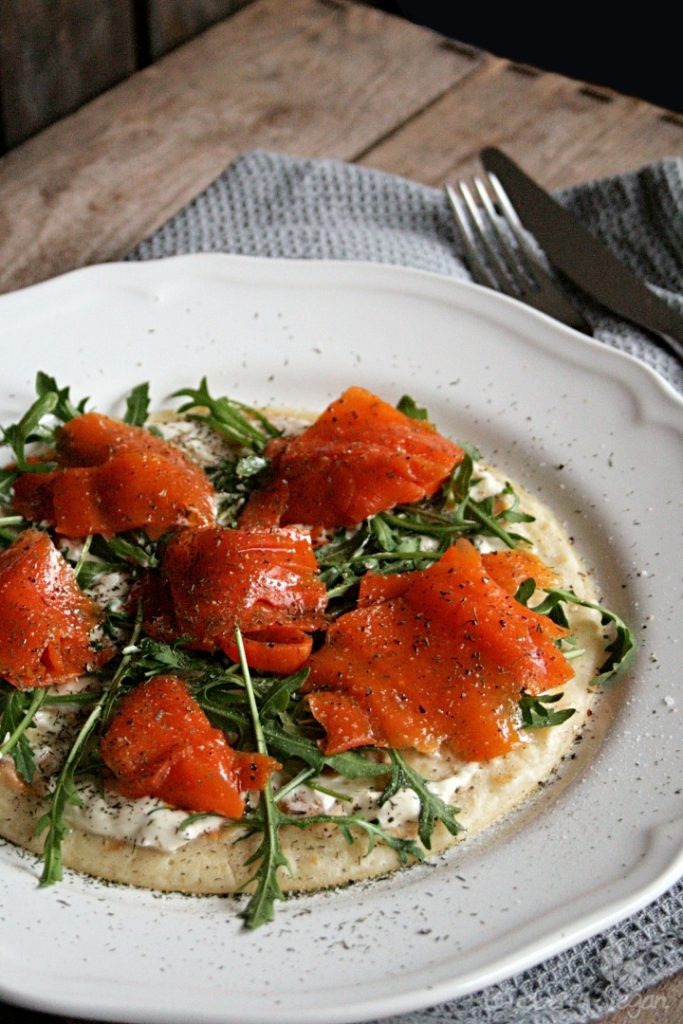 I loved to make these delicious pancakes when I was an omnivore. And I haven't thought about veganizing them until I met carrot lox…
You'll have to make a batch of carrot lox first, before planning on making the pancakes, because it needs three days to marinate and develop the flavor. But it's worth waiting for it. You are going to love it! The pancakes however are made very quickly. Depending on the size you bake them, there will be one or two for each.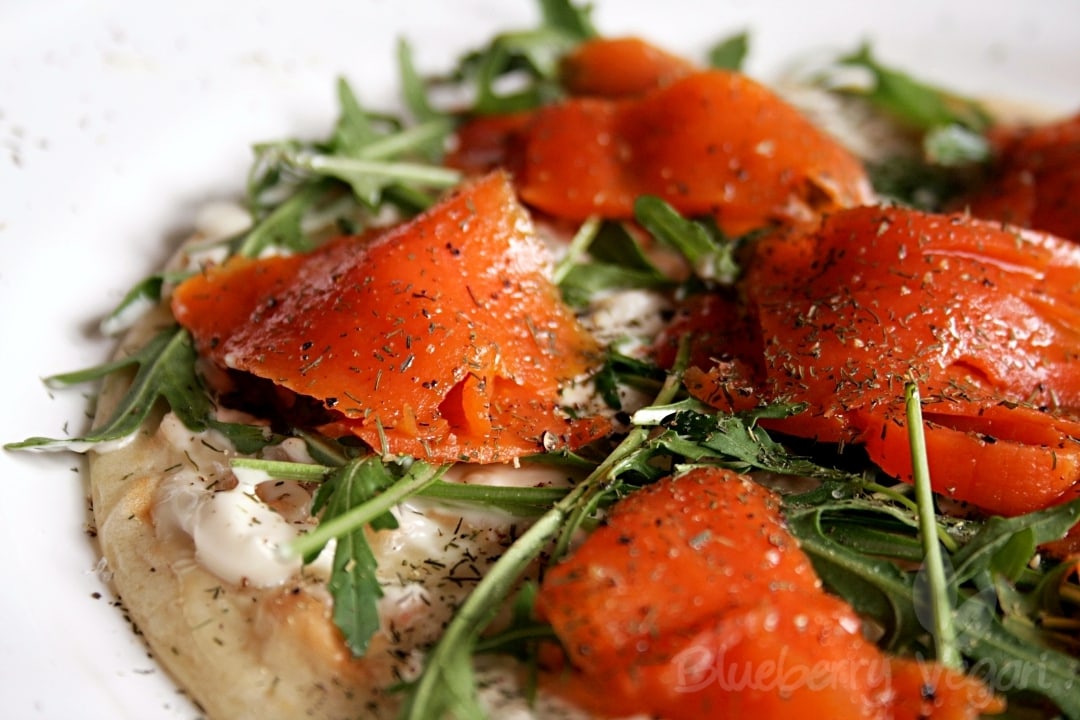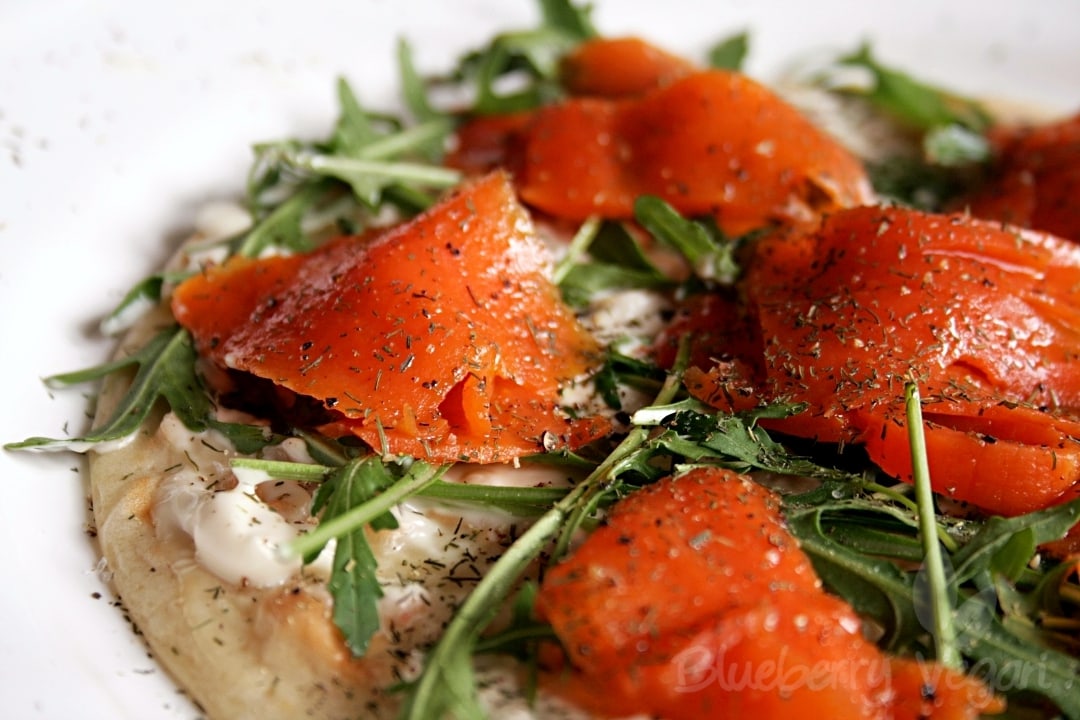 You can find vegan cream cheese in many supermarkets by now. Just pick the one you prefer. I like the cream cheese from Simply V. If you can't find vegan cream cheese, you can make it yourself, using my recipe for tofu cream cheese. It's got a more tangy than creamy taste (going somewhere like a dip with feta cheese), but it also goes well with your lox pancakes.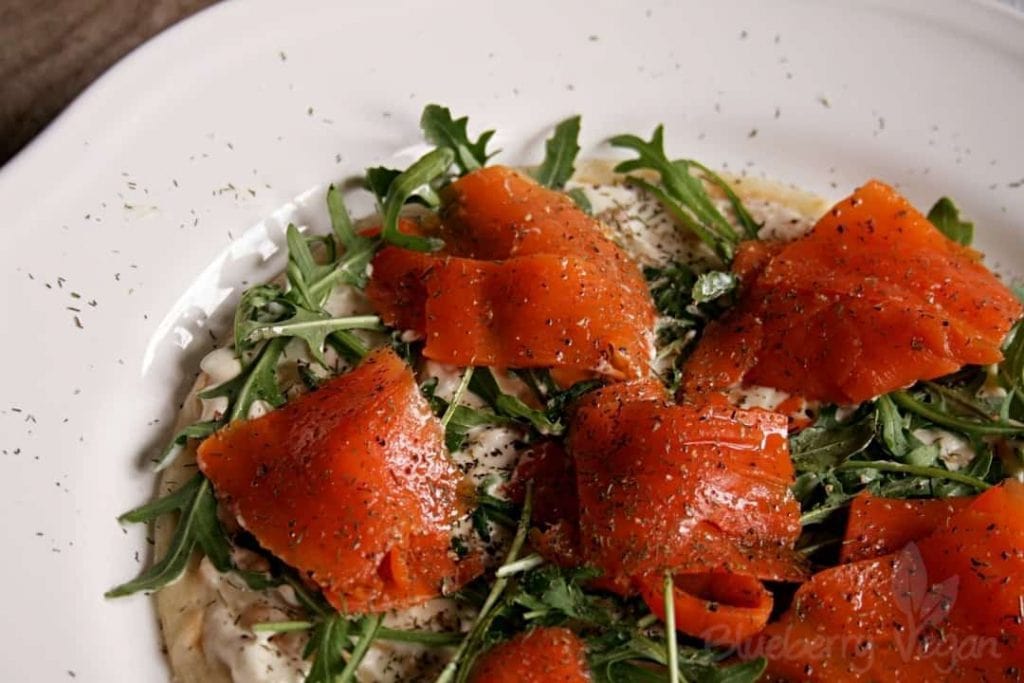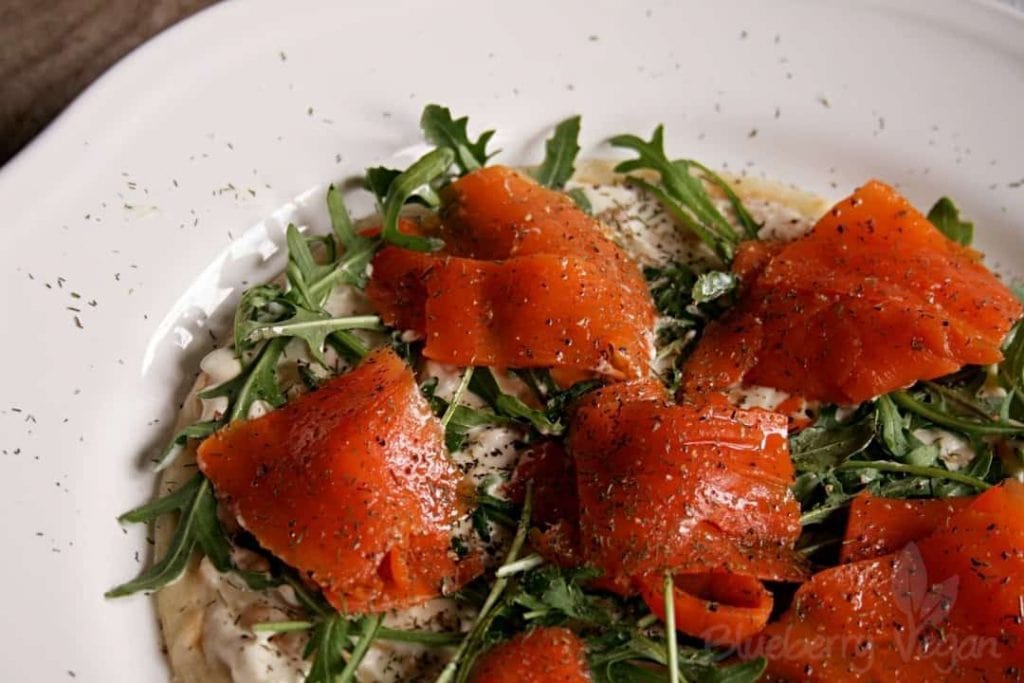 Enjoy your meal!
Love,
Rina
Want more vegan fish dishes? There you go: eggplant herring in yoghurt sauce, carrot lox, pickled eggplant herring snack, vegan fish cakes and jackfruit tuna salad.

Carrot Lox Pancakes
Zutaten/Ingredients
For the pancakes:
125 g (3/4 cup) white flour - spelt or wheat
100 ml (1/3 cup plus 1 tbsp) soy milk
100 ml (1/3 cup plus 1 tbsp) fizzy water
1 tbsp oil
1 pinch salt


For the topping:
4 tbsp vegan cream cheese
2 hands full rocket
1/2 batch carrot lox
salt
pepper
1 tsp dried dill
Zubereitung/Instructions
Combine all ingredients for the pancake batter, except for the fizzy water, in a bowl and let rest for 10 minutes. Then stir in the water.


Heat a non-stick pan to medium heat and wipe the pan with an oily paper towel if needed. Pour a ladle full of batter in the pan and move it around to spread the batter evenly. When the surface is almost dry, turn the pancake and brown the other side. Proceed until all the batter is used.


Spread the cream cheese on the pancakes and arrange the rocket on them. Then add the carrot lox and season with salt, pepper and dill.


Either eat it right away with a knife and fork or roll it and cut it in pieces or grab the roll and eat it with your hands.