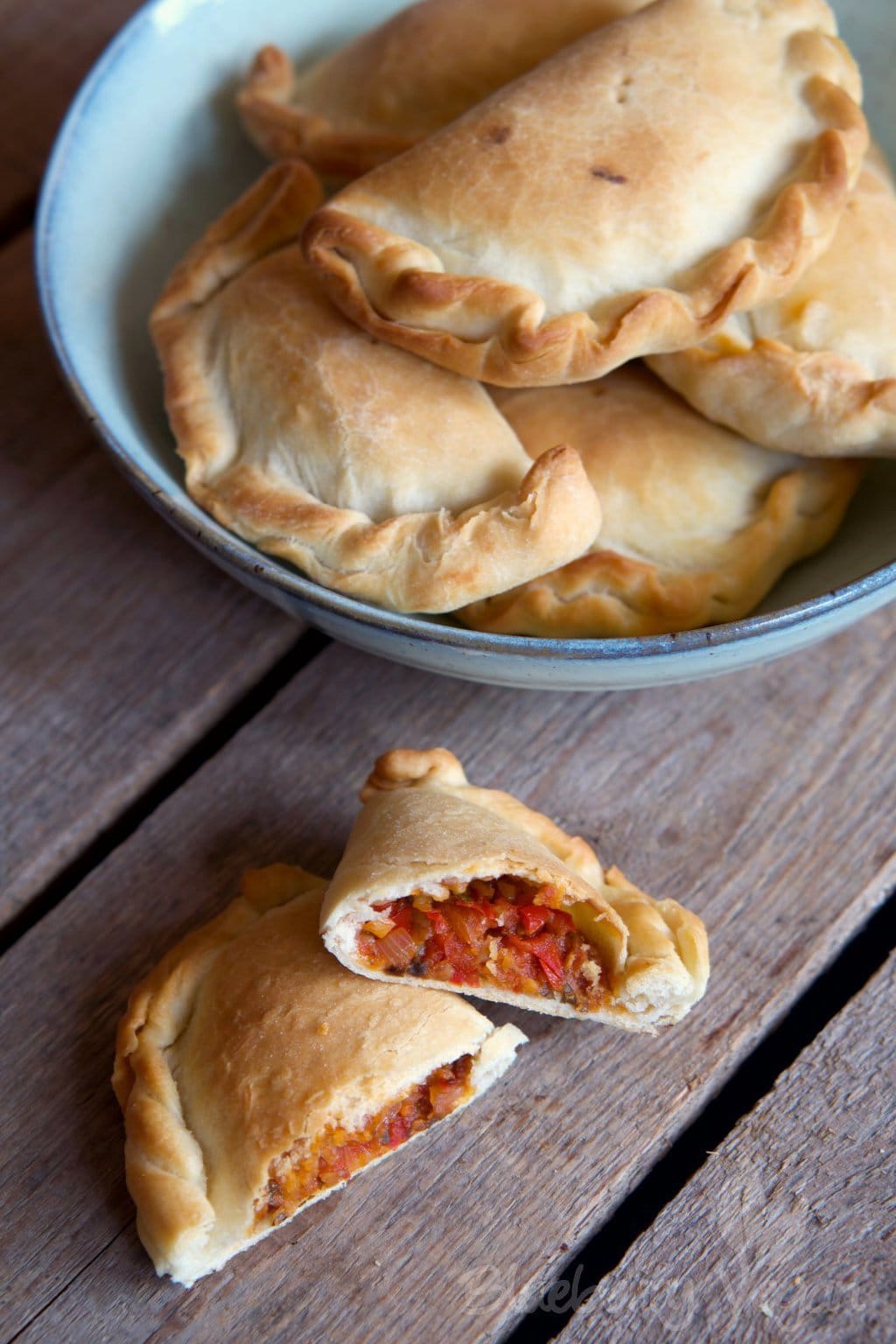 I recently spent an evening with my friends playing games and brought some little empanadas as a snack.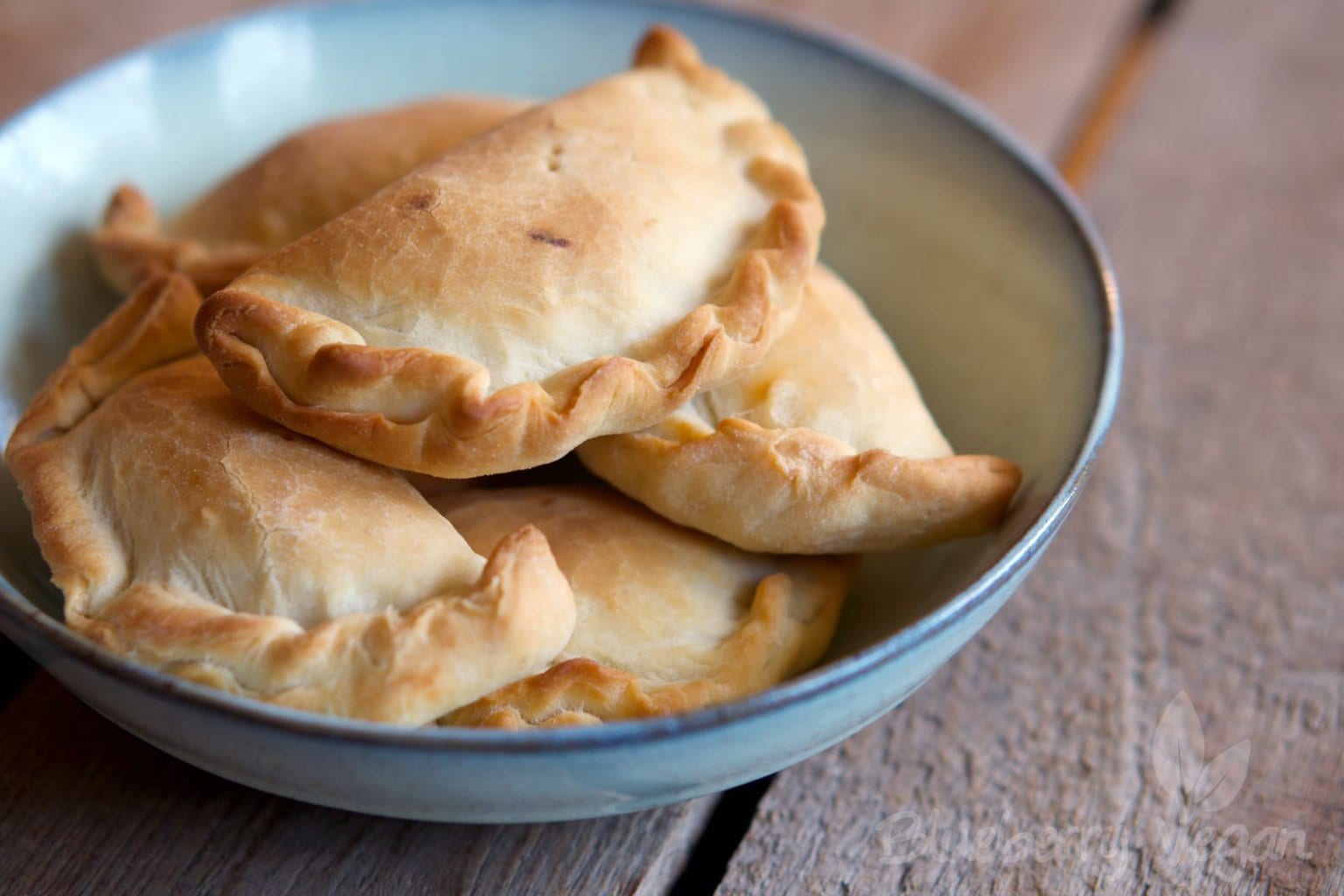 To make these delicious empanadas you need a yeast dough and one or two delicious fillings. I chose a spicy filling with bell pepper, mushrooms and harissa and a creamy filling with spinach cashew cream and onions.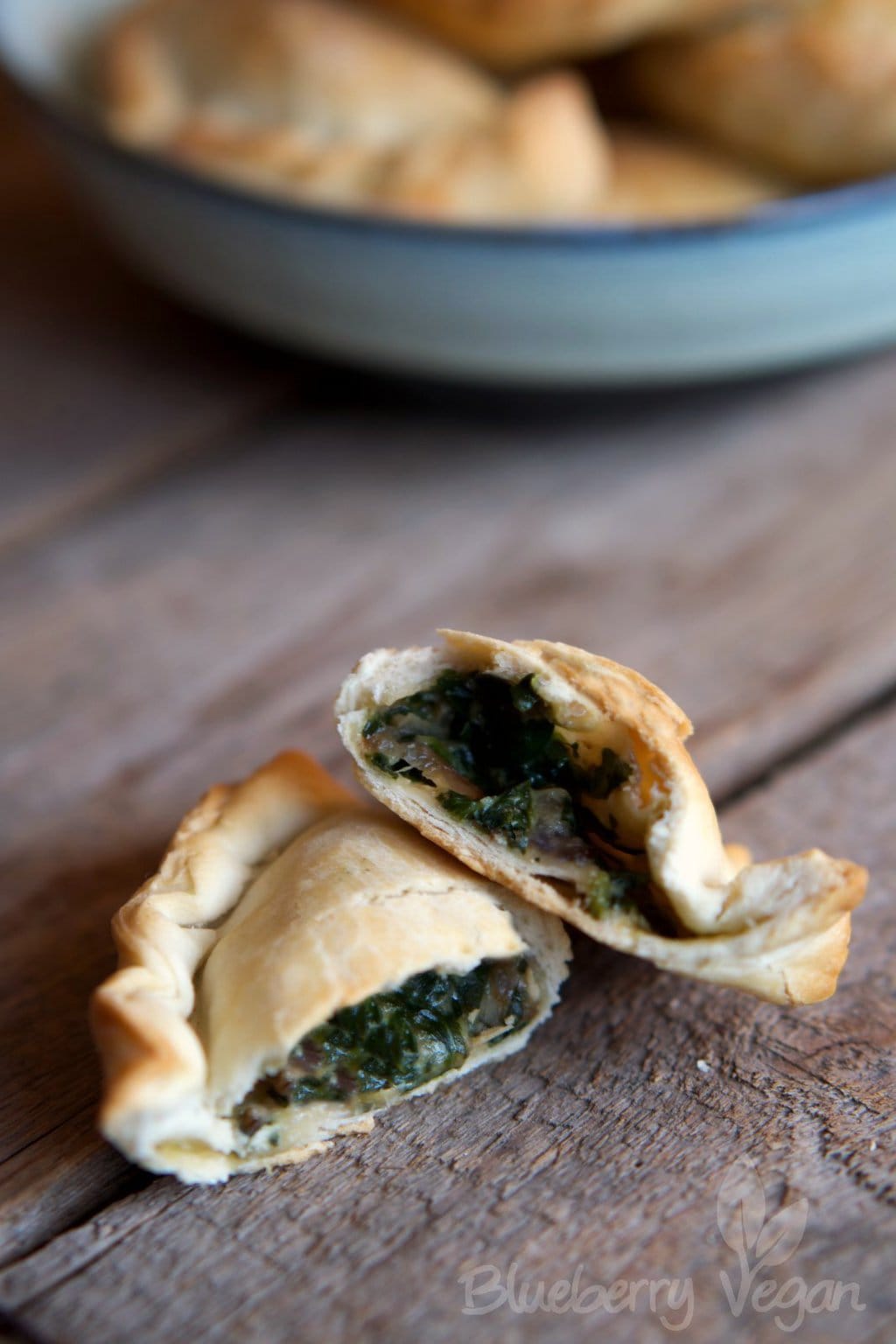 If you don't have much time, take a ready to use pizza dough. So you save that resting time for the yeast dough.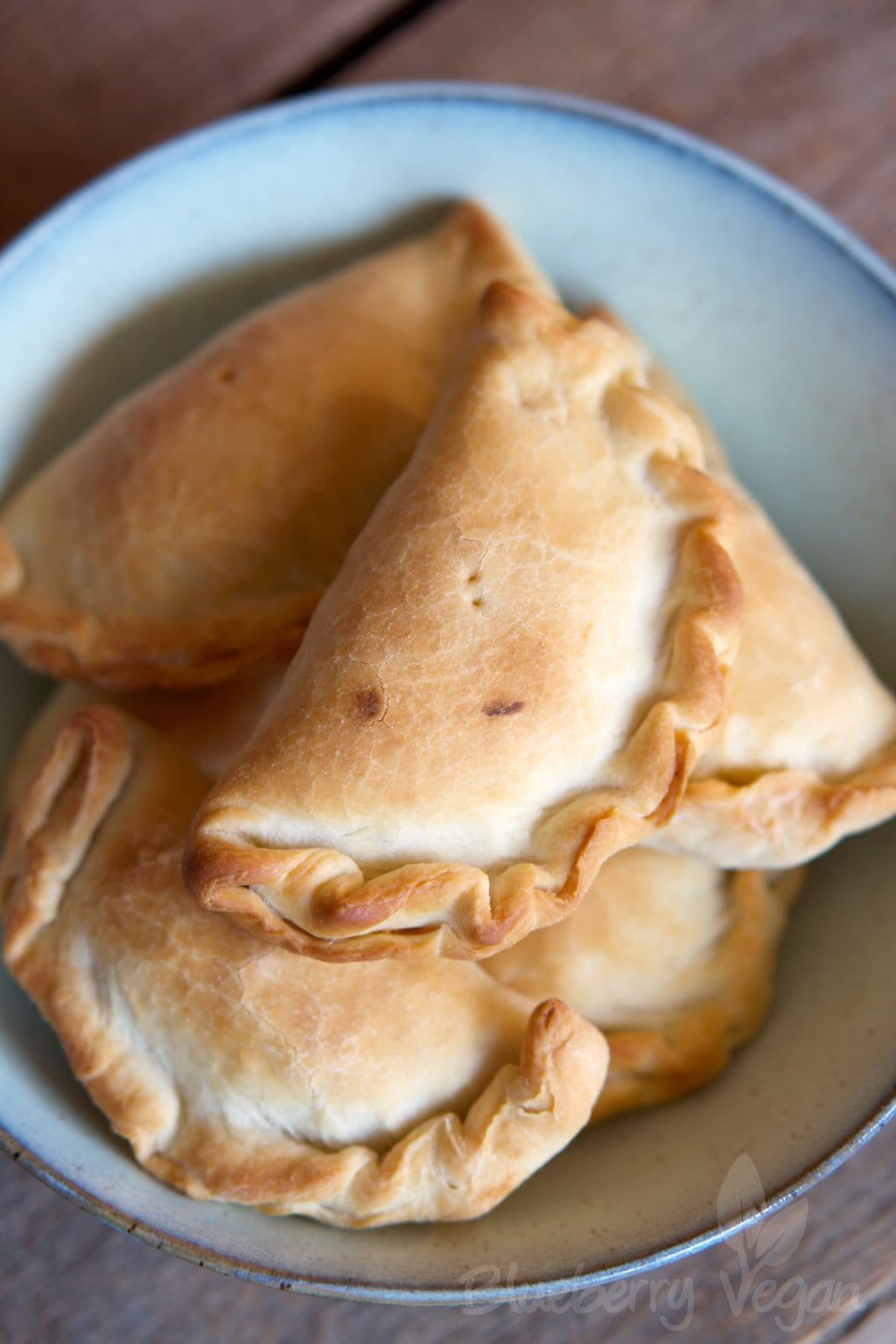 Have fun trying!
Love,
Rina
Tasty Empanadas with Bell Pepper and Spinach
Ergibt/Yield:
About 24 empanadas
Zutaten/Ingredients
For the dough:
400 g (14.1 oz) flour
1 pk. dry active yeast
1 tsp salt
2 tbsp olive oil
200 - 240 ml (up to 1 cup) lukewarm water


For the bell pepper filling:
1 red bell pepper
3 mushrooms
1/2 red onion
1 tbsp oil
1 tbsp tomato paste
1/2 tsp harissa paste
1 pinch salt
1 tbsp chopped parsley


For the spinach filling:
1/2 red onion
150 g spinach
2 tbsp cashews
1 tbsp nutritional yeast flakes
1/2 tsp salt
1/2 tsp garlic powder
100 ml (1/2 cup minus 1 tbsp) water
1 tbsp oil
pepper


Also:
1 tbsp vegan butter - melted
Zubereitung/Instructions
Knead all ingredients for the dough thoroughly and let rest for about an hour.


For the bell pepper filling finely chop the bell pepper, mushrooms and onion. Sauté all in hot oil and season with harissa paste, salt and parsley. Spread on a plate and let cool.
For the spinach filling cut the onions into fine strips and roughly chop the spinach. Grind the cashews and blend with yeast flakes, salt, garlic powder, pepper and water to get a spiced cream. Sauté the onion in hot oil and then add the spinach, let wilt. Pour the cream over and bring to boil and let simmer briefly. Let cool.


Preheat the oven to 180° C (360° F).


Roll out the dough very flat and cut out small circles (about 3.5 in). Add one teaspoon of filling to each circle and fold over. Fold the edges to the center or close with a fork.


Place the empanadas onto a baking tray, lined with parchment paper and brush on melted butter. Bake in the oven for about 15 minutes until golden.