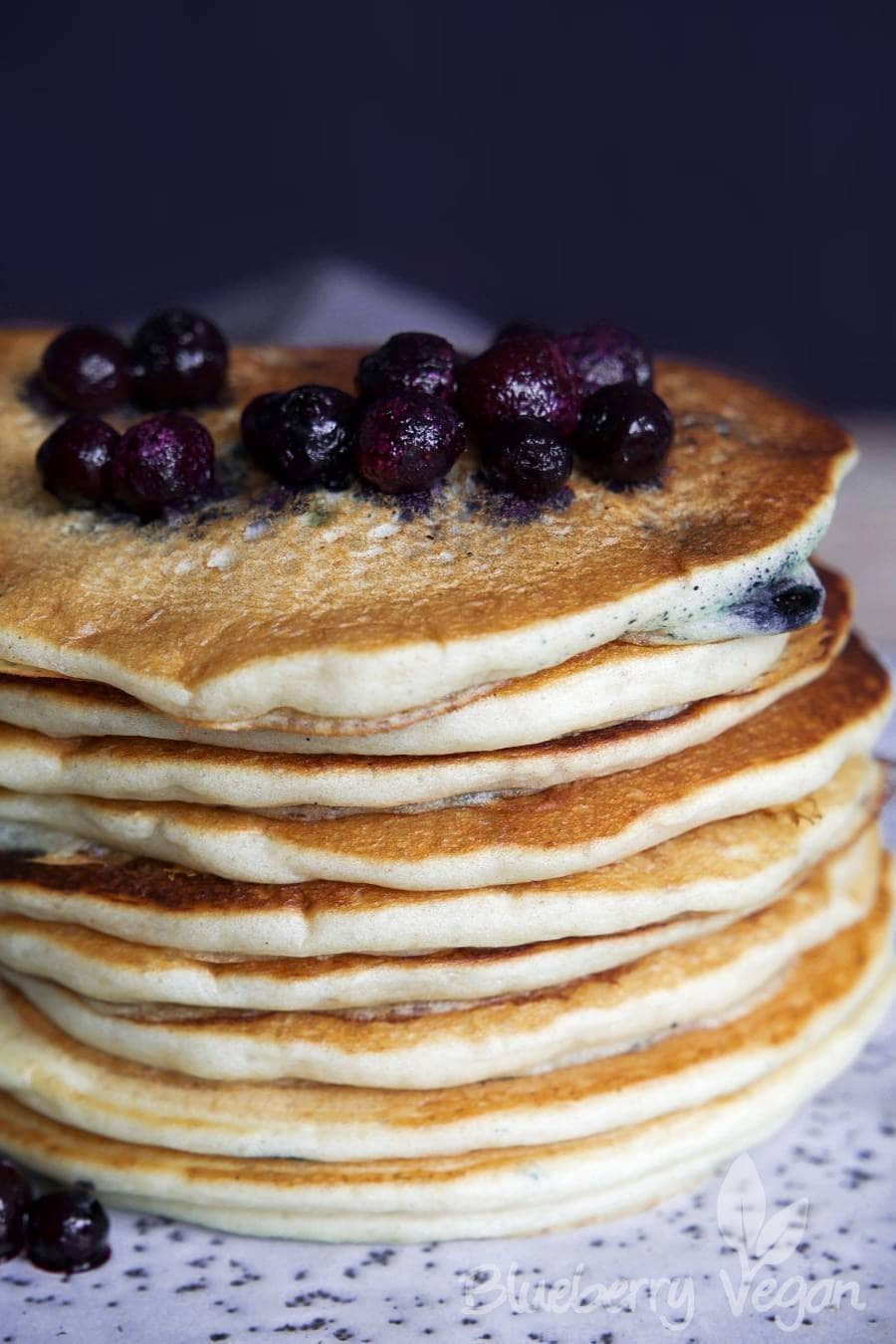 [Advertising: Affiliate Links]
Fluffy pancakes often sweeten my Saturday mornings. Most of the time I make banana pancakes, which are made without added sugar or fat, but still taste great. This morning I wanted pancakes that are white, fluffy and a bit unhealthy. Sometimes you need that.
I love to bake with vegan buttermilk, because it makes your baked goods soft and fluffy. To make vegan buttermilk just combine soy milk and apple cider vinegar and let it curdle and thicken for a couple of minutes.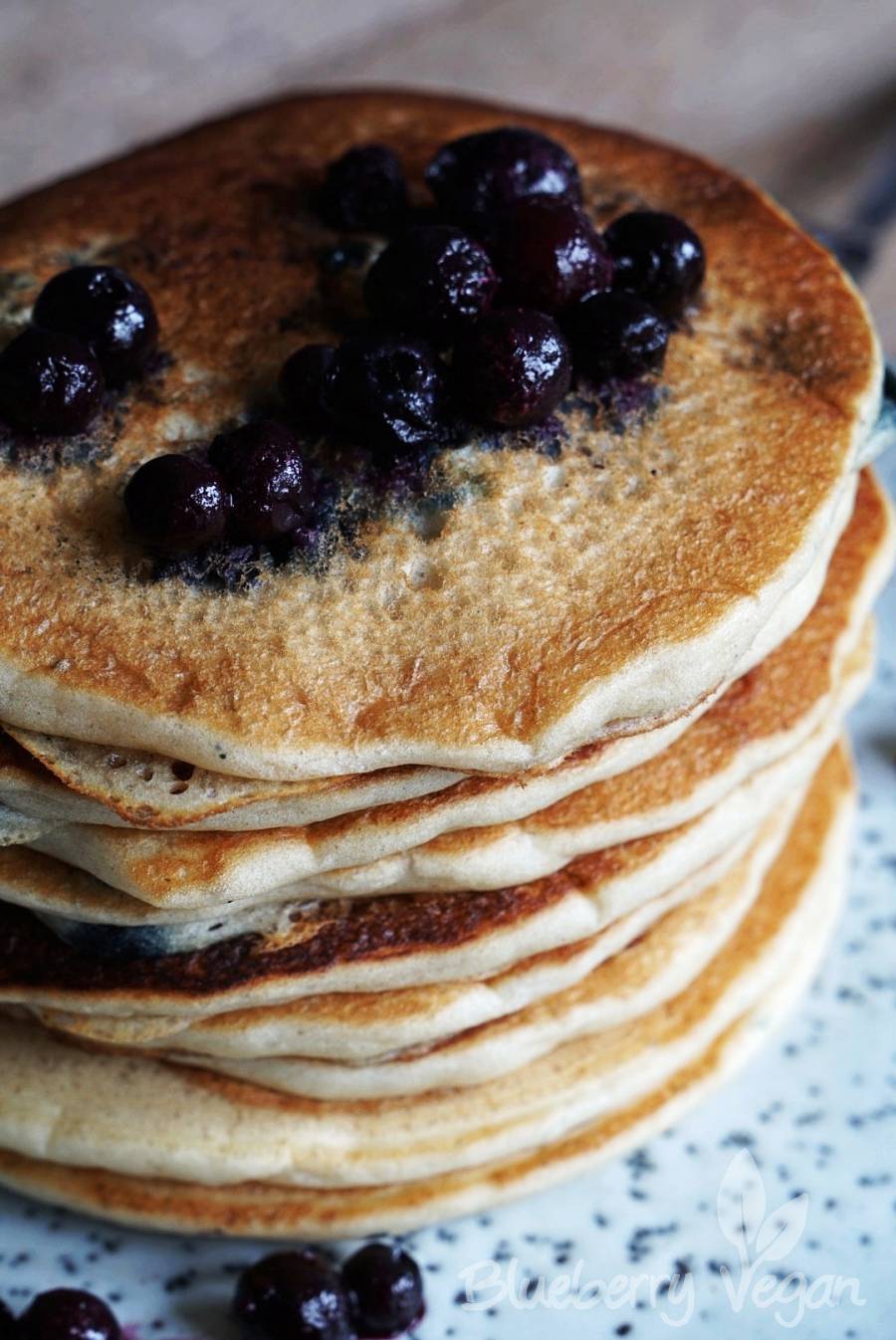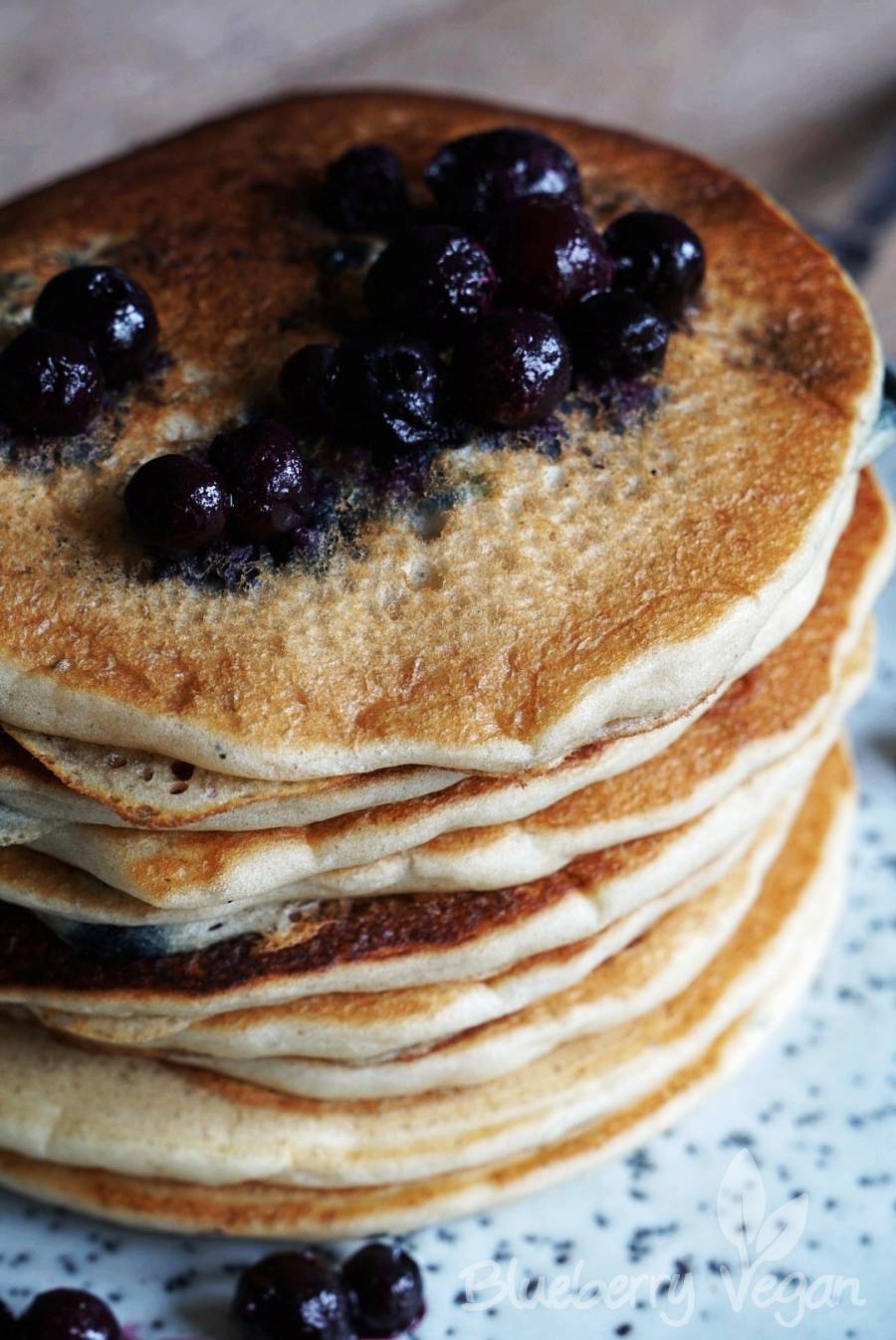 This time I used frozen blueberries, because I didn't get fresh ones, that aren't from the other side of the world. In summer I will use fresh blueberries instead.
Enjoy your pancakes!
Love,
Rina
Want more pancakes? Also try my banana pancakes and oatmeal pancakes with apple slices and cinnamon syrup.

Blueberry Buttermilk Pancakes
Zutaten/Ingredients
For the batter:
150 ml (1/2 cup) soy milk
1/2 tsp apple cider vinegar
1 tbsp oil
100 g (2/3 cup) white flour - spelt or wheat
1 tbsp vanilla sugar
1/2 tsp baking powder
1/2 tsp baking soda


Also:
blueberries - fresh or frozen
maple syrup
Zubereitung/Instructions
Pour the soy milk and apple cider vinegar in a big screw top jar, shake and let curdle. Then add the rest of the batter ingredients and shake well until smooth.


Heat a big non-stick pan to medium heat and pour in the batter in small portions. Add a few blueberries to each pancake. When the uprising bubbles burst, flip the pancakes and let the other side brown. Then remove from the pan and stack on a plate. Continue until all batter is used.


Arrange a few blueberries on top of the pancake tower and drizzle over maple syrup.