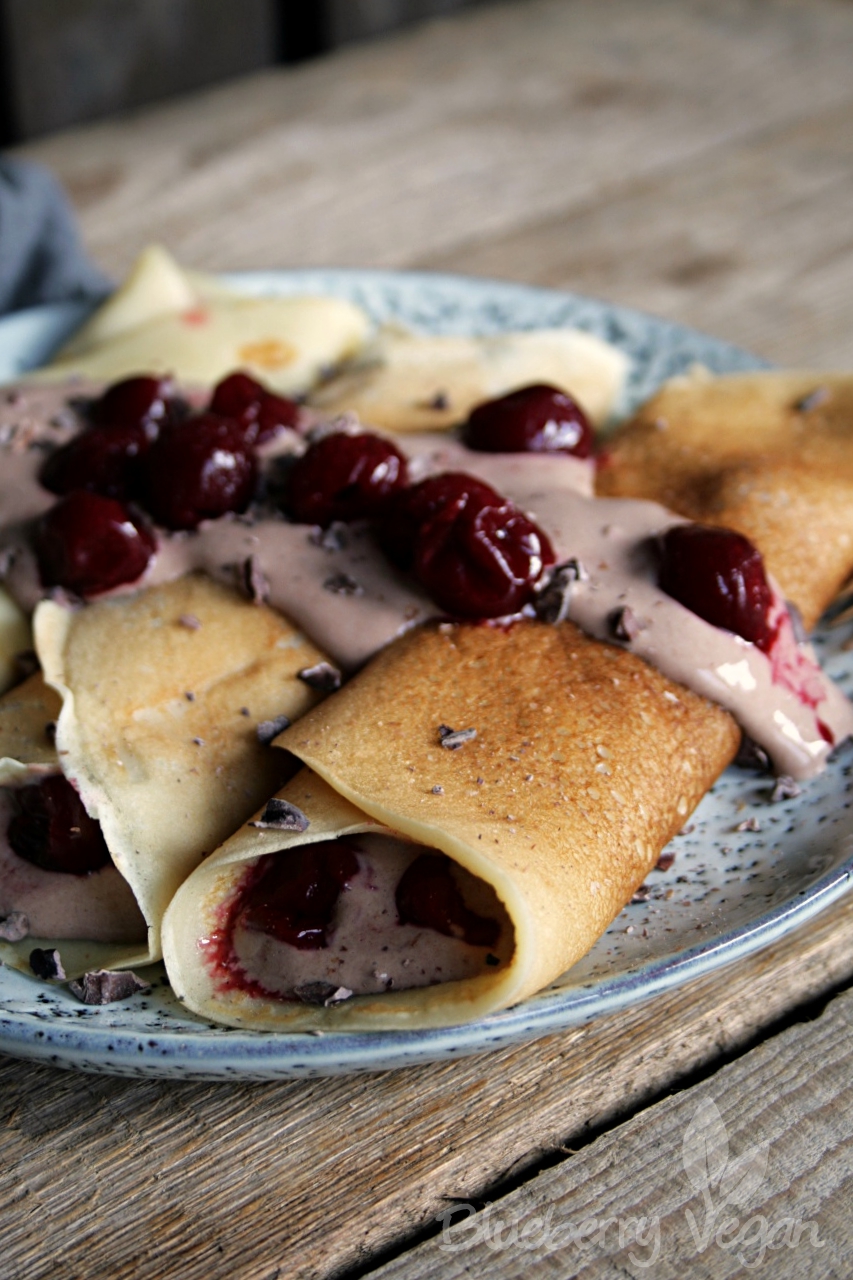 [Advertising: Affiliate Links]
Tasty, soft crêpes filled with chocolate curd and juicy cherries. This deliciousness was my late breakfast and lunch yesterday. When I make crêpes I always make them from an unsweetened batter. This way you can also have savory crêpes and eat them with cream cheese or else.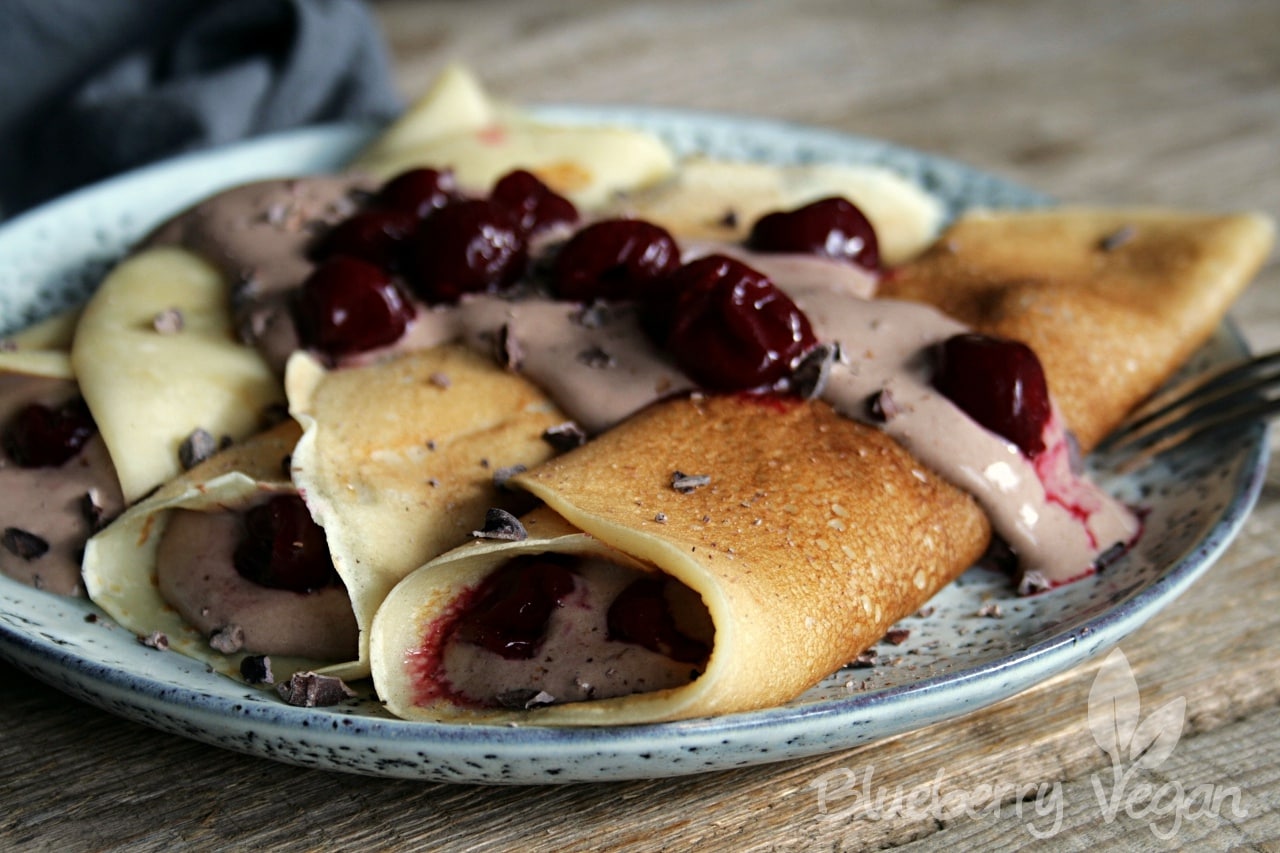 You'll need a good non-stick pan to bake the crêpes and get them out in one piece. To keep them small I bake them in my wok pan.
Have fun trying this recipe and enjoy!
Love,
Rina
Filled Crêpes with Chocolate Curd and Cherries
Ergibt/Yield:
1 - 2 Portionen
Zutaten/Ingredients
For the crêpes:
100 ml (1/2 cup) soy milk
50 g (5 tbsp) light flour - spelt or wheat
1 tsp neutral-tasting oil


For the filling:
200 g (1 cup) soy curd or drained soy yoghurt
1 tbsp cocoa powder
1 tbsp agave nectar
2 hands full cherries


Also:
Zubereitung/Instructions
In a jar shake soy milk, flour and oil until lump free. Let rest for 5 minutes. In the meantime combine soy curd, cocoa powder and agave nectar until smooth.


Heat a non-stick pan to medium heat and add some batter. Turn the pan to spread the batter. Don't use too much batter to keep the crêpes thin. Flip the crêpes when the surface is dry and bubbles appear. After another 1 - 2 minutes remove from the pan and place on a plate. Continue until all batter is used.


Add a dollop of soy curd on each crêpes and add the cherries. Then roll up and cover with the rest of the soy curd and cherries. Sprinkle cocoa nibs over and serve immediately.
Tipps/Notes
I bake the crêpes in my
wok pan
to keep them small. It is also very good non-sticky.
I like things not too sweet. However, if you have a sweet tooth, add more sweetening to the curd.