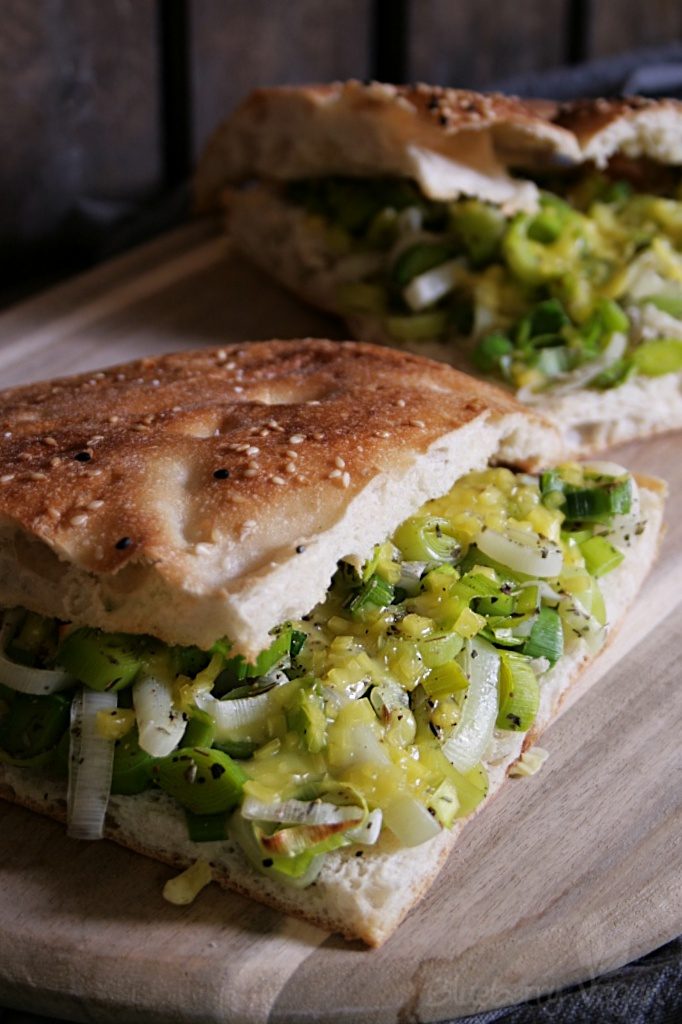 [Advertising: Affiliate Links]
A fast weeknight dinner is leeks on Turkish flatbread. My mom used to make it, when I was a child and me and my sisters loved it.
To cook the leek I took the easy way and just threw it wet in my microwave pot. After two minutes on high power, it was perfect. If you don't have a microwave you can also cook the leek in a pot with a dash of water.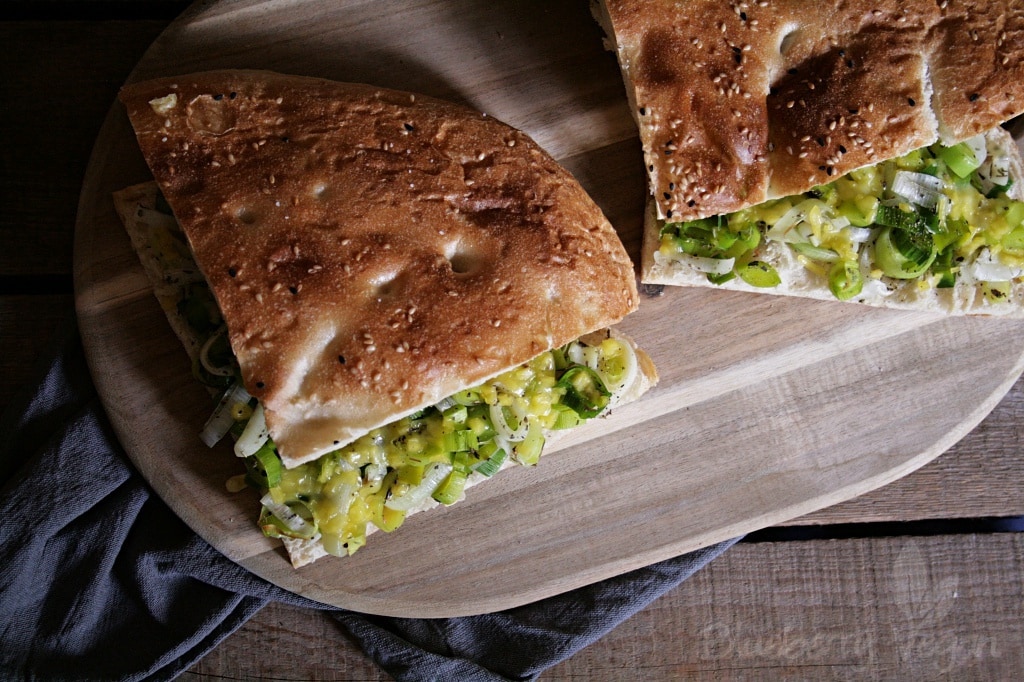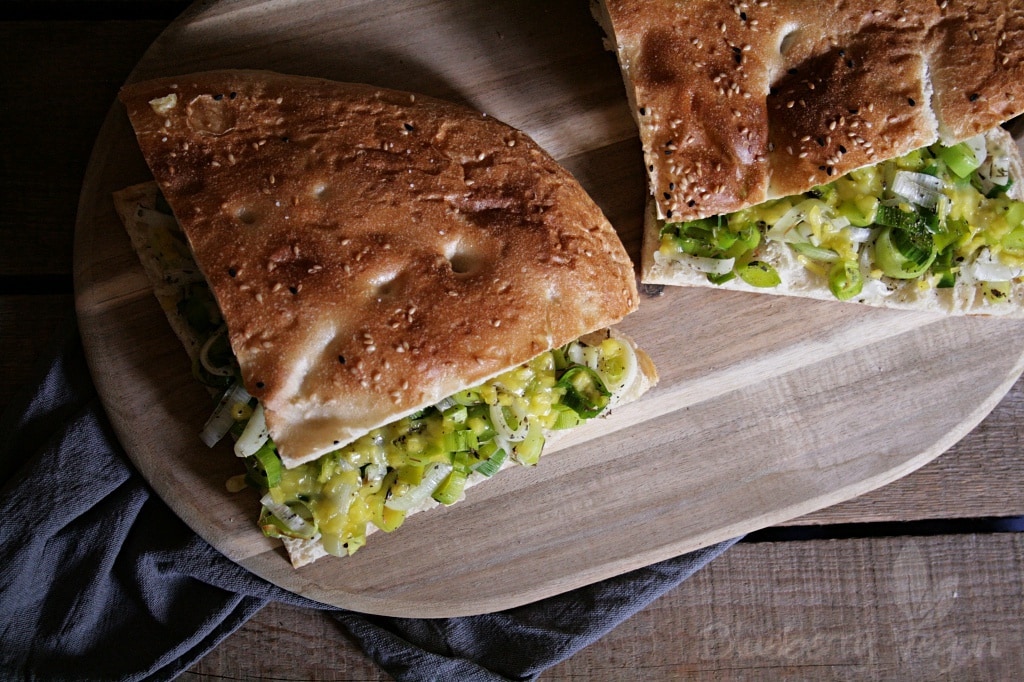 I used Simply V cheese to gratinate it and finely cubed it. I like this brand best, but you can use any vegan cheese you like.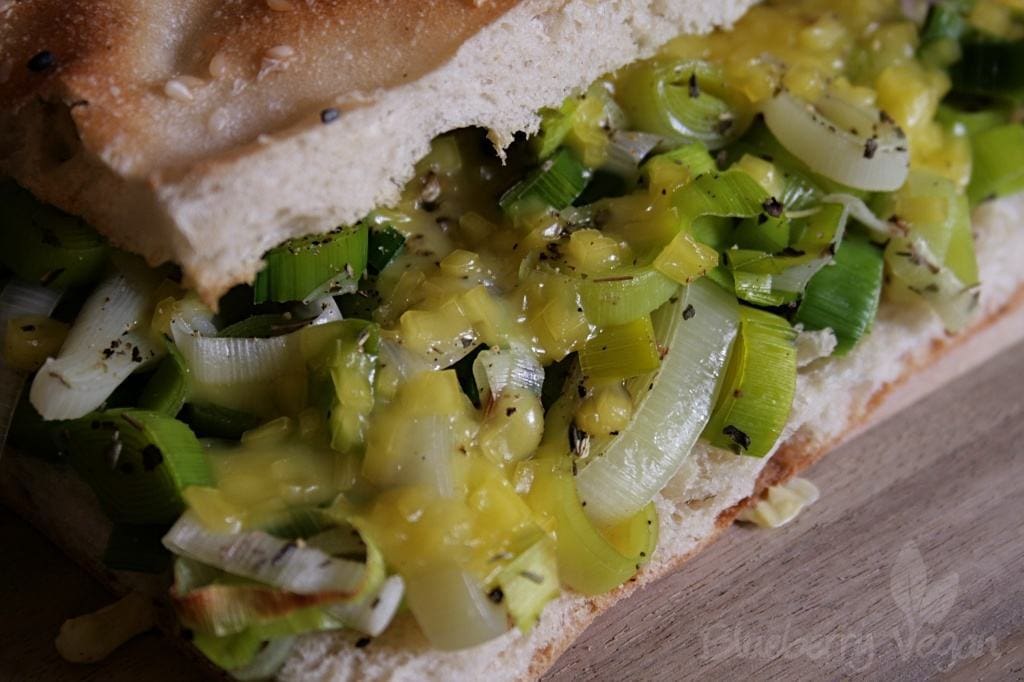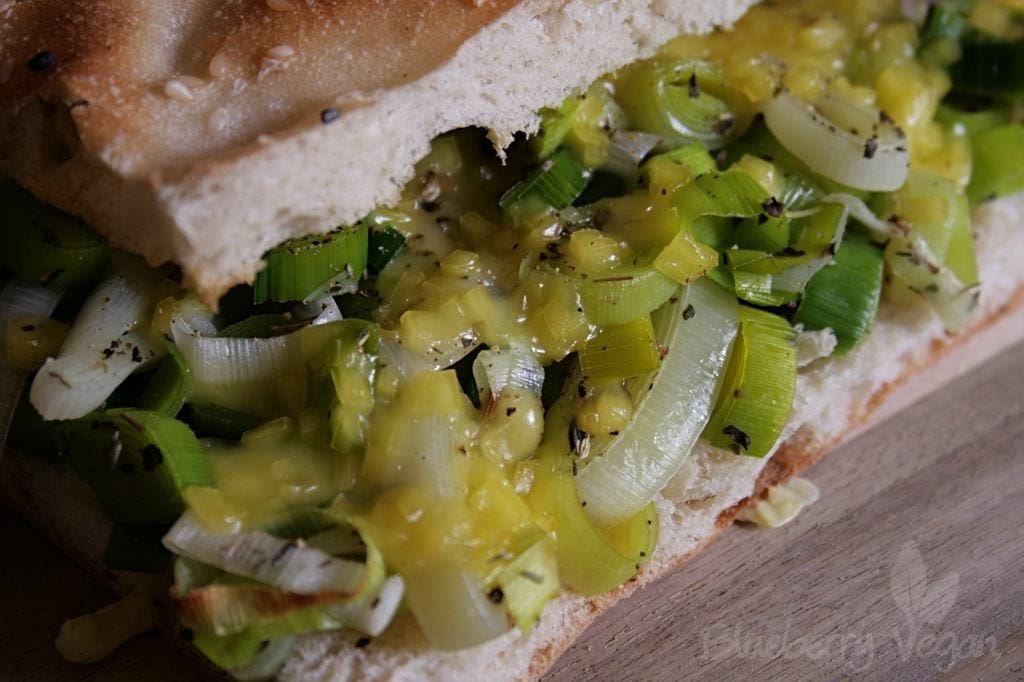 Enjoy!
Love,
Rina
Want more leek recipes? Also try potato leek tart, potato leek soup, vegan cheesy leek soup and quick phyllo tarte flambée.

Leeks on Turkish Flatbread
Zutaten/Ingredients
1/2 Turkish flatbread
2 stalks leek
1 tsp Provençal herbs
40 g vegan cheese
salt
pepper
Zubereitung/Instructions
Slice the flatbread into two quarters. Halve the quarters horizontal and place the bottoms on a lined baking tray. Preheat the oven to 200° C (390° F).


Slice the leek, wash and cook until soft. Either cook in a pot with a dash of water or place wet in a microwave-safe dish and cook in the microwave. Grate or finely cube the cheese.


Mix leeks and herbs and arrange on the flatbread. Season with salt and pepper and sprinkle the cheese over. Bake in the oven for 5 minutes. Then place the tops next to the bottoms and bake for 5 more minutes.