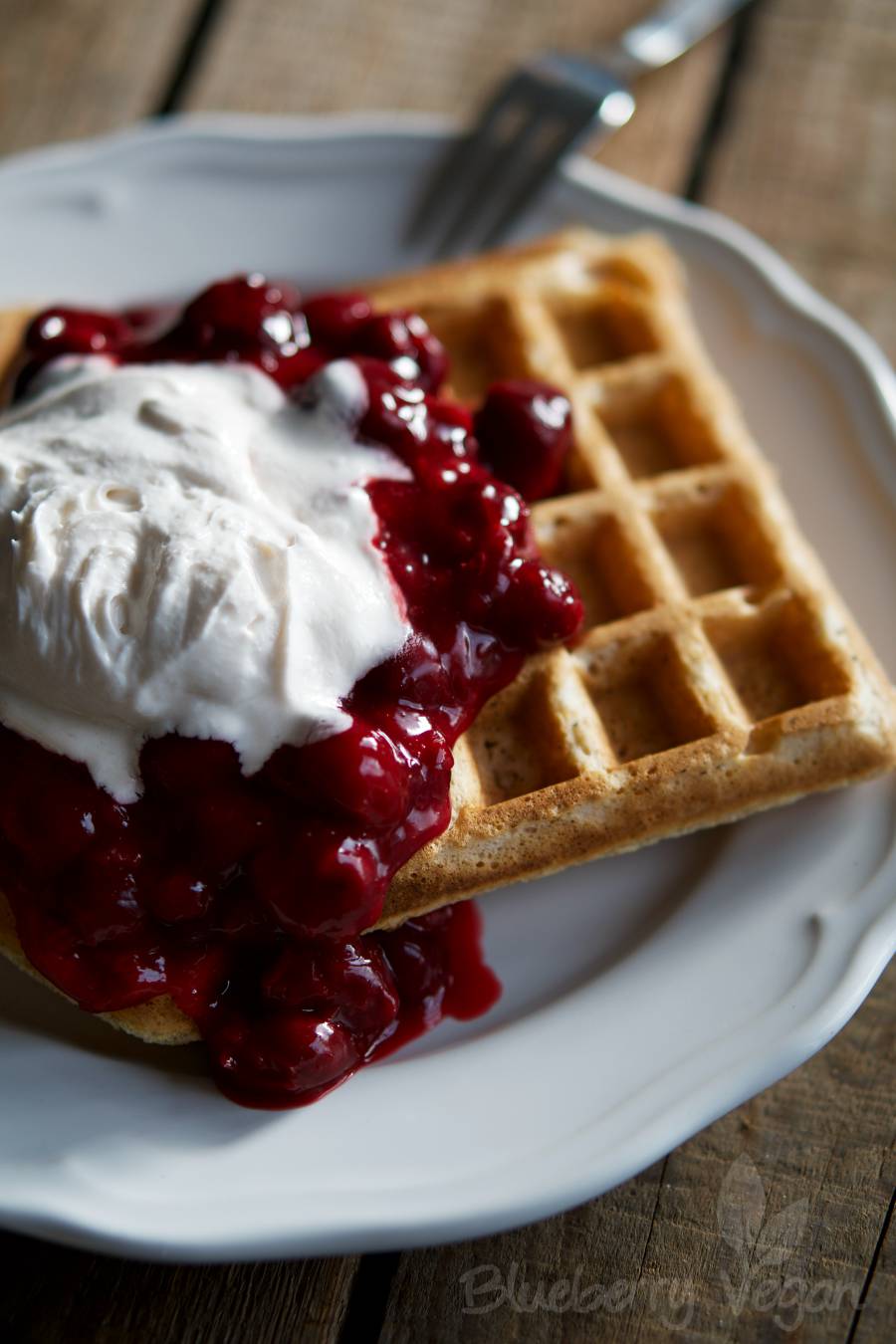 [Advertising: Affiliate Links]
Is there something better, than to come home on a Sunday afternoon, after a long walk, to eat some warm, steaming waffles? No? I didn't think so. When they are served with hot cherries and whipped cream, I'm in heaven.
To make these waffles I used a waffle maker for Belgium waffles. But you can use any kind of waffle iron that you have around.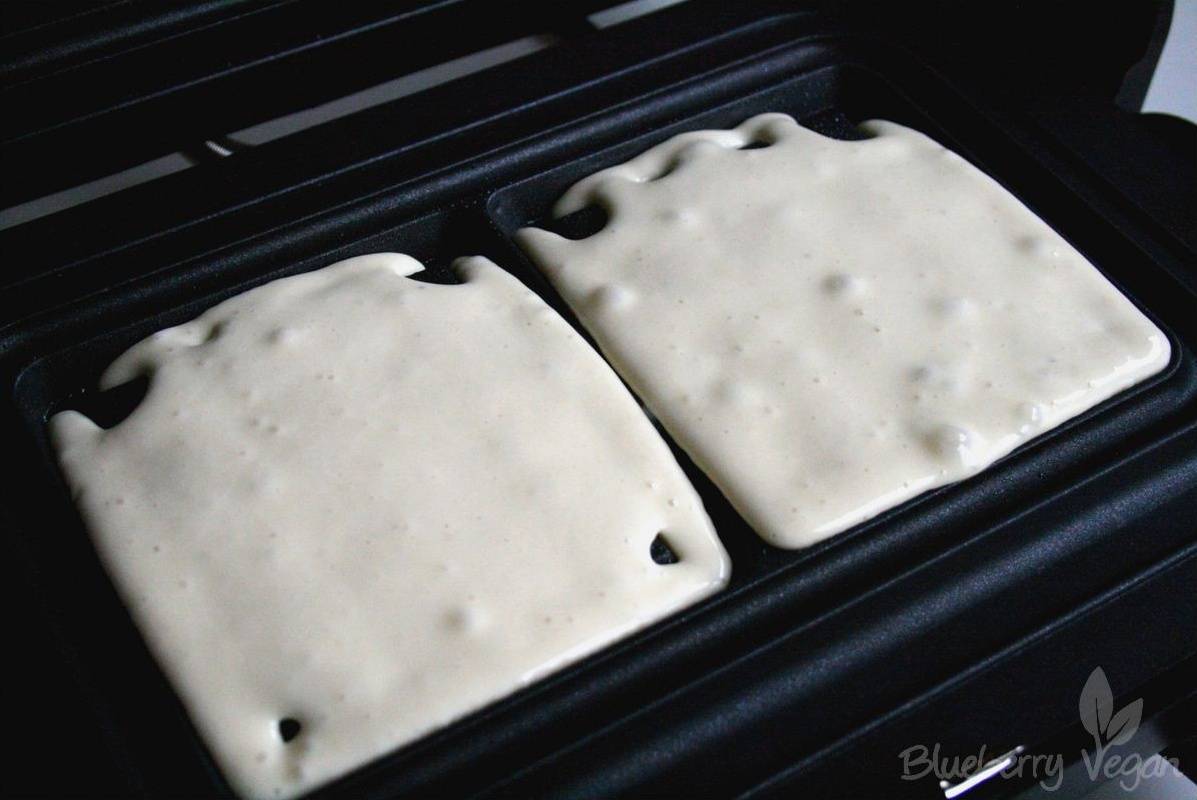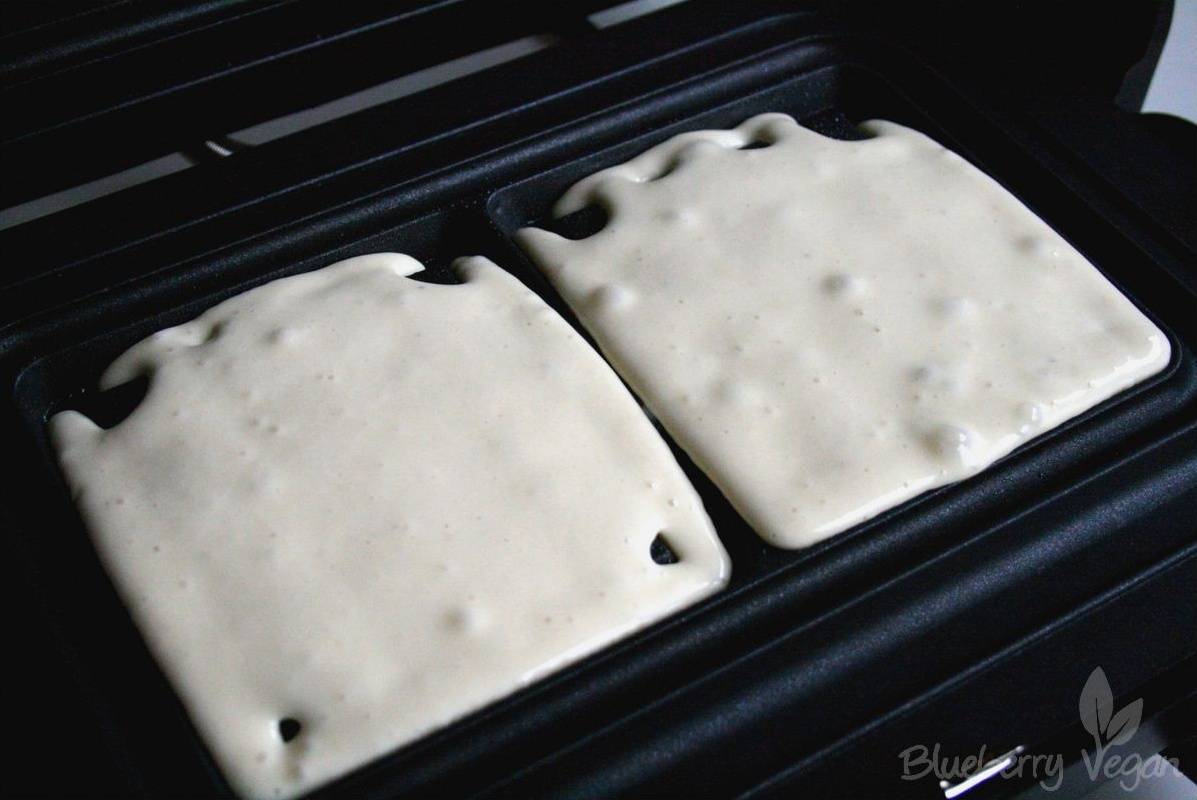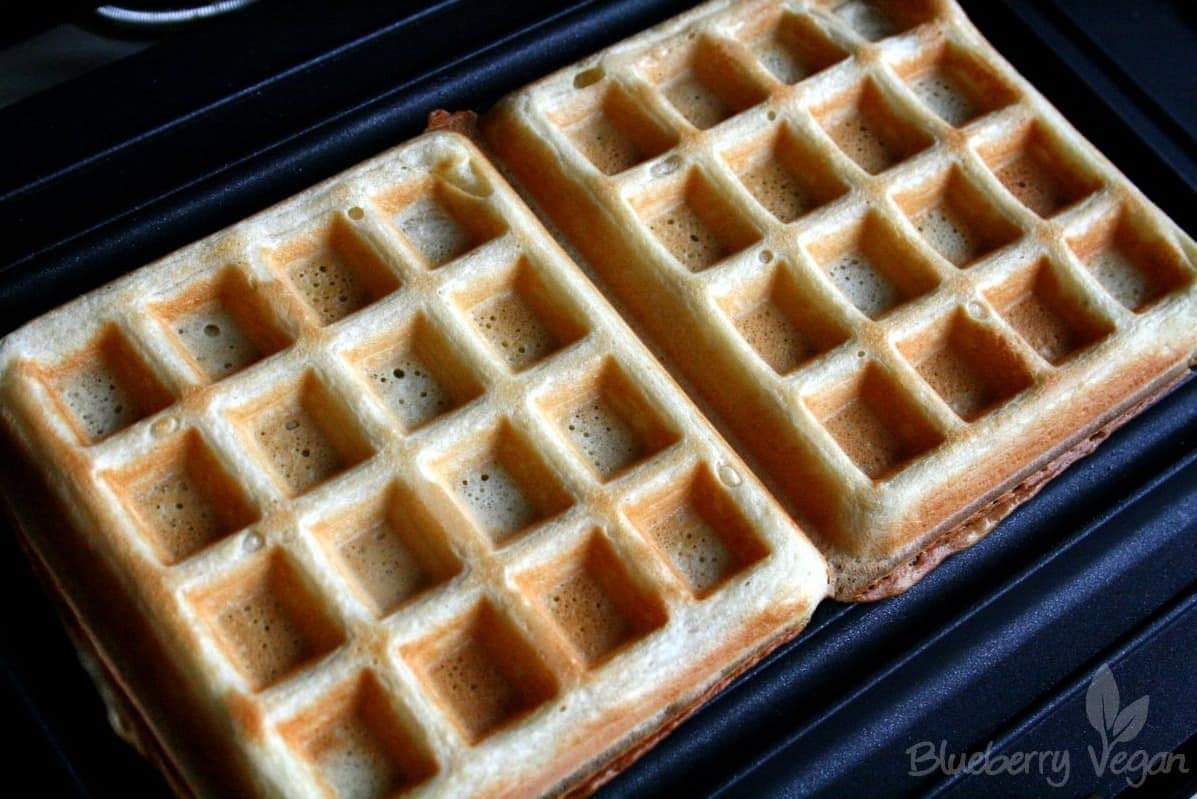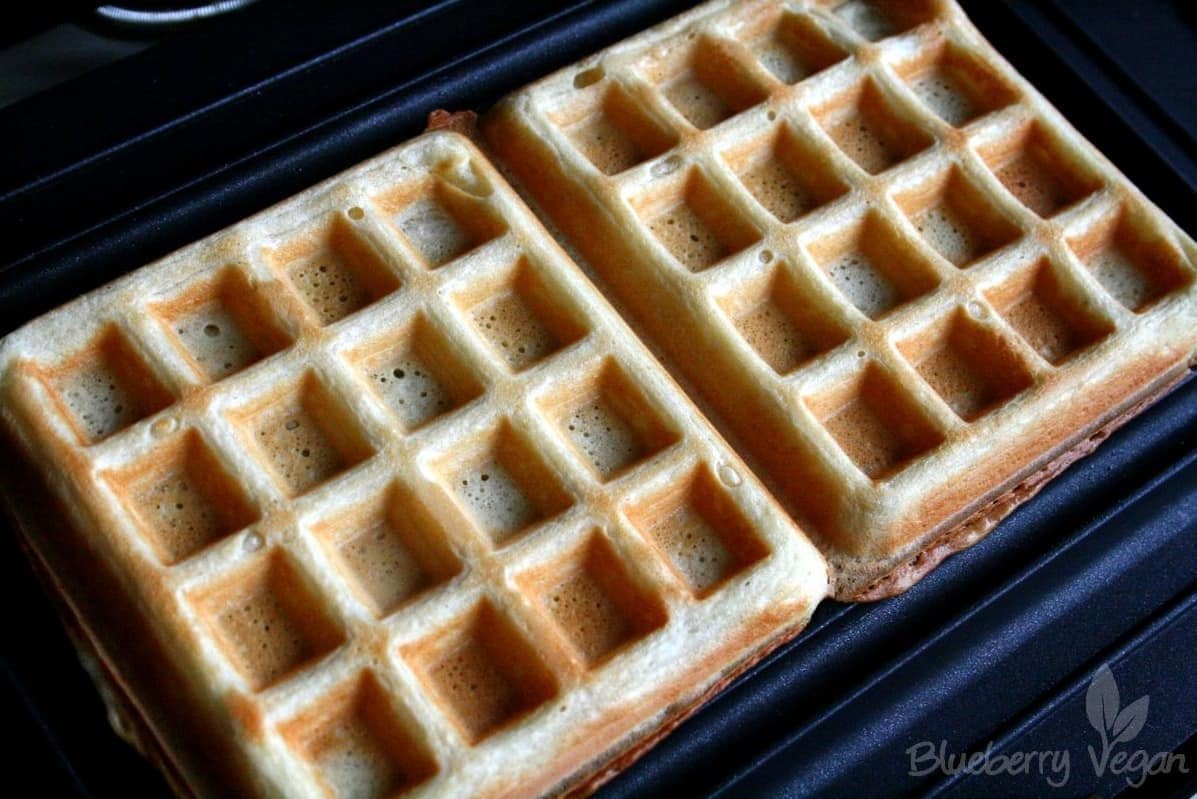 To make the waffles crispy and not stick to the iron, make sure to grease your waffle maker with some vegan butter or coconut oil. Don't use oil, that will make them stick and tear apart when you open the iron. It is important to heat up your waffle maker until it's really hot. Also let it heat up again before baking the next waffle.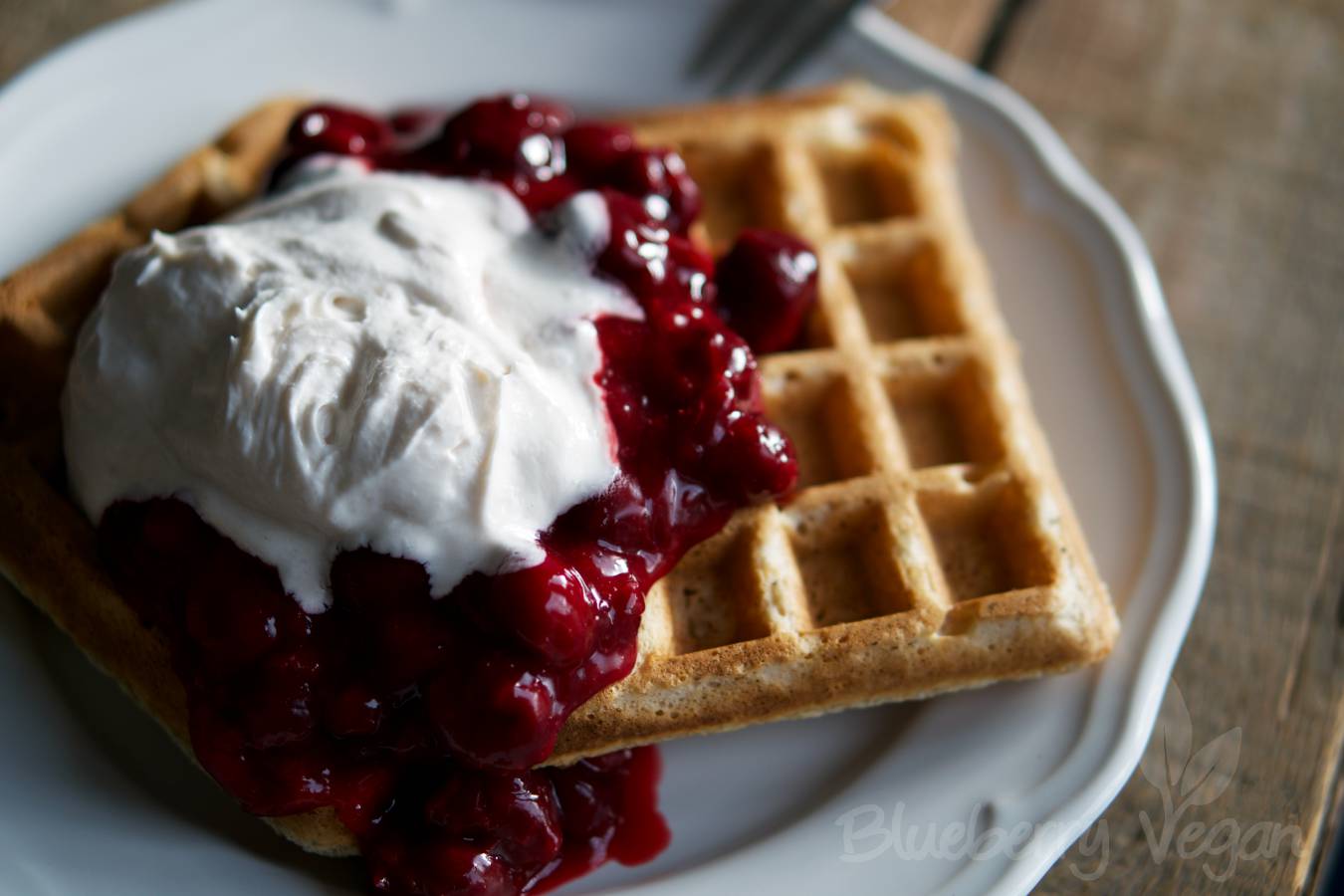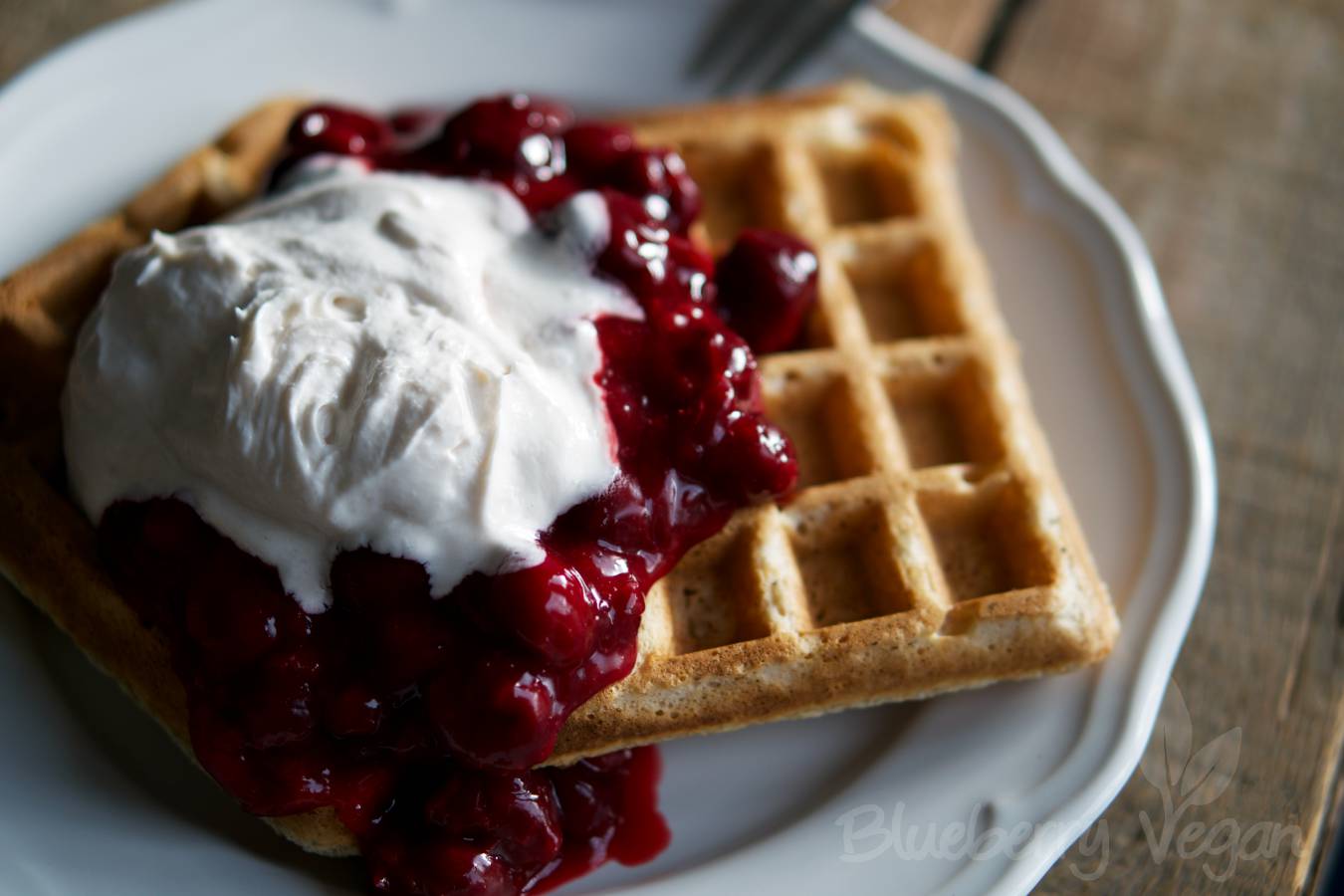 I prepare the dough in a mixer to make sure it's smooth. Let it rest for a while and then pour it into your waffle maker. Make sure you fill up the bottom plate to result even waffles without holes.
It takes about 4 – 5 minutes to bake the waffles. Prepare the cherries and whipped cream while you wait.
In spring I like to bake in an umbel of elderflower in each waffle and drizzle them with elderflower syrup before I eat them.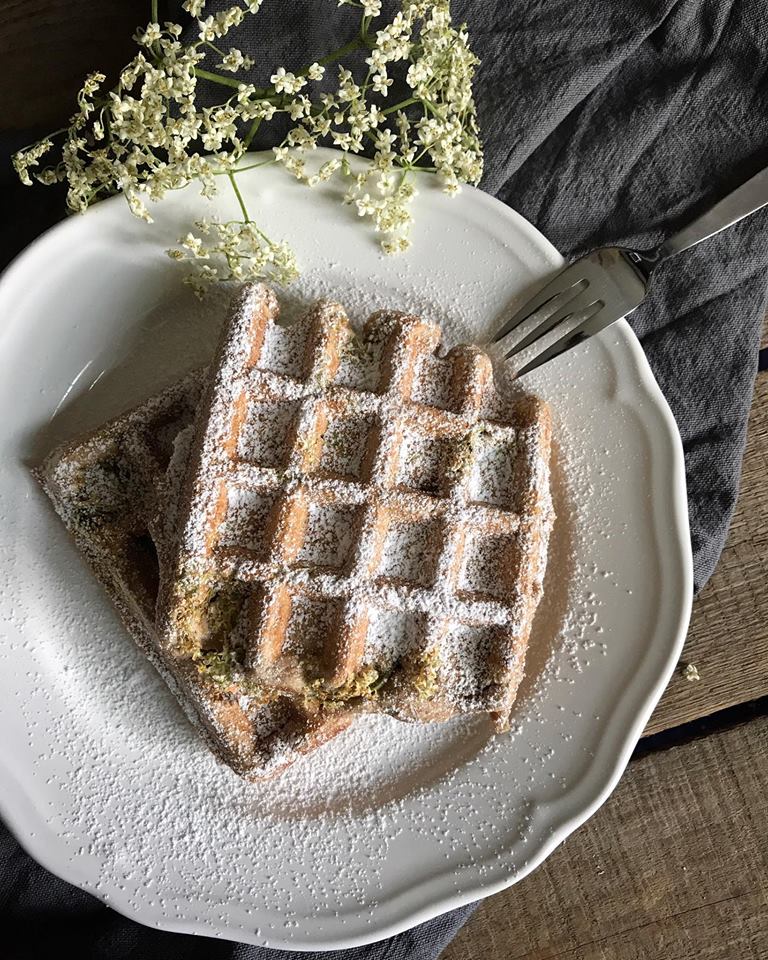 I wish you a beautiful Sunday and enjoy your waffles!
Love,
Rina
Want more waffles? Then also try breakfast waffles and hearty potato waffles.

Crispy and light Waffles
Zutaten/Ingredients
For the waffles:
200 ml (3/4 cup plus 1 tbs) soy milk
1 tsp apple cider vinegar
1/2 small banana, about 50 g (1.8 oz)
150 g (5.3 oz) white flour - spelt or wheat
1 tsp baking powder
1 pinch vanilla
vegan butter to grease the waffle maker


For the cherries:
2 handful frozen cherries
2 tbsp water
1 tbsp agave nectar or maple syrup
1 tsp starch
1 tsp rum or a few drops rum flavor
For the whipped cream:
1/4 pk. vegan cream
1 pinch vanilla
Zubereitung/Instructions
For the waffles prepare a buttermilk. Stir in the apple cider vinegar in the soy milk and let it curdle for about 2 Minutes. Then add the banana and purée in a blender until smooth. In a bowl combine the dry ingredients, pour over the banana milk and whisk until just combined. Don't overmix or the waffles turn out rubbery. Let it rest for about 10 minutes.


While you heat up your waffle maker prepare the cherries. Combine water, agave nectar, rum and starch and add the cherries. Bring to boil, let it boil for 1 - 2 minutes and set aside.


Bake the waffles one after another and let them cool on a rack to keep them crispy. While the waffles are baking, whip the cream and keep in in the fridge until serving.


Put the waffles on plates, pour over the hot cherries and drop a spoonful of whipped cream on top.
Tipps/Notes
If you absolutely don't like banana add 2 tbs sugar and 2 tbs oil to your dough. If you have left-overs try to make them warm and crispy again in your toaster. The waffles are also great, if you add a tablespoon of cocoa powder to the batter and decorate them with the toppings from my
pancakes
recipe...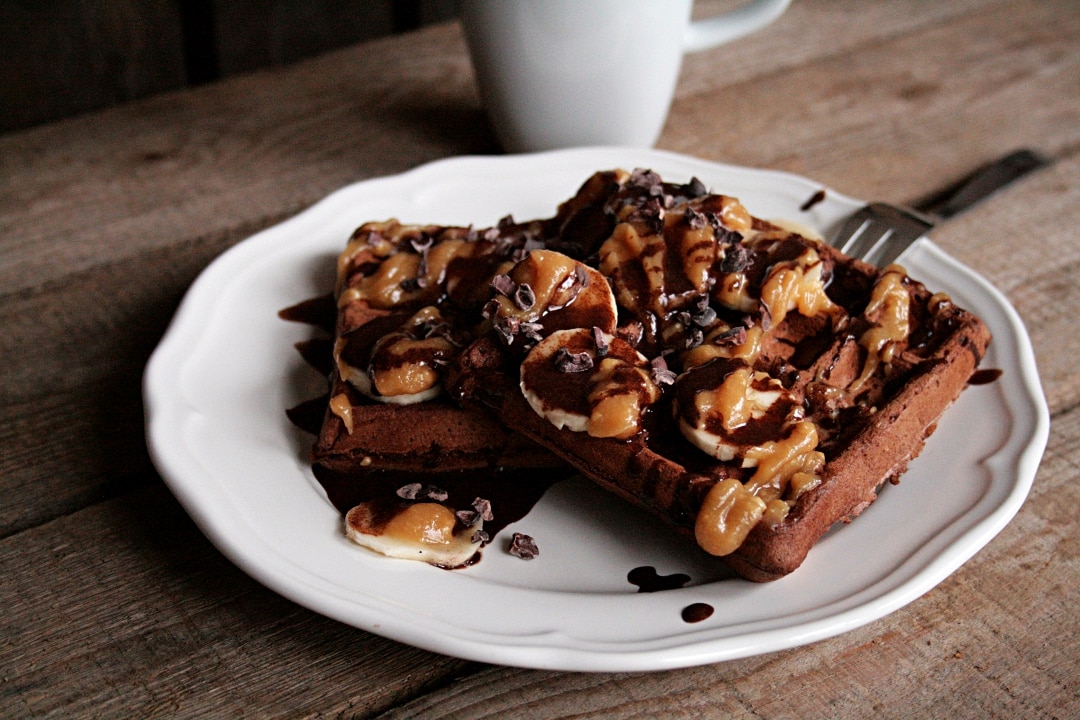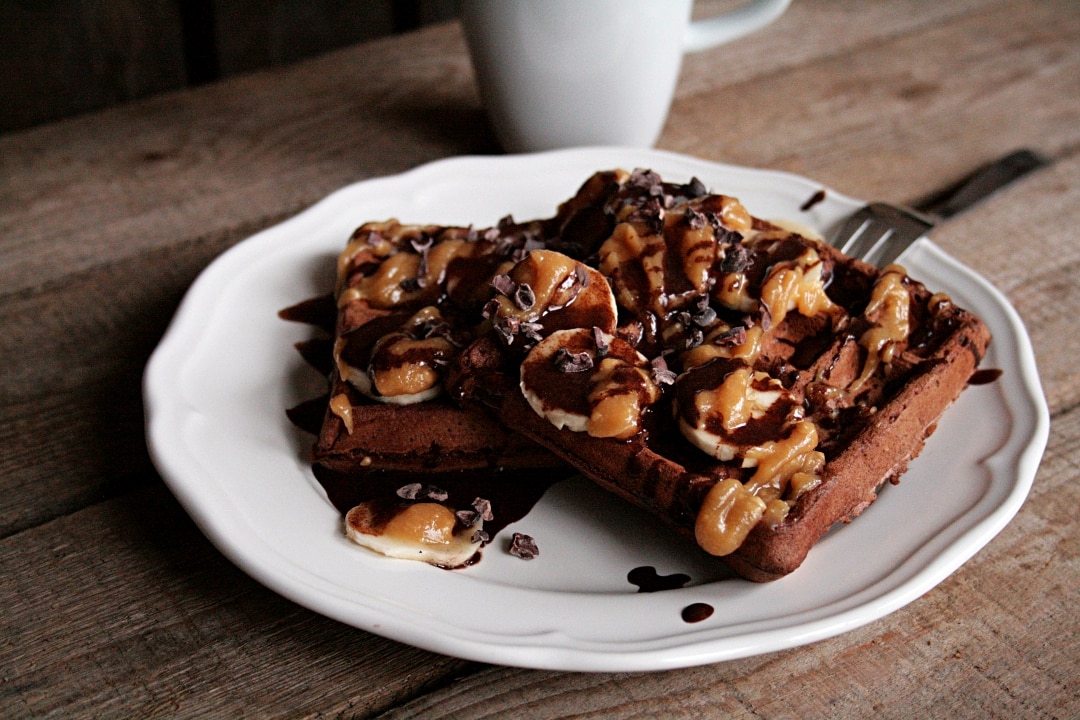 And with those, I have a cup of cappuccino.