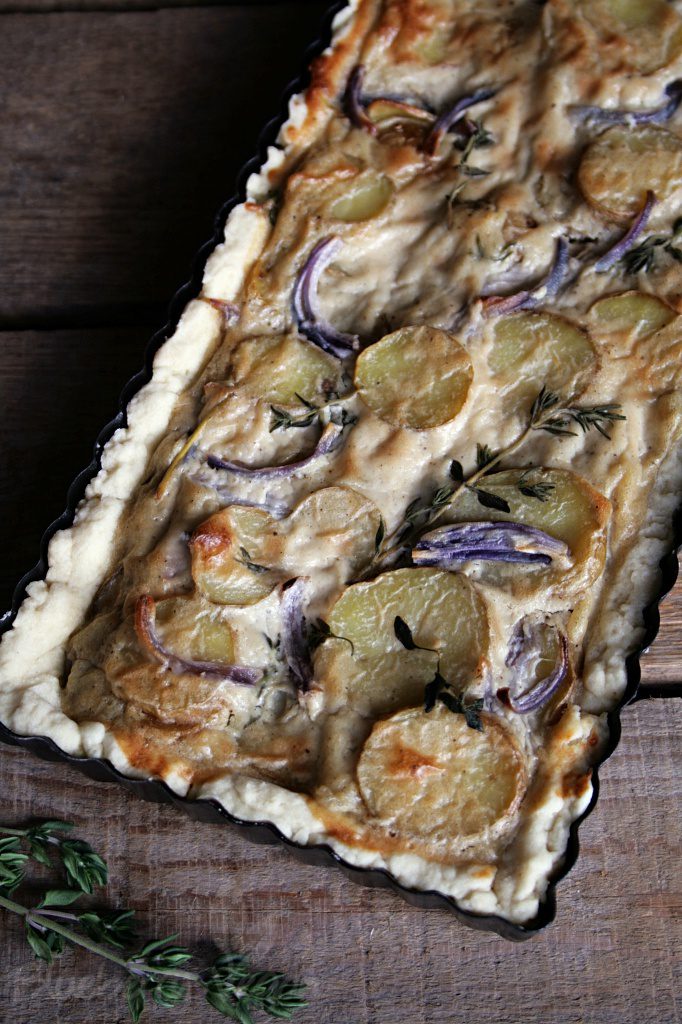 [Advertising: Affiliate Links]
When I came home from my vacation, I found the potatoes sprouting. So I had to make them right away.
I planned to have pizza that night, so I had to compromise. I bet the potatoes would have been delicious on pizza, like with this asparagus garlic white pizza. But since I bought a new tart dish, I had to try it.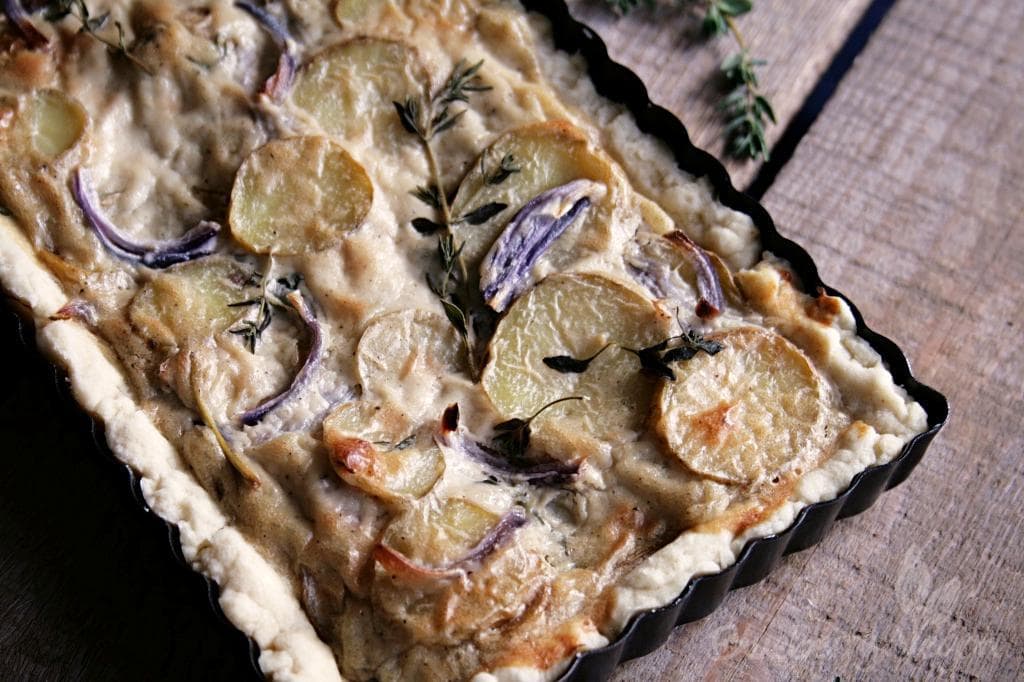 I fried the potatoes in some oil and creamed them with almond milk and cashew cream. This is how a make a potato gratin. Just add some white wine and pour the creamed potatoes in a baking dish. Sprinkle over some nutritional yeast flakes and serve with a green salad. You have to try that!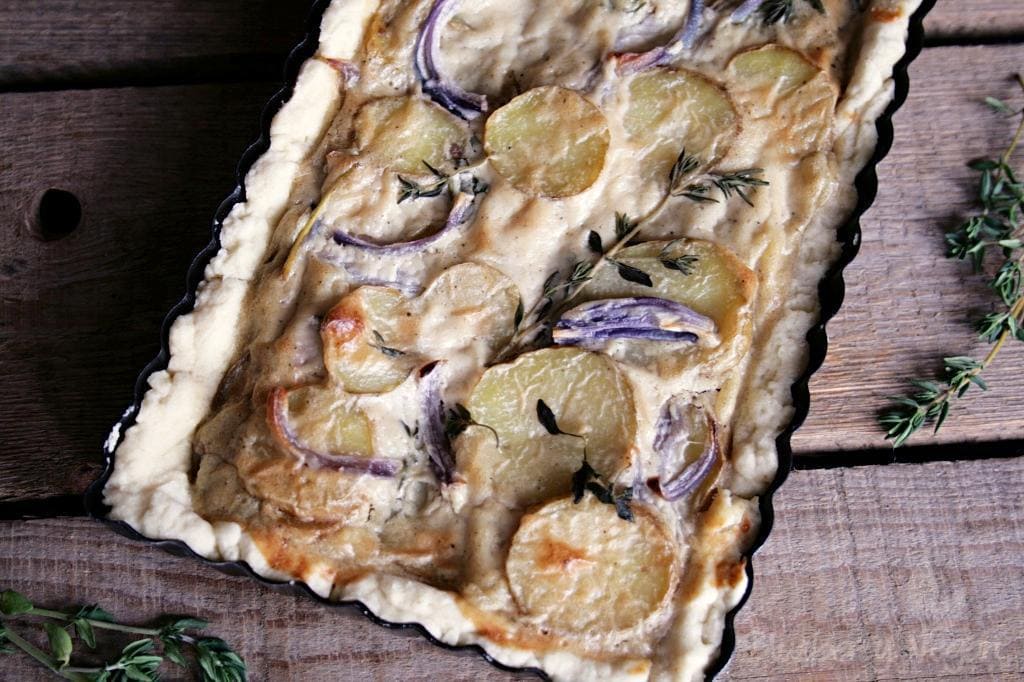 To keep the crust crispy, I blind-baked the crust. To do so cover the unbaked dough with a sheet of parchment paper, weigh down with dried beans or chickpeas to prevent the dough from rising. After it's baked add the filling and bake again until golden.
Enjoy!
Love,
Rina
Potato Tart with Thyme and Red Onions
Ergibt/Yield:
3 - 4 Portions
Zutaten/Ingredients
For the crust:
260 g (9.2 oz) flour - spelt or wheat
120 g (4.2 oz) vegan butter
1/2 tsp salt
2 tbsp cold water


For the sauce:
60 g (2.1 oz) cashews
200 ml (3/4 cup) almond milk
150 ml (2/3 cup) water
1 clove garlic
1 tsp salt
1 dash lemon juice
pepper


Also:
1 red onion
6 - 8 branches thyme
500 g (17.6 oz) small potatoes
1 tbsp olive oil
Zubereitung/Instructions
Preheat the oven to 180° C (360° F), grease a tart dish.


Thinly slice the potatoes using a mandoline. Cut the onions into strips. Fry the potatoes in oil in a large pan for about 15 minutes, stir occasionally.


While the potatoes are frying, knead all ingredients for the crust until a smooth dough forms. Dust the working surface with flour and roll out the dough. Transfer to the tart dish, cover with a sheet of parchment paper and weigh down with dried beans or chickpeas. Bake in the oven for 15 minutes.


Grind the cashews and blend with the other ingredients for the sauce until smooth. Pour over the potatoes and add the onions. Pick the leaves off the branches of the thyme and add to the sauce.


Spread the creamed potatoes over the crust and level with a spoon. Bake in the oven for about 35 - 40 minutes until golden.


Serve with a green salad.