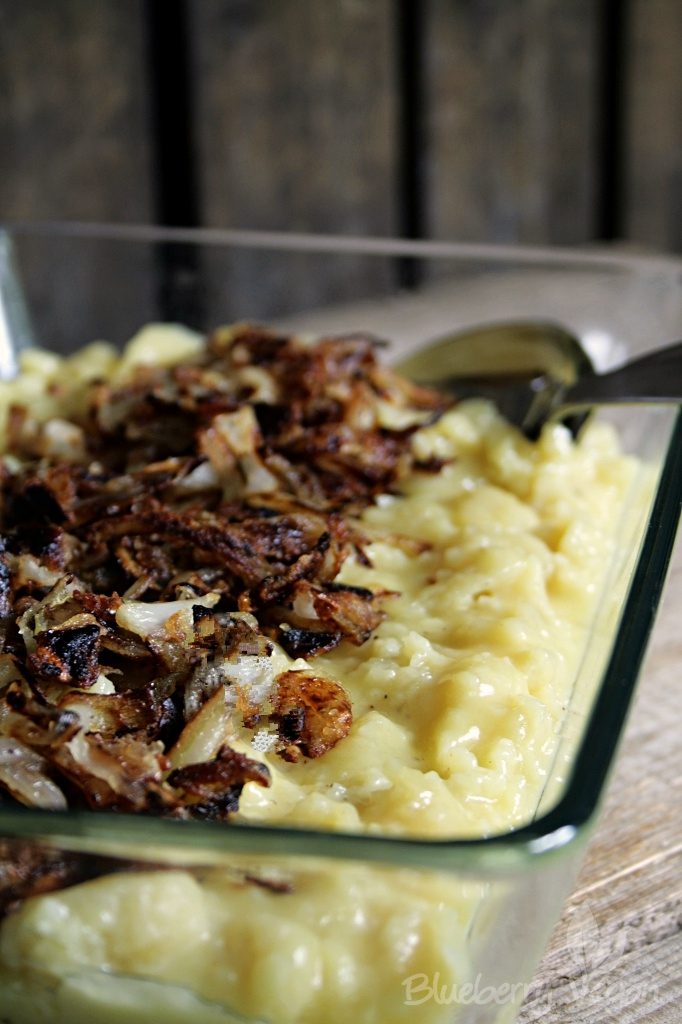 [Advertising: Affiliate Links]
When my friend invited me for an Austrian afternoon, I had to think hard what to bring. I must confess that I don't know the Austrian Cuisine well, besides Kaiserschmarrn.
However my friend Google had a great idea: Kasspatzln. In Germany they are also called Käsespätzle and Chässchnöpfli in Switzerland. So many names for such a simple dish. It is just spätzle with cheese. And I made this vegan version as simple as the original.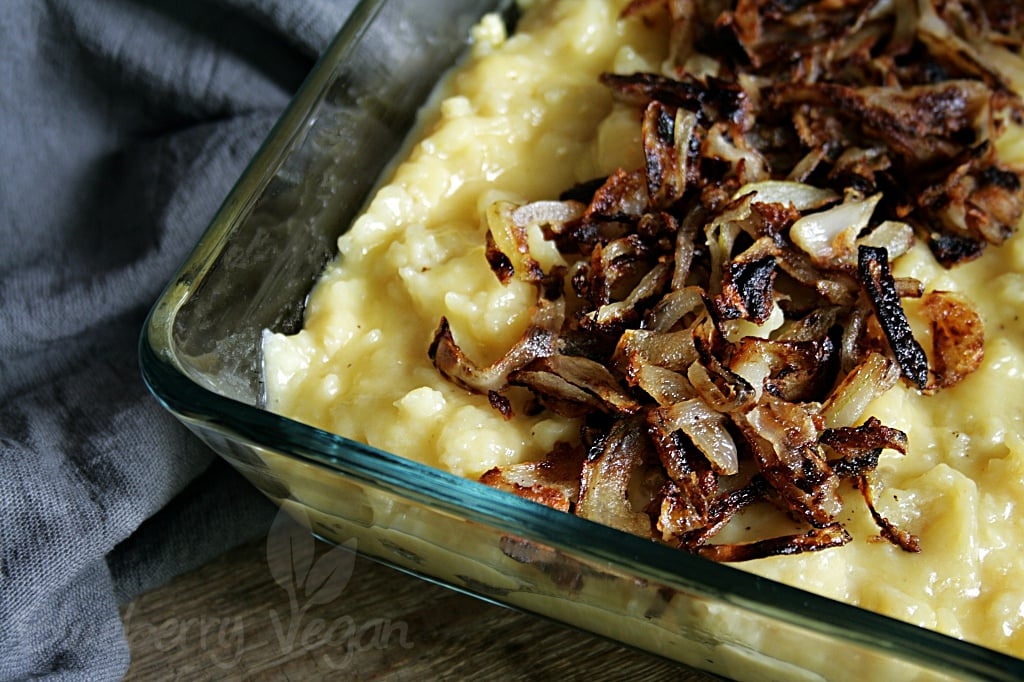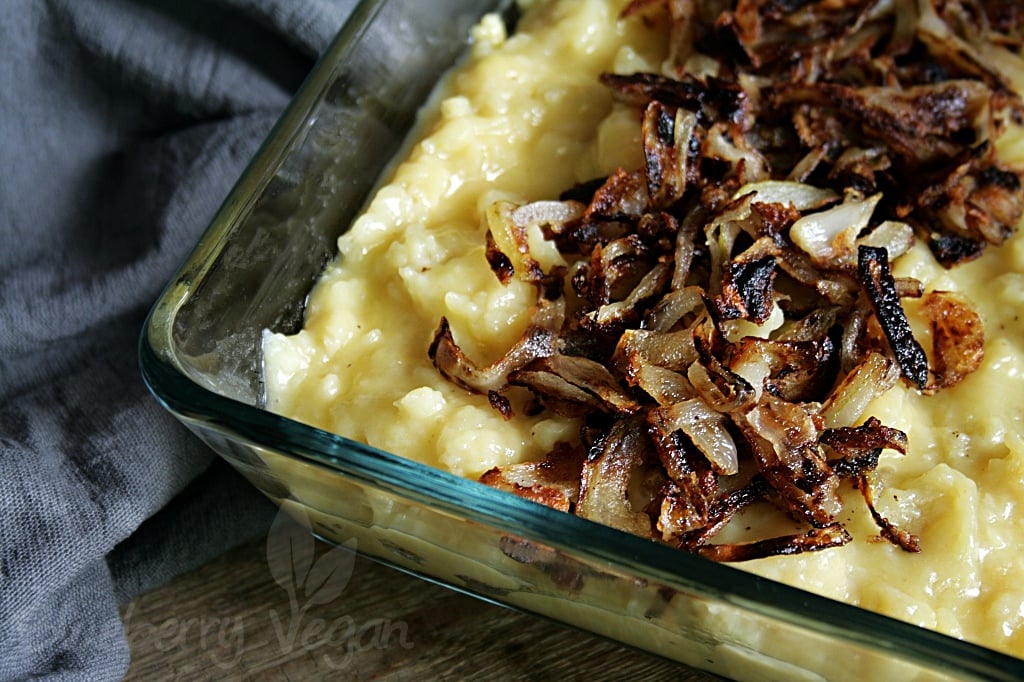 I hope you enjoy it!
Love,
Rina
Käsespätzle
Zutaten/Ingredients
For the spätzle batter:
320 g (2 cups) flour
4 tbsp soya flour
1 tsp salt
1 pinch turmeric - for the color
360 ml (1 1/2 cups) cold water


Also:
2 onions
1 heaped tbsp flour
2 tbsp vegan butter
200 g (1 1/2 cups) vegan cheese, shredded
some white wine - to taste
Zubereitung/Instructions
Combine all ingredients for the batter with a wooden spoon or spatula and beat for a couple of minutes for a viscous batter. (You'll need some muscles for that!) Set aside and let rest.


Slice the onions and mix with the flour. Heat the butter in a pan and brown the onions on medium heat. Set aside. You'll need the pan for the spätzle later.


Bring water to boil in a big pot and season with salt. In a big bowl prepare some cold water to refresh the spätzle after cooking. Add one soup ladle of batter to the boiling water with a spätzle grater or spätzle press. When the noodles swim on the surface, remove them with a skimmer and refresh them in the cold water. Do so until all batter is used.


Drain the spätzle and pour into the pan. Warm on medium heat and let most water vaporize. Sprinkle over the grated cheese and stir in until melted. Season to taste with salt and pepper and if you like with a dash of white wine.


Arrange the spätzle in a big baking dish or an a big plate and sprinkle over the onions. Serve with a green salad and white wine.