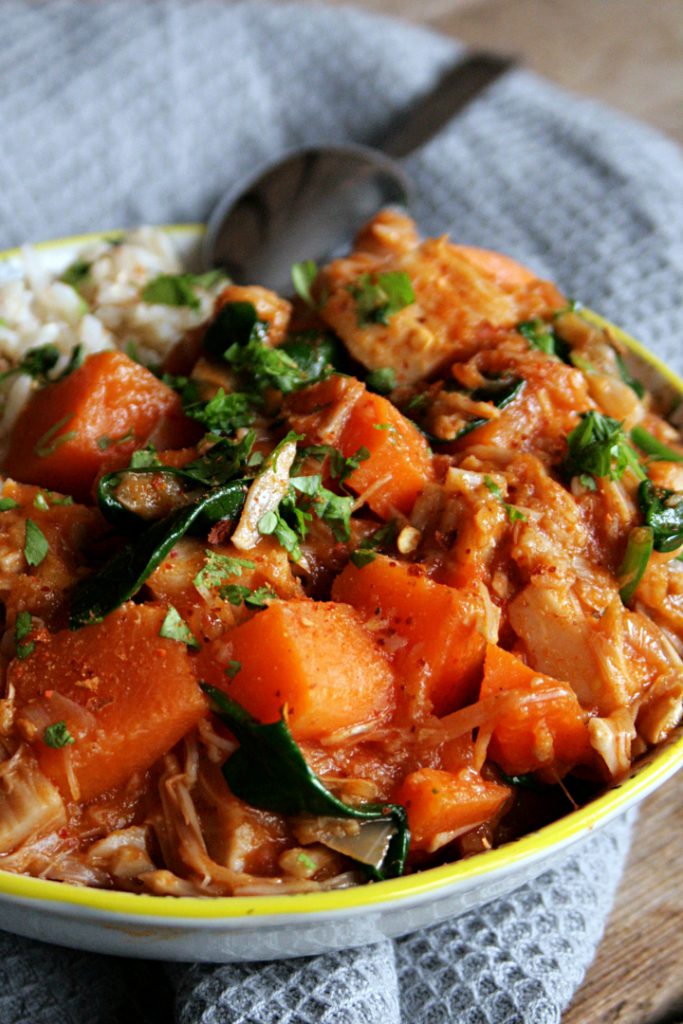 [Advertising: Affiliate Links]
It hasn't been that long, since I first heard of jackfruit and how it can be turned into pulled pork. I simply had to try this immediately and made my pulled jackfruit with crispy potato wedges.
I liked this fruit from the first bite. So I went on trying new things to do with it. I thought, it might be great as a fish substitute. This way my vegan fishless cakes and jackfruit tuna salad were born. You have to try both, they are delicious!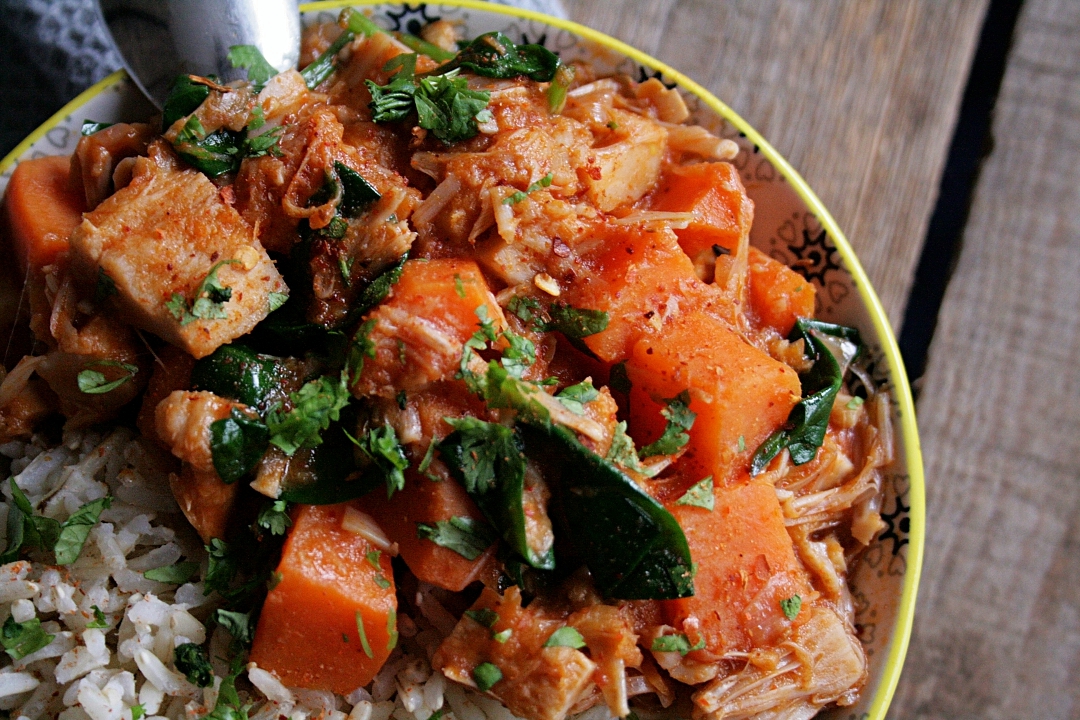 Another dish is this curry to which I also added sweet potato and spinach. If you want to cook this, you will have to buy the young, green jackfruit in brine, not the yellow, ripe one in syrup (that might taste interesting). I get it at an Asian supermarket.
If you prefer your curry creamier, raise the amount of coconut milk and lower the amount of broth.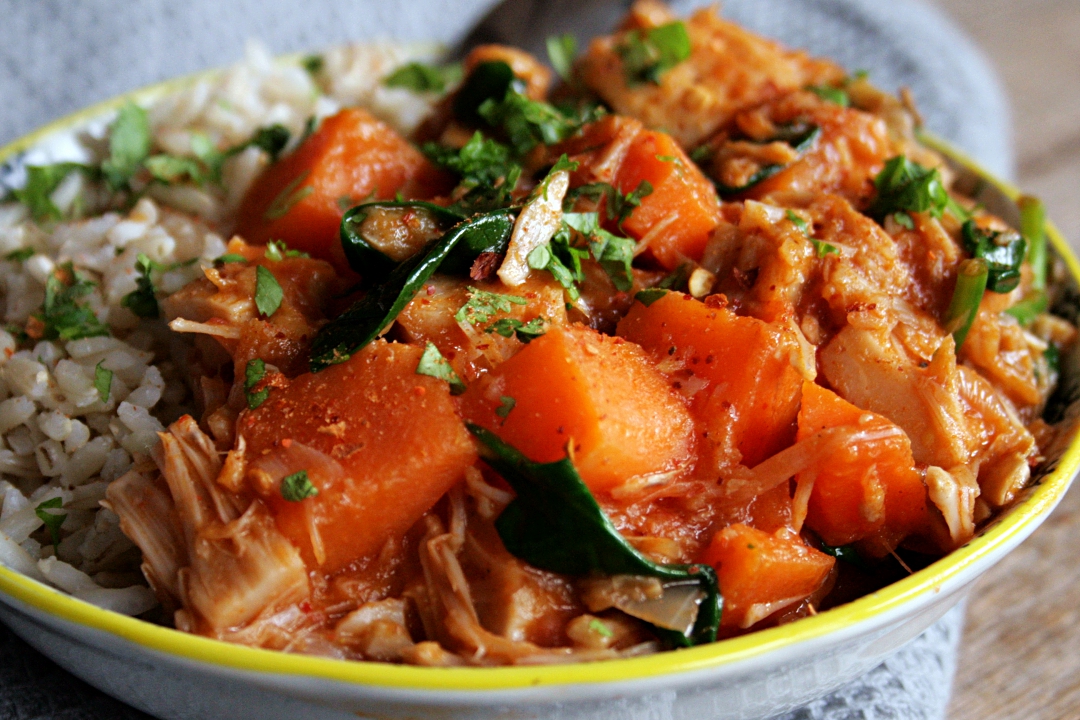 You can omit the cilantro on top, if you don't like it. If you want a crunchy topping, toast some cashews and add them. It's getting hotter, if you sprinkle over some chili flakes.
Enjoy your curry!
Love,
Rina
Hungry for more sweet potato? Also try stuffed sweet potato, sweet potato bites, salad with sweet potato, spinach sweet potato bowl and chili with sweet potato.

Jackfruit Sweet Potato Curry with Spinach
Zutaten/Ingredients
1 onion
1 clove garlic
1 big sweet potato
1 tbsp oil
1 1/2 tbsp yellow curry paste
1 14-oz can young, green jackfruit
250 ml (1 cup) vegetable broth
1 small can coconut milk - 160 ml (2/3 cup)
1 14-oz can chopped tomatoes
1/2 tsp salt
1/4 tsp cumin
1 tsp lemon juice
2 hands full baby spinach
1 tbsp cilantro, chopped
chili flakes
Zubereitung/Instructions
Finely chop the onion and roughly dice the sweet potato, press the garlic. Drain the jackfruit and let drip.


Heat the oil in a pot and sautée the onion and garlic until translucent. Then add the curry paste and briefly heat. Add the jackfruit and broth and cook for 10 minutes.


Mash the jackfruit to small pieces. I use a potato masher for that. Add the tomatoes, sweet potato and coconut milk and season with salt, cumin and lemon juice. Cover with a lid and let simmer for 20 minutes. Stir occasionally.


At last stir in the spinach and arrange the curry in two bowls. Sprinkle over some cilantro and chili flakes and serve with rice.