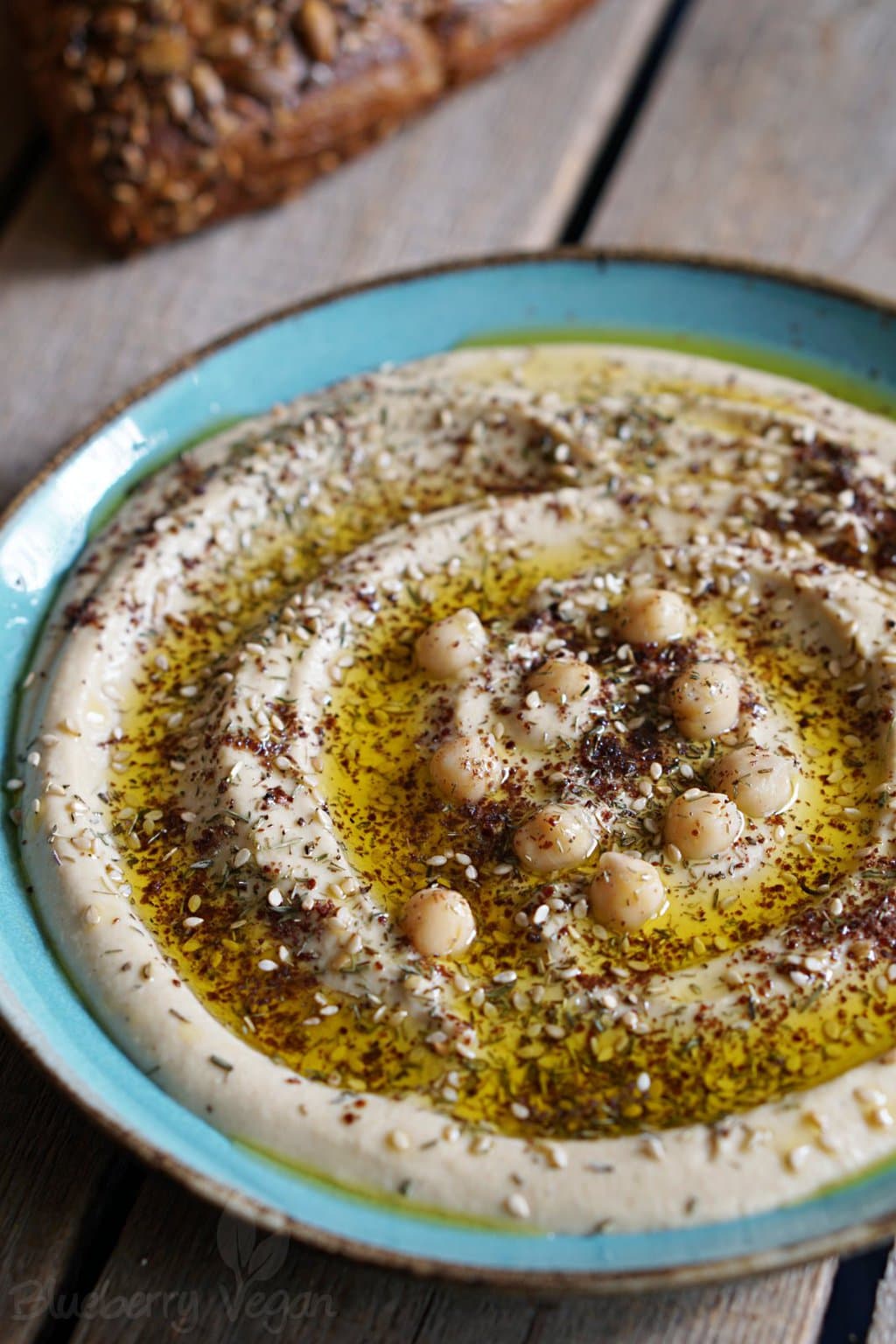 [Advertising: Affiliate Links]
Hummus is probably the most likely staple food for vegans. It taste just so good. I love to mix up the recipes for hummus to refine it. My lasted love is hummus with Za'atar.
Za'atar is a spice mix from North-Africa, the Middle East and Turkey and it is often used in the North-African and Arabian cuisine. They combine Za'atar and olive oil and spread it on flat breads before baking. Here is a "recipe" for Za'atar.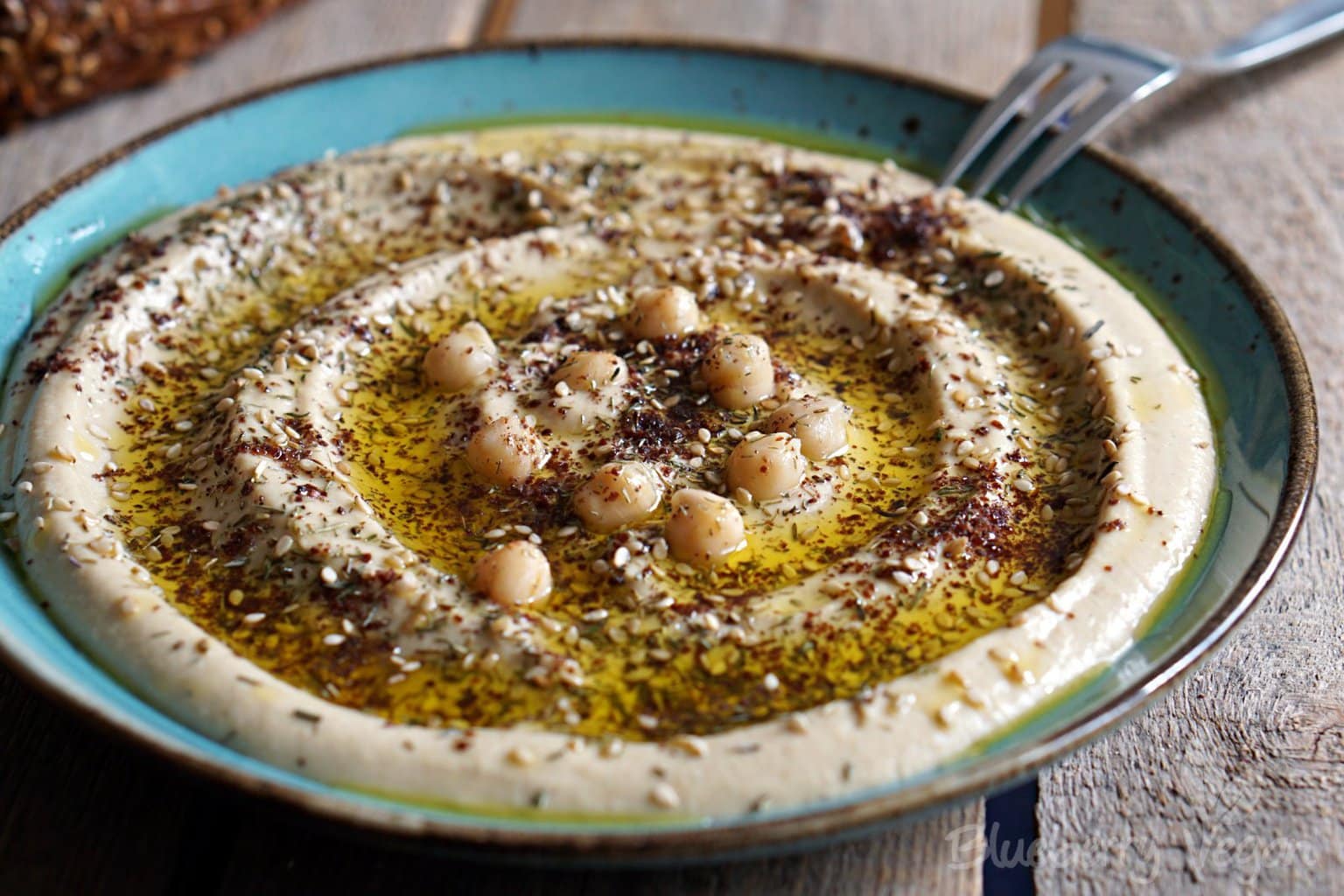 I prepared this hummus in the classic way from chickpeas, tahini, garlic, lemon juice, cumin and salt. To make it less fat I mixed it with aquafaba (the liquid from the chickpeas) and just added a little bit of olive oil on top. This way it gets also super creamy.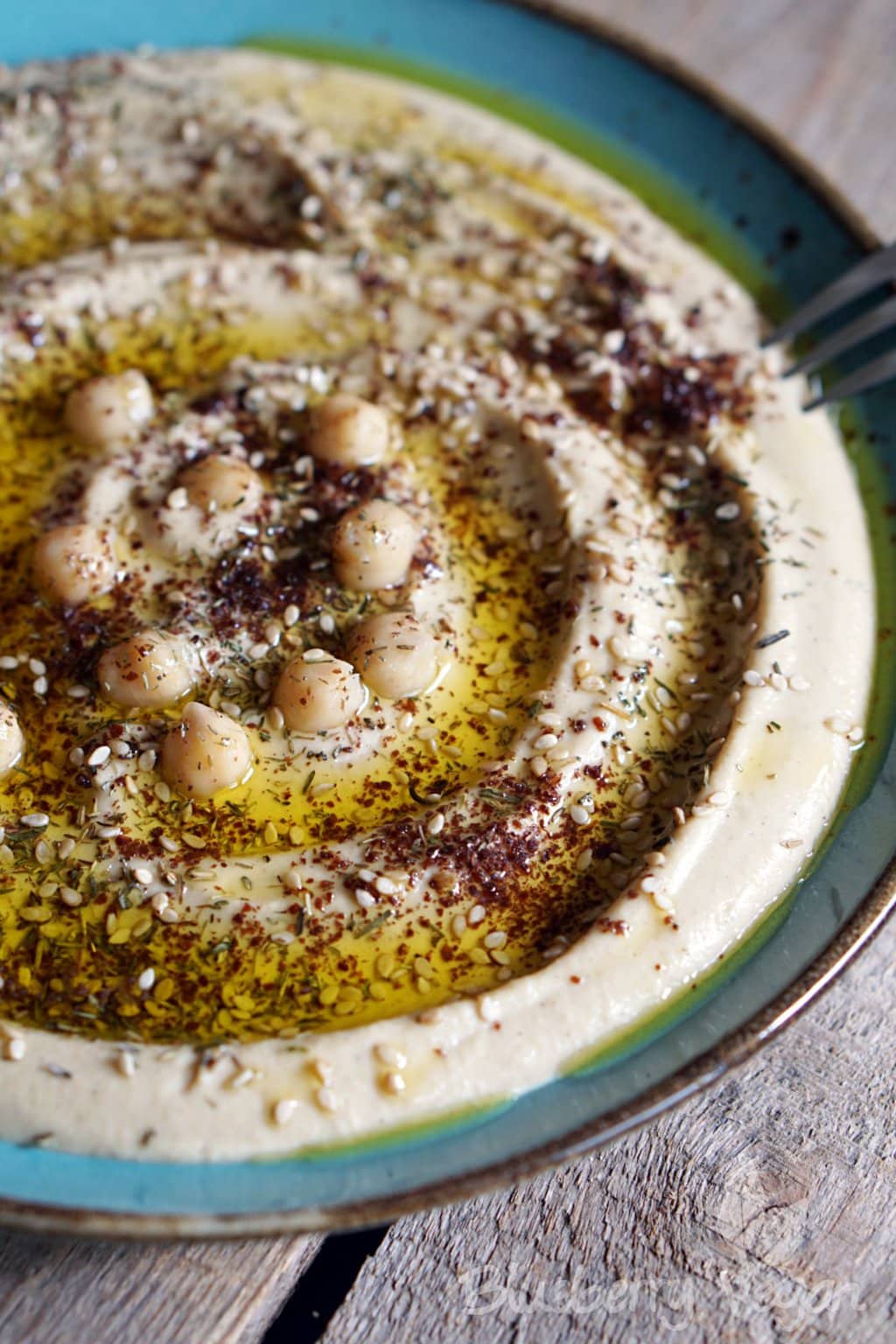 I wish you fun with this recipe and I hope you enjoy it!
Love,
Rina
Hummus with Za'atar
Gang/Type:
Spreads and Dips
Ergibt/Yield:
2 - 4 Portions
Zutaten/Ingredients
For the hummus:
1 14-oz can of chickpeas
1 tbsp tahini
1 small clove garlic
2 tbsp lemon juice
1/2 tsp salt
1/4 tsp cumin


For the topping:
1 - 2 tbsp olive oil
1 - 2 tsp Za'atar
Zubereitung/Instructions
Mix all ingredients (including the liquid from the chickpea can) in a blender until smooth.


Pour the hummus in a small bowl and level with a spoon. Drizzle over the olive oil and sprinkle over the Za'atar. Let steep for a while.