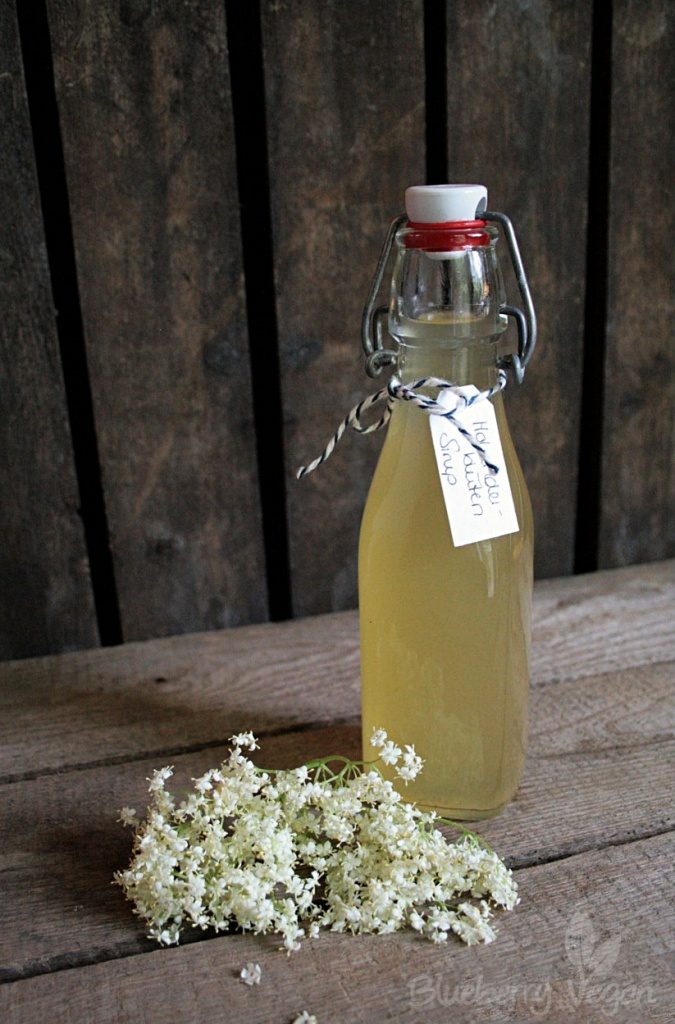 It is the time for elderflowers again. I love the smell of these little white beauties. When you collect them, bring them home and cook them into a syrup your whole house will smell like it. Divine! You can use the syrup in your water or beer to flavor it or pour it over pancakes or waffles. I like it most on top of waffles, that I have baked with an umbel of elderflowers and sprinkled over some powdered sugar. Yes, that's a sugar overdose, but sooooo delicious!
Have fun collecting those elderflowers and cooking your syrup!
Love,
Rina
Elderflower Syrup
Ergibt/Yield:
4 bottles, containing 250 ml each
Zutaten/Ingredients
1 liter (4 cups) water
3 lemons
500 g (18 oz) sugar
20 umbels elderflower
Zubereitung/Instructions
Juice the lemons and combine the juice, sugar and water in a pot. Put on your stove and bring to boil.


When the Water ist boiling, turn off the heat, add the elderflowers and let them steep for 1 hour.


Remove the elderflowers and strain the syrup through a cloth strainer or nylon sock. Either use it right away for drinks or bring it to boil again and boil until desired thickness.


To preserve the syrup boil the bottles before filling them. Then, after filling, close the lids and put them in a big pot with water and cook for about 30 minutes.
Tipps/Notes
The syrup will be good for two weeks, if you keep it in the fridge. Or at least a year, when you preserve it.