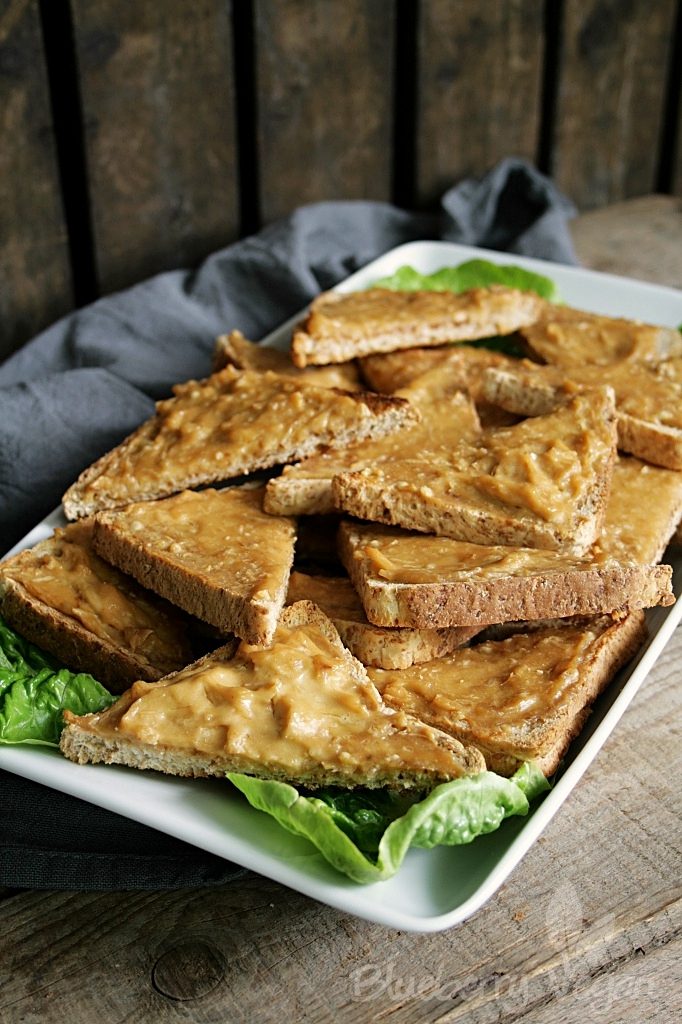 For the farewell from work I made a little buffet. Since I don't have an oven or stove there, it had to be a buffet that can be prepared the day before.
I made pulled mushroom bites, pizza pinwheels, tomatoes on puff pastry, tortellini salad and quinoa salad. I also prepared hummus, tsatsiki with veggie sticks, olives and baguette.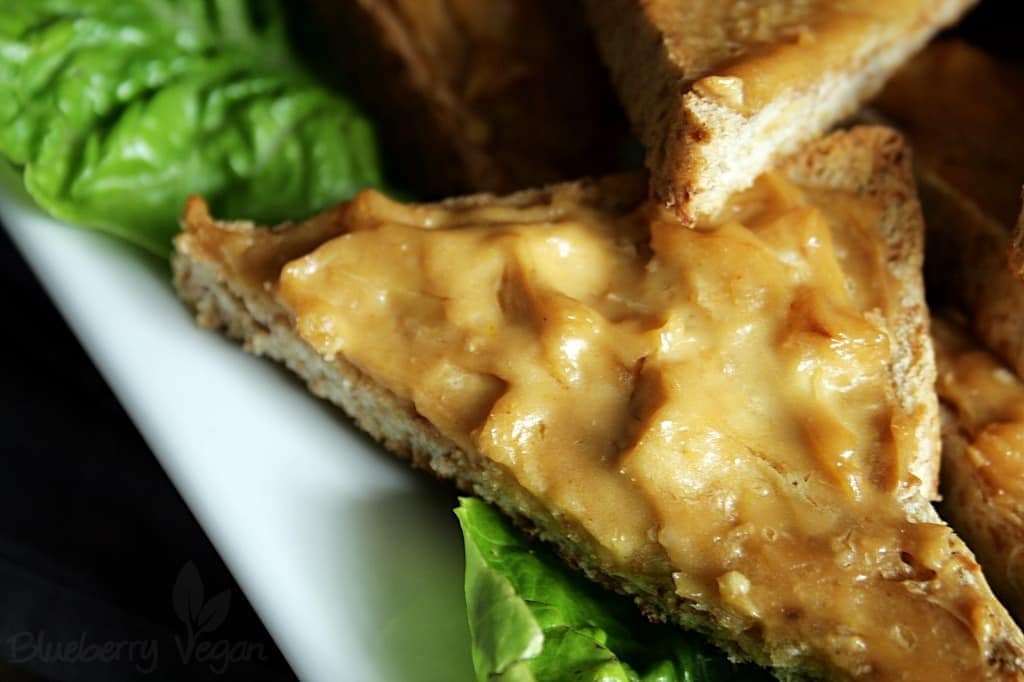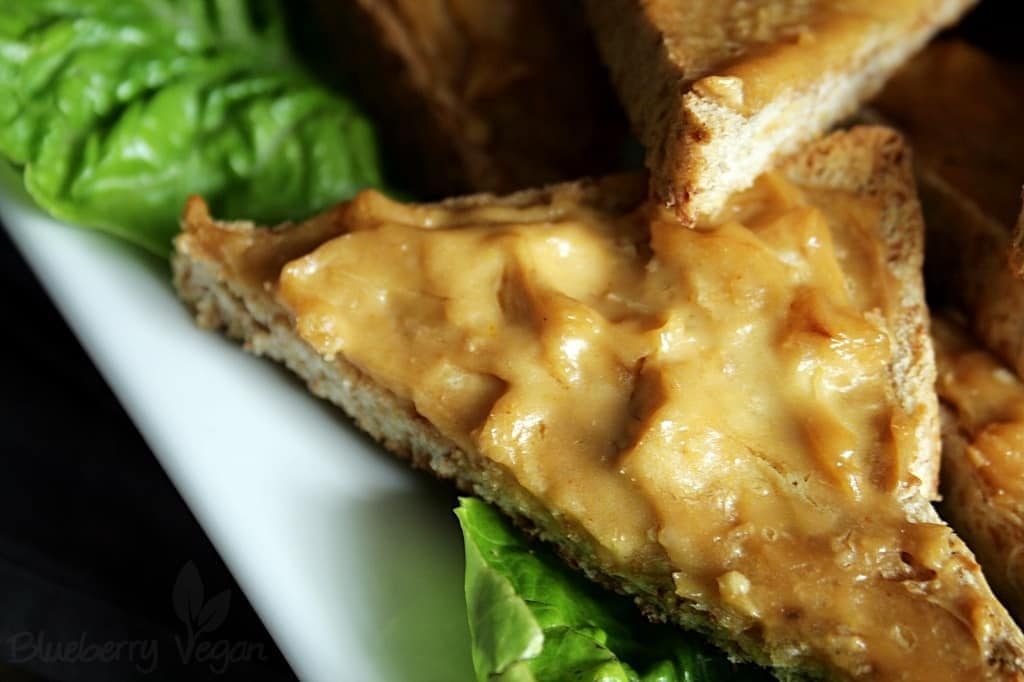 I then remembered a snack, that my mom used to make. Onion toasts from the oven. She mixed sour cream with an instant onion soup and spread it on toast. So easy and so delicious. Luckily there is Creme Vega to use instead of sour cream. Thus you can make this snack vegan.
The onion toasts taste best warm.
Enjoy!
Love,


Hearty Onion Toasts
Ergibt/Yield:
24 onion toasts
Zutaten/Ingredients
For the Spread:
2 pk. Creme Vega - or any other vegan sour cream
1 pk. instant onion soup


Also:
12 slices (wholemeal) toast
Zubereitung/Instructions
Preheat the oven to 200 ° C (390° F).


Mix the vegan sour cream with the instant onion soup and spread on the toast slices. Halve diagonally and place on a baking tray. Bake in the oven for about 15 minutes.