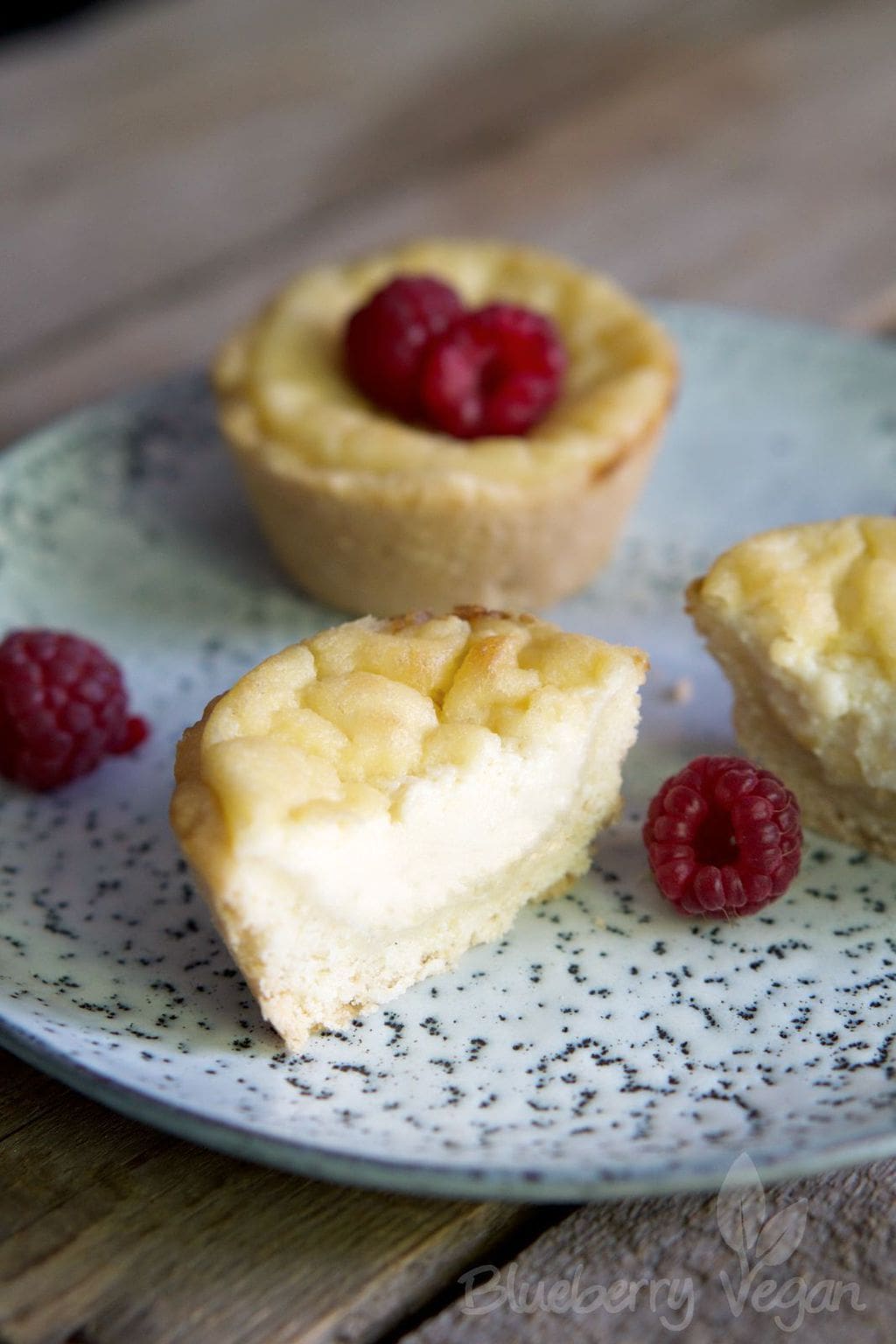 Last weekend I was invited to my sister's birthday party. And there is no invitation going by, where I don't bring something to eat. Since it is still very hot here, I was looking forward to something fresher than a chocolate cake.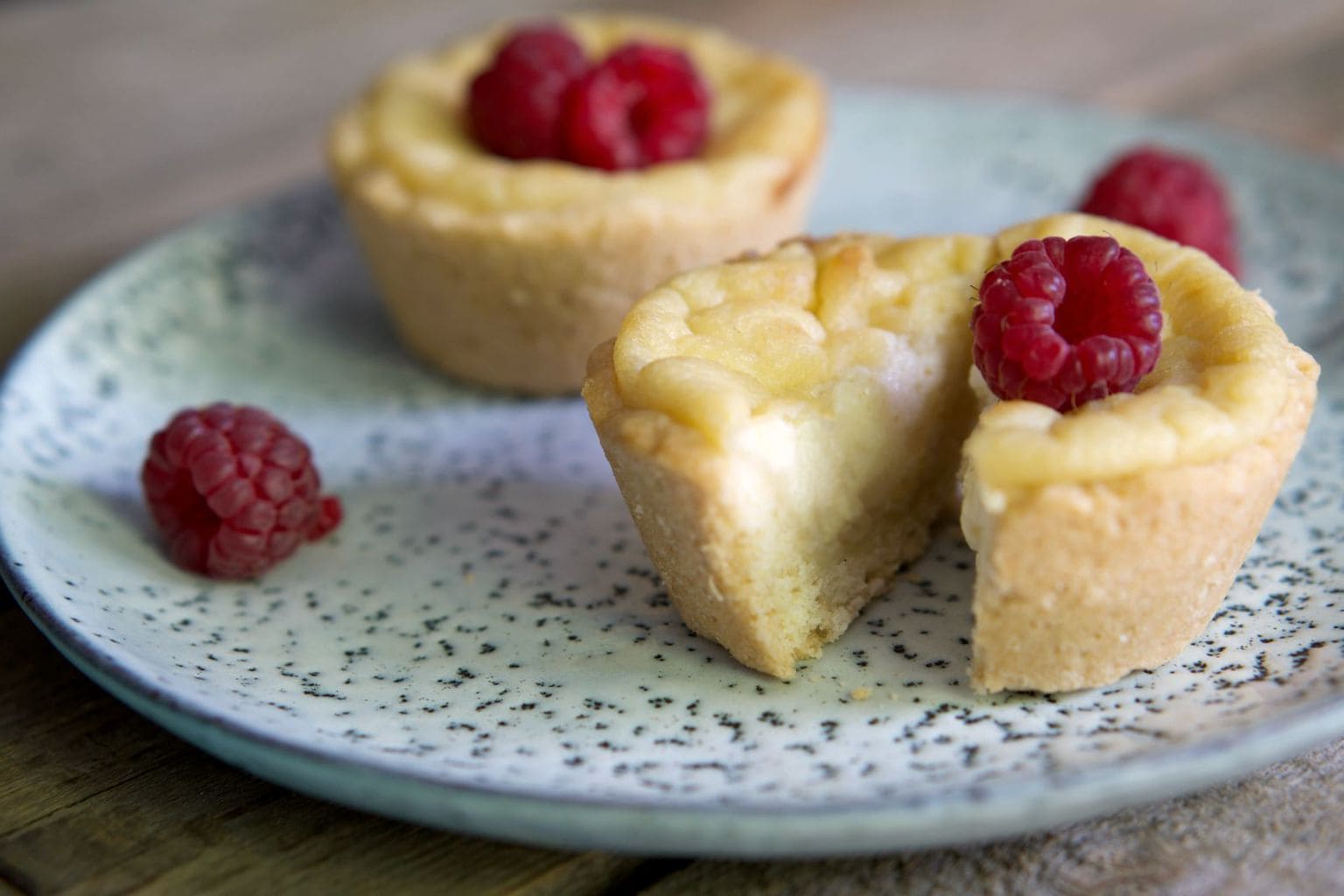 I had a container each of soy yoghurt and silken tofu left in the fridge and so I decided to make cheesecake. But not one big cheesecake but twelve individual mini cheesecakes. I like it how they pile up on a cake buffet and also I don't have to cut them.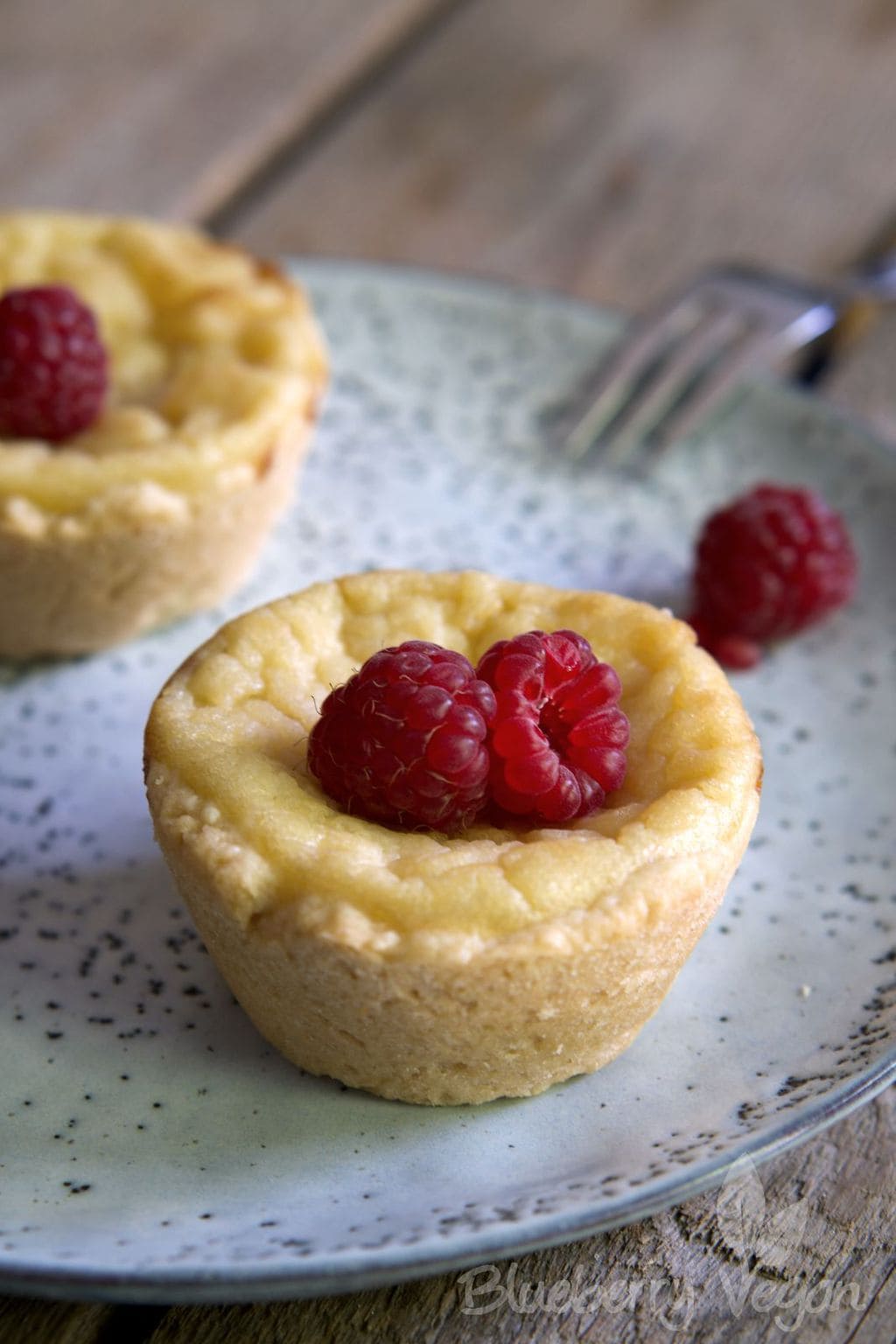 I wish you fun baking and enjoy your cheesecakes!
Love,
Rina
Handy Mini Cheesecakes
Ergibt/Yield:
12 Mini Cheesecakes
Zutaten/Ingredients
For the crust:
250 g (8.8 oz) flour
60 g (2.1) sugar
80 g (2.8 oz) vegan butter
1 pinch salt
1 tsp baking powder
about 80 ml (1/3 cup) cold water


For the filling:
500 g (17.6 oz) unsweetened soy yoghurt
200 g (7.1 oz) silken tofu
100 g (3.5 oz) sugar
1 1/2 pk. (60 g - 2.1 oz) instant pudding powder, vanilla taste
1 tbsp lemon juice
100 g (3.5 oz) vegan butter, molten


To taste:
Zubereitung/Instructions
For the dough chop the butter and pour with the other ingredients into a big bowl. Knead with your fingers until smooth.


Grease the moulds of a muffin tray, divide the dough into twelve even pieces and roll every piece into a ball, flatten and press into a mould. A toothpick helps to get out locked air. Press the dough up the sides to make the mould completely covered.


Preheat the oven to 180° C (360° F).


For the filling mix all ingredients with a whisk or in a blender and fill into to moulds brimful. Place the muffin tray in the oven and bake for 45 minutes until the surface starts to brown.


Turn off the oven and open a bit. Let the cheesecakes cool in the oven until lukewarm and then refrigerate for at least an hour. Cut around the edges and get them out of the tray then. Garnish with fruit to taste.