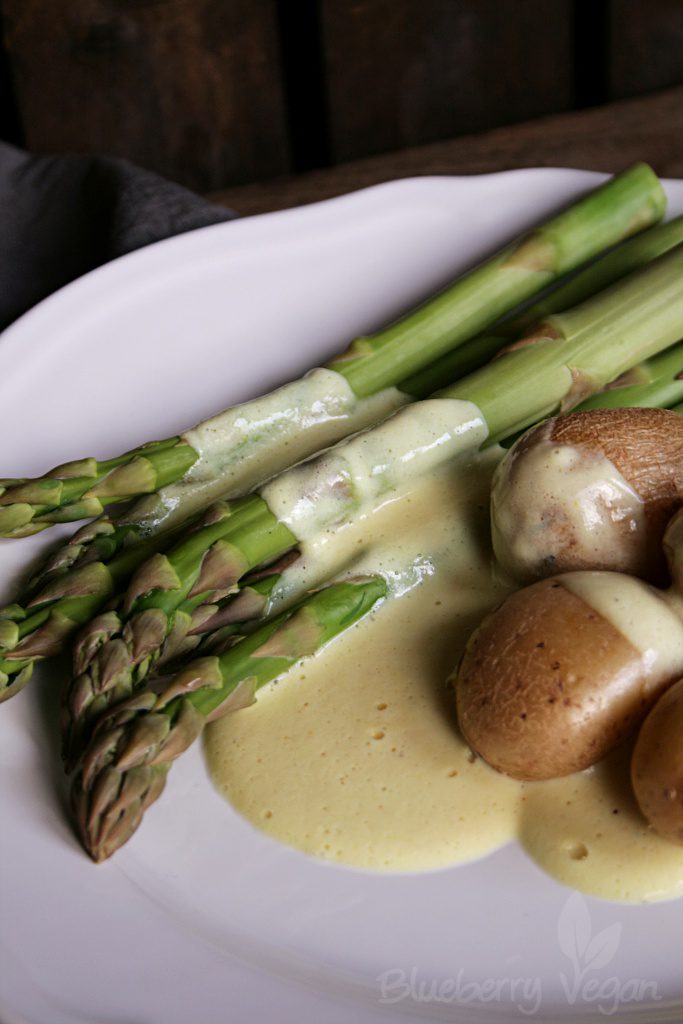 [Advertising: Affiliate Links]
A couple of days ago, I gave you my recipe for vegan Sauce Hollandaise. I can't get enough of this buttery, soft sauce. To make the asparagus season don't leave marks on my hips, I created this reduced fat version.
Just like the full fat Sauce Hollandaise, this reduced fat Sauce Hollandaise is a variation of my mayo recipe. In this case it is made like my tofu mayo.
I wish you fun trying this sauce!
Love,
Rina
Reduced Fat Sauce Hollandaise
Zutaten/Ingredients
150 g (5.3 oz) silken tofu
50 g (1.8 oz) vegan butter
1/8 tsp Kala Namak
1/8 tsp turmeric - just for the color
1 - 2 tsp lemon juice
1/2 tsp mustard - optional
salt
white pepper
Zubereitung/Instructions
Melt the vegan butter and blend with the other ingredients until smooth. Pour into a small pot and heat up.


Season to taste with salt, pepper and lemon juice.